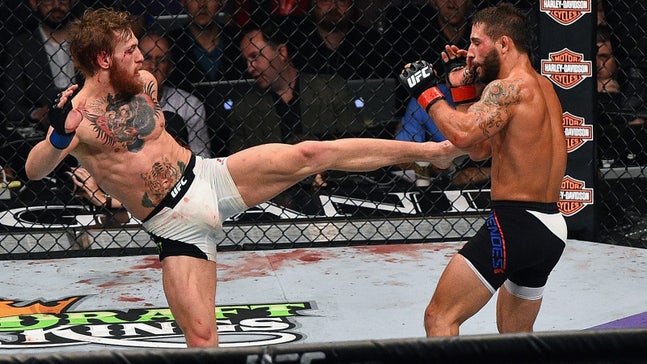 Conor McGregor claims he tore 80 percent of his ACL prior to facing Chad Mendes
Published
Oct. 29, 2015 4:42 p.m. ET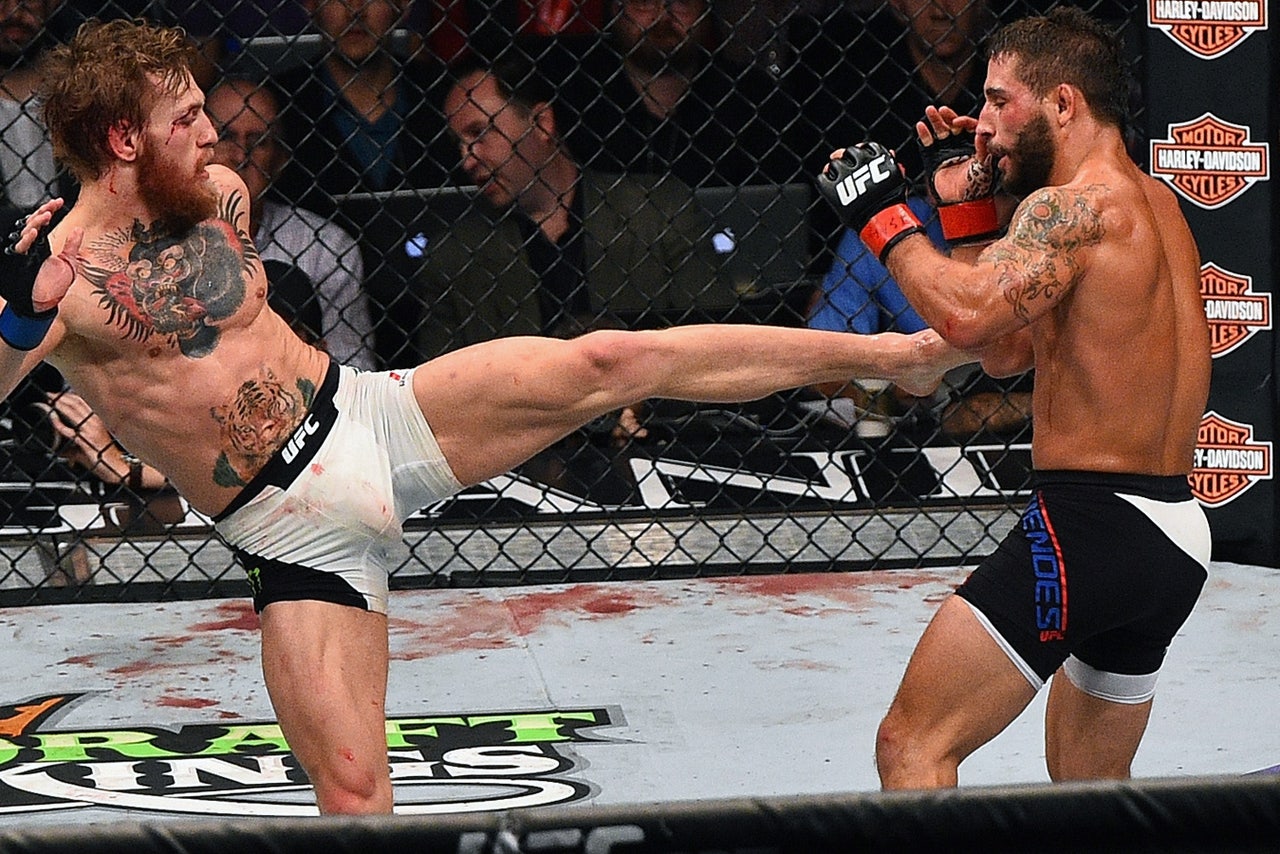 Back in July, just as "The Ultimate Fighter" was beginning to film, Conor McGregor spoke to FOX Sports about the injuries he dealt with prior to fighting, including his inability to throw a kick for several weeks of his camp.
"I didn't kick until two weeks before the fight," McGregor said. "I didn't kick, I didn't do live rounds at all. Not one live round did I do. It was all control, it was all flow, it was all drill.
"So I came in there with many issues that I overcame. I overcame adversity."
Now it appears McGregor is finally revealing the severity of that injury after speaking to fans at an event the Irish featherweight helped organize ahead of last weekend's UFC Fight Night card in Dublin, Ireland.
According to McGregor, he suffered a serious knee injury just over three months out from his scheduled bout against Jose Aldo at UFC 189. Aldo eventually pulled out of the fight due to a rib injury of his own, but McGregor dealing with his own ailing body might explain why he was so angry when the Brazilian opted out of their fight.
"Fourteen weeks before the fight I tore 80 percent of my ACL," McGregor said. "I could barely walk, I could barely kick."
McGregor has a documented ACL injury from his previous fight with Max Holloway in 2013, and it forced him out of action for nearly a year to recover.
This time around, McGregor says he took a lot from that prior experience and it helped him adapt and work around the injury so he could remain in the fight in July.
"I had a lot of experience coming back from that injury," McGregor said. "I was aware of my body, aware of my balance and I had a good team around me and I trusted everyone that was there."
McGregor ended up facing Chad Mendes after Aldo pulled out of the fight, and after a rough start through the first round, he turned the tide in the next with a series of nasty body shots before finally putting his opponent away with just three seconds left in the round.
Despite his apparent injury, McGregor pushed through the pain and ultimately won by TKO, and he says he did it all on essentially one leg.
"I had a hell of a lot of adversity to overcome but honestly I went into that fight and I beat Chad (Mendes) on one leg," McGregor said. "Now coming through that adversity, I feel like I have gained three new legs, I honestly feel right now like I have four legs."
From the sound of things now, McGregor is healthy and ready to go face Aldo in December in the main event at UFC 194 in Las Vegas. 
---
---