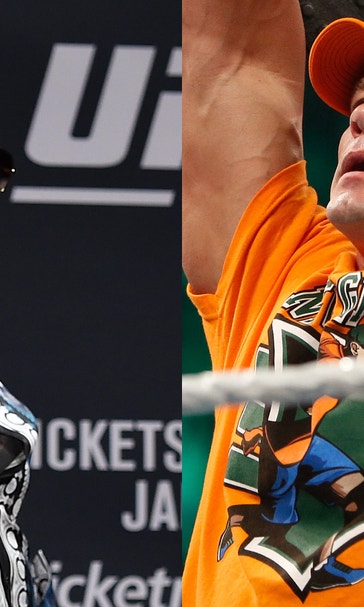 Conor McGregor blasts 'failed' bodybuilder John Cena, continues assault on WWE stars
November 15, 2016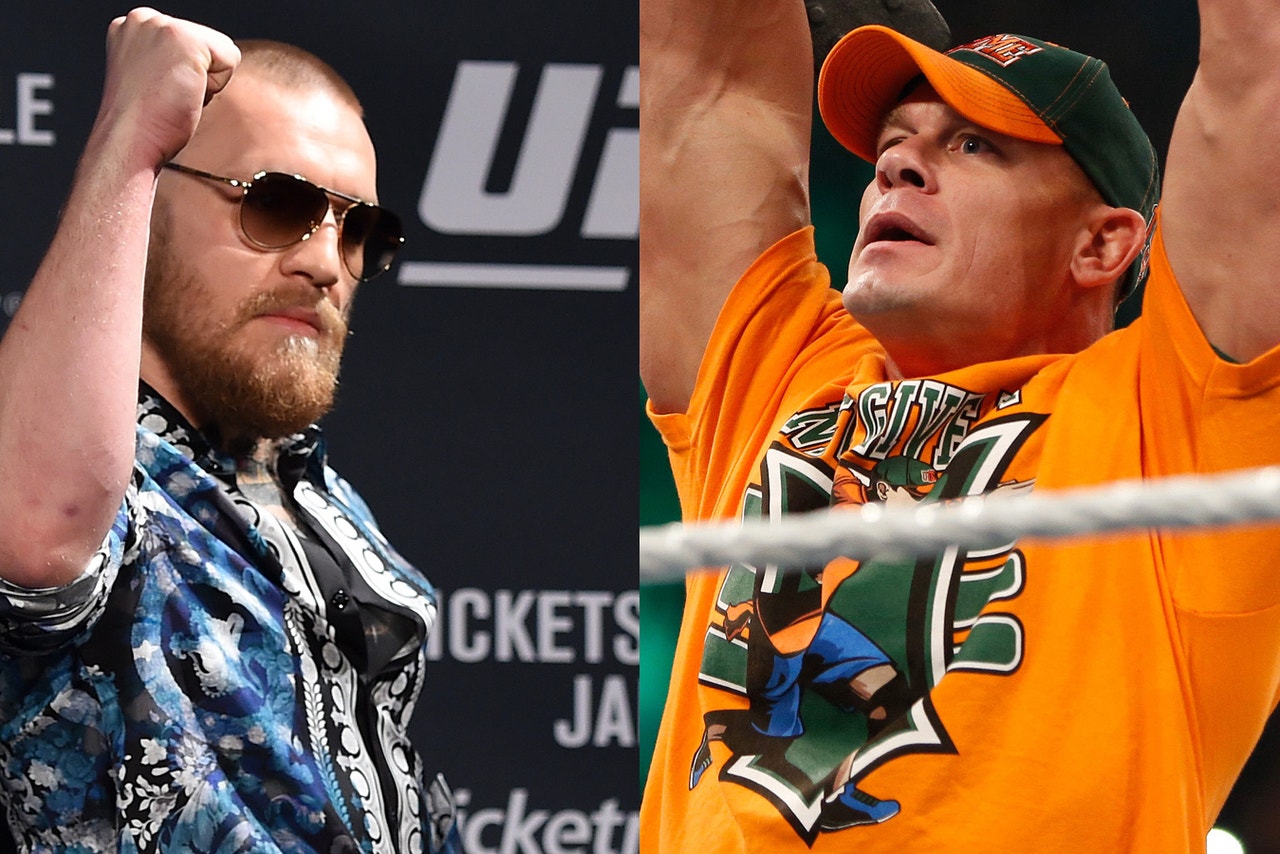 Conor McGregor has gone on the offensive lately with several shots taken at the WWE, and now he's targeting the biggest star in the company.
On Friday during a media day in Las Vegas, McGregor responded to the professional wrestlers who didn't care too much for his Twitter message where he said he would "slap the head off" the entire roster.
This time, McGregor took direct aim at John Cena, who just happens to be the WWE's biggest superstar over the past decade.
Funny enough, Cena wasn't actually one of the performers on the WWE roster who took exception to McGregor's original comments.
On the other hand, WWE Hall of Famer Ric Flair was one of the louder voices from the professional wrestling community who sent out several messages aimed at the outspoken Irishman.
In one particular post, Flair even claimed that McGregor essentially copied his persona from "The Nature Boy" while he was one of the most talked about figures in wrestling during the 80's and 90's.
McGregor didn't take the bait, however, and ultimately paid Flair a compliment while also pointing out that cutting a promo on TV about a scripted match is far different than stepping inside the Octagon with an opponent who wants to knock you out and take everything from you.
"Ric Flair's a legend but as far as gimmicks, this is the real thing over here," McGregor said. "I think these WWE guys, they're not right in the head some of them. I mean the new guys are dweebs, let's be honest, absolute dweebs but the old school guys are legends. Ric Flair is a legend. The McMahons of course -- Dons. But I just say it as it is -- they're dweebs."
"I don't know what to say to Ric Flair. This ain't no gimmick, this is the real (expletive). I've got to get in there and fight a man for real. With no script, with no nothing."
Flair also stated that McGregor wouldn't be so loud if he actually had to square off with some of the top athletes from WWE, who he believed would teach the Irishman a few lessons in humility.
McGregor welcomed the challenge if any of the wrestlers from the WWE roster wanted to step inside the Octagon and test him for real.
"He was talking about bringing some other wrestling guys over to challenge me. I said come bring it then," McGregor said in response to Flair. "This is the real (expletive) over here. You want to come over, we can fight no problem.
"A few of them are talking about the street and all -- if they want to do that, come at me and see what happens."
In the end much like his original statement, McGregor did dish out a few compliments to some of the people involved with professional wrestling who he truly respects, but he clearly doesn't have much nice to say about the rest of them.
"No disrespect to the Dons of the game -- the McMahons, Vinny Mac (Vince McMahon) is a (expletive) legend. They wrote Vinny off a few years ago when he dropped from the billions and then he rose back up and he's back in the billionaire club. What he's been able to do with that bunch of dweebs he has over there at the moment is phenomenal and I respect him for that," McGregor said.
"Then of course the OG's that have been there -- The Rock, "Stone Cold" (Steve Austin), they're all cool (expletive) but even Ric Flair's a cool (expletive) but I'm just speaking the truth. That new age of guys are just absolute dweebs and they seem messed up in the head. I don't know what it is, when I hear them talk and I see the way they carry themselves, they just don't seem right in the head. So that might have been a bit ruthless of me to say, but again it ain't trash talk — it's true talk."
---
---