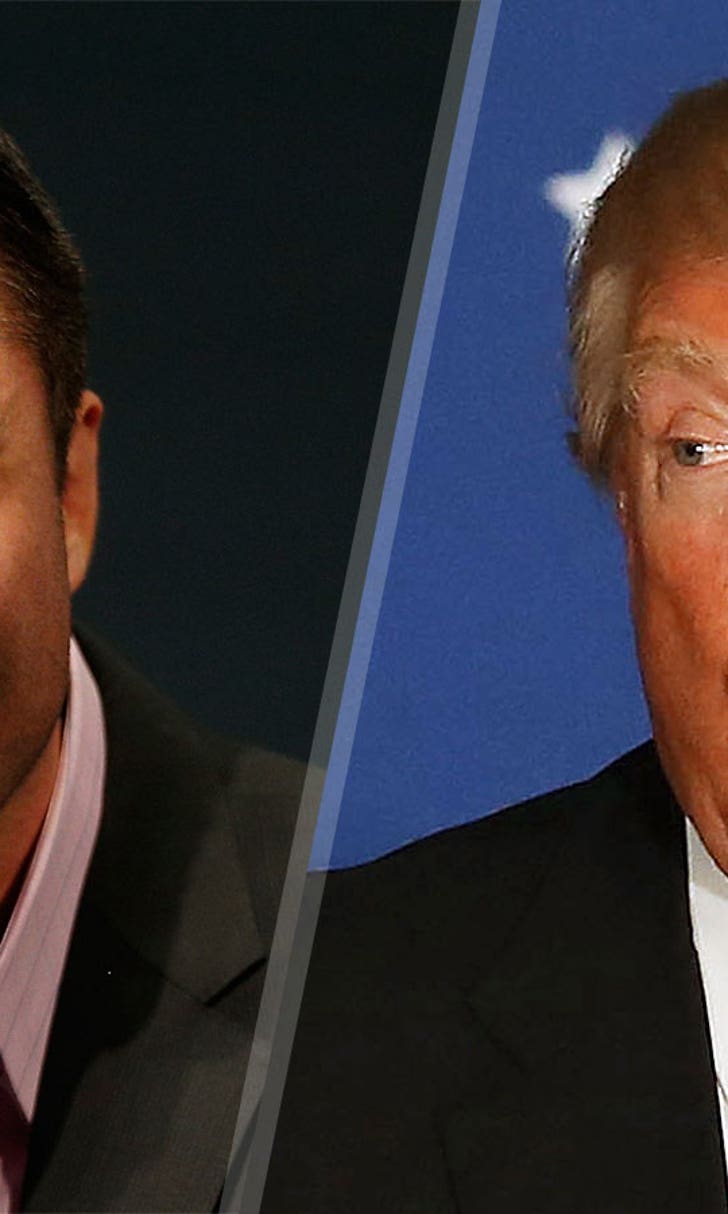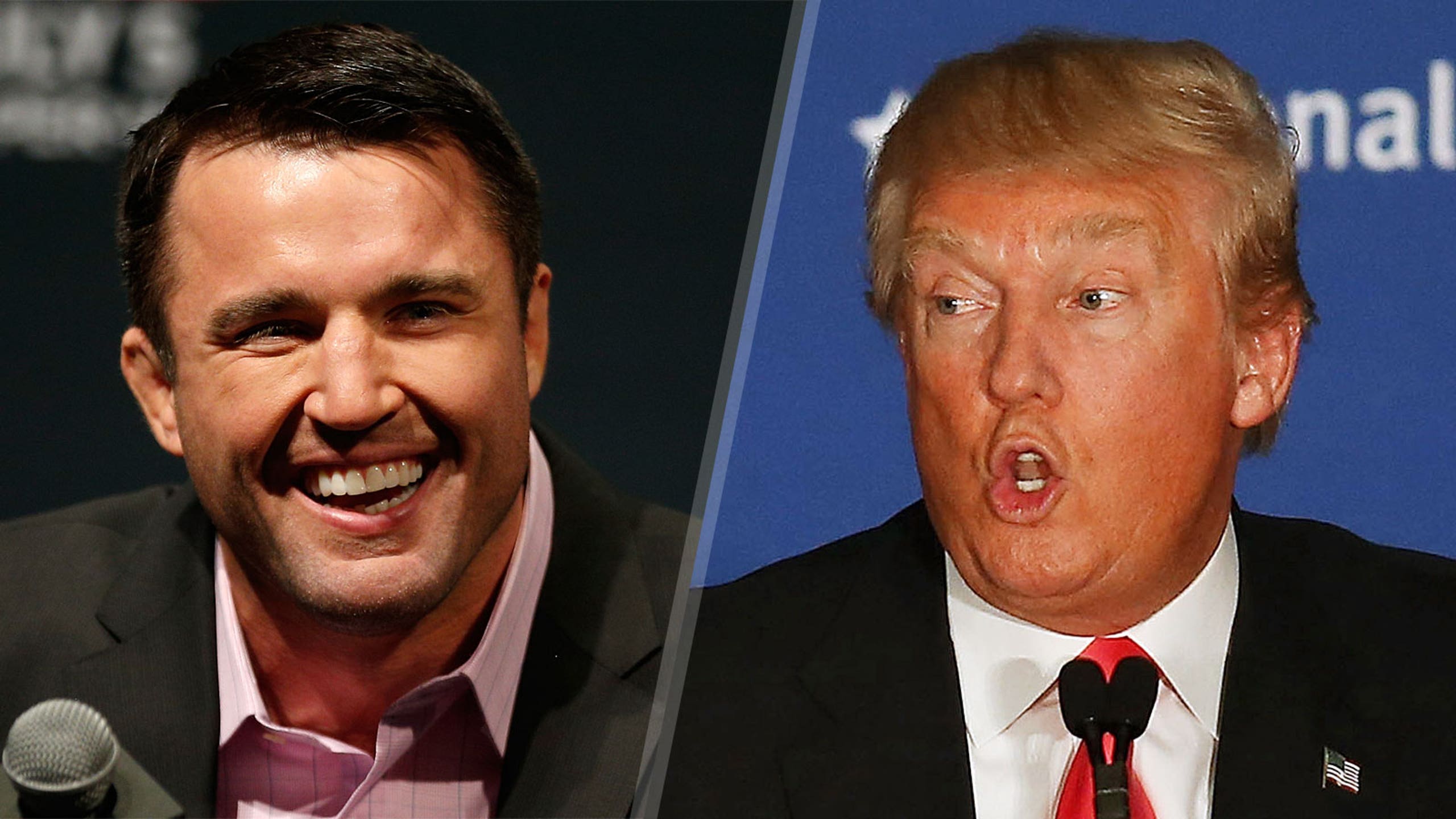 Chael Sonnen: 'I'm a huge supporter of Donald Trump'
BY Damon Martin • February 3, 2016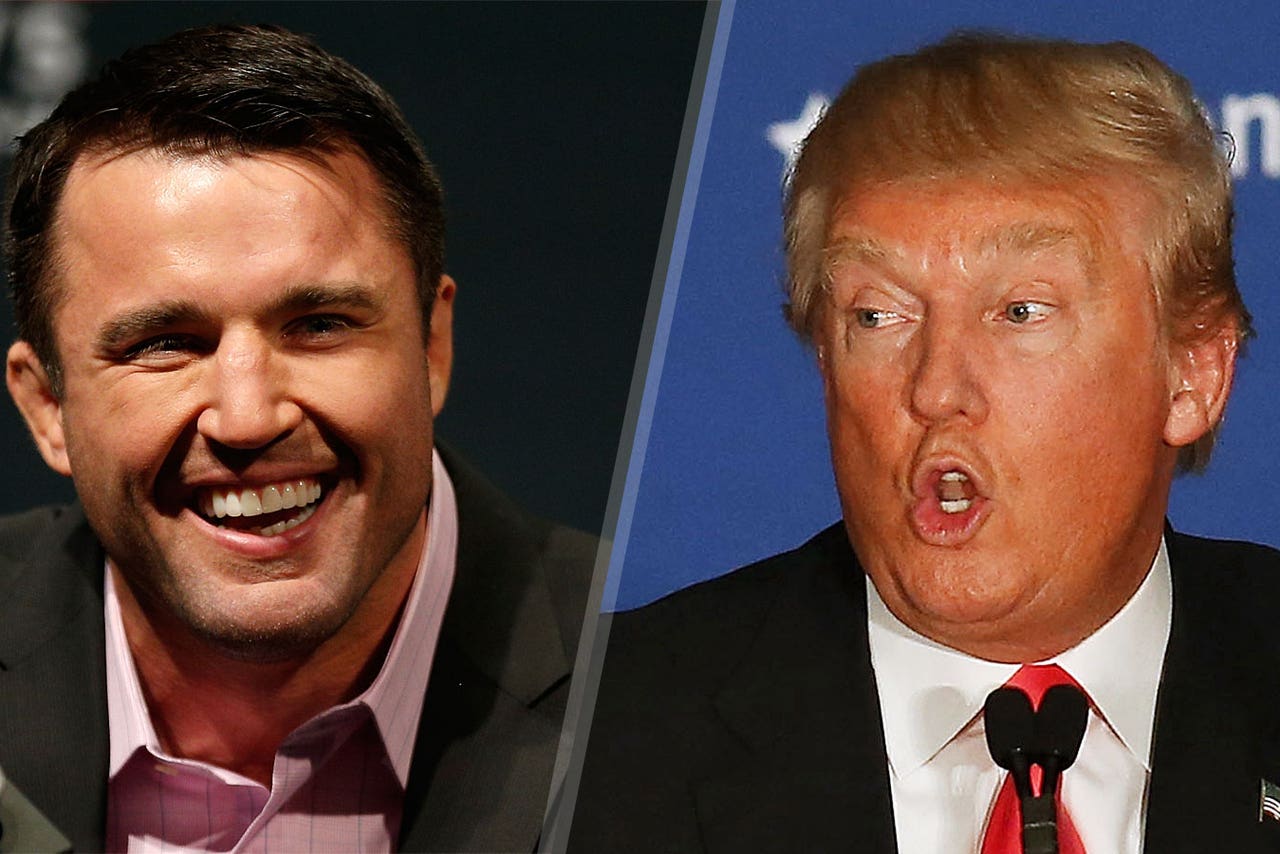 Retired UFC middleweight Chael Sonnen is no stranger to making bold statements about anything from the fight game to politics, so it should come as no surprise that he's thrown his support behind Donald Trump for president.
Sonnen keeps a close eye on politics, even vying for an office of his own once upon a time, and he says that Trump is the kind of candidate that really shakes up the status quo.
A non-traditional politician, Sonnen sees Trump as a visionary and a candidate who isn't afraid to speak his mind, and that's what scares many people when it comes to the veteran businessman running for president when it should really excite the electorate.
"I'm a huge supporter of Trump," Sonnen told FOX Sports. "When people talk about him, I hear all these political analysts, they're just terrible. That's another space if I had enough time I would just go and take over because they don't even know what they're talking about. They put on their fancy suits, they sit behind their microphones, they collect a paycheck and they don't know a damn thing about what they're talking about.
"If Donald Trump's campaign falls off the cliff tomorrow -- and history says that it does. The frontrunner never maintains his lead. History says it falls off the cliff tomorrow and if it does, every pundit out there still loses. Because not one of them predicted he could make it this far. Not one of them predicted he was going to run or that he was going to lead in the polls, or that he could maintain a lead with the smallest fundraising and not accepting money from political action committees. They all lose and he wins."
While Trump suffered his first real setback of the campaign by losing the Iowa caucus to Ted Cruz just a few days ago, Sonnen says there's no denying the changes he's made the political cycle by just being involved in this race.
Sonnen views Trump as a politician who isn't afraid to speak his mind -- no matter how controversial the subject -- and he rarely tows the line with the typical rhetoric that gets spewed during an election cycle.
Love him or hate him, Sonnen says, Trump has changed the political system and that's something to applaud even if you're not going to vote for him.
"Whether you agree with him or you don't, it's absolutely secondary to the fact that he has courage," Sonnen said. "I listen to these pundits all the time breaking down Trump -- 'he's brash and he's bold and he's successful' and none of those are what it is. There's one word to sum it up and it's courage. He has courage. There's a courage in running for president, there's also a huge ego involved, there's a few things that you need to be a political candidate.
"In his case, it's one word and it's courage. I find it compelling and go Trump."
Sonnen was best known during his UFC career for promoting with a similar outspoken style and creating a career for himself both inside and outside the Octagon because of it.
He says Trump carries many of the same ideals when it comes to how he tackles the political process, and that's something he really respects.
"If for nothing else, whether I don't have a fan in the world or I turn out to be the biggest pay-per-view draw there is, I'm going to be real. Making a comparison to Donald Trump -- it doesn't matter whether you agree with him or don't, you can't disagree with what I'm saying that he has changed the way politicians speak," Sonnen said.
"He has changed the entire dialogue. There were guys who did that in pro wrestling -- "Stone Cold" Steve Austin did that in wrestling. It wasn't as though I was the original, I was just the original in our sport."
As for Sonnen's next move, he'll actually be appearing on the upcoming season of "Celebrity Apprentice" -- a show that Trump once hosted before he was ousted to focus on his political campaign for president. 
---
---