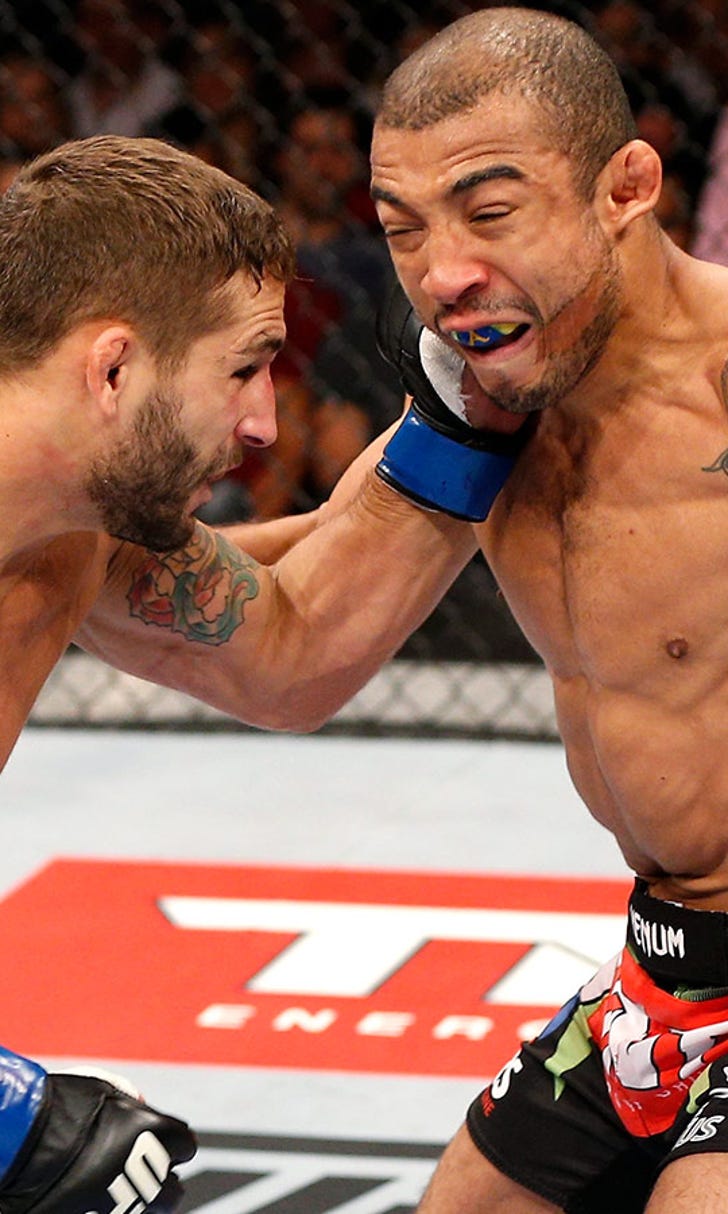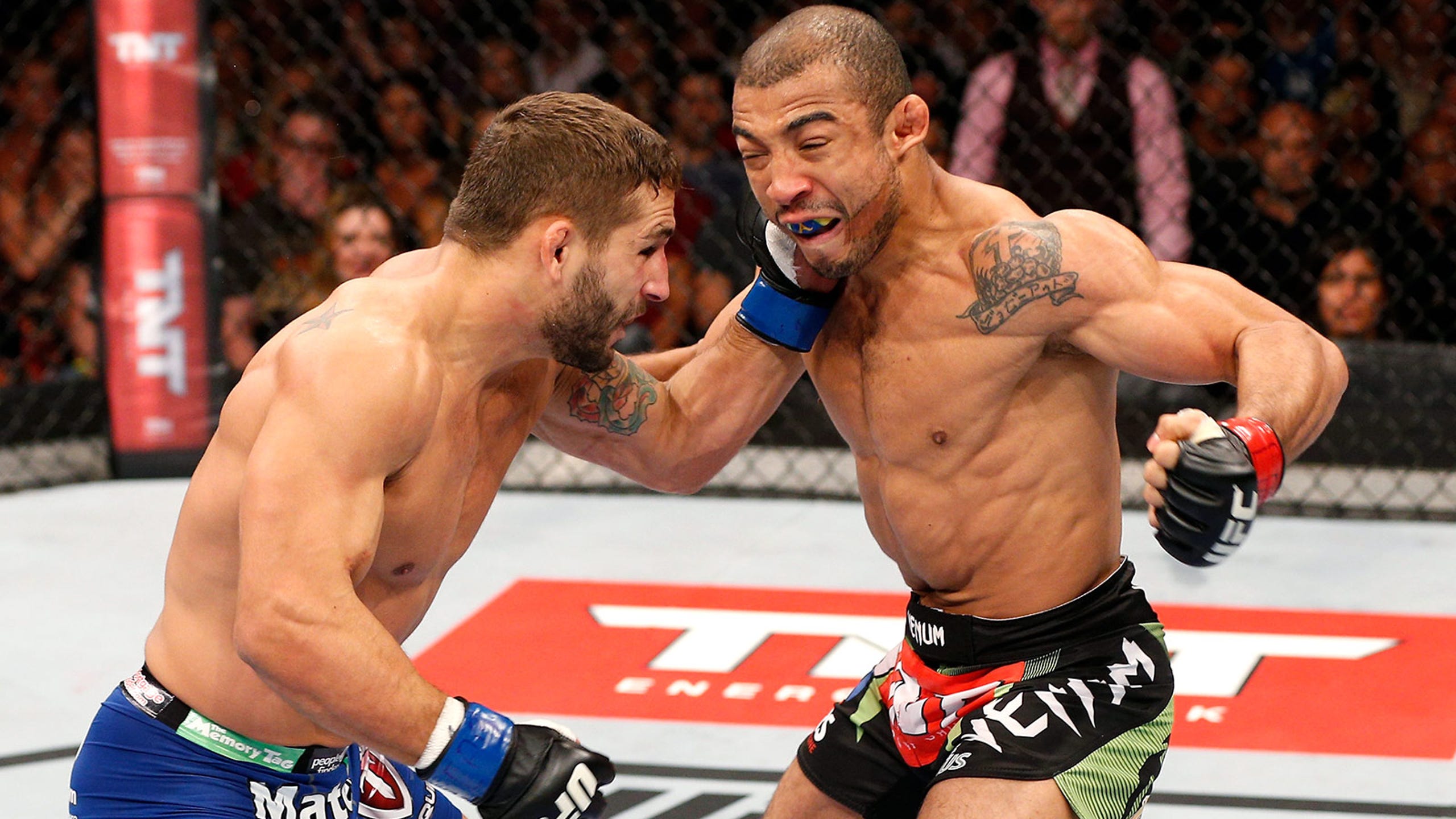 Chad Mendes: 'I feel like I'm the true No. 1 contender'
BY Damon Martin • June 15, 2015
With a lucrative eight-fight contract renewal in hand, top-ranked UFC featherweight contender Chad Mendes is looking toward the future, and he sees only one possibility for his next fight:
To face the winner of the UFC 189 main event between Jose Aldo and Conor McGregor.
Mendes has twice faced Aldo in the past and came up short during both occasions, but the former All-American wrestler pushed the long-reigning featherweight champ further than he had ever been pushed before in their last fight in October 2014.
Add to that, Mendes has bad blood with McGregor reaching back to the Irishman's debut when he first starting calling out featherweights looking for a fight.
Mendes isn't oblivious to the fact that former lightweight champion Frankie Edgar is also sitting just behind him in the rankings on a four-fight win streak. Mendes doesn't have a problem with Edgar, but he does believe the title shot should be his after UFC 189 is completed.
"In my mind, I feel like I'm the true No. 1 contender. I feel like I proved that in my last fight, I went out there and I finished Ricardo Lamas. Jose couldn't even do that," Mendes told FOX Sports. "I'm getting better and better with each fight. Right now, I'm sitting back to watch that fight, and I want the winner of that fight, bottom line. Ultimately it's up to the UFC whether it's going to be me or it's going to be Frankie.
"Honestly, I feel like we both earned it. If they ended up giving it to Frankie I wouldn't be disgusted, but obviously I feel like I would get in there and perform, especially after that last fight."
Mendes believes the biggest difference that separates him from Edgar is his punishing style that's seen the No. 1-ranked featherweight finish five out of his past six wins, including victories over several top-10 opponents.
If styles make fights, Mendes knows that whether he's getting a third fight with Aldo or a first crack at McGregor, there's no way championship bouts won't be exciting affairs -- just like his last championship bout in 2014.
"I feel like I'm going out there and I'm finishing guys. I had a great fight with Jose this last time. This finishing style, the style that I've developed over the last few years is what people want to see," Mendes said. "That being said, it's ultimately up to the UFC."
Mendes knows that two previous losses to Aldo might send some fighters to the back of the line, but he also came within a few punches of finishing the featherweight champ when they met last October.
His rivalry with McGregor has been well documented, so Mendes knows that's an easy sell to fans as well.
Mendes plans to be cage side for Aldo vs. McGregor at UFC 189, and he says he knows beyond a shadow of a doubt that he can beat either one of them to become the new featherweight champion.
It also doesn't hurt that Mendes has a bit of bad blood with both competitors, and that's always going to make for a better promotion leading to the title fights.
"Aldo and I had a few words before our last fight, and Conor and I shared a few words last year as well. There's definitely something to it that helps build fights," Mendes said. "I don't like that guy and he doesn't like me, and that's what people want to watch. Bottom line, that's how it is."
---
---