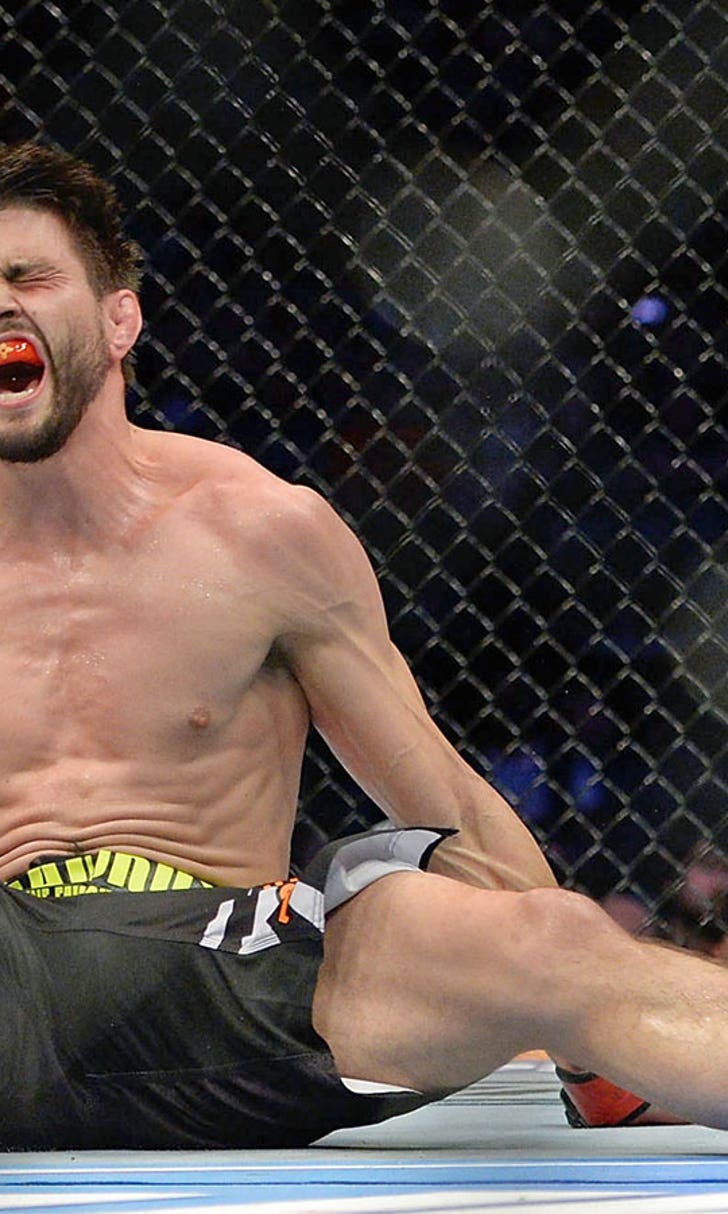 Carlos Condit to undergo surgery for torn ACL and partially torn meniscus
BY Damon Martin • March 19, 2014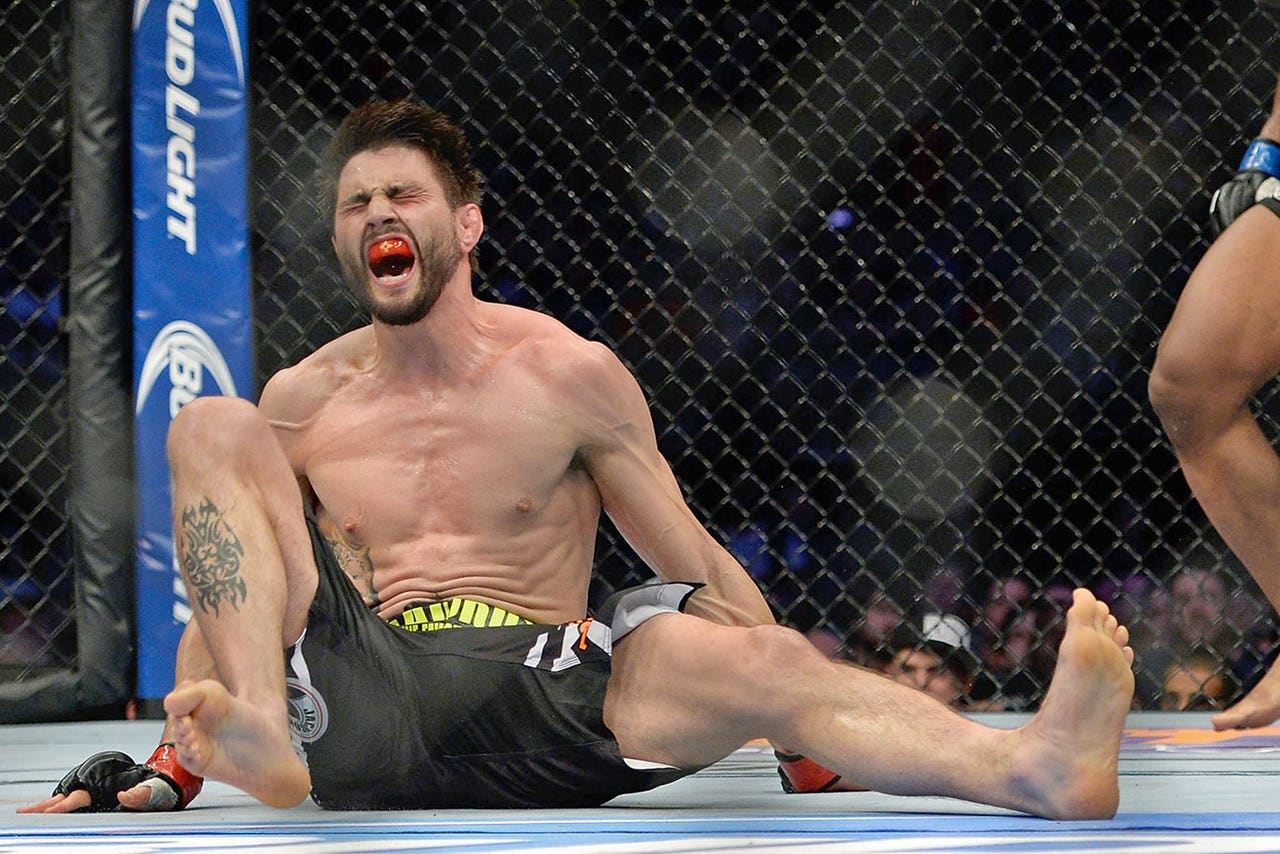 Former UFC interim welterweight champion Carlos Condit will undergo surgery on his knee soon to repair a torn anterior cruciate ligament and partially torn meniscus as a result of his fight against Tyron Woodley at UFC 171.
The news of the full extent of Condit's injury was first reported by Yahoo! Sports. Condit's coach Greg Jackson also confirmed the extent of the injury to UFC Tonight on Wednesday.
Condit fell to the ground in extreme pain midway through the second round of his matchup against Woodley this past weekend in Dallas.  The former champion winced during a takedown when his leg was trapped under Woodley's body as they fell to the ground.  Once the fighters were back on the feet, Woodley targeted Condit's other leg with a kick, but as the New Mexico native spun around his injury mounted on the alternate knee.
According to Condit's manager Malki Kawa, the welterweight fighter will have surgery to repair the damage on the knee in the near future, but the date has not yet be set.  Condit and his team will work with the UFC to find the best possible option for a surgeon before going under the knife.
Condit becomes the latest UFC fighter to suffer a major ACL injury like this following former UFC welterweight champion Georges St-Pierre, featherweight fighter Conor McGregor and most recently former Ultimate Fighter winner Julianna Pena, who all endured similar surgery to repair damage to the knee.
The typical timeline for a return to action from an ACL injury is usually anywhere from nine months to a year, although it always depends on the surgery and rehabilitation time for the athlete. 
---
---