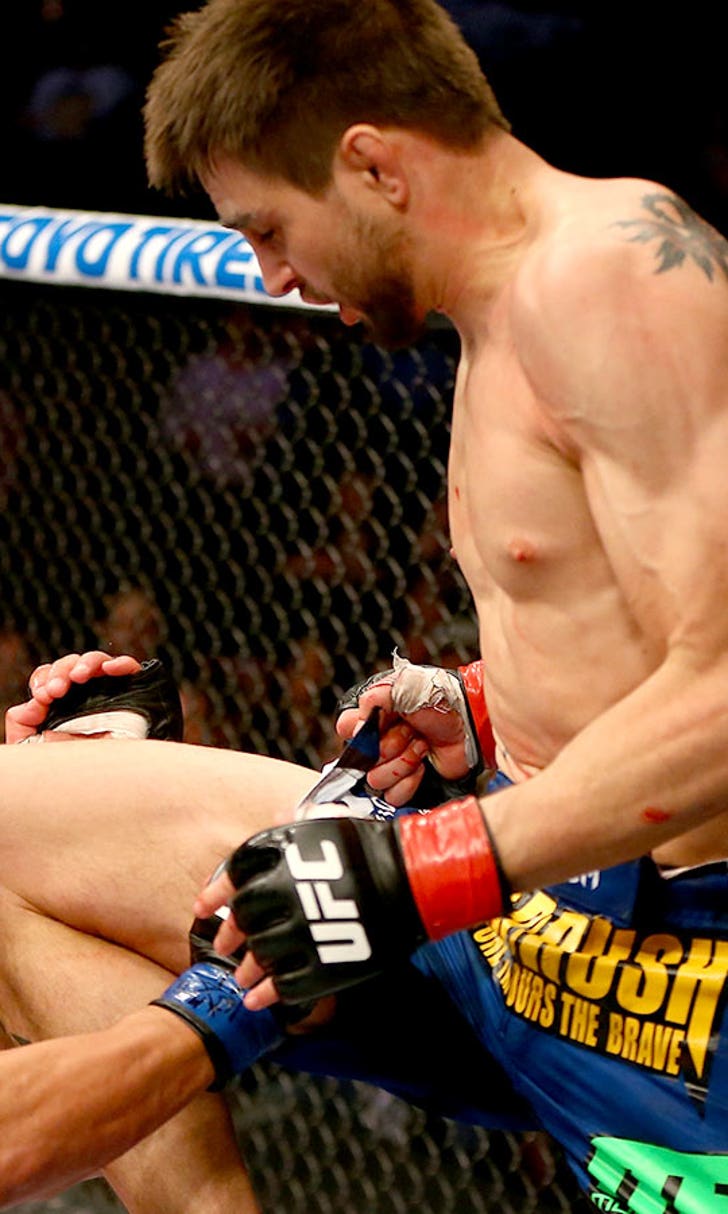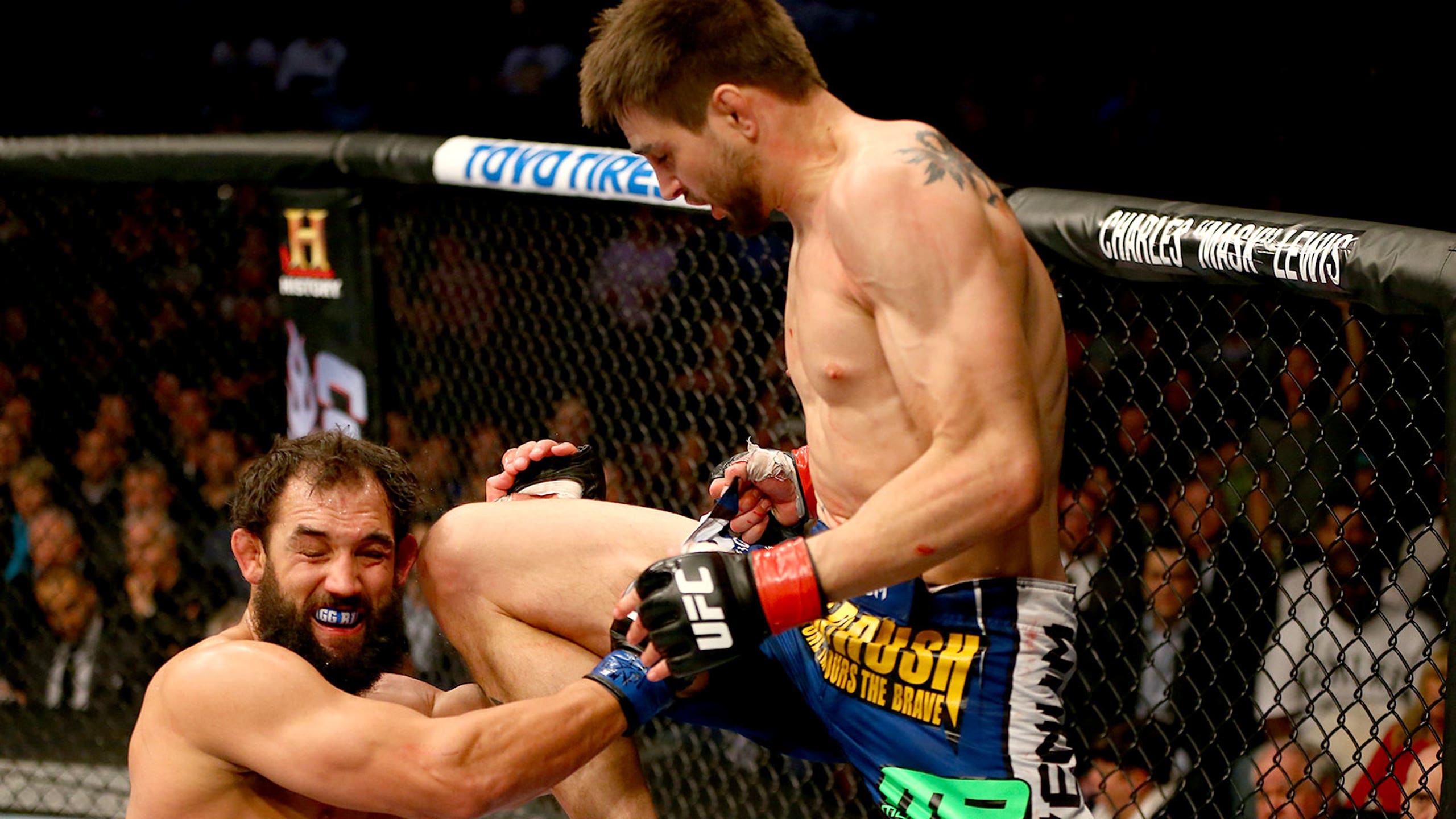 Carlos Condit: GSP 'was a great champion but people were bored with his style'
BY Damon Martin • March 13, 2014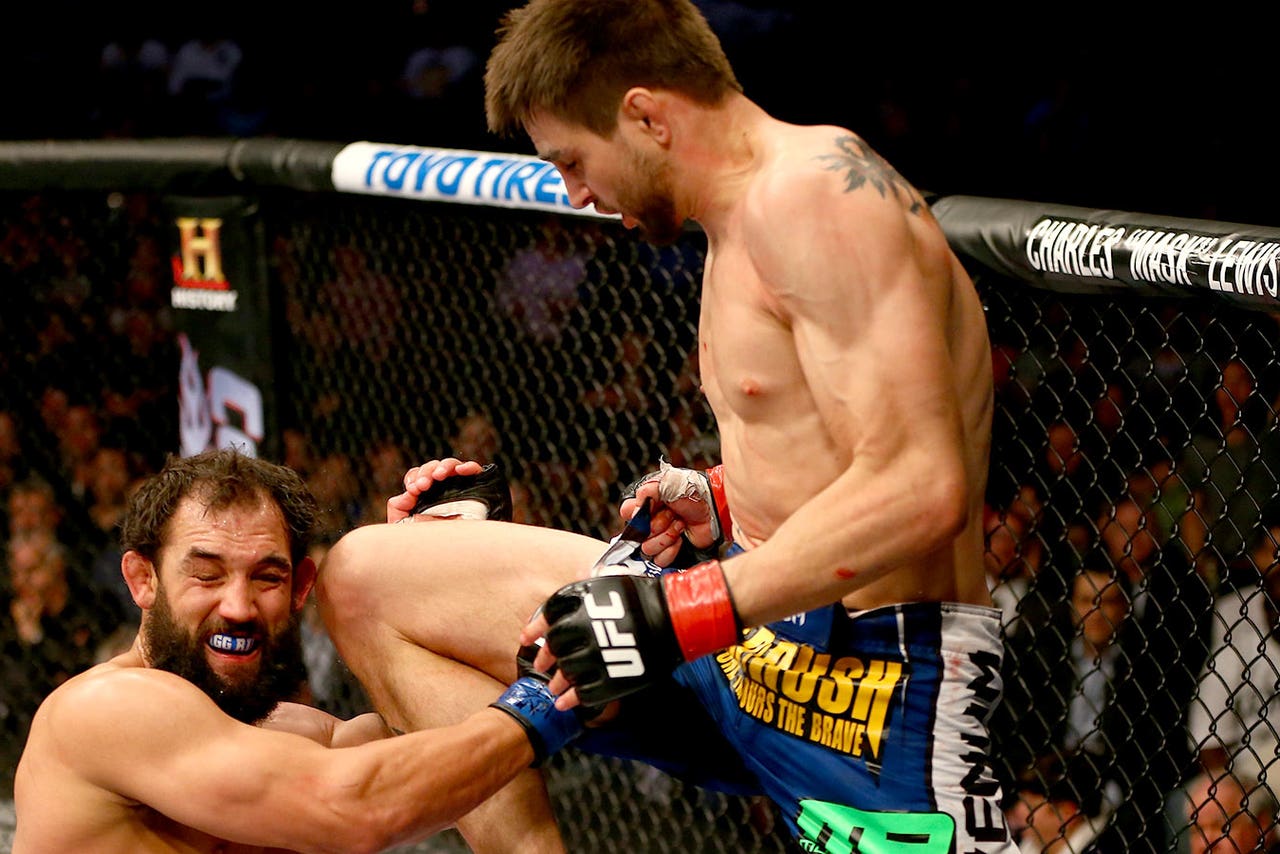 There's a palpable buzz growing around UFC 171 because the welterweight division is about to crown a new king.
The seven-year reign Georges St-Pierre has come to an end, and every contender is starting fresh with a clean slate and expectations for the coming year in the weight class.
Carlos Condit is one of the fighters who faced St-Pierre during his time as champion, and while the New Mexico native would love nothing more than to avenge his loss, at the same time he's exhilarated about the present state of the division.  St-Pierre's most recent run as champion yielded nine title defenses, nine wins, and eight of them by decision.
In other words as good as St-Pierre was over his time as champion, the world wasn't exactly being set on fire by his performances.
"It definitely infuses some new excitement and new opportunities.  Georges is great for the sport, great for the division, but I think after a certain period of time it started being a detriment," Condit told FOX Sports.  "People get bored, people get fickle, and he was a great champion, he was a great mixed martial artist, but people were bored with his style."
St-Pierre's wrestling attacks had become common place in most of his title defenses over the last few years, and while no one could fault him for having predominately one-sided performances over the competition, rarely did he produce any kind of highlight reel finish or flashy, over the top moves during his fights.  St-Pierre was basically the San Antonio Spurs of MMA -- fundamentally sound, champion through and through but failed to move the needle when it came to the excitement meter.
Condit believes his exit, as damaging as it may be in the present day to the UFC's bottom line for pay-per-view buys, will ultimately produce better fights and a more enthusiastic division all clamoring for a shot at the title.
"Now you've got a lot of guys with dynamic styles.  A good number of knockout artists, even these wrestlers they're putting guys down with strikes," Condit said.  "Georges did that at one point of his career, but he kind of got past that.  It's exciting, it's a really exciting time for the sport and for the division."
Throughout his career, Condit has always been one of those fighters with a very dynamic style.  Considering his finishing rate where he's put away 27 of 29 opponents within the distance, Condit has rarely been accused of not putting on some of the best fights in the welterweight division.
Well except for the fact that his next opponent Tyron Woodley believes that despite Condit's finishing acumen, he's more of a 'point fighter' -- looking to stop, pop, jab, pepper and move on, but rarely putting a power strike behind his punches or kicks.
Woodley is entitled to his opinion, of course, but Condit says there are plenty of fighters whose resumes read 'loss' next to his name that would disagree with that assessment.
"If that's what he thinks, okay," Condit said.  "But I think there's a lot of guys -- a long list of guys that know that's not the case."
---
---