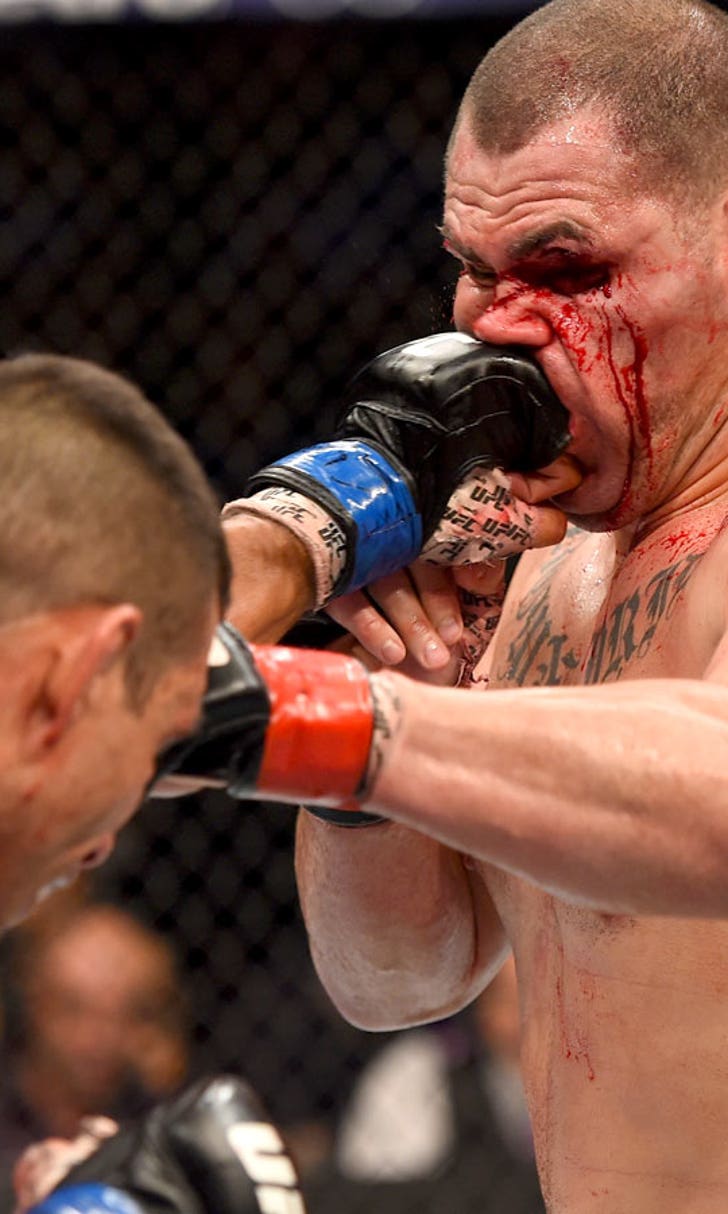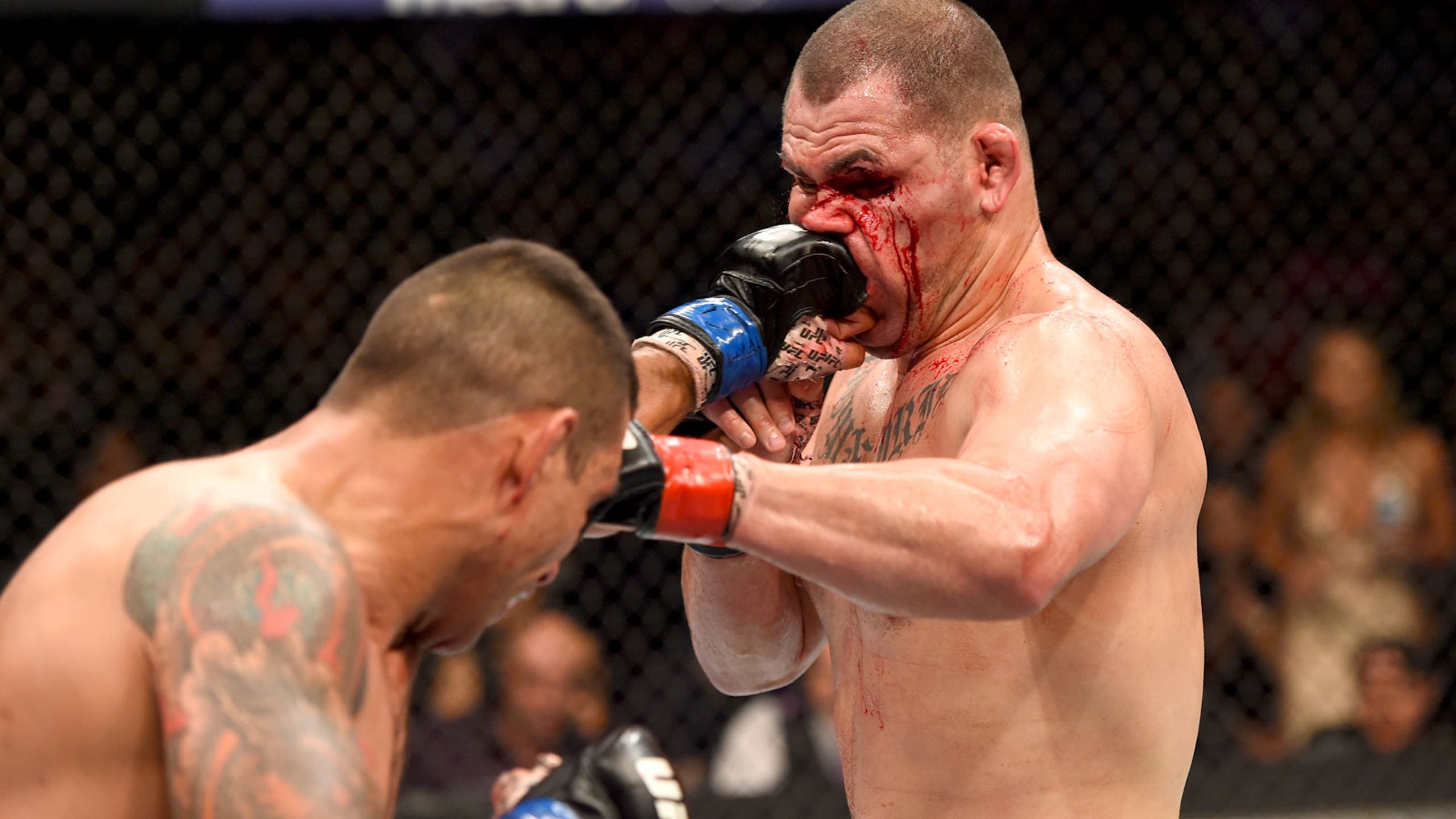 Cain Velasquez: 'No excuses, Fabricio was the better guy'
BY Damon Martin • June 14, 2015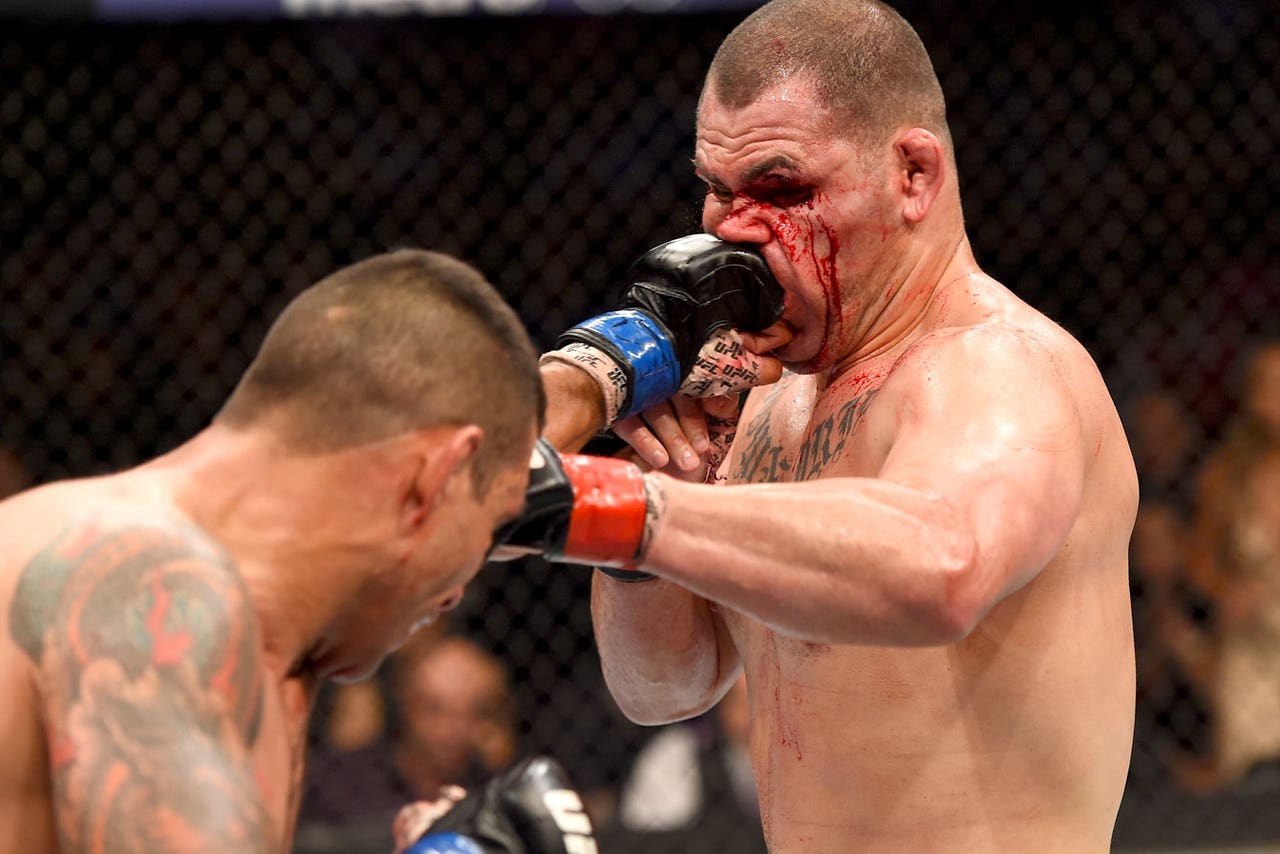 Former UFC heavyweight champion Cain Velasquez found out the hard way on Saturday night that it's not easy to come back after spending nearly two years on the shelf. And it's even harder to do it at an elevation where oxygen runs thin for everybody -- especially for heavyweights tipping the scale at 240-plus pounds.
Velasquez had been dealing with shoulder and knee injuries that kept him out of the sport for all of 2014 and the first half of 2015 before he finally returned to face Fabricio Werdum at UFC 188.
Throughout his career as the most feared man in the heavyweight division, Velasquez was a conditioning machine with a gas tank that seemingly never ran dry.
Until Saturday night.
After a hard-fought first round, Velasquez came out looking flat and listless as he got cracked by Werdum over and over again throughout the five-minute session. Rarely had Velasquez ever looked winded during a fight, but as he made his way out to start the third round, he looked exhausted.
Werdum took advantage of a sloppy takedown attempt, locked on a guillotine choke, and the 10-time Brazilian Jiu-Jitsu world champion made Velasquez tap out.
While his opponent spent most of his training camp at the high elevation of Mexico City, Velasquez chose to go there only about two weeks prior to the fight. The thin air and lack of oxygen certainly hampered Velasquez's normally sturdy conditioning, and while he wishes he had spent more time there before the fight, the former champion is taking nothing away from Werdum's execution.
"I was here two weeks before the fight, maybe that wasn't enough," Velasquez said at the UFC 188 post-fight news conference. "No excuses, Fabricio was the better guy tonight. He fought with great technique, he was very relaxed, so he was just the better guy tonight."
Time and time again, Velasquez was asked about the elevation being a primary factor in his winded performance. He was also asked about the long layoff and whether the extended break played a part in his lackluster showing.
As much as Velasquez probably had valid reasons why he lost the fight, he refused to acknowledge any of them and instead just paid tribute to Werdum for getting the win.
Velasquez faced a similar line of questioning after the first loss of his career to Junior dos Santos, and there were rumors about a bad knee injury that hampered his training before the fight. From then to now, Velasquez's demeanor has never changed because the last thing he wanted to do was take away from his opponent's victory by giving excuses why he lost.
"Nothing was wrong. Fabricio was the better guy tonight. That's it," Velasquez said. "I've been in this position before where I lost, and that's how I felt."
---
---