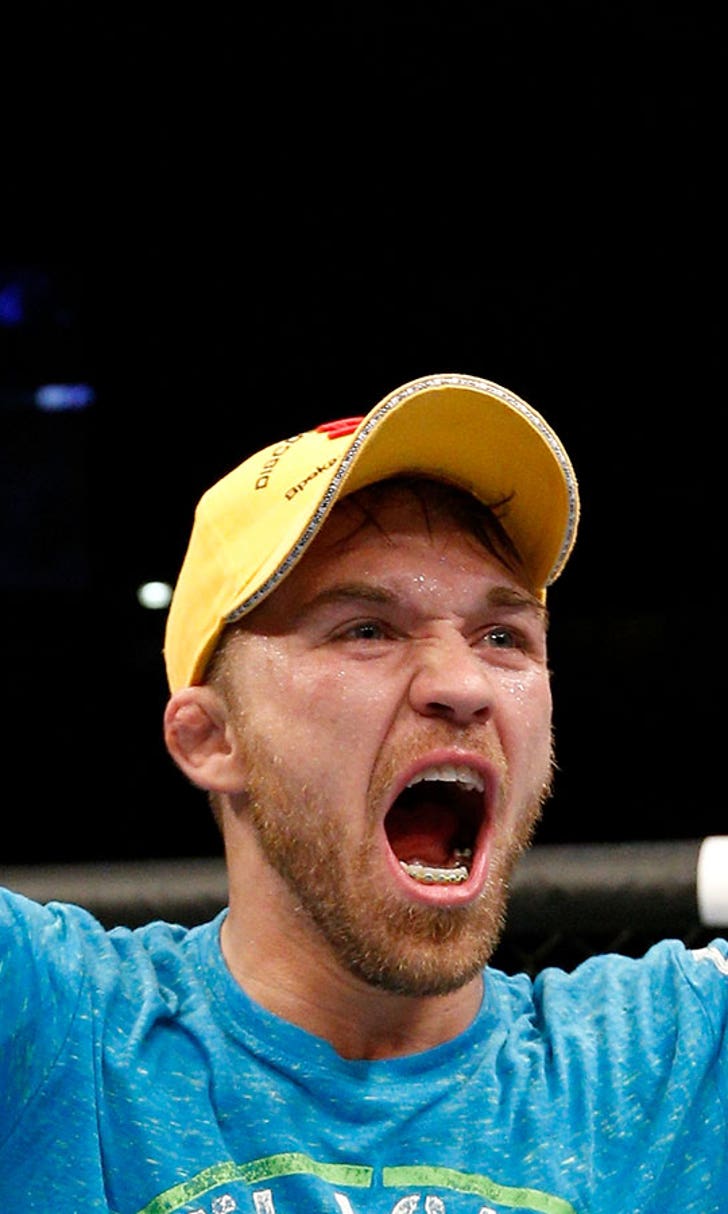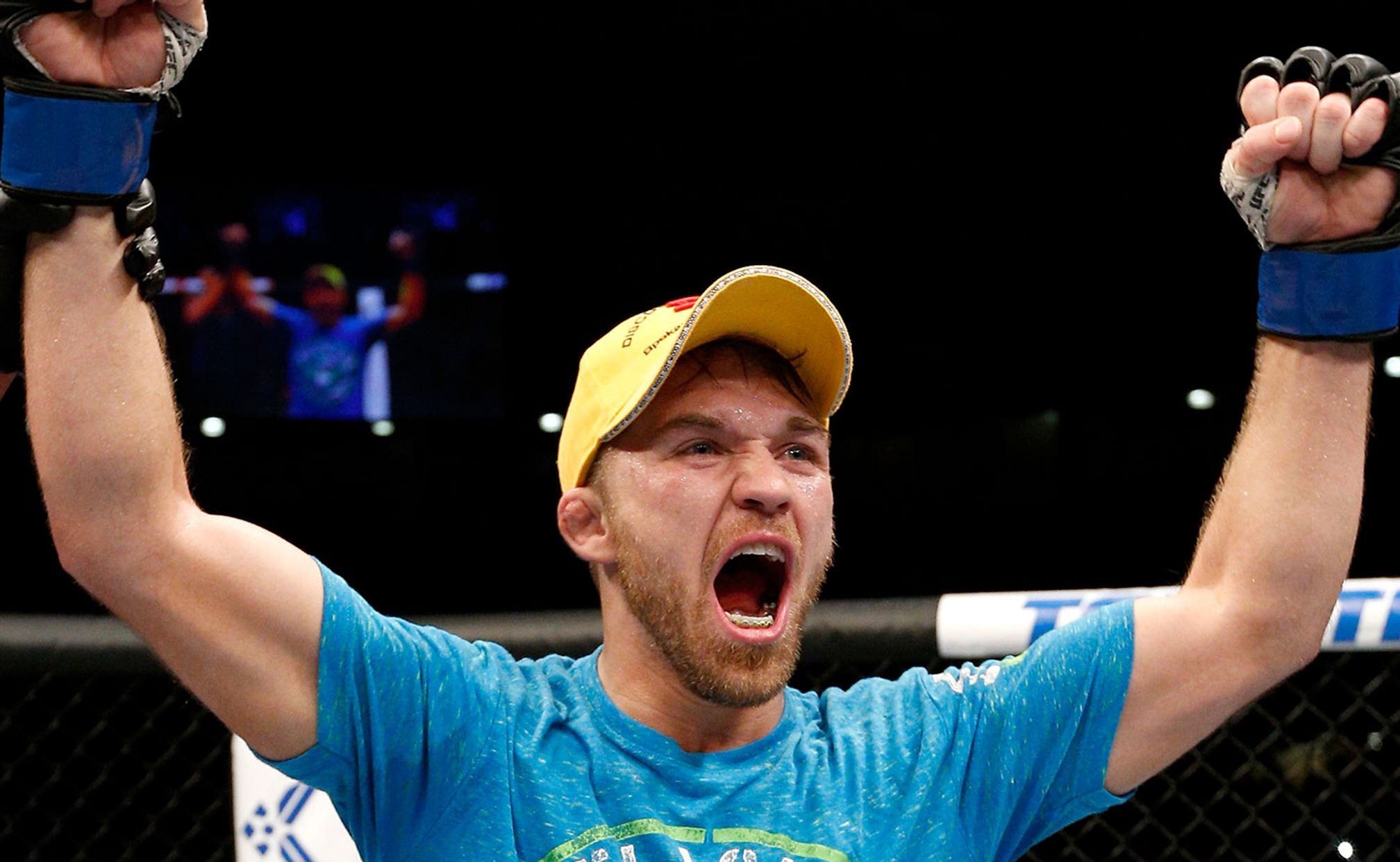 Bryan Caraway: Love me or hate me so long as you watch me
BY Damon Martin • October 1, 2014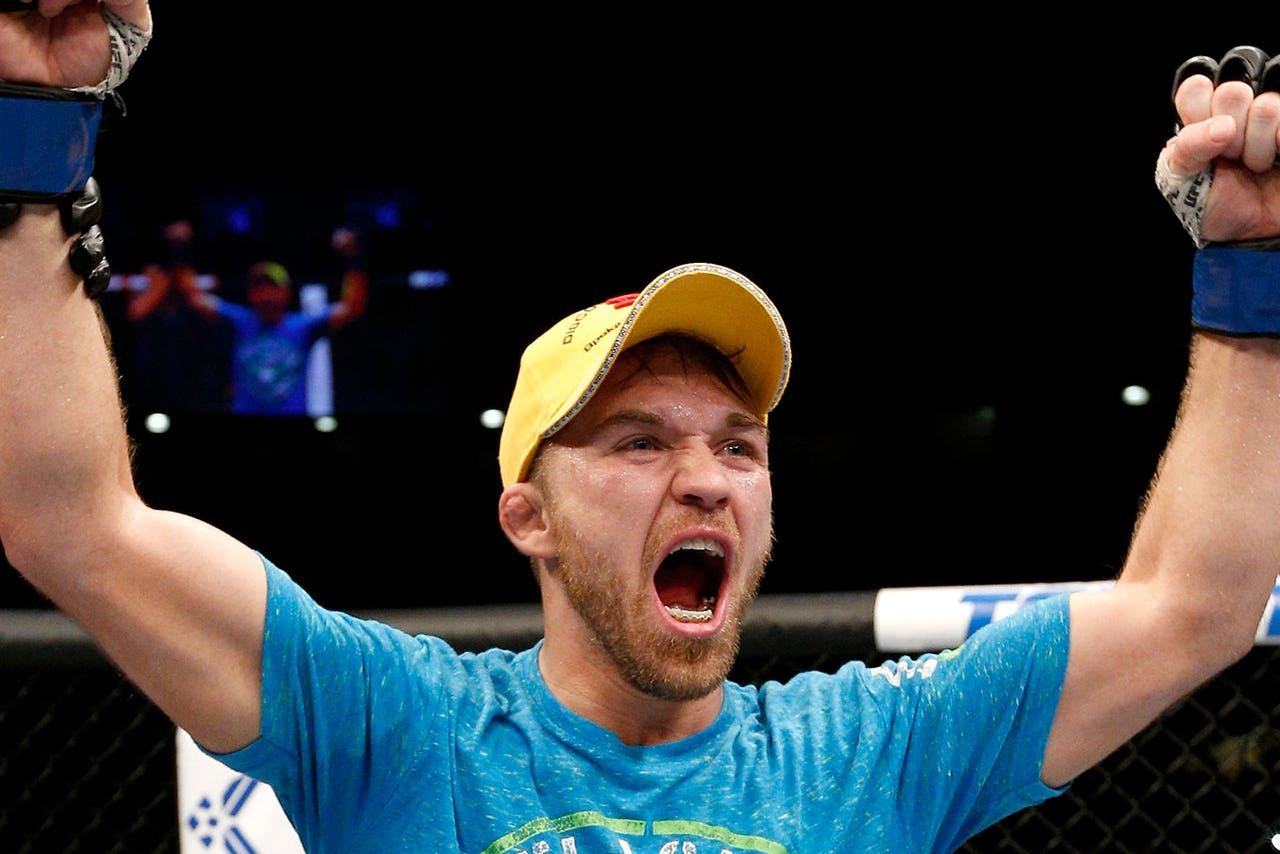 Since debuting in the UFC after a stint on the 14th season of The Ultimate Fighter, Bryan Caraway has amassed an impressive 4-1 record with all four victories coming by way of submission.  His one loss was a highly controversial decision to Takeya Mizugaki that most scored in Caraway's favor.
He's currently ranked No. 9 in the world in the bantamweight division and he's been a veteran of the sport for almost 10 years. The other accolade Caraway has on his resume?  He might be one of the most despised athletes on the UFC roster after one regrettable night on Twitter turned into a nightmare that's haunted Caraway ever since.
The incident happened in the lead up to the first fight between Caraway's longtime girlfriend Miesha Tate and current UFC women's bantamweight champion Ronda Rousey.  During the pre-promotion for the fight, Rousey stated very adamantly that she could beat Caraway in a fight, and when he was goaded for a response he started answering fans left and right with each statement just digging him in a deeper hole.
Caraway apologized profusely for the incident and since that time he's just gone about his business of winning fights, but he still can't seem to get past that one moment with fans in the UFC.
"I think once I said one bad thing, I got emotional in the Ronda Rousey fight and I said some things and things got heated.  We're in an emotional sport, we're not in a sport playing teeball, we're fighting.  I saw my girlfriend who I love very much was in a concerned state and I saw her questioning like 'is she really that good?' and I kind of fired off.  Everybody makes mistakes and the fans won't let that die," Caraway told FOX Sports ahead of his matchup with Raphael Assuncao this weekend in Halifax, Nova Scotia.
No matter how many times he says 'I'm sorry', Caraway still seems to get painted as the bad guy before all of his fights.  While it would seem natural for him to embrace the hate in the same way a fighter like Michael Bisping has done for most of his career while turning a negative into a positive as far as income and sponsorships, Caraway just can't do it.
Regardless of what people think about his comments to Rousey in 2012, Caraway never thought of himself as a villain nor would he feel comfortable all of a sudden becoming a trash talker after so many years in the sport where he was known for just putting his head down and walking into the cage ready for a fight.
"As long as people watch -- whether they want to see me win or lose. I somehow become a bad guy without even having to embrace it.  It just happens," Caraway said.
"I don't talk crap about all my other opponents, anybody that's ever met me knows I'm a kind, genuine caring guy, but if people want to keep labeling me and finding all the bad in me, I'm not even going to try to change their minds for the positive or for the worst, I'm just going to keep on being me.  Somehow it keeps getting all this negative attention, but I'm just going to soak it up and keep winning."
With a victory over Assuncao this weekend, it's going to be hard to deny Caraway a spot amongst the top two or three fighters in the world at 135-pounds.  Whether people cheer for that fact or root for his demise doesn't really matter much to Caraway these days.
So long as they are tuning in to watch his fights, Caraway's paychecks are still being cashed and at the end of the day he's still happy with the work he's putting in to get to the top of the division.  Would he like to be more popular and beloved by fans? Certainly.
Is it going to stop him from becoming the best bantamweight in the world? Certainly not.
Just don't expect Caraway to love being hated any time soon and don't expect him to start acting the part of the villain just because he hears more boos than cheers during his fights.
"I don't care if people hate me or love me as long as they're buying pay-per-views and they're buying tickets and the sport keeps growing.  Trying to embrace that or not embrace that, I think it would be really hard for me to try and embrace being the bad guy because I think it would come off as super fake because I'm not that type of guy," Caraway said.
"So I don't even know how to act like that.  I don't know how to act that part. I just go along with it and I don't really care what people say."
---
---