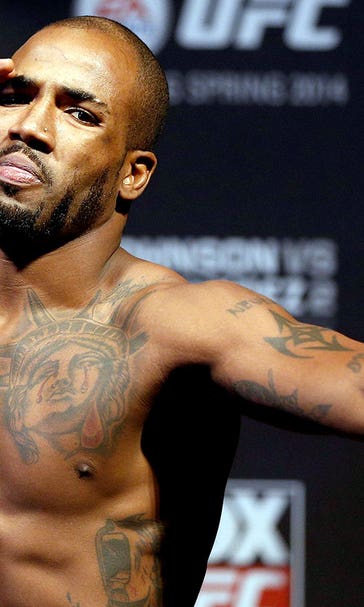 Bobby Green: Training with the Diaz brothers 'changed my life'
BY Damon Martin • November 19, 2014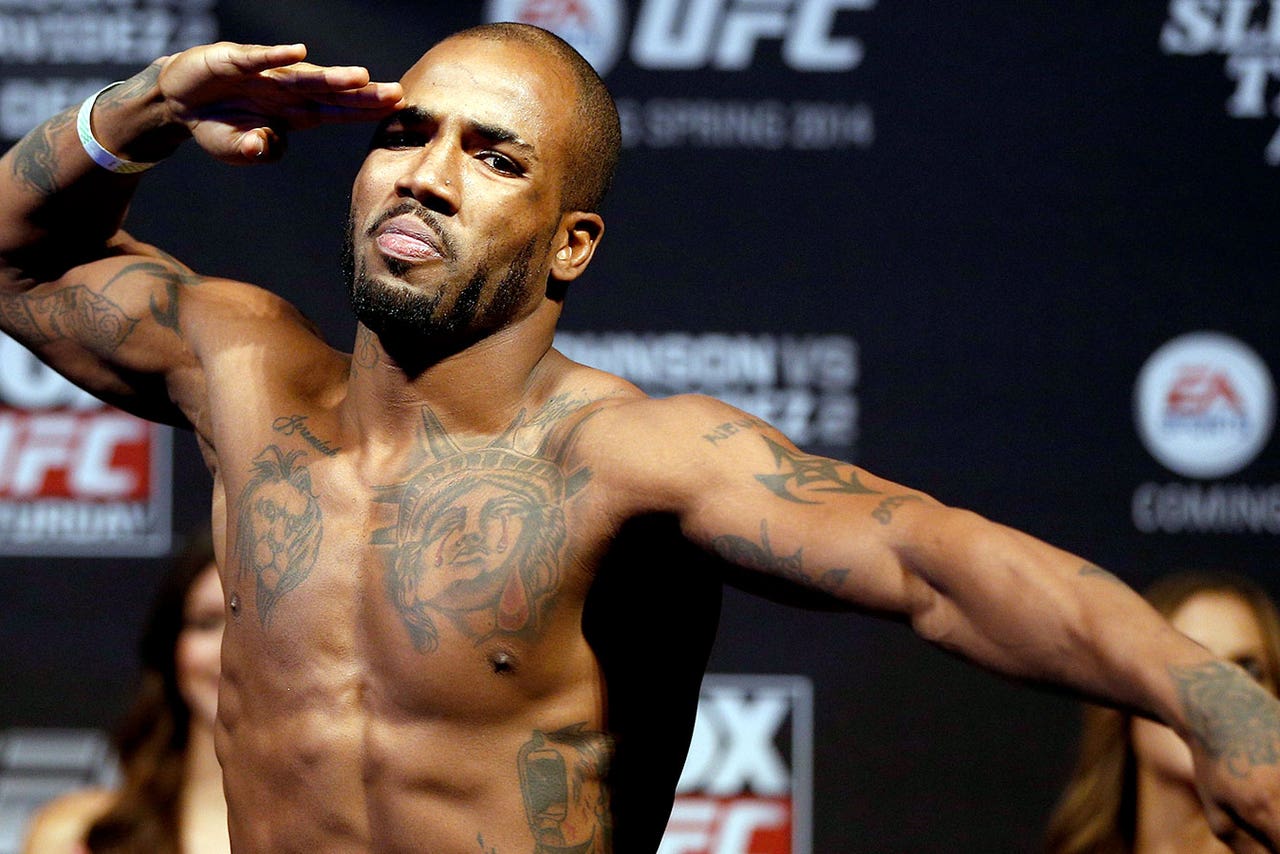 The last year of Bobby Green's life has been a huge series of professional highs and personal lows. 
The former Strikeforce fighter came to the UFC where he's remained undefeated including his latest win over Josh Thomson, which catapulted him into the top 10 rankings.  While this was all going on, Green was dealing with the loss of one brother and another getting shot as a result of violence in the area where they grew up.
It's impossible to grapple with the kind of turmoil Green has dealt with all while making a steady climb up the lightweight rankings, but that's exactly what he's been doing.  As he prepares for his next fight this weekend against Edson Barboza, Green has managed to find a new home where his professional and personal lives intercede with one another.
"I went to train with the Diaz brothers," Green revealed when speaking to FOX Sports.  "It was fun, it was a great experience. It changed my life."
Green teamed up with Nick and Nate Diaz as well as UFC lightweight contender Gilbert Melendez and former UFC title challenger Jake Shields.  The results have not only put him on the right path to get a victory this weekend, but he believes it helped him feel a sense of family around again.
"It's not many times you get to be around the guys you looked up to in fighting and get to experience how they train and how they do things.  It was a very enlightening thing just to get to experience that," Green said.
"It was amazing. I got to stay at Nate's house the whole time. He really treated me like a little brother. I'm just very appreciative. I don't have words for it."
Many fighters don't like to welcome in teammates who could eventually be potential opponents down the road in the same weight class.  It often times creates tension and a bad vibe around a team when two fighters are both gunning for the same top spot. 
Rashad Evans originally left his team at Greg Jackson's in New Mexico during a conflict when Jon Jones was added to the gym.  Both fighters were gunning for the light heavyweight title and it ultimately led to Evans leaving the gym all together.
Green promises that's not going to happen with his new team.  Actually team might not even be the correct word for it.  The better terminology when it comes to the Diaz brothers along with Melendez and Shields is family.
 "There was concern. They're very secluded and they're very picky who comes to their camps," Green stated.  "We just made a pact that we won't fight each other.  Me and Gilbert (Melendez) or Nate (Diaz) and that's what it is."
As it stands, Green is currently on a collision course with the top five fighters in the division, which is where Diaz might find himself as well with a win over Rafael Dos Anjos in December, not to mention Melendez going for the UFC lightweight title at UFC 181.
Green promises none of that matters to him.
He's not here to win gold belts and claim No. 1 status.  Green will have no problem playing gatekeeper to Melendez and Diaz if that's what he needs to do.
"It's the same road for me.  It means Nate would probably fall in second and I'll probably fall into third. I'm not here to impress anybody.  I'm not here for the belt. I'm here to feed my family and that's it," Green said.
"At the end of the day, what is my purpose? My purpose is to make money for my family. My purpose is to honor God and thank him for these talents that he's given me and that's it.  If it doesn't fall into those two categories then I don't have any concern.  It really doesn't bother me."
It might sound like a strange philosophy for a fighter who is now so close to the top of the division where title shots are usually the main topic of discussion.  Green would rather praise the fact that he finally found people to surround himself with that have his best interests at heart and that's worth more than gold.
"Everyone chooses side and the Diaz's chose me. I finally found somebody who's willing to buddy up with me.  Before this all these other fighters they don't know who I am, they don't care who I am so no one's given the time to work with me.  (The Diaz brothers) have been more than welcoming," Green said.
"They get portrayed in the media as these big, bad guys and it does get to that point where we're in the business of fighting.  You sign that dotted line, you are my enemy and I'm going to do what I need to do to take you out.  This is the business of fighting. We're not playing basketball so I understand where the (Diaz brothers) are coming from."
---
---