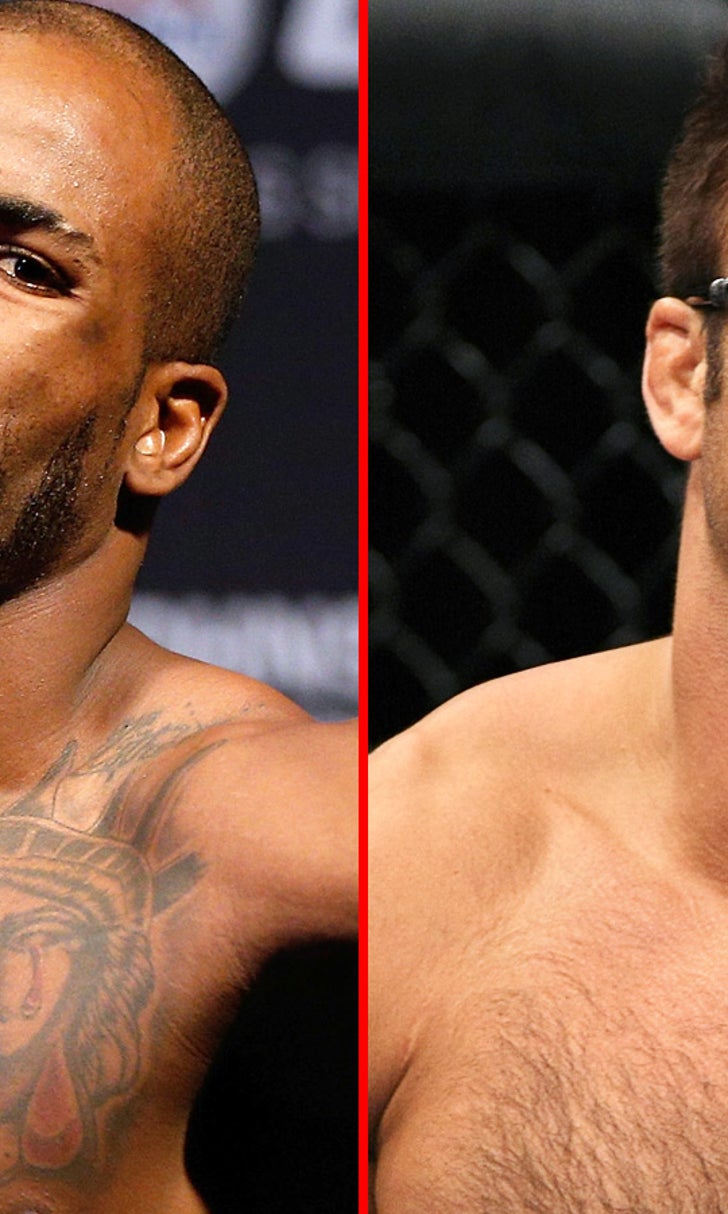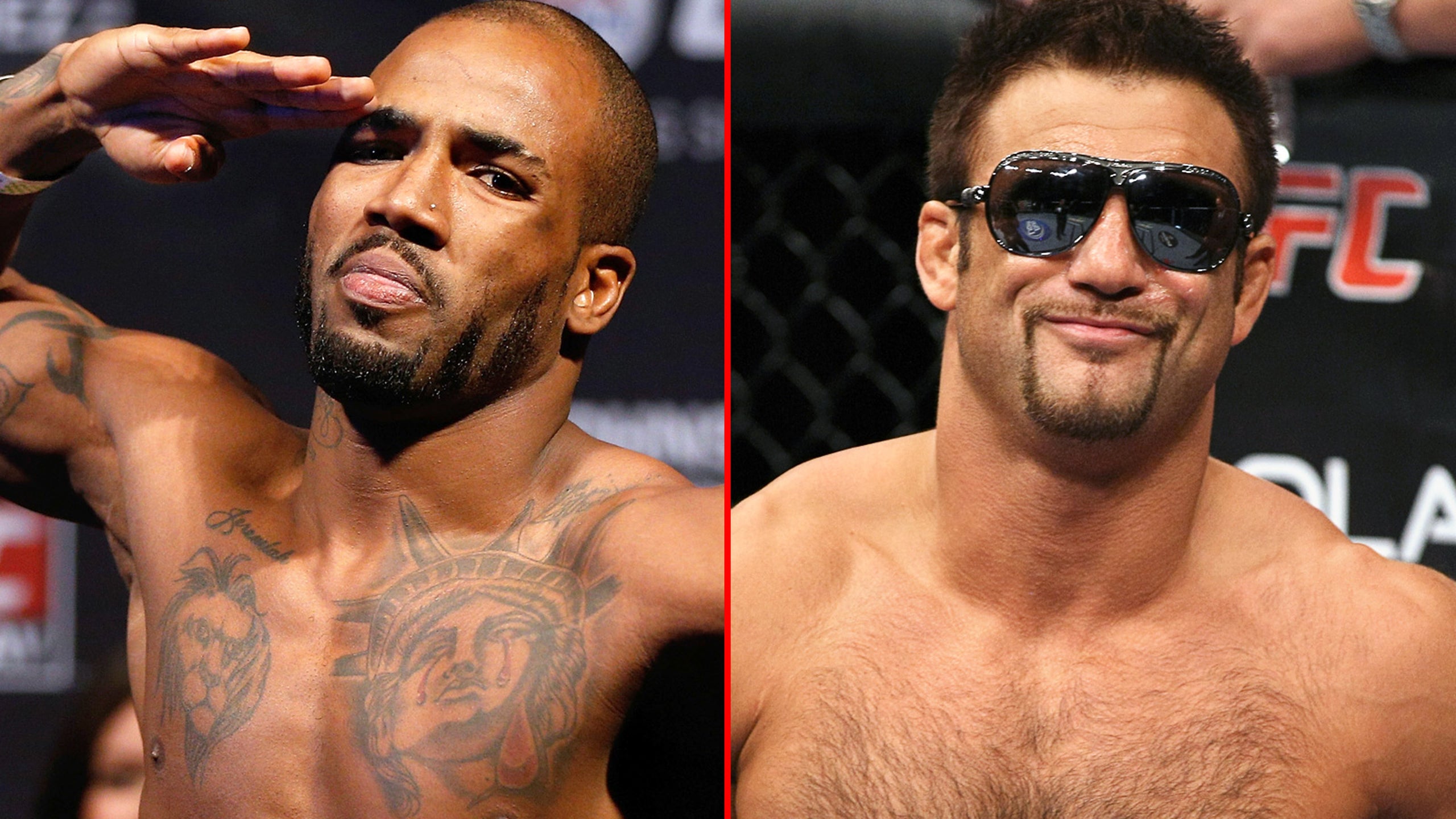 Bobby Green and Phil Baroni explain altercation that almost led to a fight
BY Damon Martin • February 24, 2014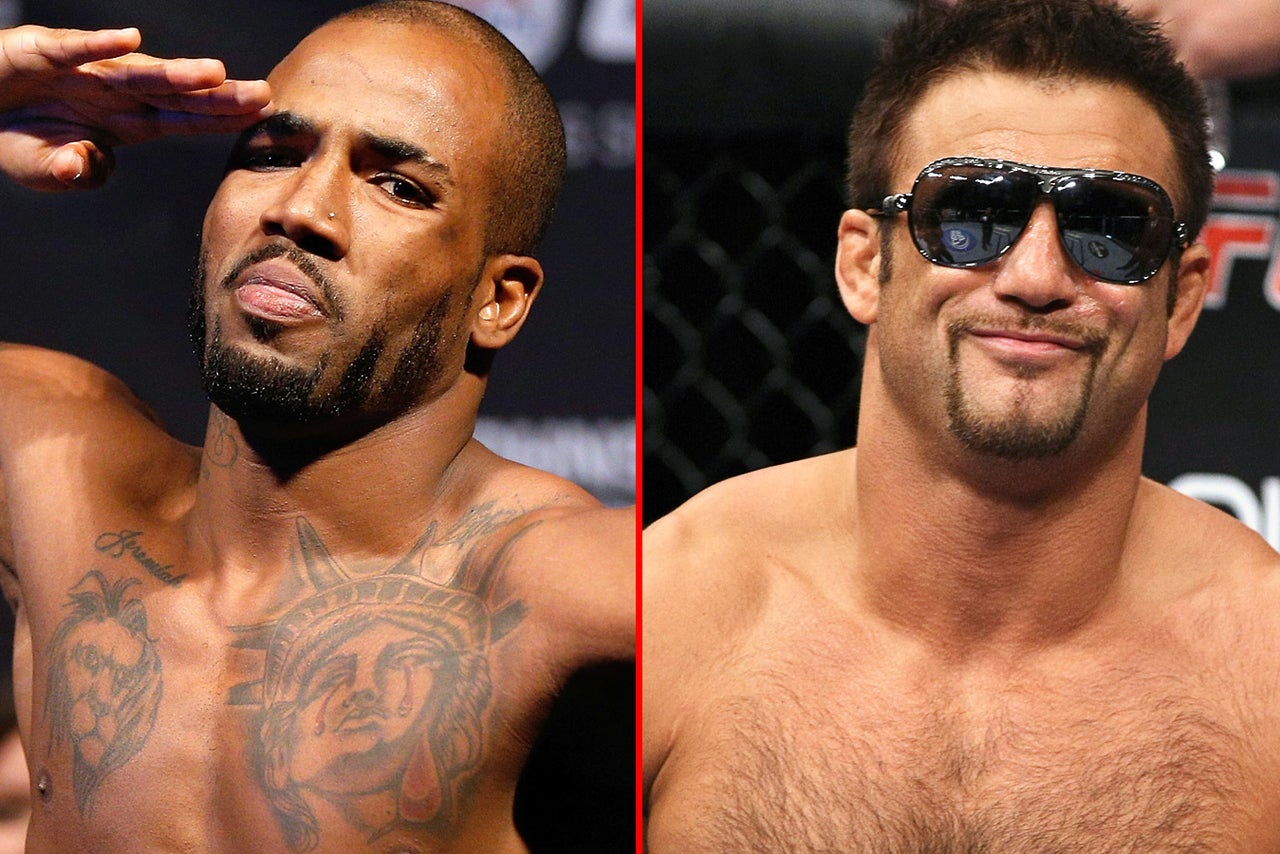 An altercation in the UFC 170 crowd almost led to a fight between lightweight competitor Bobby Green and former UFC fighter Phil Baroni during Saturday night's action in Las Vegas.
Green was seated a row in front of Baroni when the incident took place, and minutes after it happened, other fighters took to Twitter to talk about what happened.  Then later in the night after the fights had ended, both Green and Baroni exploded at one another online after almost coming to blows while in the crowd.
Green explains that the whole incident occurred after some girls that were with Baroni at the fights started to talk to him and in the midst of joking around, words were misheard and the "New York Bad Ass' quickly jumped up and got aggressive with the UFC lightweight.
"There were some girls that were kind of like with him, kind of like poking around, just making fun of me, just having fun.  They were like we're just playing, we're just joking around, and one of the guys (with them) said they were being racist and I was like 'it's cool, I hope so'.  I made the mistake of saying 'I hope so', so Phil automatically assumed that I was saying it like in an aggressive manner.  No one's speaking to Phil first of all, but he said it with an aggressive manner like I said it as if 'I hope so you better be joking' and I was saying it like 'I hope we're joking' just having fun.  I wasn't trying to be aggressive," Green explained when speaking to FOX Sports on Sunday.
"He said 'what did you say?' like he was trying to pull my card and I wasn't talking to Phil at all.  I repeated myself and I didn't stutter at all, I said I hope we're joking.  He started getting loud and obnoxious, I guess he had a couple drinks in him, getting into this whole mode.  I'm trying to calm the situation down because I see it's becoming a scene and I'm trying to not make a scene."
Moments later, Baroni was inviting Green to step outside to settle their differences in the street or inside a casino bathroom where the event was taking place at Mandalay Bay in Las Vegas.  Green explains that Baroni was definitely ready to rumble right then and there, but in the midst of the UFC fights, an organization he represents, he chose not to engage in a street fight during an event.
"He's getting loud and yelling and stuff.  He doesn't know who I am, and I said 'Phil if you really feel like this we can take this outside, there's no need to fight right here' and he said 'well I fight for a living, I do this as a job' and that automatically let me know that he had no idea that I was a fighter, too," Green said.
"At that point, he's like let's go, he hops up and he's ready to go outside and he's going to handle me.  All this time, he jumps up, he's got everybody looking and I don't really want to create a scene, I'm trying to have a good time and I don't want to place dirt on my name or anyone else's name, or anyone else having a good time.  So I'm like I'm going to sit here and be cool and calm the situation down, but finally I decided to get up and then my friend stopped me.  I was going to go outside and they basically stopped us from going.  Once my friend stopped me, it was getting out of control, people were looking at me and I sat myself down trying not to make a scene."
Green explains that shortly after the shouting match occurred, security arrived and asked if anyone needed to be escorted out or if there was a problem happening in the section.   The situation was defused by that point, but Green pointed out that the only problem was Baroni having a few too many cocktails and deciding to start trouble.  That's when Green claims Baroni erupted.
"Then he starts popping off 'you're a snitch and a b--ch' and that's when it got really heated.  I think it really escalated when I saw what his words were back to everything," Green said.
Baroni's break down of how it all happened varies from Green's account, but only in the manner of what actually started the fight in the first place. The former UFC competitor was there with a group of friends that included the girlfriend of former Strikeforce champion "King" Mo Lawal and that was the girl who was engaging with Green at the time of the incident. 
Baroni interjected after seeing Green turn around from his seat repeatedly to talk to the girl, and so he gave a stern warning that he should keep to himself and leave the lady alone.
"He was trying to talk to King Mo's wife, and I said don't talk to her dude, that's my friend's girl.  He said 'he ain't here now' and I said that's my friend and he said 'shut up you washed up old white boy'," Baroni told FOX Sports.  "I said I'm washed up?  Well get up and let's go upstairs and square this up in the bathroom and I got up there and he just sat there like a b--ch."
Baroni admits at the time he had no idea that Green was a fighter or that he was currently competing in the UFC.  He just saw him talking to Lawal's girlfriend and that was enough for him to go on the defensive at first before offering to fight Green in the street.
The next morning when Baroni awoke and saw the commotion on Twitter, he realized Green was a UFC fighter, but believes ultimately the 155-pound competitor is mostly angry at himself for not throwing down when he had the opportunity. 
"I have no idea who he is.  He was trying to hit on my friend and I said stop talking to her.  I said come upstairs and he didn't come and when I came back down I said you're a b--€"ch.  I wanted to go up there and settle it and he wouldn't turn around anymore, he just watched the fights," Baroni stated.
"He got brave on Twitter on the next day.  He got tough on Twitter the next day, he had his chance I was right there.  I don't know why he's tweeting it.  I don't fight on the internet.  If he wants to fight, I'll f--k him up.  I was going to f--k him up right there. I said shut the f--€"k up and turn around to watch the fights and that's what he did.  I said don't talk to her anymore, shut the f--k up, that's King Mo's girl and that's what he did after he backed down and didn't want to go fight."
Green's account of the situation differs, but he's happy to settle the score with Baroni now that they aren't standing in the middle of the crowd at a UFC event.
"I'm like I'm not talking to these girls, they're talking to me.  I think he started getting kind of jealous and he had the opportunity to lash out at me," Green explained.
"He's a has been, a was been, he's a nobody, he's a never was to anybody.  What has he done in this sport besides sitting behind his body and just trying to look tough with his sunglasses on.  Go out there for two freaking minutes and then get punched for the rest of the time.  He's a quick pumper is what I like to call them, one or two minutes and they're done. Let's make this fight happen, I would love to fight Phil. I've got Jim Miller on the plate at this time, so let me do what I need to do and focus on Jim Miller, but I would love to fight him at a catchweight of his choosing.  So if I get the opportunity to make that fight happen, it's on."
This is one area where Baroni will agree with Green - he's happy to fight him now or later or any time the UFC lightweight wants to step up and make a deal. 
"If he is brave now we can settle it.  Professionally or on the street," Baroni said. "He didn't want to settle it on the street yesterday so if he wants to talk big and do something now I'm very easy to find.  That's my take on it and I still don't know who he is, nobody does.  I'll fight anyone, fighting is no big deal to me.  It is to him.  Must be eating him (that) he punked out last night."
Green, who has worked on anti-bullying campaigns in the past and actually appeared as a professional fighter in the MTV series 'Bully Beatdown', believes that Baroni was doing nothing more than trying to intimidate somebody at a UFC fight.  If that's the case, Green is more than happy to stand up to him again in the Octagon.
"I'd love to whoop his butt," Green said. "We bully bullies."
---
---