Ultimate Fighting Championship
Ultimate Fighting Championship
Bisping ready for dirty fight
Published
Jan. 16, 2013 12:00 a.m. ET

Michael Bisping explains, in about the only way the brash Brit can, why he's not looking past Saturday's opponent atop the UFC on FX 7 card, Vitor Belfort.

"You have to remain focused or he'll punch you in the back of the head," Bisping told FOXSports.com. "He fights dirty."
A victory by Bisping assures him a shot at middleweight champ Anderson Silva, an opportunity that has eluded Bisping in the UFC. It doesn't seem to faze Bisping that he'll have to conquer Belfort in his native Brazil.

"I'm looking forward to that," Bisping said. "We're right there in his backyard. He'll have no excuses about the judging. He can't blame the food or the travel or anything like that. I'm going into his territory."

Maybe not geographically, but competitively this is well-traveled ground for Bisping. He's been seemingly a fight away from being declared the No. 1 contender for much of a UFC career that began in 2006.

Bisping, 33, was most recently primed for a breakthrough last January, but he lost a unanimous decision to Chael Sonnen. The defeat was Bisping's only setback over his last six fights. While it was a tough loss, Bisping knows he can't dwell on the past.
"After that fight, I sat on the couch and drank a cold one," Bisping said. "I wanted to be impartial and honest. I watched it. I thought I won. I had another beer and watched it again. I won that time, too. But that's old news. I can't be making any mistakes against Belfort. He is a dirty fighter."

Belfort doesn't seem to be amused by Bisping's rants.

"I don't pay attention to what anybody says," Belfort said. "Nothing can affect my brain. If you pay attention to what other people say, it's going to change what I'm doing. He may get attention from what he says about me. It doesn't matter to me.

"What do I think about him? I think he should just go in there and fight. That's it."
Belfort and Bisping enter UFC on FX in very different positions.
Bisping bounced back from his loss to Sonnen with a win over Brian Stann at UFC 152 in September.
Belfort's last fight also came at UFC 152 as he stepped up a division in place of an injured Lyoto Machida. Belfort was submitted by light heavyweight champ Jon Jones in the fourth round.

Unlike Bisping, UFC president Dana White said that Belfort — who lasted less than a round against Silva two years ago — will not get a chance at the middleweight title.

"I don't think about it," Belfort said. "Thinking something doesn't give you the right to have it. He's the boss. You just have to follow the rules. I'm a hungry fighter. I'm going to go in there to win."

Two of the top middleweight fighters — Tim Boetsch and Alan Belcher — stumbled last month at UFC 155. For Bisping, it was a reminder of just how fleeting the opportunities — like his on Saturday — can be.

"I don't want to fall on the last hurdle," Bisping said. "There's tremendous pressure to perform. I'm a sadistic bastard. I'm pushing myself more and more. I'm working harder and harder. I snap at my coaches and training partners. I want the best out of myself because I'm so close. The stakes are higher."
 
---
---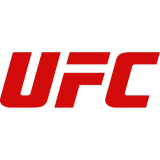 Get more from Ultimate Fighting Championship
Follow your favorites to get information about games, news and more
---