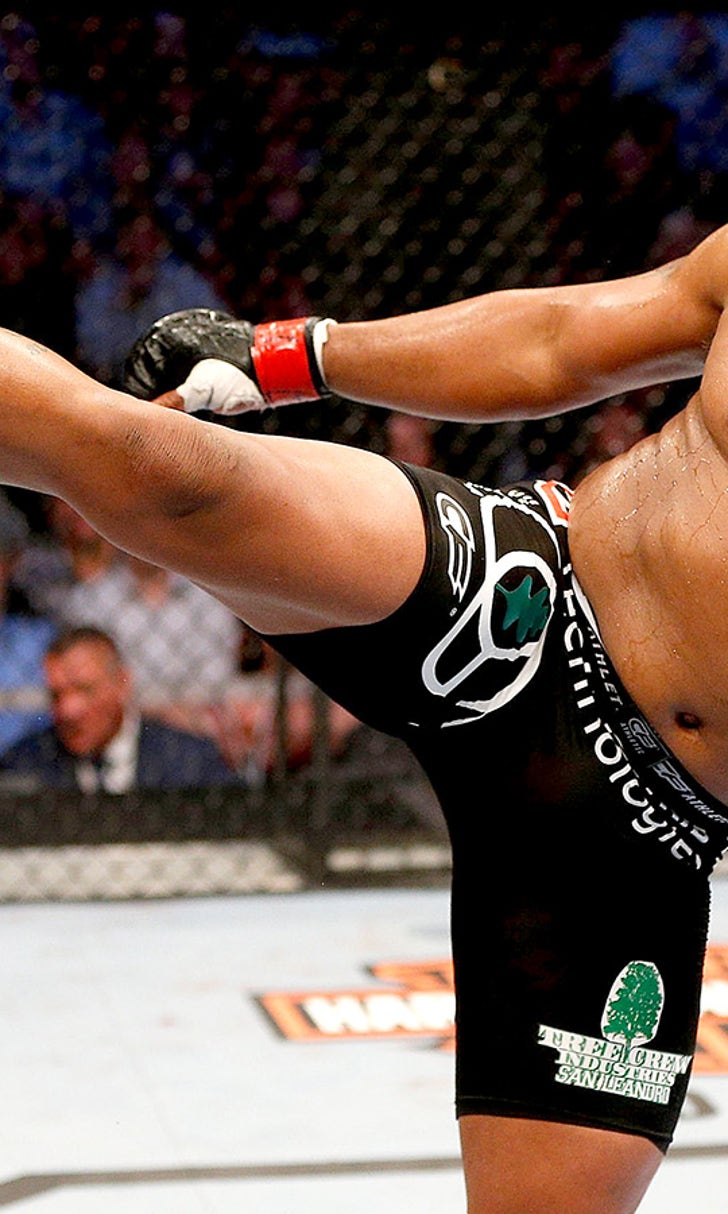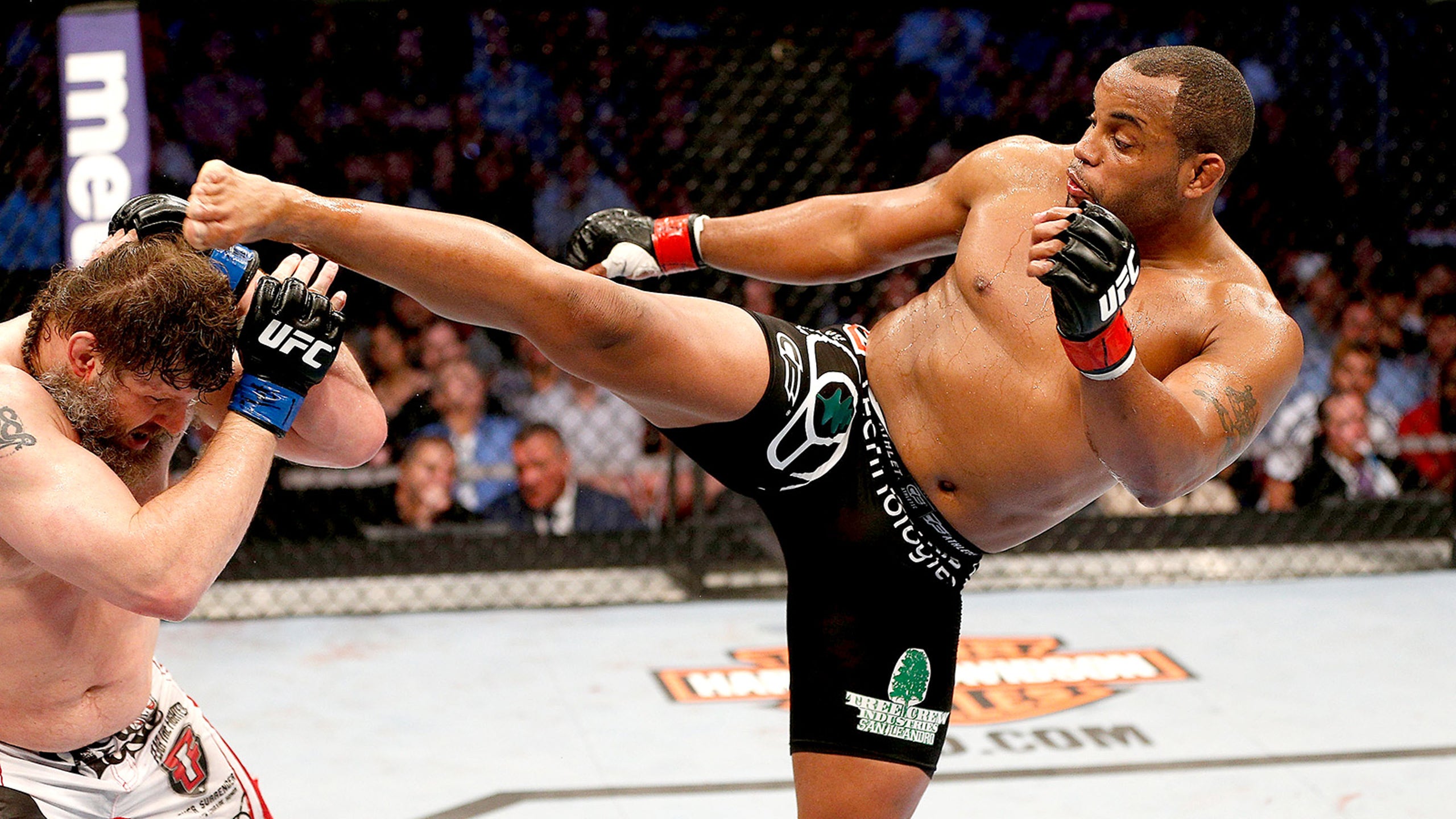 Best Rookie of 2013: Daniel Cormier
BY Damon Martin • December 19, 2013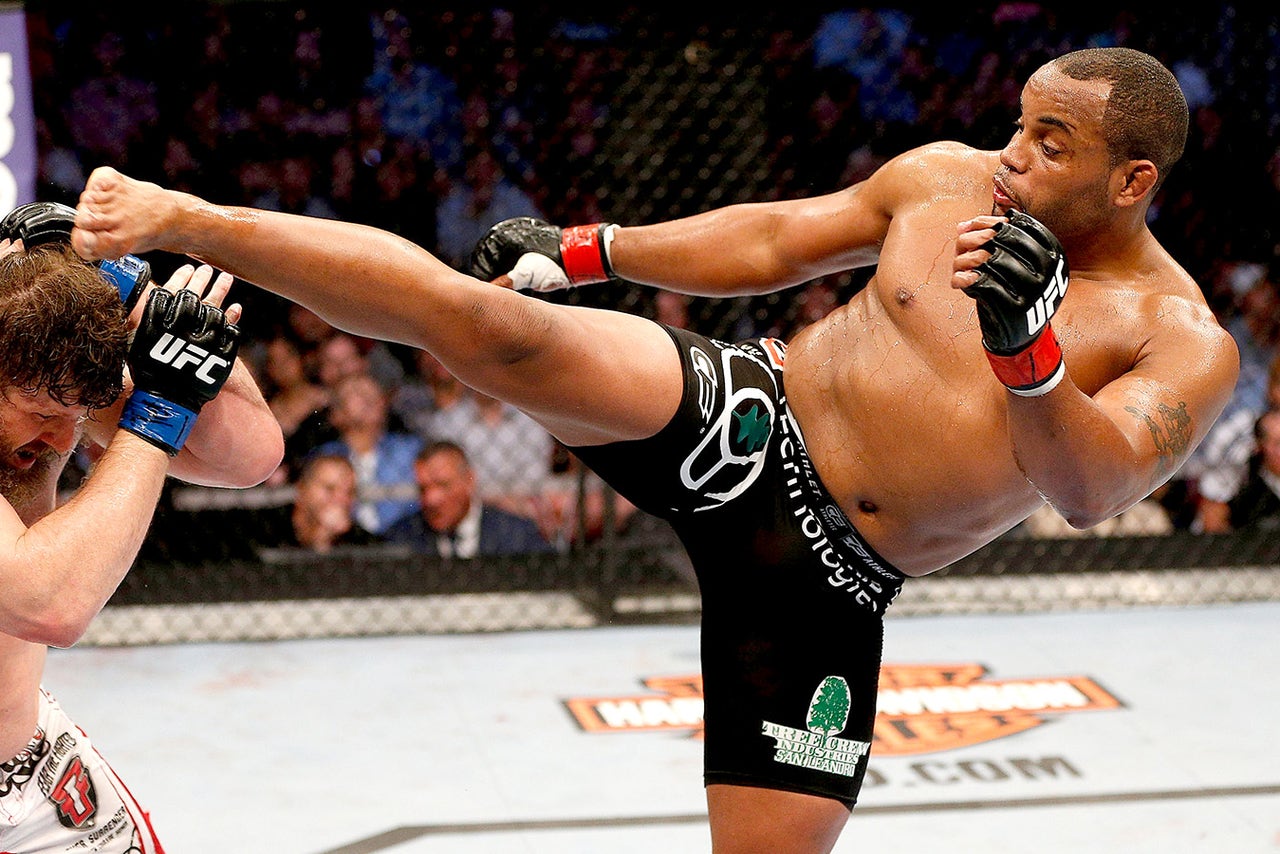 In a year filled with top notch newcomers after Strikeforce folded and many of its fighters became UFC stalwarts, there were plenty of rookies to choose from for the best of 2013.  Beyond the Strikeforce transfers there were also a few key additions from outside the fold with fighters vying to make waves in the UFC via The Ultimate Fighter, free agency and just up and comers looking to call the Octagon home.
At the top of the list for 2013 when narrowing down the top newcomer one name seems to stand above the rest when factoring in impact in a division, popularity and the biggest wins.  Former Strikeforce heavyweight Grand Prix champion Daniel Cormier came into the UFC and was immediately tagged as one of the top fighters in the world, but he still had a lot to prove when he made his debut in April of this year.
Cormier was matched up with former UFC heavyweight champion Frank Mir and over the course of three rounds, he exuded his dominance to take home a unanimous decision victory.  He did the same thing battering Roy Nelson on the feet for 15 minutes at UFC 166, which is no easy task considering the knockout power 'Big Country' possesses in his hands. Cormier will start fresh in 2014 as a light heavyweight as he takes on Rashad Evans in the main event of UFC 170, but it's hard to ignore the impact he made this year.
"2013 was great. Picking up two top ten wins, giving me four in my career.  Some guys don't accomplish that their whole entire careers.  So that's huge for me," Cormier told FOX Sports this week.  "Just getting into the UFC was big.  I was able to fight on the biggest stage in two co-main events. I was able to establish myself as one of the best fighters in the world in the general public's eyes because some of them didn't watch Strikeforce.  I was able to start a second career with all the analyst stuff. 2013 was a huge year for me."
Cormier would probably be fighting for the UFC heavyweight title right now if not for his teammate Cain Velasquez holding the belt, but when you come in and work your way to being ranked as the No. 2 fighter in the world in a weight class, it's hard to deny rookie of the year status.
Honorable Mentions:
Ronaldo 'Jacare' Souza -€" Another Strikeforce transfer who made quite an impression in 2013.  When he came to the UFC he wasn't the middleweight champion from Strikeforce, but he certainly acted as if he was with two blistering performances to introduce himself to UFC fans.  Souza made short work of veteran middleweight Chris Camozzi before snuffing out former title contender Yushin Okami in the first round of their fight back in September.  With one of the best ground games in the sport, Jacare's rapidly improving stand up and knockout power make him one of the most dangerous middleweights in the world and he proved that in a big way in 2013.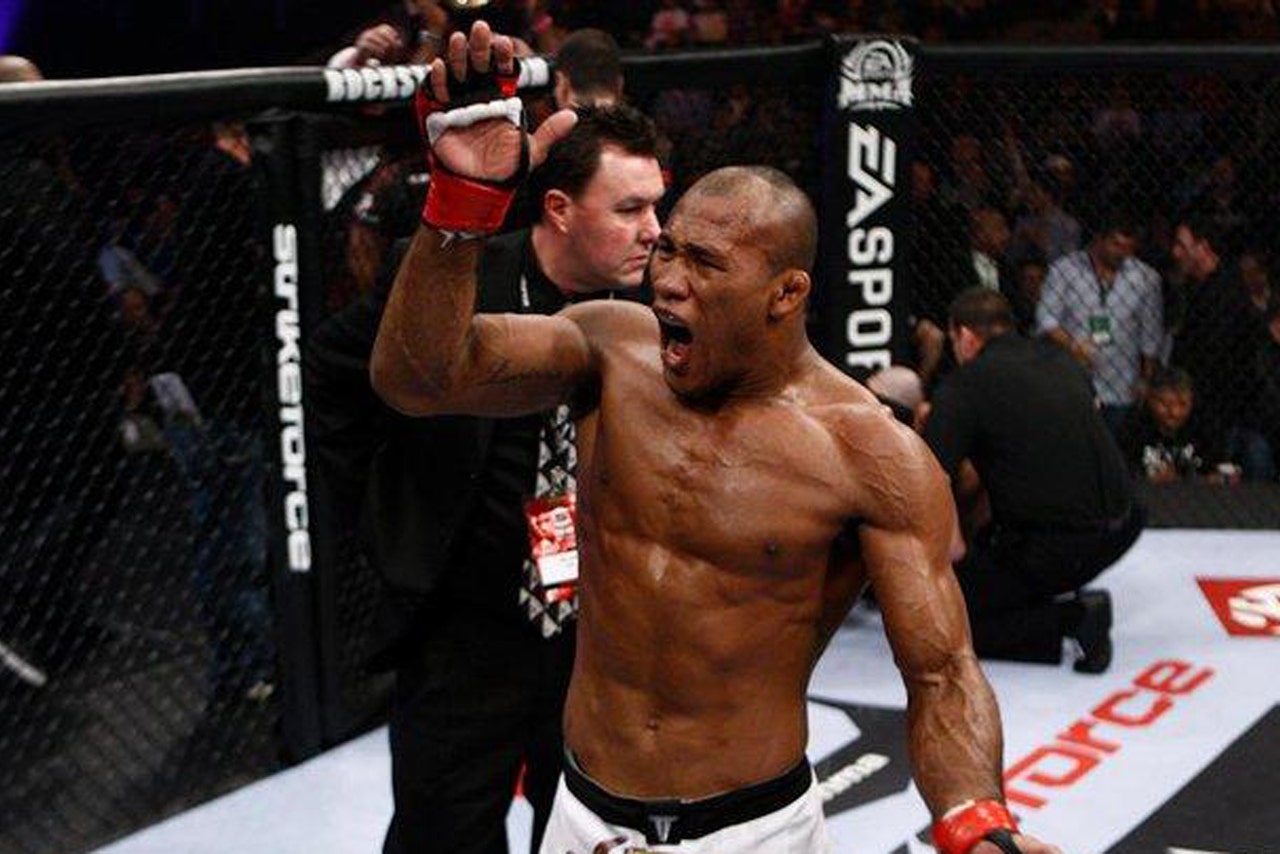 Ronda Rousey -€" In many ways, Ronda Rousey should be the only choice for rookie of the year, but she did end up taking off a big chunk of 2013 while filming The Ultimate Fighter and various movie obligations including The Expendables 3 and Fast and Furious 7.  Her one win over Liz Carmouche kicked off an incredible year for the women in the UFC with Rousey becoming one of the biggest stars over the course of the year.  She will have a chance to solidify her standing at UFC 168 when she returns against Miesha Tate in a rematch of one of the nastiest rivalries in recent UFC history.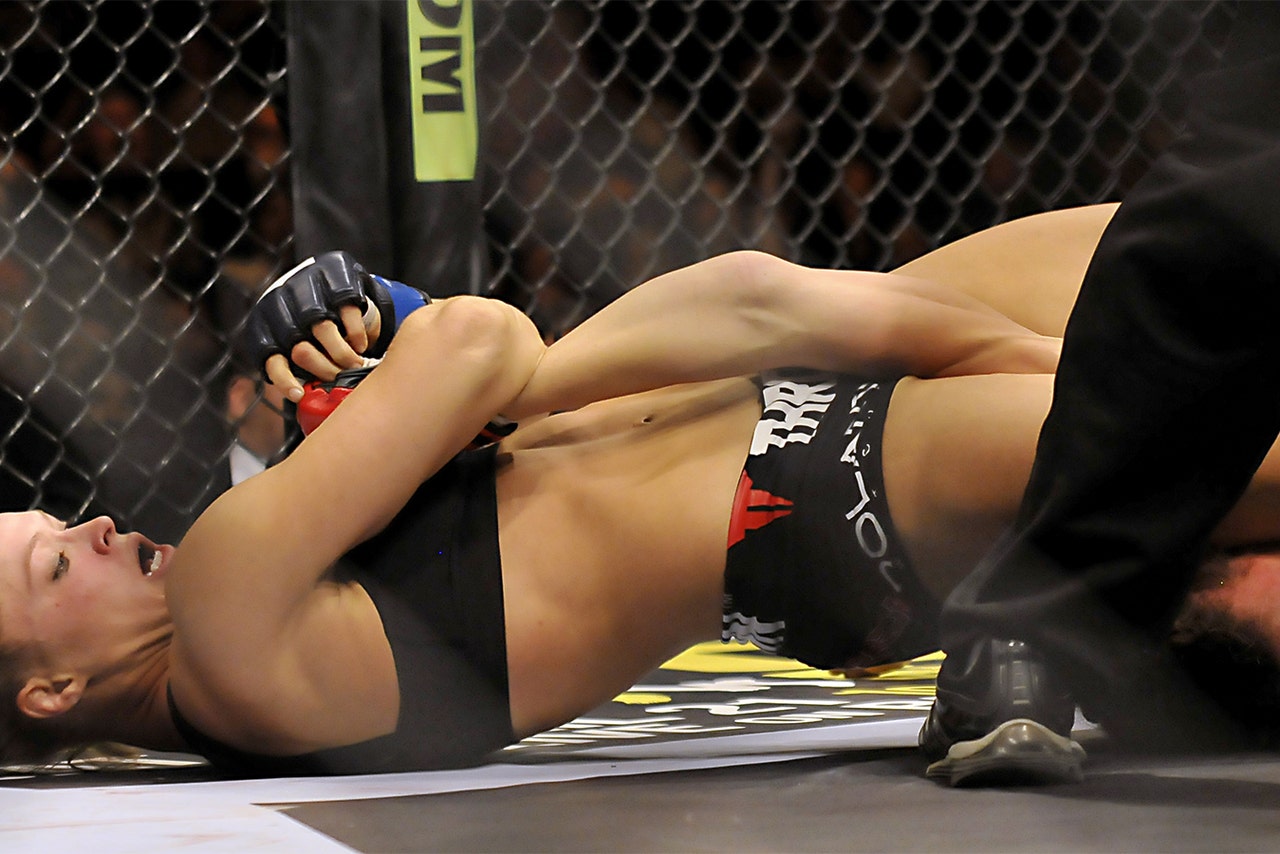 Conor McGregor -€" The hype machine around this young man from Ireland hit new heights in 2013 as he made his debut in April and made short work of Ultimate Fighter alum Marcus Brimage.  McGregor also defeated Max Holloway in his second fight before a knee injury sidelined him for the rest of the year. Where McGregor may succeed above everybody else in the rookie of the year standings is his ability to self-promote even when he's not fighting.  From strip club rendezvous with NFL Hall of Famers to Twitter battles against Diego Sanchez, McGregor has quickly become one of the most polarizing fighters in the UFC and he also just happens to be a supremely talented competitor as well.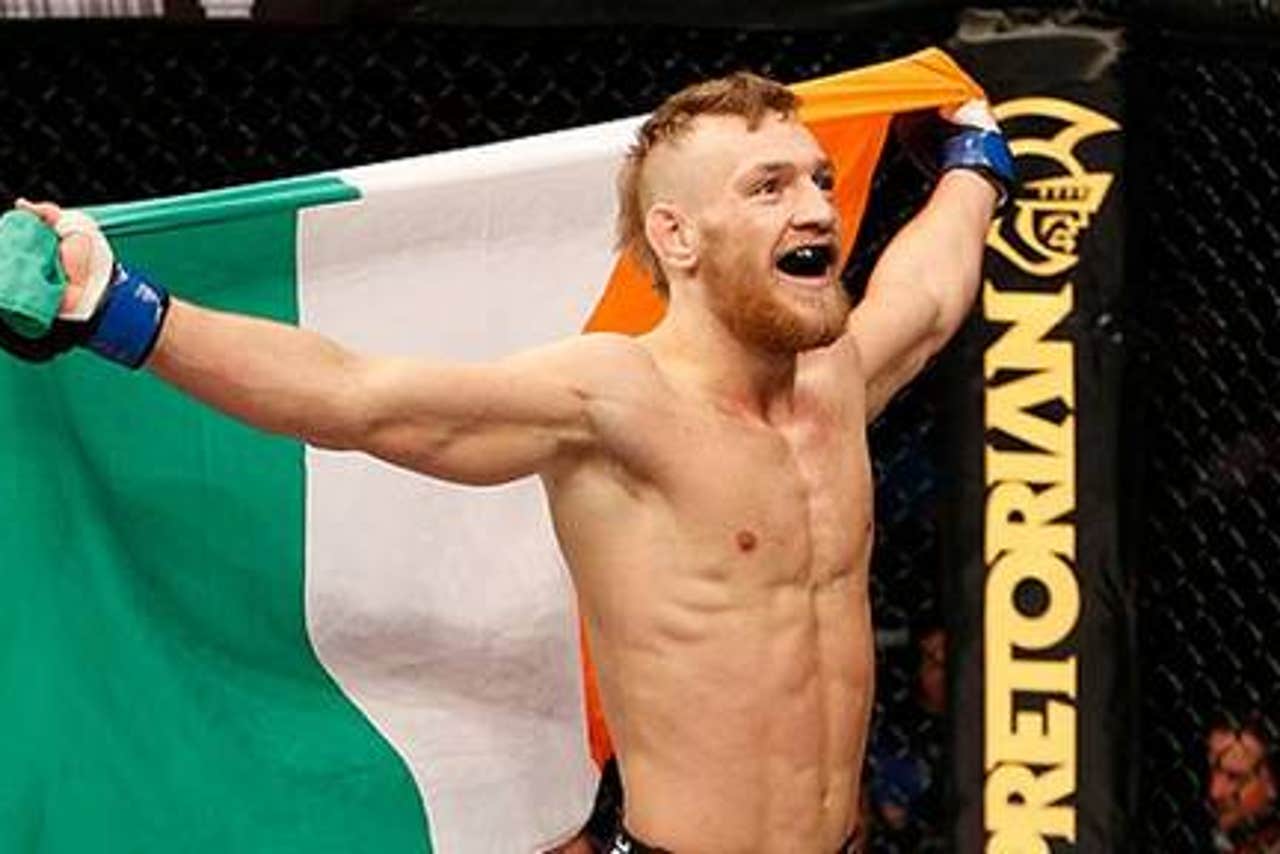 Brandon Thatch -€" Another newcomer that came bursting on the scene in 2013 is welterweight Brandon Thatch, who managed to dispatch of two UFC veterans this year (Justin Edwards and Paulo Thiago) while quickly becoming one of the best prospects at 170 pounds. The sky is the limit for this Colorado native and his 2014 could get even better if his performances stay in line with what he's done so far.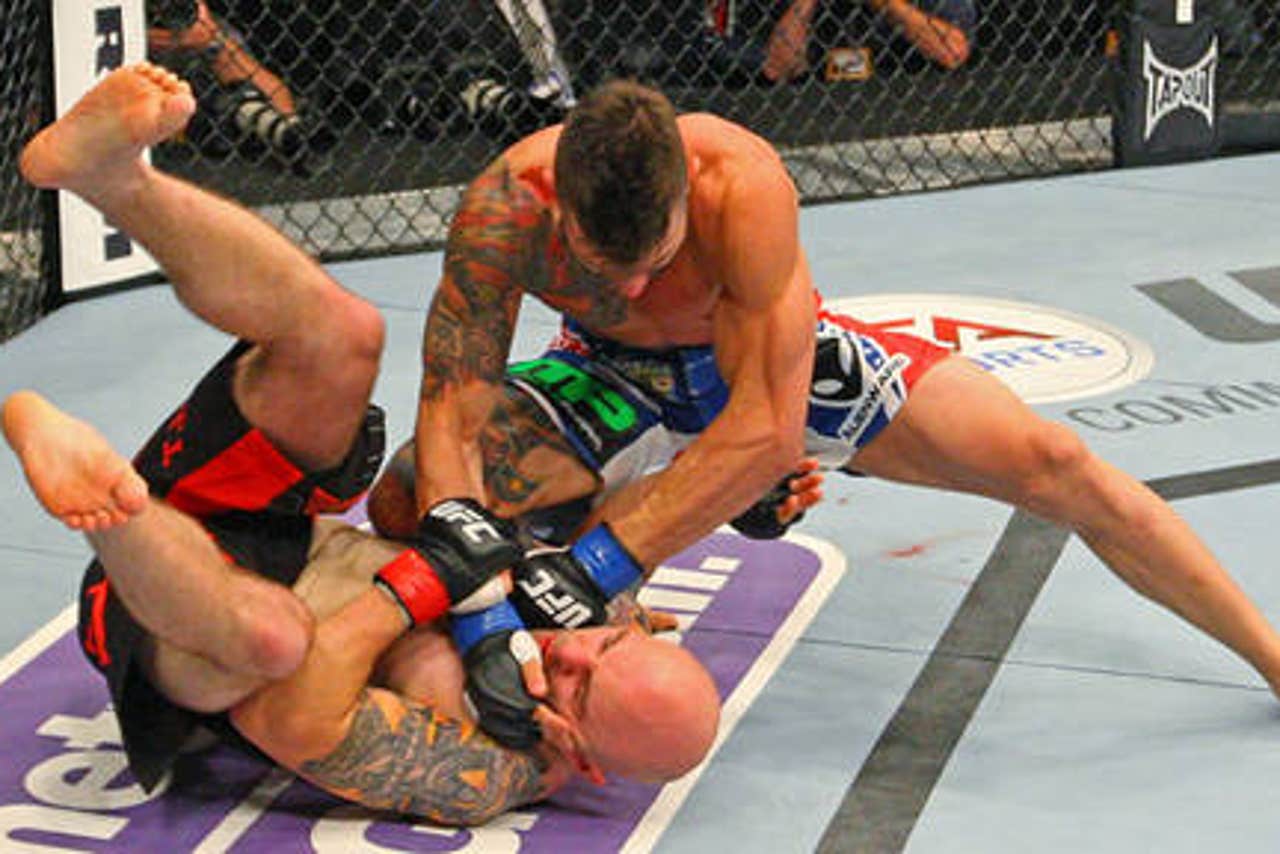 ---
---