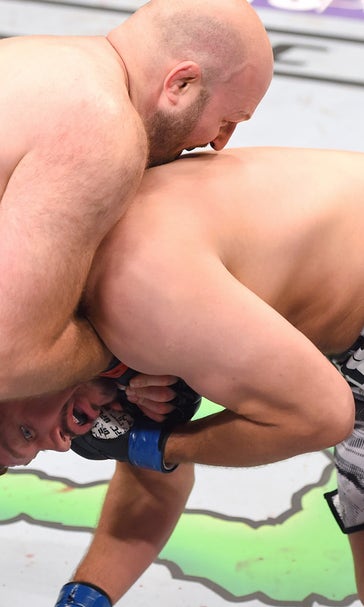 Ben Rothwell: My submissions are like cheat codes — no one knows what I'm doing
BY Elias Cepeda • February 1, 2016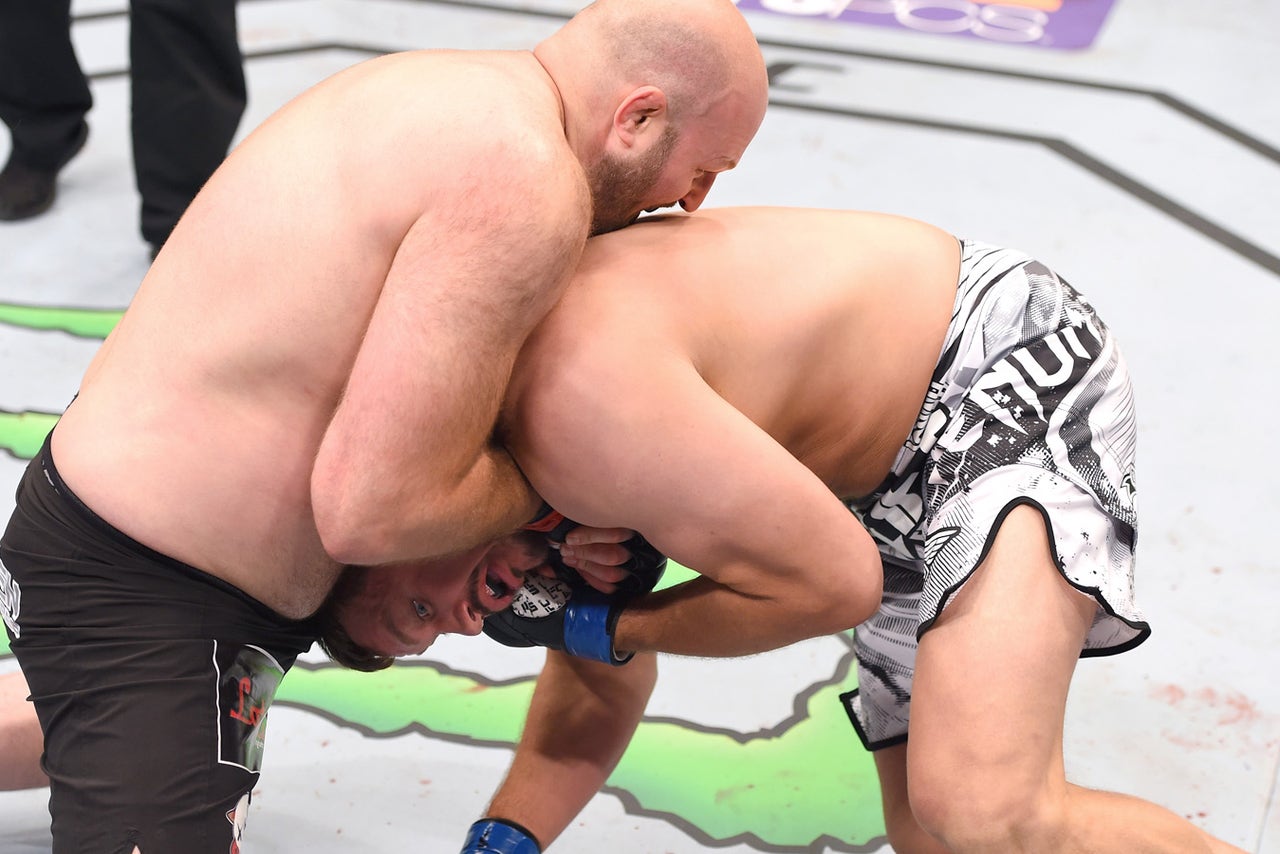 Ben Rothwell was always a hard-hitting, tough, and durable scrapper. In recent fights, however, the near 17-year veteran is showing a new slick side to his skills.
Under the tutelage of Rickson Gracie Brazilian jiu-jitsu black belt Luiz Claudio, Rothwell is suddenly lethal with front chokes. This past summer, he finished Matt Mitrione with one.
On Saturday, Rothwell became the first man to force former heavyweight champion Josh Barnett to tap out with a submission hold, when he latched onto what he calls a "Go-Go" choke. The fight was close and competitive, up to when Barnett — one of the best heavyweight submission fighters of all time — pressed Rothwell against the cage, looking for a takedown.
Big Ben latched onto the front headlock and secured a secret grip that ultimately allowed him to turn the tide and win the fight. Rothwell is keeping the details of his holds under wraps, for now, since he feels like they are making all the difference between winning and losing.
"I'm not going to show the technique, but it's obviously the hand-grip," he said.
Rothwell, continued, what he did to Barnett was not anything you may have seen before by another name. "I hear people say things like, '10-fingers,' 'squeezal-diesel,' different variations of guillotine," he said. "It's none of those, if you watch what they do with their hands. Luiz and I shake our heads. It's something very unique.
"I'm very proud to be representing with Luiz because Rickson Gracie is a renowned black belt [and he] made Luiz a black belt. When Rickson Gracie asks Luis, 'Show me this go-go,' that's something special. To watch Luiz become a master, to create his own things that are so effective, I feel like my submission skills are like a cheat code out there, right now. Guys don't know what I'm doing."
As dangerous as he has been while latching onto necks of opponents when they attempt to take him down, Rothwell says that his submission game is much deeper than guillotine chokes. "You think it's going to stop with the choke? If the guy does get his takedown, it's not going to end there," he promised.
"I have an array of deadly skills off of my back, on top. Wherever the fight goes, I'm ready to end the fight. I mean that. I know a lot of people say it, but I'm proving it. Wherever the fight goes, I'm gonna end it."
---
---