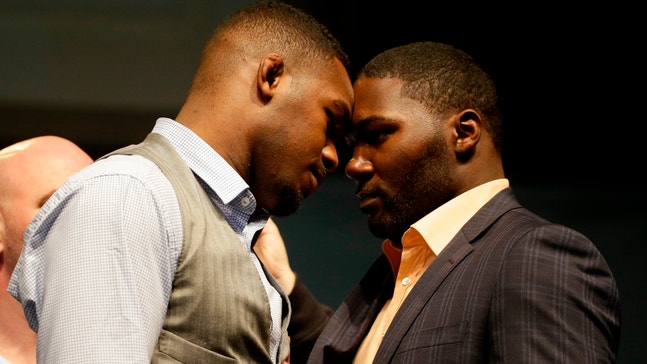 Anthony Johnson addresses a potential showdown with Jon Jones
Published
Nov. 15, 2016 2:14 p.m. ET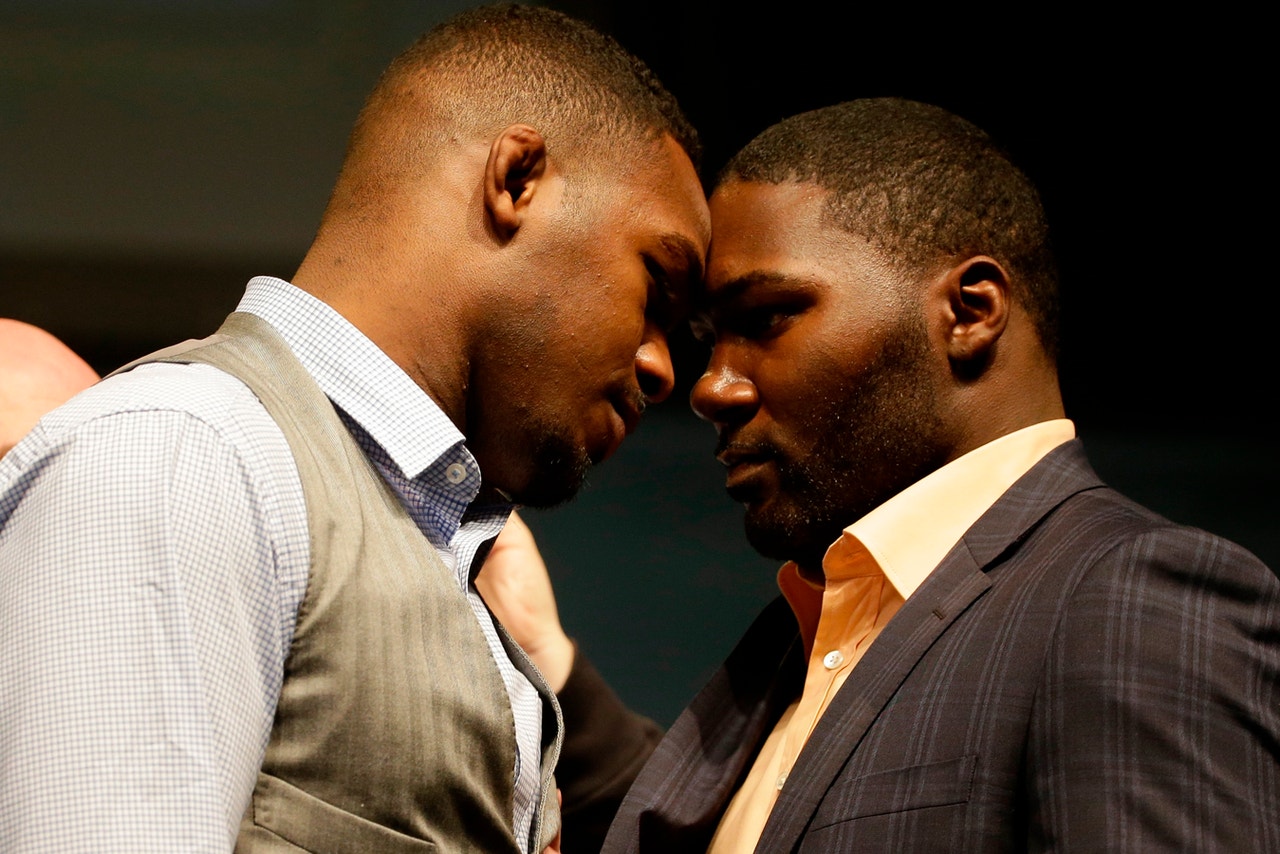 When Anthony Johnson left the airport bound for Las Vegas to attend UFC 200, he thought the same thing everybody else did going into the event.
That he would eventually face the winner of the main event fight between Jon Jones and Daniel Cormier.
Johnson had dusted two top contenders since falling to Cormier last May including a vicious first round stoppage over surging top five fighter Ryan Bader and it appeared that a title fight was within his grasp with one more win.
Needless to say, Johnson was taken back when he started getting messages mid-flight that Jones had tested positive for a banned substance and was being pulled from the UFC 200 main event against Cormier.
"Honestly, I was flying to Vegas whenever it happened. I got a group on What's App with me and my friends and we were communicating with each other and had WIFI on the plane and all of a sudden my phone started getting all these notifications from Twitter and Facebook and Instagram and all this other stuff. I'm like what the hell is going on?" Johnson relayed when speaking to FOX Sports.
"First thing I saw was 'Jon Jones pulled from UFC 200 for anti-doping violation'.
Jones has been through a very tumultuous run in his career over the past two years including an arrest and conviction for a hit-and-run accident that forced him out of his previously scheduled fight with Johnson last May.
Jones finally returned to action in April where he picked up a win over Ovince Saint-Preux, but then got popped for failing a drug test in the lead up to his bout with Cormier at UFC 200.
While Jones has certainly faced a litany of problems outside of the cage, no one pegged him as a candidate to fail a drug test for any kind of performance enhancing drugs and that included Johnson when he heard the news.
"Nobody knows his story. I asked the same questions to myself that everybody else asked, why would you even do that to yourself? Why would you put yourself in that situation. I was just shocked," Johnson said.
"It was crazy. Before I even landed in Vegas, my phone was going crazy. I was shocked, the world was shocked, everyone was shocked. A lot of people were saying they weren't surprised but yeah you were. You didn't see this coming. Nobody saw this coming. So it was just crazy. It was something that threw everybody for a loop."
Before UFC 200 took place, Johnson got matched up with Glover Teixeira in a bout that will almost undoubtedly determine the next No. 1 contender in the division.
The idea was Johnson would face Teixeira while Jones fought Cormier and the two men left standing would then face off with the belt on the line. Unfortunately, Jones is now taken out of the equation while he awaits word from USADA (United States Anti-Doping Agency) and the Nevada State Athletic Commission on a potential sanction for the failed drug test.
No one knows for sure that Jones would have defeated Cormier back in July but Johnson was disappointed nonetheless after he missed out on yet another opportunity face the former pound-for-pound king in the Octagon.
Johnson says he's not exactly surprised the way things have played out because the desire for something to happen so badly often times means it doesn't come together or when it does, the result doesn't live up to expectation.
"You know how it is. All the great fights happen when you least expect it, all the great things in life happen when you least expect it," Johnson said. "Every time somebody is pumped up and everybody's ready for it and excited about it, it's not what it turns out to be. It's just like (Manny) Pacquiao and (Floyd) Mayweather — everybody's like 'oh I'm pumped up for this fight' and when you saw the fight, you're like this is garbage, I want my money back."
As far as the future goes, Johnson would still like to face Jones once he gets cleared to fight again because that's a test he's always wanted to take and he still looks at the embattled interim champion as the best fighter in the world at 205 pounds.
Until then, Johnson is happy to face Teixeira and then hopefully Cormier for the title later this year.
"Am I disappointed I didn't get to fight Jon? Yeah, because I wanted to fight the best in the world. The best of the best. I'm doing that but at the end of the day, Jon was and is to me, still the man," Johnson said.  "He's that guy because he didn't lose the title due to fighting. He lost it because of his actions outside of fighting. It is what it is.
"I have another great opponent in front of me in Glover (Teixeira) and I also have Daniel Cormier in front of me. Everything keeps going. We're still going to make the best of this division and have fun and make history."
---
---