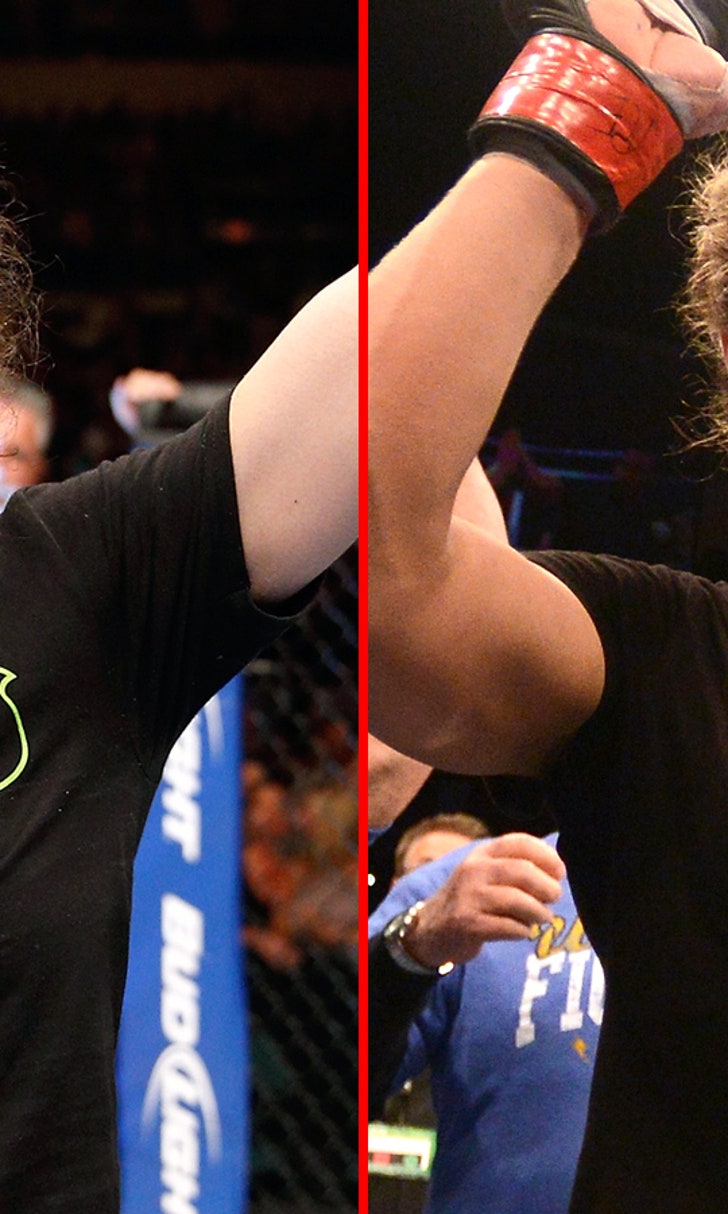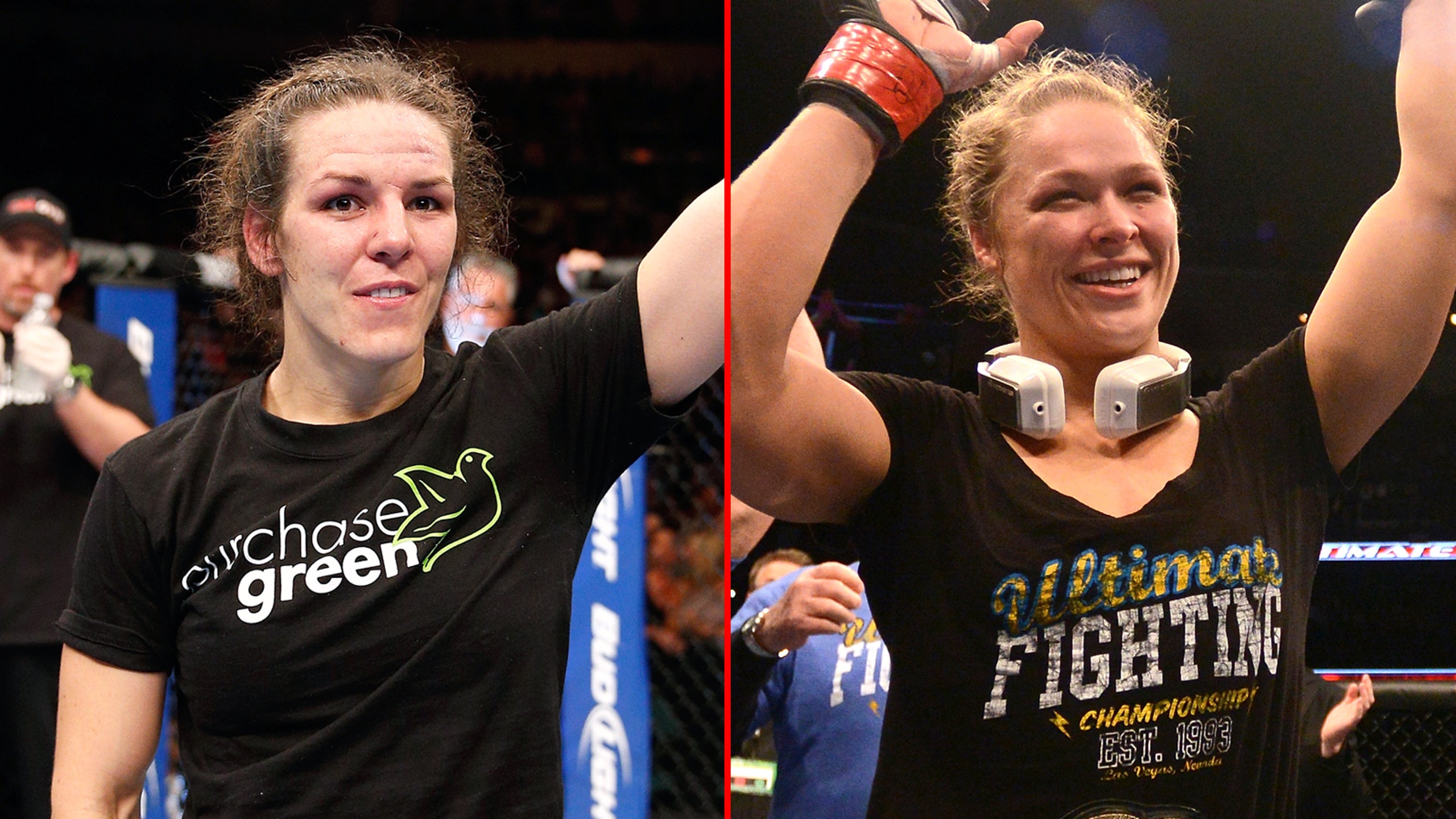 Alexis Davis on Ronda Rousey's trash talk: 'Karma is going to come back to her'
BY foxsports • May 15, 2014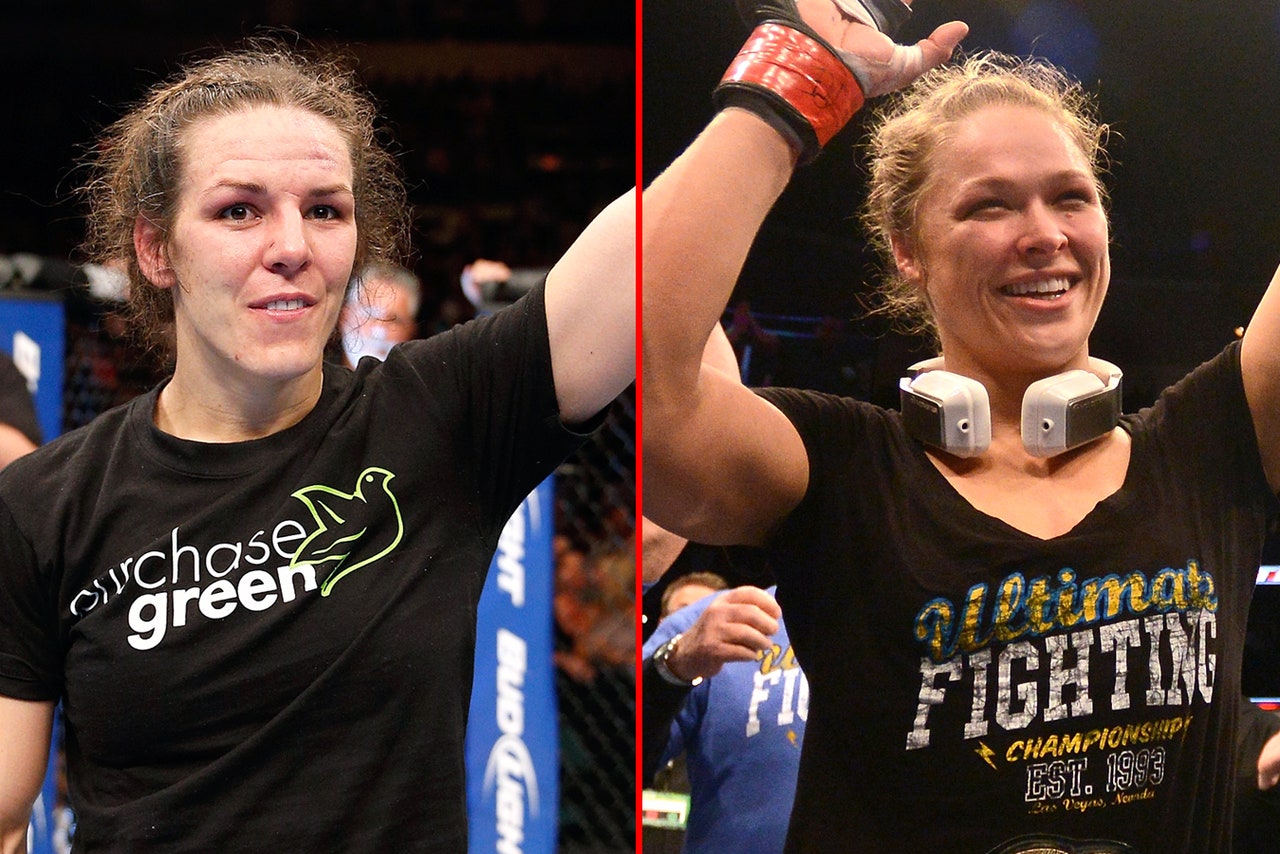 Alexis Davis admits she's terrible at trash talk. It's not her thing and never will be.
She does, however, see the value in it. Davis understands that Ronda Rousey's loud voice has helped her achieve more than any other women's fighter ever has in MMA.
Davis, who challenges Rousey for the UFC women's bantamweight title at UFC 175 on July 5 in Las Vegas, respects Rousey and her tactics, but also believes there will be a price for that vitriol.
"It's all karma," Davis told FOX Sports. "Karma is going to come right back at you. … That's why I'm going to win the belt. Karma is going to come back to her."
Rousey is undefeated, the best women's fighter in the world and has dominated every single opponent. There are other competitors in the UFC with similar résumés, but no one else markets his or herself quite like Rousey, who has parlayed her popularity into a burgeoning movie career.
Rousey, 27, has branded herself as a woman with no filter. And her words have drawn headlines. Most recently, she referred to rival Cris Cyborg as "an it," which prompted outrage. One MMA apparel company, Americana, offered up $5,000 to the first women to knock Rousey out in the Octagon following the remarks.
Davis believes Rousey is constantly trying to top herself. Not just in fighting, but in the off-the-wall things she says to the press.
"There's some boundaries you have to have," Davis said. "But I can only imagine the pressure she feels in this situation. She's brought it on herself, all this s*** talking, calling people out. She's not a huge Cyborg fan. I think she has to push it every single time."
Are the words Rousey says representative of who she actually is? Or is this a character, like the ones she's playing in "The Expendables" and "Entourage?" Davis is on the fence.
"I think it's got to be a little bit of both," Davis said. "You can't come out of the blue with that. You have to have at least some of it embedded in you. Is she totally like that? No, probably not. Get on the wrong side of her, though, and quite a few words will probably be coming out."
Davis, 29, has not been the victim of any Rousey trash talk. She did have to endure the champion -- and pretty much everyone else -- overlooking her despite a 3-0 record in the UFC. Even though she's the one fighting Rousey next, there is still far more talk about Gina Carano, Cat Zingano, Cris Cyborg and Holly Holm competing for the title.
It annoyed Davis (16-5) for awhile, until she was given the shot against Rousey. In her mind, there's only one person to blame: herself.
"I'm not the one jumping up and talking s***," Davis said. "That's not my personality. I keep trying, it just sounds stupid when it comes out. … I believe if I were a little more vocal I would have gotten the title shot already."
She's getting one now, though, and that's all that matters. Davis believes she is Rousey's toughest test to date and her black belts in Brazilian jiu-jitsu and Japanese jiu-jitsu serve as reminders that Rousey's trademark armbar won't be easy to pull off on Fourth of July weekend. Davis has also mixed in wrestling training at Team Alpha Male in Sacramento along with her usual camp in San Jose.
"I think I have a stronger background than a lot of her previous opponents," Davis said. … "There are obviously holes in her game that I can see, where I can get in position and capitalize on them. Liz Carmouche almost ended that fight by taking [Rousey's] back. Obviously, that's something I'm looking at."
And if all else fails, well, there's always karma.
---
---