Ultimate Fighting Championship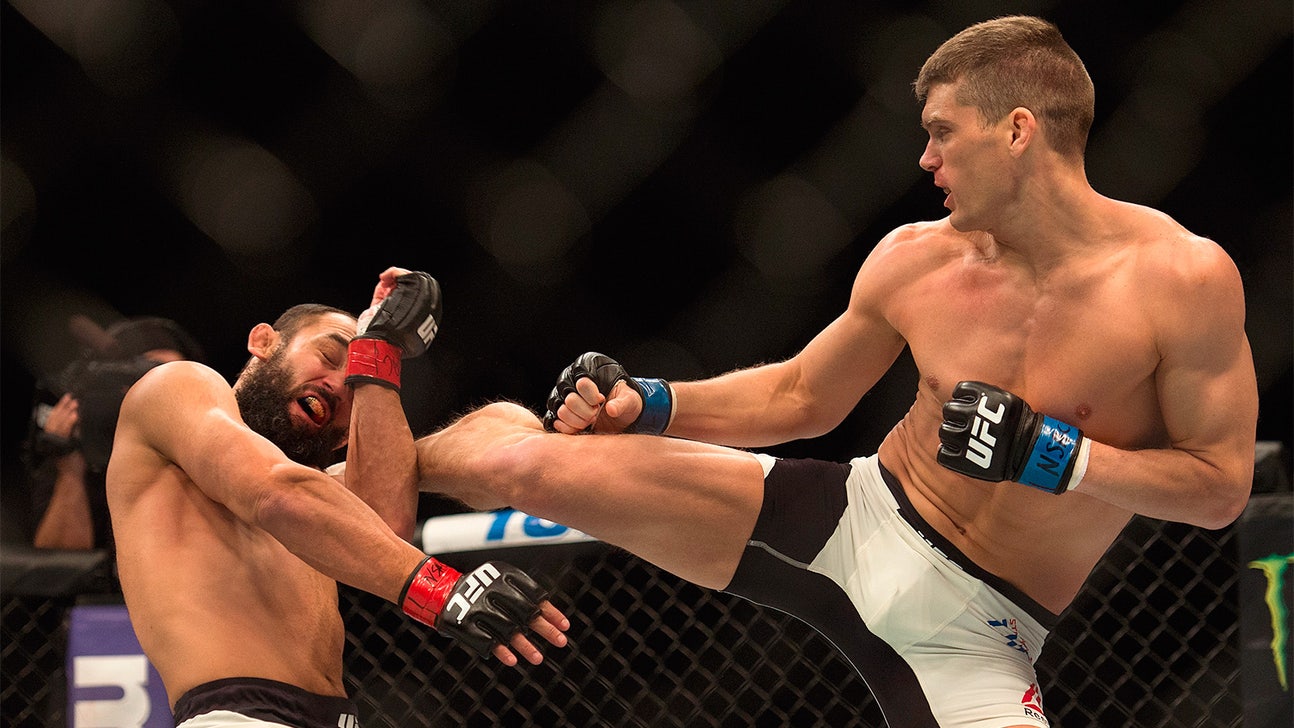 Ultimate Fighting Championship
5 Reasons to Watch FS1 UFC Fight Night: Rory MacDonald vs. Stephen Thompson
Published
Jun. 16, 2016 3:57 p.m. ET

This Saturday, the UFC heads to Ottawa with a card packed with top contenders and rising challengers. There are certainly more than five reasons to watch this FS1 event, but we've picked five of the best.
Read on, let us know what you're looking forward to watching, and then stick with us all week for complete coverage!
Rory MacDonald vs. Stephen Thompson
These two men are both capable of being world champion, which is what makes this fight so momentous. The winner will likely get a shot at the welterweight world championship, so the stakes are high.
More than that, however, this fight is fascinating stylistically. Rory MacDonald is a superb, technical and patient striker.
Robbie Lawler (L) and Rory MacDonald (R) waged a brutal war one another's minds and bodies, last year. 
He packs more power than he's given credit for and he came within a breath of beating champion Robbie Lawler during their amazing fight last year. How will MacDonald's striking fare against perhaps the most dangerous kicker in the sport?
Stephen Thompson's timing with his strikes, of late, seems to be on another level. Furthermore, he's defending takedowns well, now.
It would appear that it isn't a good idea for anyone in the division to stand and strike with the former kickboxing world champion right now, but also, it isn't easy at all to take him down. Johny Hendricks couldn't get a lead on Thompson long enough to score a takedown before losing by TKO, and if the former NCAA freestyle wrestling division I champion couldn't do it, most probably can't.
One thing MacDonald has in his favor, in terms of takedowns, is actually his comfort with stand-up striking. Hendricks, for all his punching power, isn't yet as technical and calm, with as good a sense of using distance and length as the "Red King" is.
It might have been that Hendricks was too predictable to Thompson, and that aided the striker in defending himself from takedown attempts. Rory has the ability to make Thompson respect him with his boxing, and then time a clinch or level-change with the element of surprise.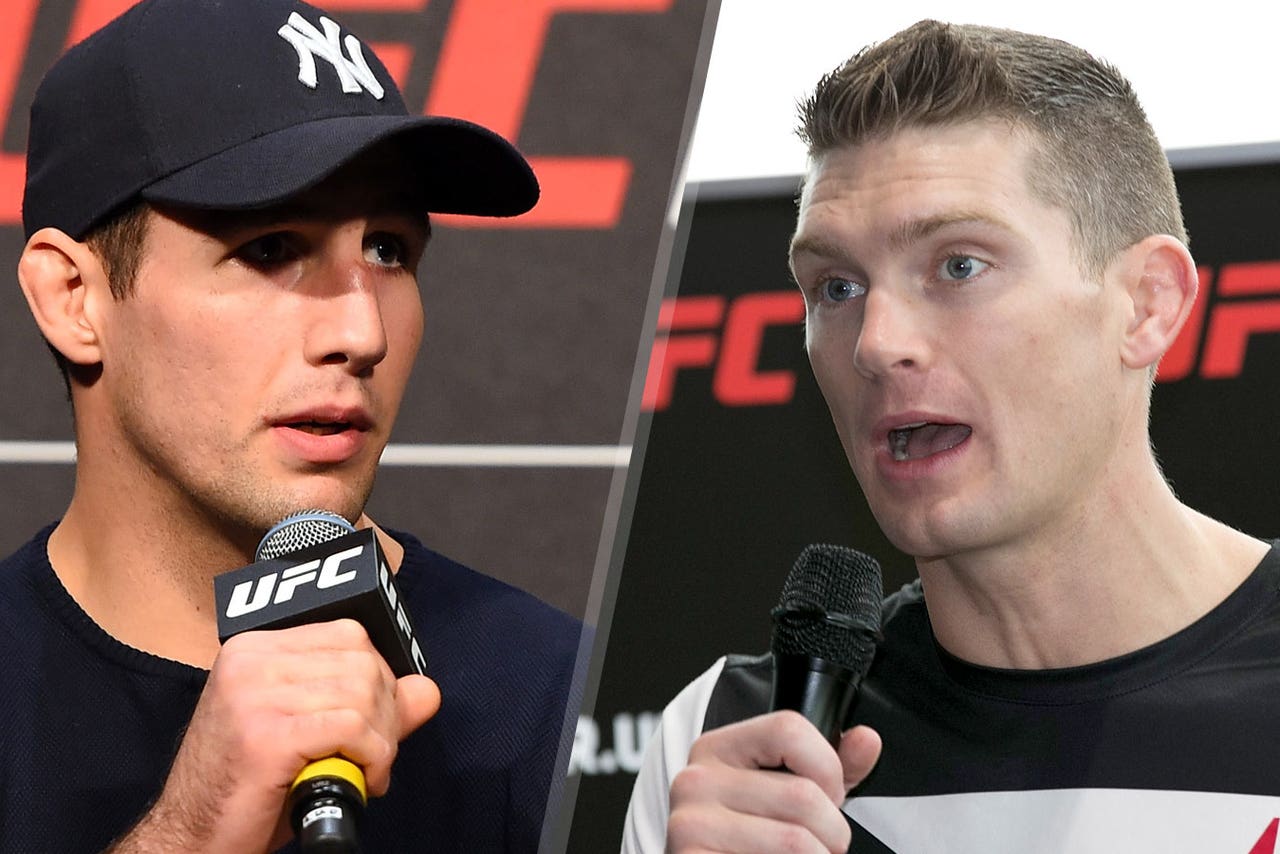 (Getty Images)
The big unknowns here are Thompson's ground game (if he gets taken down), his conditioning over five rounds, and how well MacDonald has recovered from his hellacious fight with Lawler a year ago.
Simply put, the damage MacDonald sustained in that fight is the type that will change him, forever. Hopefully he's got enough left in him physically to continue to contend at the top levels, because he sure has the heart and spirit to.
I predict that if Rory can get Thompson on his back several times, he has the ability to wear down the surging contender. If the fight stays standing for more than three rounds, I give Thompson the edge.
Donald Cerrone vs. Patrick Cote
Donald Cerrone is too damned tough for his own good. There are people his size fighting in the featherweight division, yet now the former lightweight title-challenger is fighting up at welterweight.
Cerrone is taking a kind of inverted career path as Cote himself has taken. Cote fought former light heavyweight champion Tito Ortiz, then challenged for the middleweight belt, and is now campaigning at welterweight.
So, let's think about that for a moment -- Cote was able to go the distance with one of the best 205-pounders of all-time, and is now fighting a guy who could conceivably fight at 145lbs. The point is, it isn't super smart for Cerrone to be fighting such big men.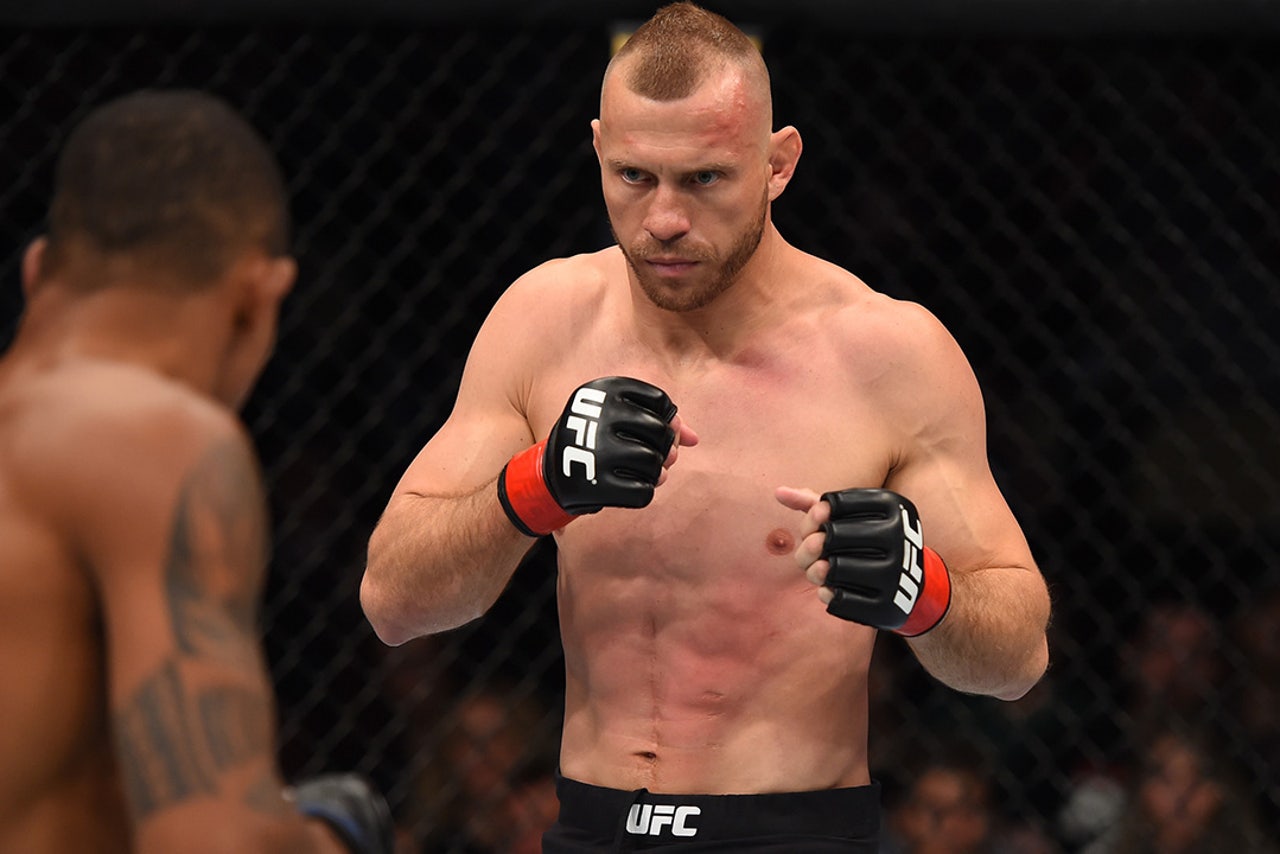 Donald Cerrone circles Alex Oliveira  (Jeff Bottari/Zuffa LLC/Zuffa LLC via Getty Images)
Size, here, isn't about height, either. Cerrone may be taller, but he's got a different frame and much different body composition.
Fighting bigger men may not be great for Cerrone's health, but it doesn't mean he can't beat them. The skillful "Cowboy" can punch, kick, and grapple with the best of them, and has the timing and grit to take out anyone on any given night.
I think Cote can find success here by closing the distance and grinding Cerrone. If he gets the takedown, he'll have to watch out for triangle chokes but should be able to win with a conservative strategy.
It will be interesting to see 'Cowboy' fight size and strength, and fight to make this one exciting. That is, unless Cote makes it easy for him and comes out slinging his guns, which he is often fine with doing.
In either case, the fight is worth watching.
The spark of a women's flyweight class
Valerie Letourneau fought gamely against Joanna "Champion" last November, and it turns out she did so after a horrible weight cut. Now, she'll be able to weigh-in at a healthier weight of 125lbs as she takes on Joanne Calderwood.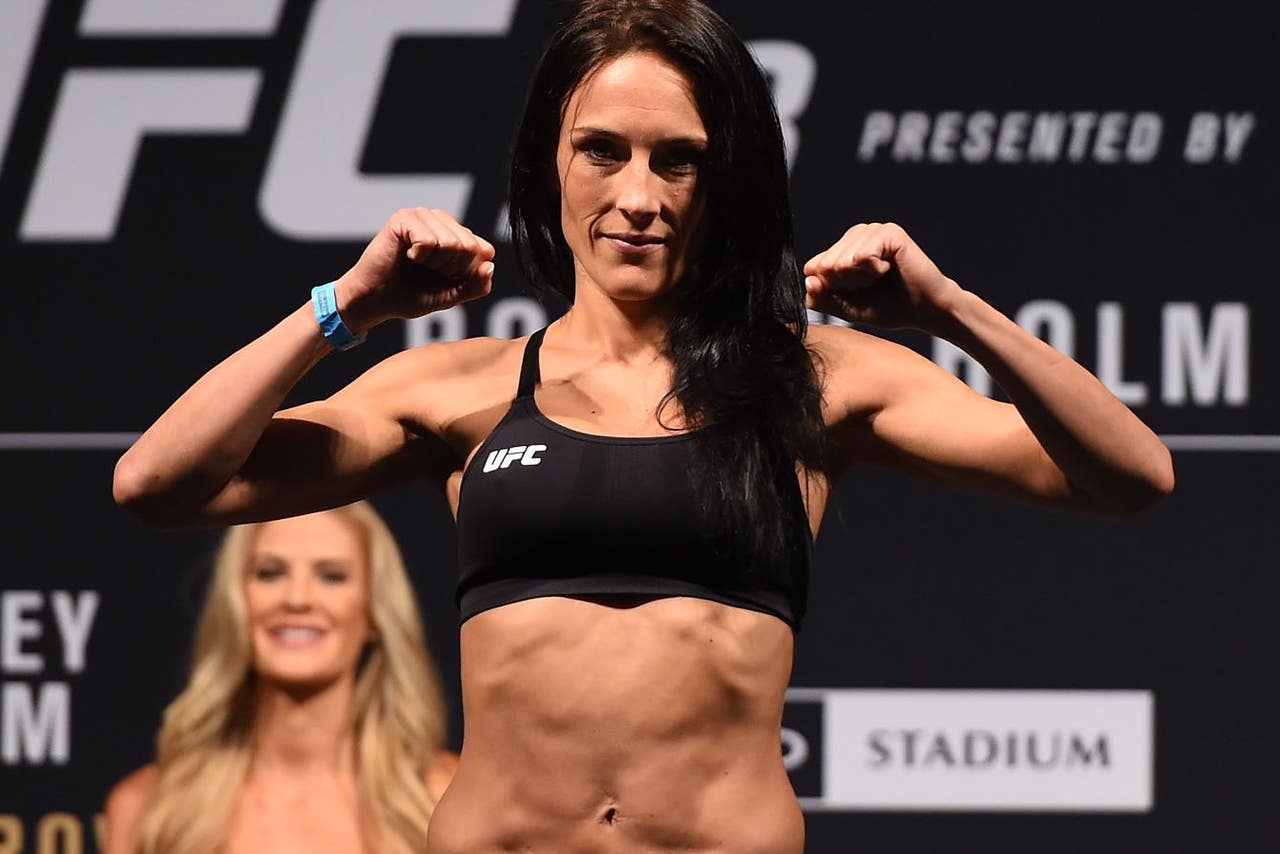 Valerie Letourneau of Canada weighs in during the UFC 193 (Photo by Josh Hedges/Zuffa LLC/Zuffa LLC via Getty Images)
The UFC is calling this a "catchweight" of 125lbs. It isn't. It's flyweight, a very real and robust weight class for both men and women.
Hopefully the UFC makes the smart decision to keep it going after this one. These two women could certainly show why it's a good idea.
Calderwood is a solid striker who, at her best, uses volume punching nicely. Letourneau is technical and ungodly tough.
She tagged Joanna Jedrzejczyk more than any other title-challenger has so far, she just couldn't match the speed or volume of the champ. There's little chance this fight won't be technical and worth watching.
Another Steve Bosse slugfest
When former hockey pro Steve Bosse fights, chances are, one way or another, the fight is ending in a knockout. Nine out of his 11 career MMA wins have come by way of KO, including his win over James Te Huna in March, and both of the enforcer's two losses have come by way of knockout. At Fight Night: Ottawa, he faces another slugger in Sean O'Connell.
---
---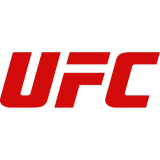 Get more from Ultimate Fighting Championship
Follow your favorites to get information about games, news and more
---