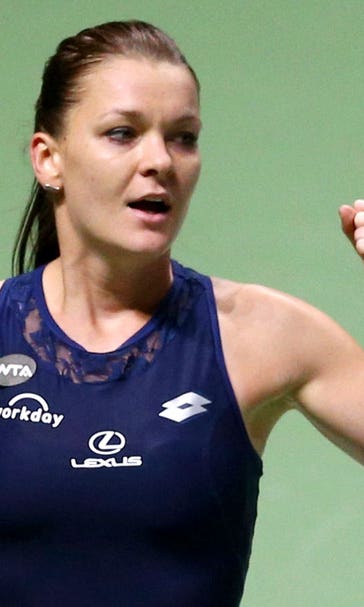 Radwanska, Kvitova to meet for WTA Finals crown
October 31, 2015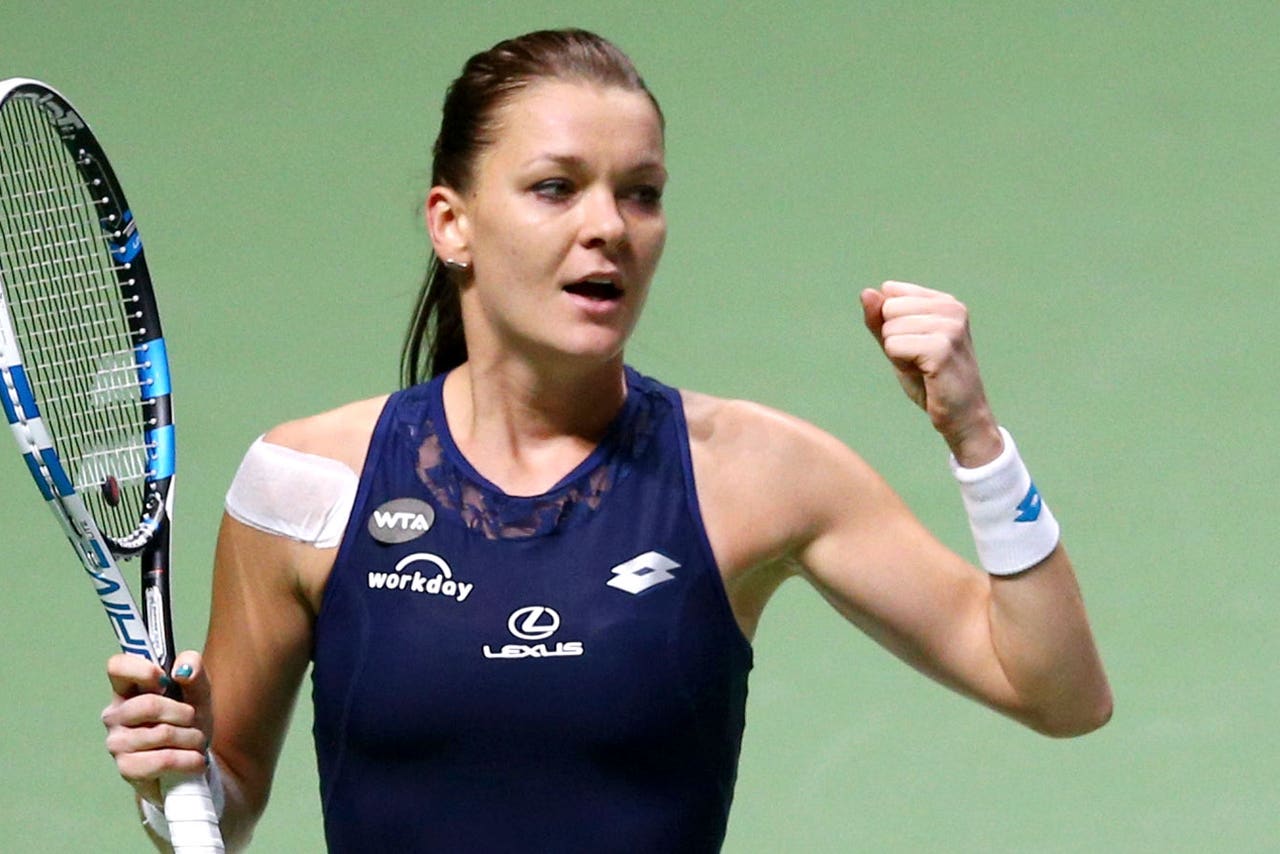 Petra Kvitova of the Czech Republic will chase her second WTA Finals title after outplaying third-seeded Maria Sharapova 6-3, 7-6 (3) in the semifinals Saturday.
The fourth-seeded Kvitova, who won this title on her first attempt in 2011, plays fifth-seeded Agnieszka Radwanska of Poland in the final.
Radwanska advanced to the final for the first time in seven appearances, beating second-seeded Garbine Muguruza of Spain 6-7 (5), 6-3, 7-5.
Sharapova had a 5-1 lead in the second set but couldn't push the match into a decisive third set.
The Russian served for the second set in the eighth and 10th games, but didn't reach set point in either. Sharapova did have a set point at 30-40 on Kvitova's serve in the ninth game, but wasn't able to convert the opportunity.
"I gave her more time, more angles, and she took advantage of that," Sharapova said.
While Sharapova and Muguruza won all three round-robin matches they played, both Kvitova and Radwanska finished the group stage with 1-2 records.
"It's very weird," Kvitova said. "Yesterday I was talking about my season, and it's still not over yet ... Now I'm in the final."
Radwanska, whose previous best results at this tournament were two semifinal finishes in 2012 and 2014, appeared equally surprised.
"I didn't really expect to be in the semis after the first losses and now it's the final," she said.
Radwanska led her Spanish opponent in all three sets, going ahead 4-1 in the first, 4-0 in the second and 4-1 again in the decider.
Muguruza, who conceded she was outplayed, had won all four of their previous matches this year.
"I was obviously tired," Muguruza said.
---
---