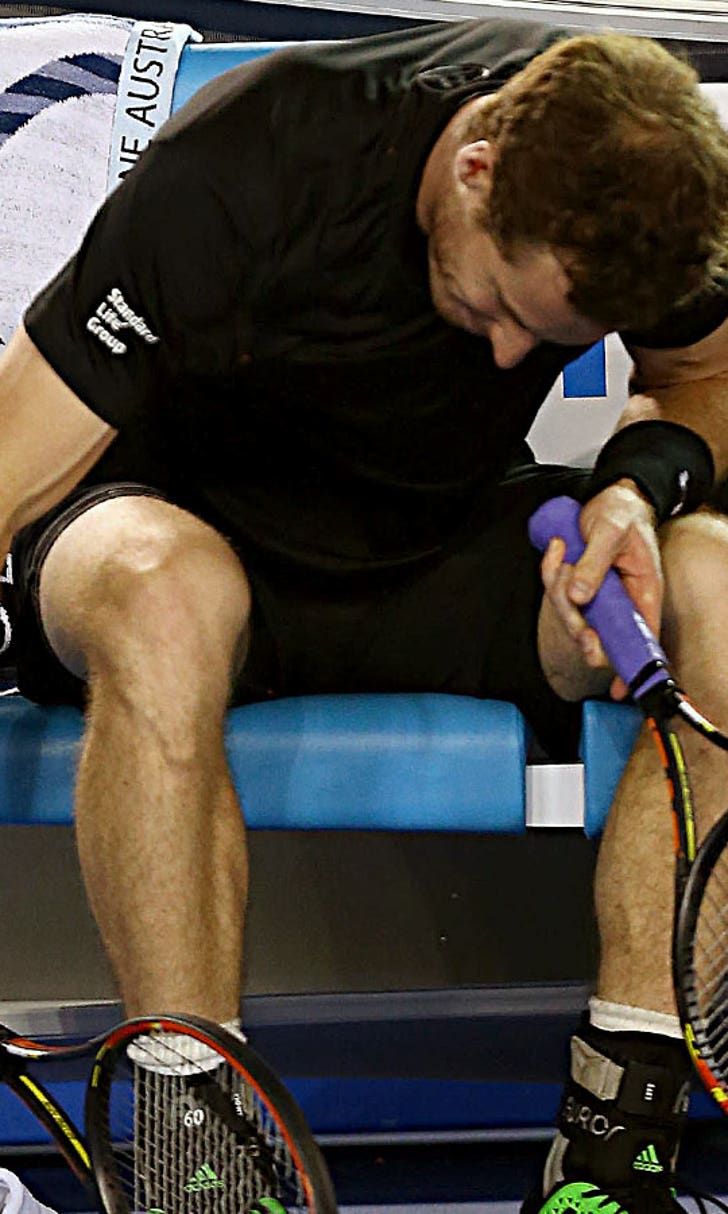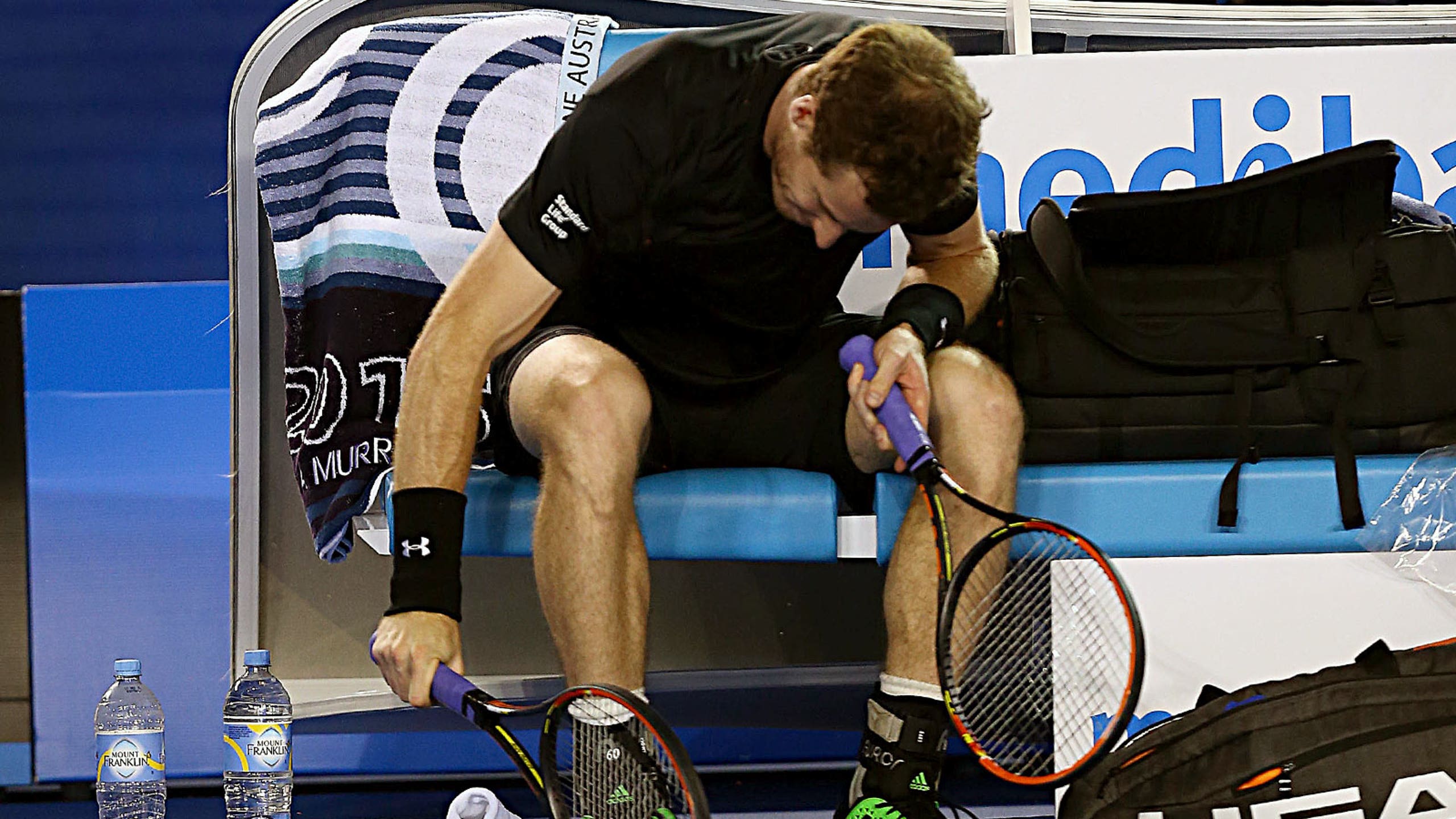 Andy Murray still dealing with Australian albatross
BY foxsports • February 1, 2015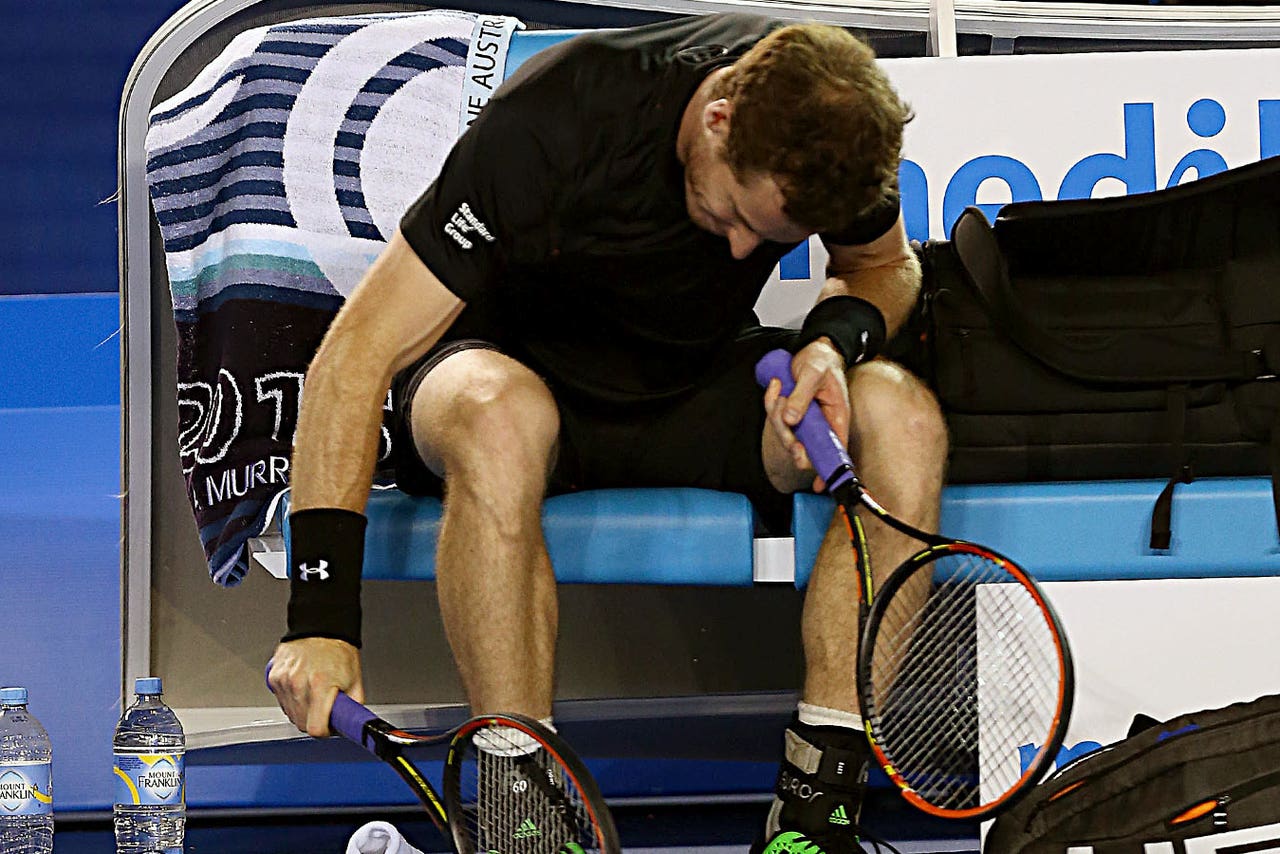 MELBOURNE, Australia -- Andy Murray now has another burden to bear, and it's not in Britain.
The 27-year-old Scottish player earned the dubious distinction Sunday of becoming the only man in the Open Era to lose the Australian Open final four times.
For years, Murray lived under the pressure of intense expectations in Britain until he finally won Wimbledon in 2013 and ended a 77-year drought for British men. He had to beat Novak Djokovic to clinch that title.
Djokovic is now making Murray's life very difficult in Australia.
On Sunday, the No. 1-ranked Djokovic beat Murray 7-6 (5), 6-7 (4), 6-3, 6-0 to win his fifth Australian Open title and once again relegated Murray to the role of runner-up. Murray lost twice before to Djokovic at Melbourne Park in 2011 and 2013, and to Roger Federer in 2010.
Murray stood stone-faced at the trophy ceremony beside an exuberant Djokovic inside Rod Laver Arena, with the 76-year-old Rod Laver himself sitting in the stands, and again hoisted the runner-up's silver plate.
''I'll try and come back next year and hopefully have a slightly different outcome in the final,'' Murray told the crowd, which had spent much of the match jumping to its feet and exploding in cheers at the end of intensely athletic rallies.
On a bright note for Murray, who entered the tournament ranked sixth, he will return to the No. 4 ranking and rejoin the so-called Big Four of men's tennis alongside Djokovic, No. 2 Roger Federer and No. 3 Rafael Nadal.
His performance showed that he is in excellent physical shape, as was Djokovic - most of the time.
''The reason I lost the match was not a physical thing,'' Murray said.
At times in the first half of the match, Djokovic stumbled on the court and appeared to be limping. He also received treatment on his right thumb. In the third set, Djokovic appeared to be cramping, Murray said.
''The third set was frustrating because I got a bit distracted when he, like fell on the ground after a couple of shots,'' Murray said.
After struggling with apparent injury, Djokovic came back to win 12 of the last 13 games.
''He was moving unbelievable at the end of the third set, sliding and chasing everything down,'' Murray said. ''If someone is cramping in the final of a Slam, with such a long way to go, you're feeling pretty good about yourself. Maybe I dropped off for 10, 15 minutes there, and he got back into it.''
At Murray's post-match news conference, he was repeatedly asked if he thought his opponent's stumbling was a deliberate tactic.
''I don't know,'' Murray paused. ''I don't know... I would hope that wouldn't be the case.''
Djokovic later said he wasn't cramping but went through a roughly 20-minute ''crisis'' after too many long, exhausting rallies.
''I was just weak. I went through a physical crisis,'' Djokovic said, finding himself on the defensive after winning his fifth Australian Open title.
Djokovic shrugged when asked about Murray's loss of focus. ''In a match like this a lot of emotions go through, a lot of tension. It's not easy to keep the concentration 100 percent all the way through.''
Despite the loss, Murray said he felt upbeat about his physical condition and a new level of confidence and calm during matches.
''Obviously I would have liked to have won today, but you can't win all of them, unfortunately,'' Murray said. ''Novak has won five times here now. There's no disgrace obviously in losing to him. So yeah, a lot of positives for me to take from it.''
---
---