Copa Sudamericana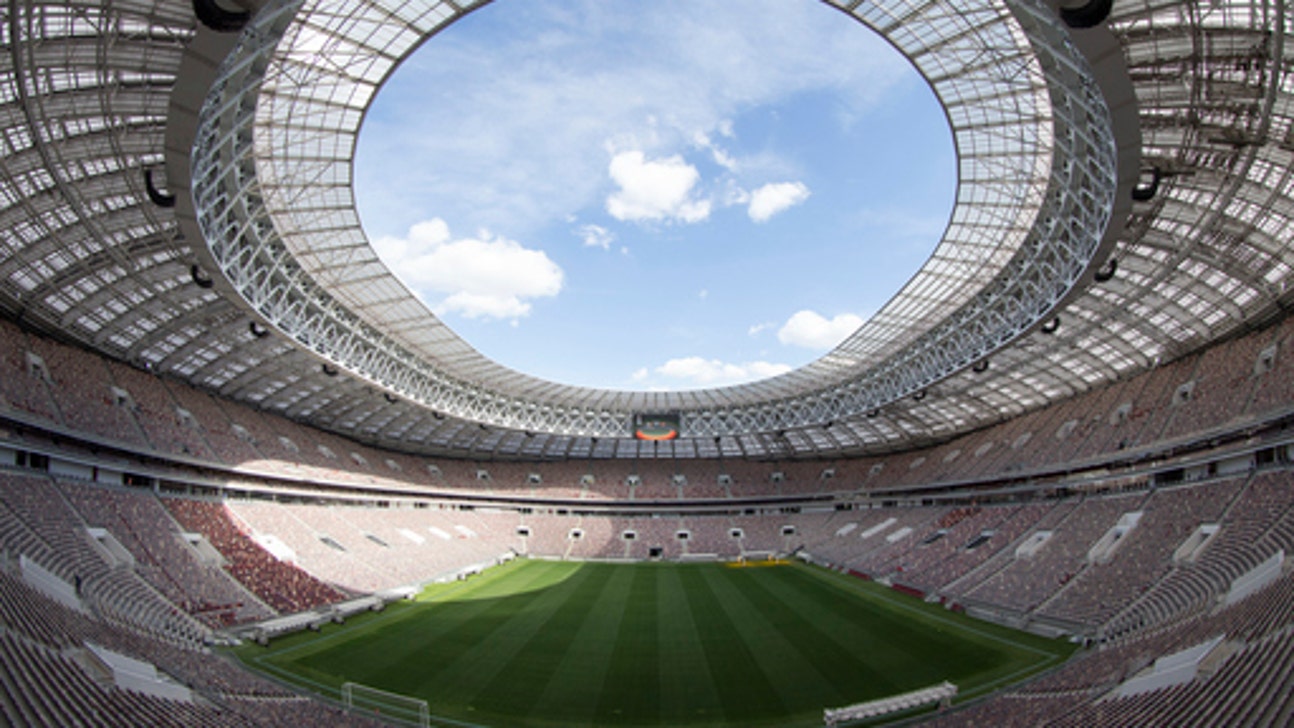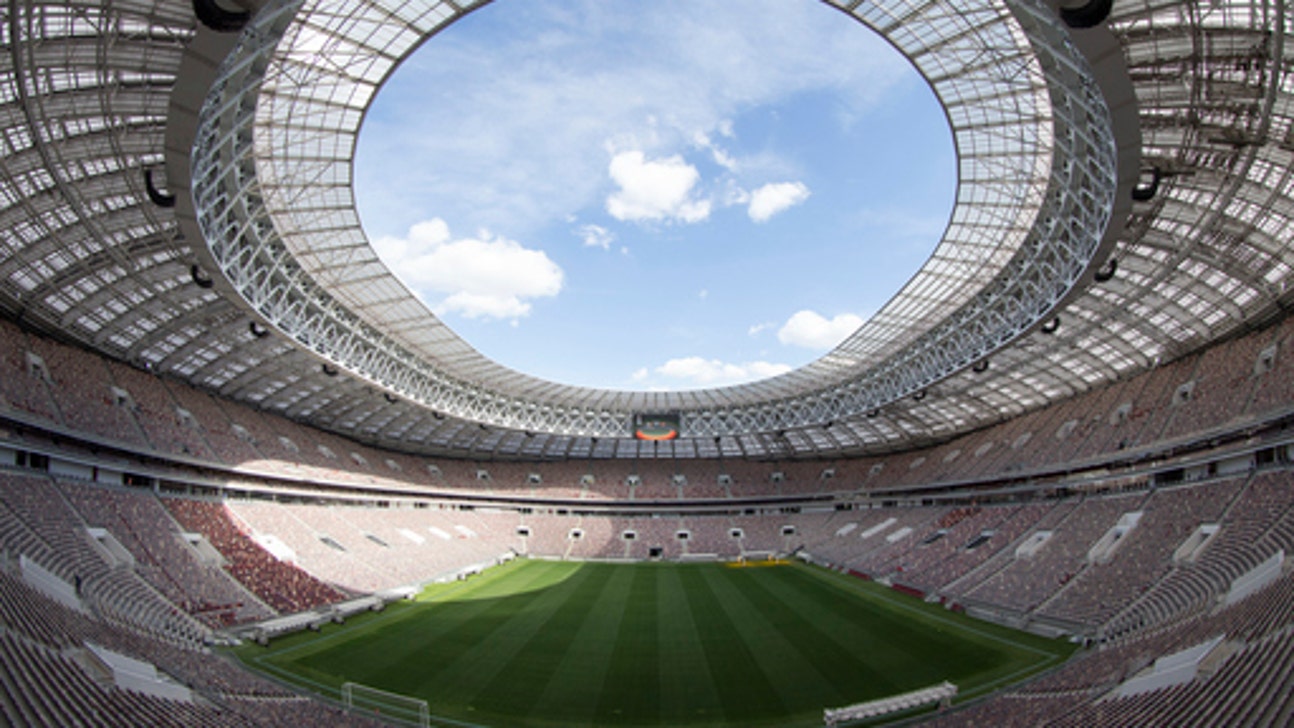 Copa Sudamericana
World Cup spending, profits set to fall short of record sums
Updated
Mar. 4, 2020 6:44 p.m. ET
MOSCOW (AP) The 2018 World Cup has cost Russia billions of dollars to stage and will make FIFA hundreds of millions in profit.
Still, the big numbers that are routine for major sports events are unlikely to set World Cup records.
Russia's official budget of 678 billion rubles ($11.6 billion) spent on projects for the tournament is less than the estimated $15 billion spent by Brazil on the 2014 World Cup.
The budget to meet President Vladimir Putin's pledge to showcase a warmer, more open Russia excludes some transport projects the tournament relies on. It also looks a bargain compared to the $51 billion bill for the 2014 Winter Olympics that extended from Sochi into nearby mountains.
FIFA will top $6 billion for the four-year commercial cycle tied to this World Cup, beating its $5.656 billion target. The marquee tournament is overwhelmingly the main source of FIFA income.
That target, however, was conservative compared to $5.72 billion of overall income booked by FIFA in the Brazilian World Cup period.
Sponsors have been harder to sign since the May 2015 revelation of American and Swiss federal investigations of bribery rocked FIFA and dozens of international soccer leaders.
Here's a look at some of the financial numbers:
HARD TIMES
Life was relatively good for FIFA and Russia in December 2010 when hosting rights were awarded.
The 2010 World Cup in South Africa ran smoother than many feared, and helped deliver a $631 million FIFA profit for a four-year period that included a global financial crash. The 2006 World Cup in Germany earned FIFA around $700 million.
Oil prices started a surge beyond $100 per barrel, fueling Russia for its Olympic and World Cup hosting.
By May 2015, oil prices had slumped. Russian banks and businessmen were hit by international sanctions following the previous year's annexation of Crimea and the ruble value fell.
FIFA's attempts to sell two-tournament sponsorship packages with the 2022 World Cup in Qatar stalled.
''It is complicated, especially in a market where (potential partners) see some crisis around,'' said Philippe Le Floc'h, the FIFA marketing director who inherited tough sales conditions in late-2016.
2018 SALES
The World Cup kicks off with two major gaps in FIFA's sponsorship plan.
FIFA wanted a total of 14 deals in its top-tier ''Partner'' category - including long-term backers Adidas and Coca-Cola - and second-tier ''Sponsor'' category. There are just 12.
Companies from the United States, Japan, Germany and Britain did not renew after the 2014 World Cup. Logical replacements, Russian energy giant Gazprom and Qatar Airways, were joined by four Chinese in the 12-sponsor lineup.
FIFA's previous leadership revamped the third-tier program for 20 backers - four from each of five global regions - to increase revenue. It did not work outside of Russia and China.
The total one week before kickoff: Four Russian deals, three with state-controlled firms; three Chinese sponsors; none from the Americas or Africa and the Middle East. The overall 34-sponsor program found 19 buyers.
However, the booming broadcast rights market has cushioned FIFA's finances.
Deals struck in 2011 with Qatar-owned Al Jazeera Sport, now BeIN, and U.S. broadcasters Fox and Telemundo reaped a big raise over 2010-2014 tournament prices.
FIFA did lose about $100 million of expected income when Italy was eliminated in November before a national TV deal was agreed at a discount.
Ticket sales are below the 3 million mark achieved in South Africa and Brazil. Scaled-back 35,000-capacity stadiums in Yekaterinburg and Kaliningrad are small by modern World Cup standards.
BOTTOM LINE
FIFA long predicted a $100 million surplus for a 2015-18 period of spiraling legal costs offset by cost-cutting under CEO-like secretary general Fatma Samoura.
The financial report in March predicted end-of-year reserves climbing back to $1.8 billion. It was $1.523 billion in 2014.
PRIZE MONEY
FIFA's $400 million fund for 32 competing national federations is $42 million up on 2014.
The winner and runner-up each gets a $3 million raise to pocket $38 million and $28 million, respectively. The 16 teams going home after the group phase each earns $8 million.
FIFA has budgeted spending $791 million on teams and players - for prize money, club compensation, insurance for players injured on national-team duty, and preparation costs for 32 squads.
Clubs providing players will share $209 million from FIFA. A daily rate of $8,530 for the official involvement of 736 players is shared among each club they were registered with in the two previous years.
THE NEXT FOUR YEARS
FIFA President Gianni Infantino has made cash promises through December 2022, when the Qatar tournament ends.
FIFA's 211 member federations get 20 percent more, lifting their annual grant to $1.5 million. Continental governing bodies like UEFA get the same raise, to $12 million annually.
The 2022 prize fund goes up 10 percent to $440 million. However, that sum was agreed for a 32-team tournament, and it could yet be for 48.
FIFA's conservative long-term budget projects $6.56 billion income and $6.46 billion spending in 2019-22.
Smaller stadiums in Qatar means income from ticket and corporate hospitality sales should drop.
World Cup broadcasting rights are ever-more important, providing half of all revenue in the next four years, FIFA said in March.
---
More AP World Cup coverage: www.apnews.com/tag/WorldCup
---
---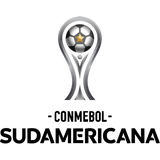 Get more from Copa Sudamericana
Follow your favorites to get information about games, news and more
---