Who will be the USMNT's starting goalkeeper at Copa America Centenario?
Published
May. 18, 2016 2:28 p.m. ET

The United States don't have a goalkeeper. Which is super weird when you consider that there were years when they only had a goalkeeper.
The disappearance of the great American goalkeeper couldn't have come at a worse time, either. The U.S and Jurgen Klinsmann only have a microscope on them after 18 months of poor play and the bright spotlight that comes with hosting the biggest men's tournament on American shores in 22 years. That's not exactly ideal.
Klinsmann has spent the last seven months rotating between Tim Howard and Brad Guzan. The two have traded off starts, presumably a compromise for a duo that has one long-time starter who took a year off after the 2014 World Cup (Howard) and the man who was the No. 1 from the fall of 2014 through the CONCACAF Cup last October.
Both, theoretically, showed they were capable and dependable -- so why not lean on the two instead of just one? But that only made sense in theory.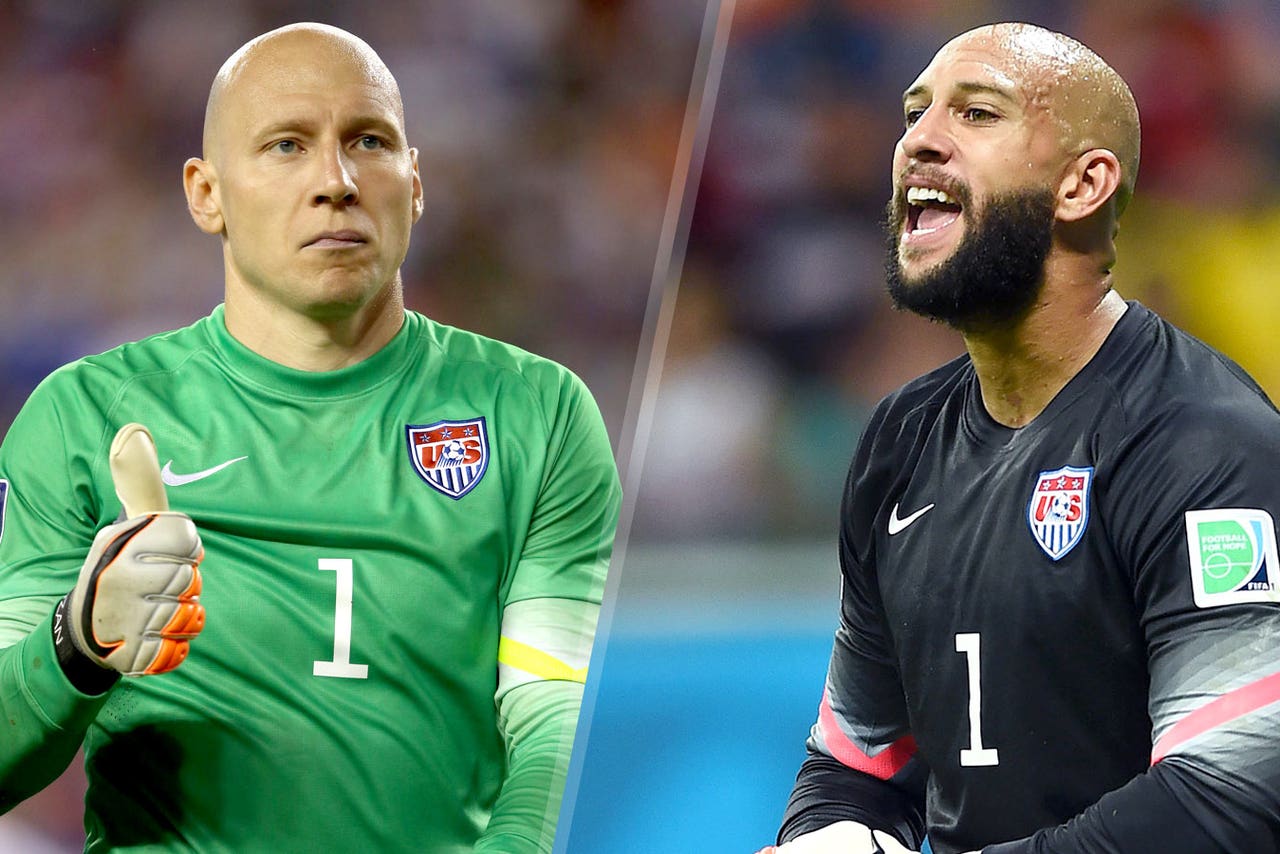 Getting beyond the problem if rotating goalkeepers, there's also the issues of neither being that good.
Howard has been in a constant tailspin since that 2014 World Cup. It got so bad that Everton replaced him as their starting goalkeeper this season. And they didn't do it because they had someone really good to take his spot. The Toffees gave Joel Robles the job and Robles is bad. So Howard didn't just lose his starting spot, he couldn't beat out a bad goalie to keep it.
Things are only marginally better for Guzan. He lost his starting job at Aston Villa several times over the last two years and was right there with the rest of the club, helping them toward relegation. The difference is he won his job back a couple times.
Klinsmann appears intent on choosing between one of those two goalkeepers for Copa America Centenario, though. That Howard has played three matches since January 24 apparently isn't going to change that, nor is Guzan not playing at all in February and not playing in Villa's last three matches of the season. Whoever starts from that pair can't possibly be at his sharpest or in his best form.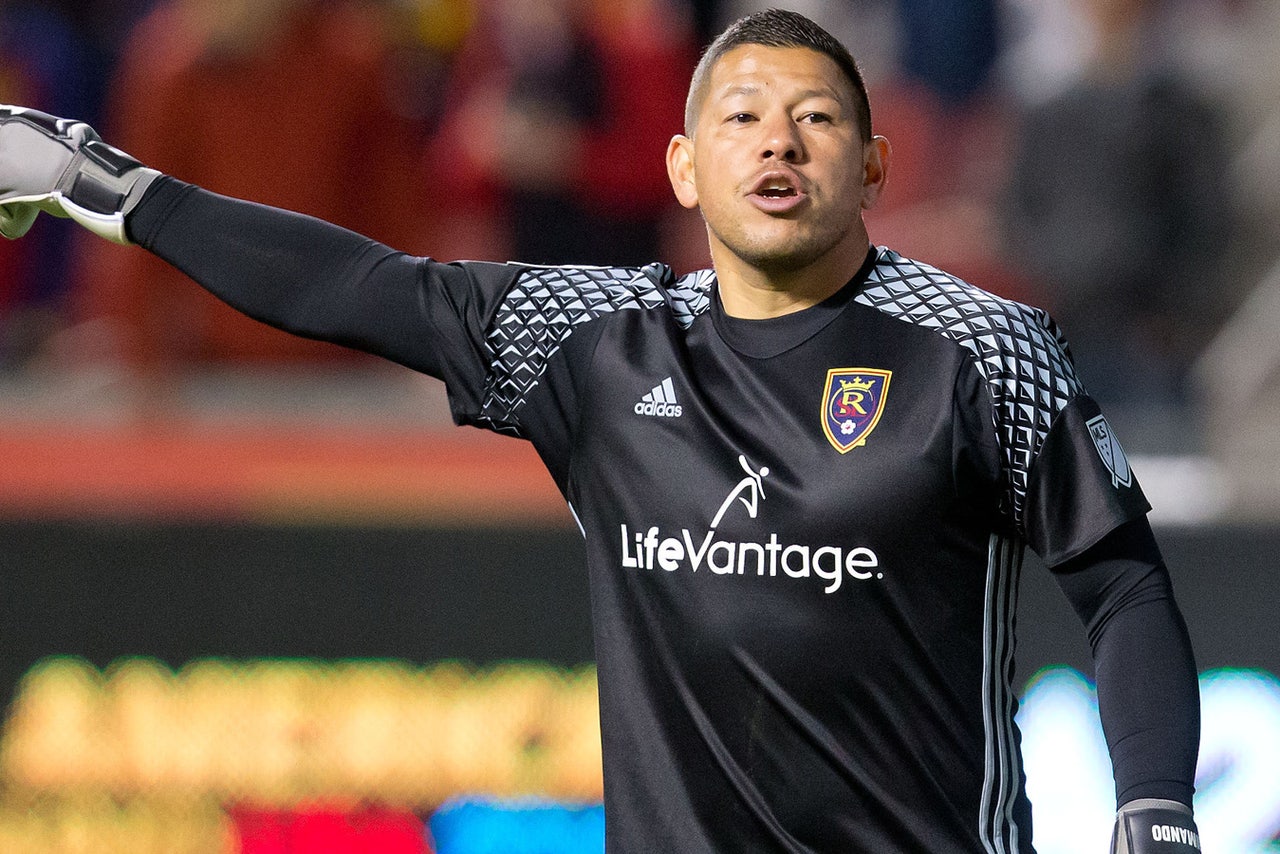 The alternative would be to start Nick Rimando. He's never been the Americans' first choice, but he's got plenty experience, did win an admittedly understrength 2013 Gold Cup as the team's starter and, probably most importantly, actually plays every week. His form can't be questioned. You know what you're going to get from Rimando, which is more than you can say for the other two options.
In an ideal world, the U.S. would have moved on from Howard and Guzan by now. They would have handed the gig to Bill Hamid, who has been the best goalkeeper in MLS for two years running, but that was always unlikely because Klinsmann has never shown him much love. And even if the manager did back Hamid, a knee injury has him out for Copa America, anyway.
The good news is that the future of American goalkeepers is bright. Zack Steffen, 21, was remarkable at the U-20 World Cup a year ago and the reviews of his play for the Freiburg youth teams have been good. Ethan Horvath is already the starter for Molde, who are in the Europa League, at just 20 years old and 23-year-old Cody Cropper finally broke through with MK Dons this season. Plus, Hamid is still just 25 years old.
But those kids aren't going to start for the U.S. at Copa America Centenario. They probably won't get a look at all in this World Cup cycle, meaning two more years of figuring out where the American goalkeepers have gone.
Is it Howard? Is it Guzan? Why not Rimando? And, maybe most terrifyingly, how much does it even matter if those are the candidates?
MORE FROM FOX SOCCER
---
---