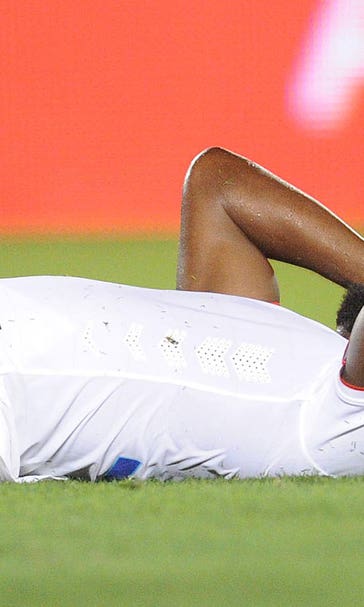 Who can replace Jozy Altidore as the USMNT's striker at Copa America Centenario?
May 17, 2016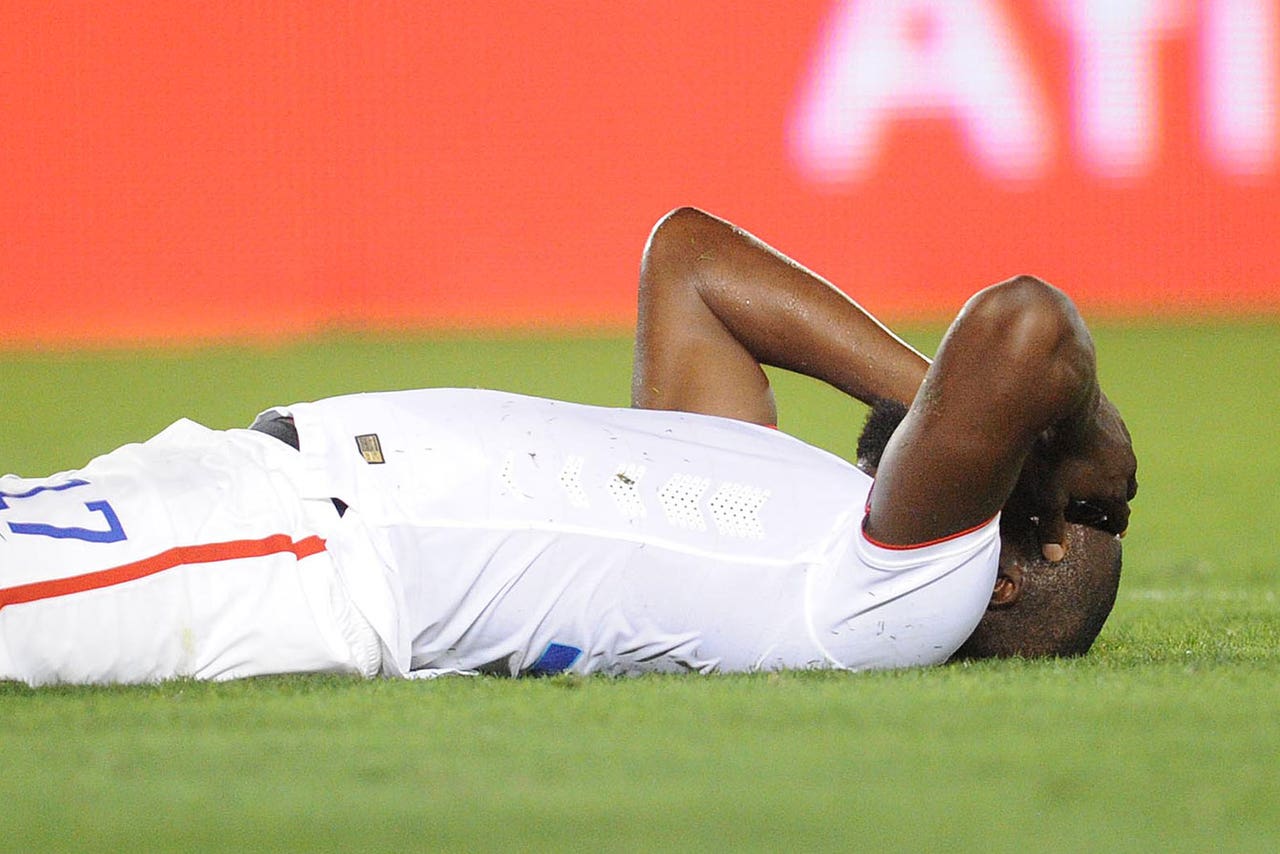 Jozy Altidore is out for Copa America Centenario. The United States' striker suffered a hamstring injury that will keep him out for 6-8 weeks and rule him out of the tournament, leaving the Americans without their top frontman heading into their biggest competition of the year.
It's easy to be dismissive of Altidore, a striker with very obvious flaws who has never lived up to the sky high expectations thrown on him as a teenager. But he is still the Americans' top striker and his 34 goals rank third on the national team's all-time goals list. He's a big, strong player and the only proven forward on the team, capable of playing as a target man or with a partner.
All one has to do is look at the 2014 World Cup, when the U.S. got next to nothing from their strikers after Altidore went down with an injury, or the way the Americans' struggled without him in the knockout stages, to see how much the national team depends on him. But he's out now and with the Americans needing a good showing after a rough last 18 months, the U.S. will have to find a way to cope without their leading striker.
Who can Jurgen Klinsmann turn to up top?
Bobby Wood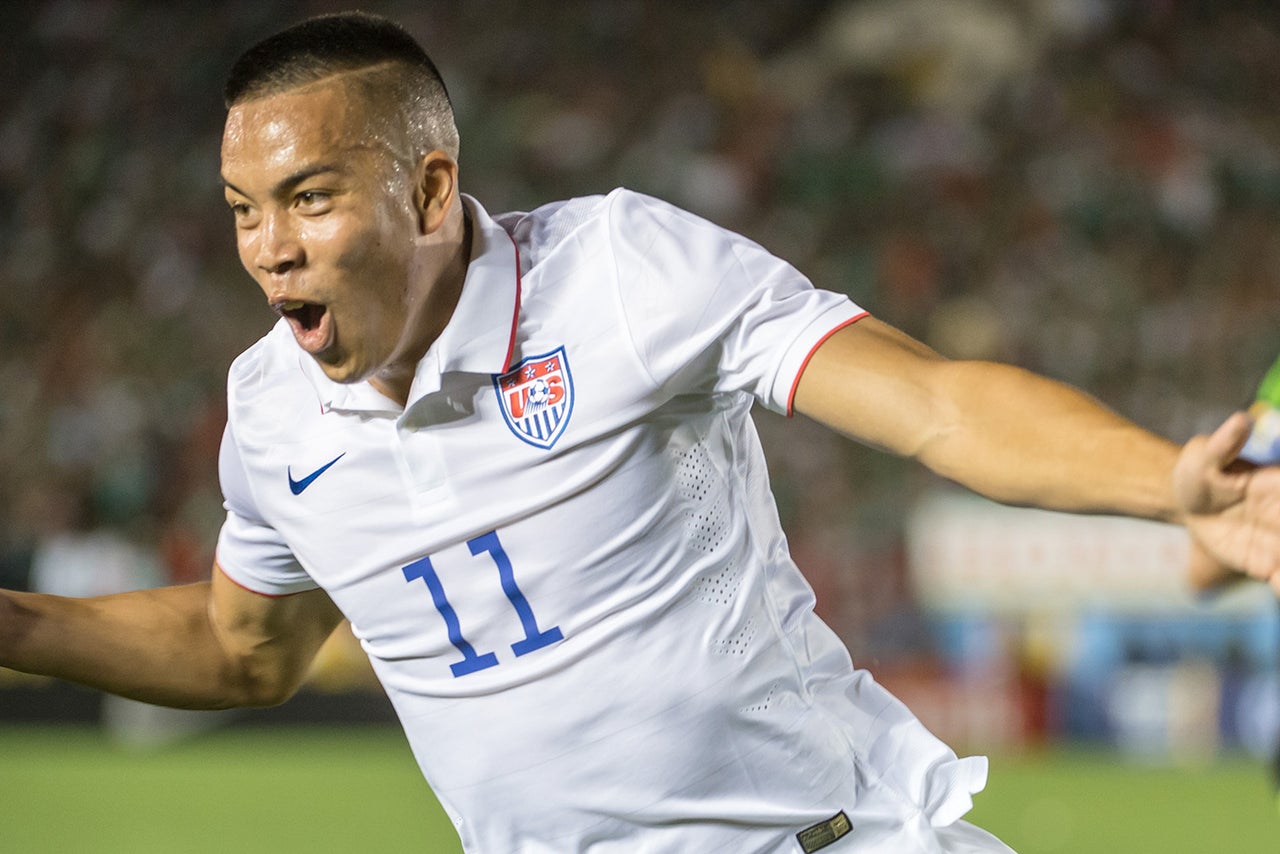 Wood very clearly stands above the rest. He's proven himself as a good option off the bench for the U.S., scoring key goals as a sub against Germany, the Netherlands and Mexico in 2015. He's also coming off a 17-goal season for Union Berlin, a campaign that earned him a move to Bundesliga side Hamburg. As far as proven and in-form strikers go, Wood is Klinsmann's guy.
The problem is that the proven tag only goes so far. Wood started in both of the Americans' March World Cup qualifiers and while he wasn't bad, he didn't make nearly the same impact as he did off the bench and wasn't involved in many of the team's best moves. Even for his club, he was able to feast on second division teams at Union Berlin and the teams he faces at Copa America will be much better than what he saw in the 2.Bundesliga.
Wood also isn't much of a target striker. His strength is in his ability to run. He does it a lot and everywhere, making him better suited to play with a partner up top, as he did for much of the season with Union Berlin. It's possible he's even a better fit on the wing than he is alone up top.
Jordan Morris
In an ideal world, Morris would be the Americans' striker for Copa America. After all, the 21-year-old has been pegged as the future of the national team, having made the senior team while still in college and scored on Mexico before he even turned pro. But this is still a kid who has been playing professionally for all of three months and there are still times that he looks like it.
While Morris made waves when he found the back of the net against Mexico, he hasn't scored for the U.S. in six matches. He's also been all too invisible for the national team since. At least in the U.S. shirt, he's looked more like a project than a star, whose main contributions right now would be off the bench as a speedy sub.
In Morris' defense, all of his showings for the U.S. came before turning pro. He got off to a slow start with the Seattle Sounders, failing to score in his first seven matches, but then he scored in his next four. He's begun to find his feet and while hardly a finished product, it's impossible to ignore the strides he's take in the last couple months. The Morris that next pulls on a U.S. shirt will be miles better than the Morris we've seen for Klinsmann's side before.
Chris Wondolowski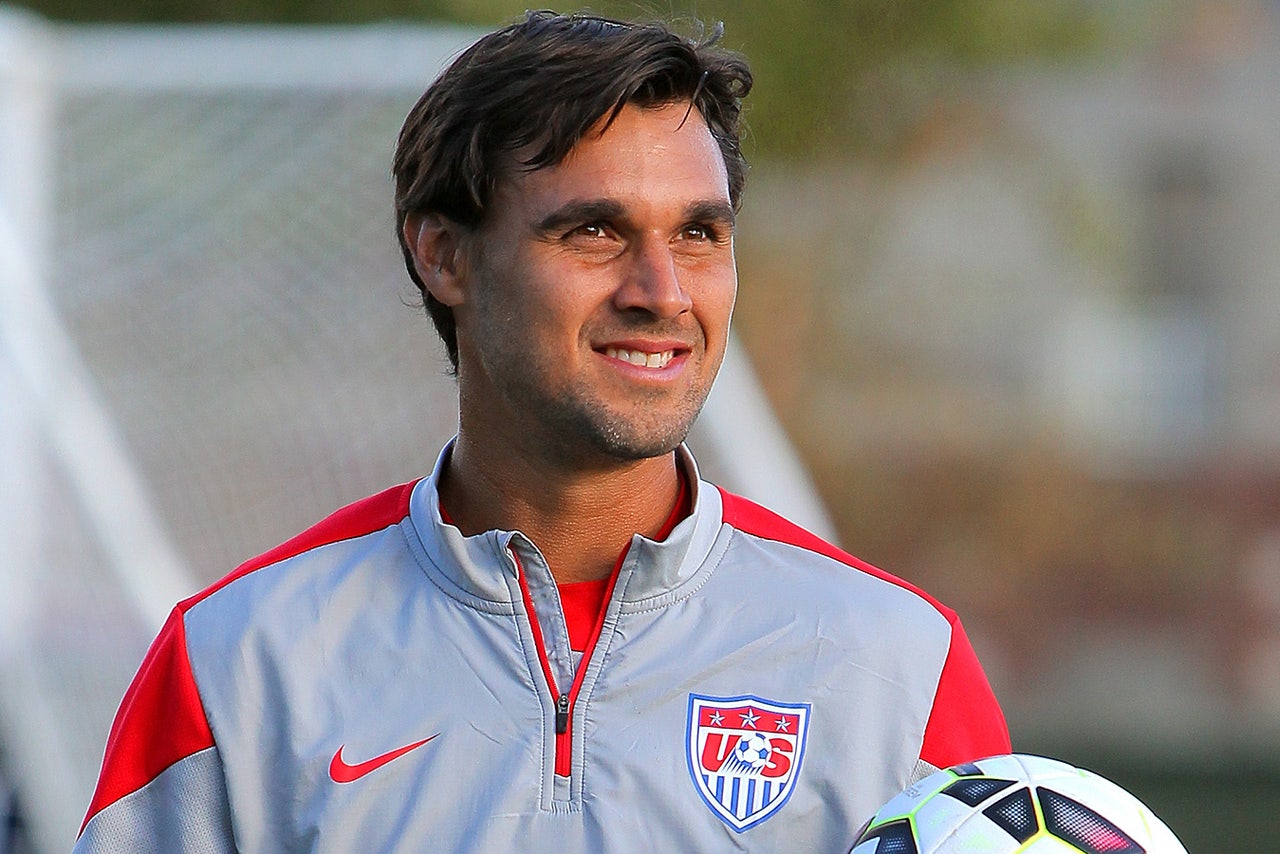 Nobody can question Wondolowski's record in MLS. The striker's 116 goals are the fourth most in the history of the league. He does a remarkable job of finding space in between defecders and finishing, making him seem like a great option for the U.S.
The problem is that he's never been good for the U.S. Even when he scores, like he did in the early part of the 2013 Gold Cup, he did it against terrible teams. He has never shown that he can make an impact against quality opposition on the international stage and while it's unfair to continually bring up the sitter he missed in the 2014 World Cup round of 16 against Belgium that would have won the U.S. the match, it was fairly representative of his international career.
Klinsmann likes Wondolowski, presumably in large part because of his work rate and great attitude, which helps the entire squad. But there's a big leap from liking a guy to starting him at a major tournament.
Gyasi Zardes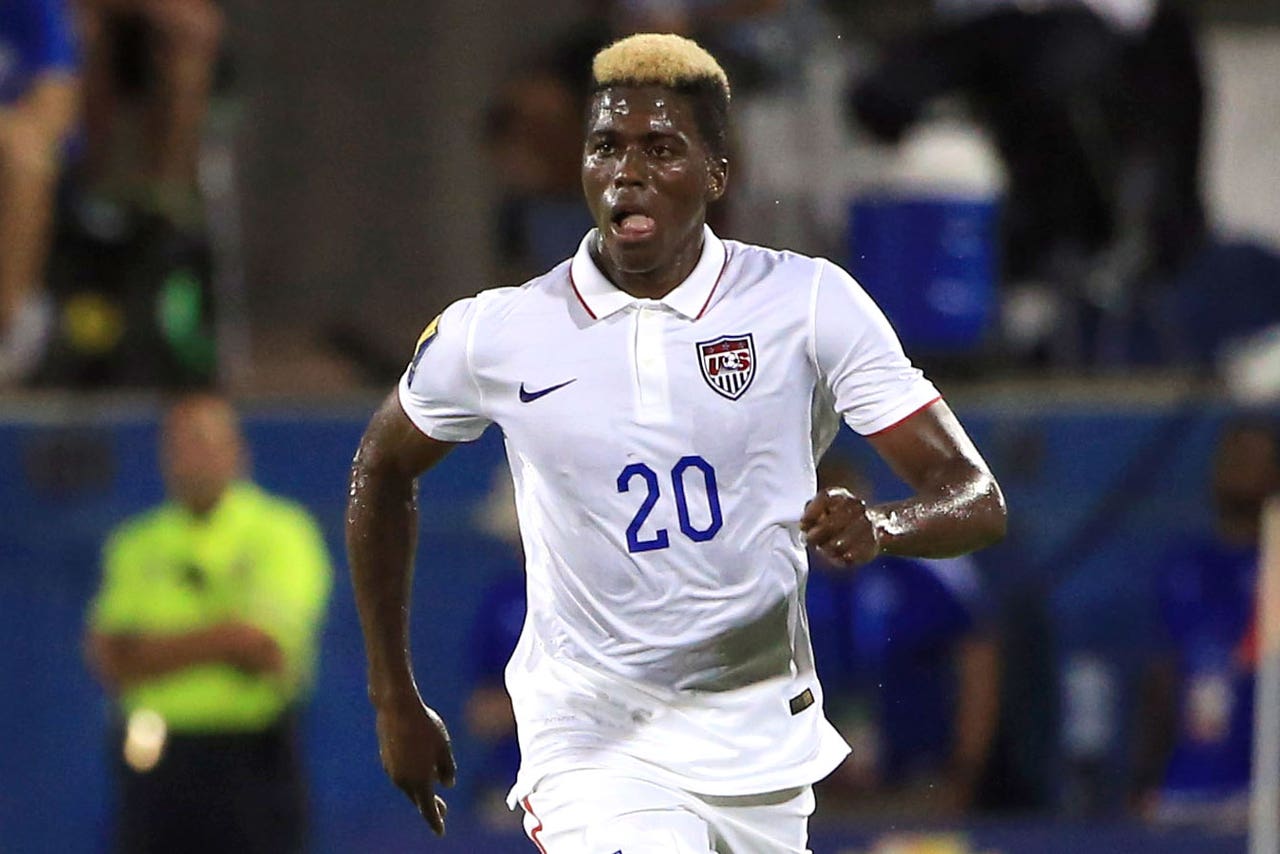 Zardes has proven himself to be a good MLS goalscorer and he's one of Klinsmann's favorites. If you want a speedy option who has shown that he's capable of chasing down balls or separating from defenders in the box, Zardes is your man.
But he's not a target striker. He's next to incapable of playing alone up top. And on top of that, Klinsmann has made it clear that he sees Zardes as a winger, taking advantage of the space out side and utilizing Zardes' defensive skills to make him an impact two-way player.
Fabrice Picault
The 25-year-old has never played for the U.S. senior team before. He's never even been called up. But after a strong spring for St. Pauli, which saw him score four goals, Klinsmann has called him up for the first week of Copa America training camp and he'll get a chance to prove himself.
There are some who see him more as a winger than a striker and he's not an ideal target man, but he's more capable than some of the other players on this list as a lone striker.
Clint Dempsey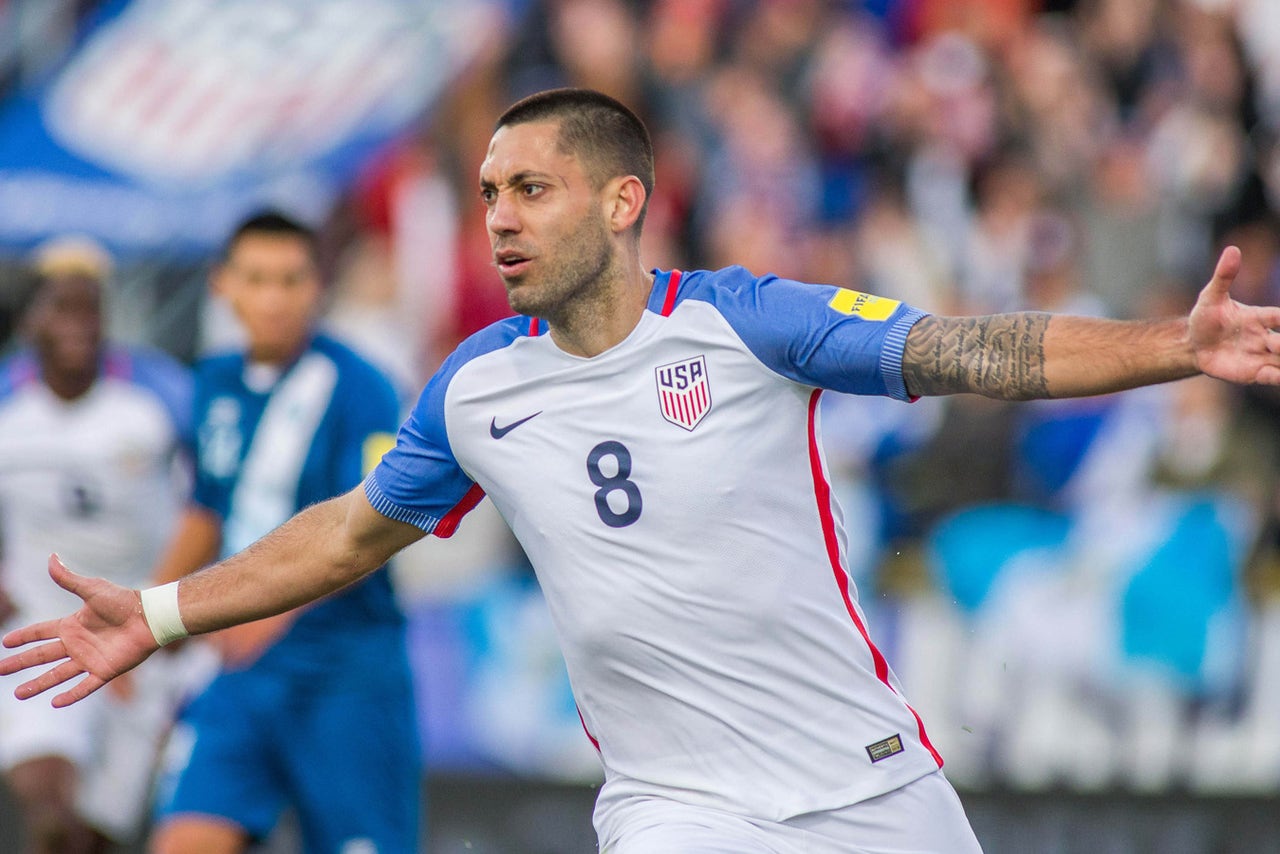 Dempsey is not a target striker. He may not even be a striker. But there's also an argument to be made that he's better than anyone else the U.S. has right now. He played as a lone striker at the 2014 World Cup once Altidore went down and while it limited his ability to score or even be play maker, his hold up play providing the Americans with a much-needed outlet from pressure. The question is whether it's worth sacrificing everything Dempsey brings to have his hold up play.
C.J. Sapong and any other MLSer
Sapong is having a great year for the Philadelphia Union, but the Copa America rosters are due on May 20 and the U.S. won't all in MLS players until May 23 so Klinsmann would have to take him sight unseen. That's unlikely and the same is true of any other MLS player who hasn't been a part of the player pool of late. Dom Dwyer would be an option if he were a citizen, but that's still a year away.
***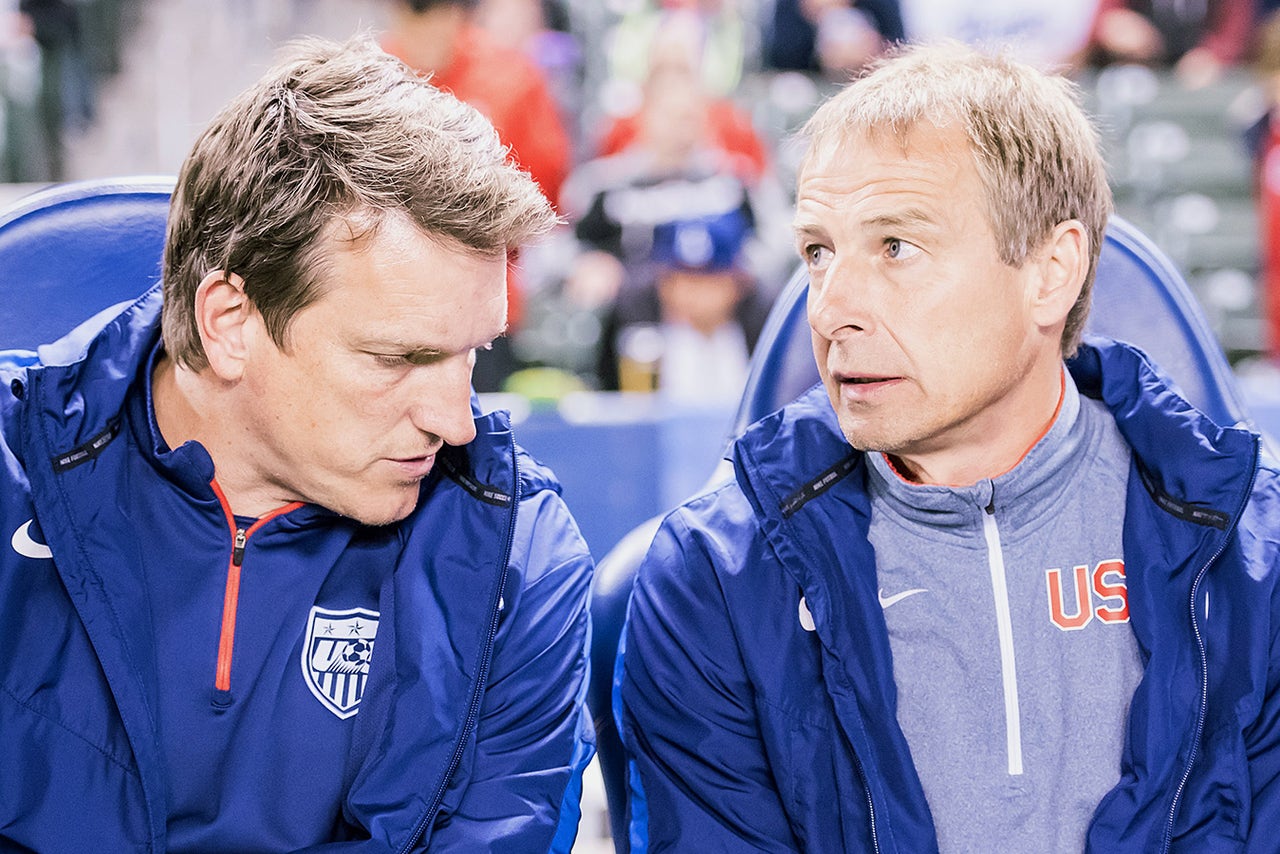 If you had to pick anyone from this list, you'd probably choose Wood. He's the best of a group that is imperfect, at best. But there is another option: playing with two strikers.
Klinsmann has favored a lone striker look with Dempsey or Bradley as an attacking midfielder or supporting forward underneath. He hasn't been completely against playing with two strikers, though, and there's a fair argument to be made that the U.S. has actually been better with two up top. If that's the case then some combination of these players is a lot more attractive. Whether it's Wood, Morris, Zardes or Picault, all four are better suited to playing with a partner. That does put Dempsey in a rough spot, but Klinsmann could also make him an out-and-out striker alongside one of the other options.
The pressure will be on the U.S. (and Klinsmann) to perform at Copa America Centenario. The team and manager have struggled for too long now and with not only the spotlight, but the expectations that come with being the host, this tournament will be their time to break out of their slump. Doing so will be tougher without Altidore, but that won't be an excuse many let fly so Klinsmann and Co. have to make it work. And that means finding a solution from an unproven group of strikers.
MORE FROM FOX SOCCER
---
---