USWNT 'not messing around' vs. Sweden, even if it means early date with France
BY Martin Rogers • June 18, 2019
PARIS – From the moment the draw for this Women's World Cup was made, it became very clear that the United States' path to the final could be significantly easier if it finished second in its group, rather than winning it.

The primary reason for that is host nation France — alongside the Americans, regarded as one of the best two teams in the tournament – with a swell of patriotic support behind it and perhaps the worthiest possible foe of all.

Yet if you thought for a moment that the U.S. had any temptation to land themselves in a softer portion of the knockout bracket, think again. During all of my interactions with the American team over the past month, from the pre-departure build-up in New York, to their training camp in London, and after both of their first two games in Group F, the message has been unanimous.

Winning is for winners. Losing deliberately, or not trying your hardest to win? Not an option. Not for these players.

https://twitter.com/FOXSoccer/status/1140791247298162688

When I told Tobin Heath that the merits of placing first or second were a point of discussion back home, her response was so emphatic that she wouldn't let me finish the question.

"People have spoken back home about is it better to finish first in your group of second," I said, after Sunday's 3-0 win against Chile. "Your team is all about …"

"Finishing first," Heath interjected. "We don't have any thoughts like that. We want to take each game – and win each game."

Conspiracy theorists have been hard at work, speculating that a convenient defeat against Sweden in Le Havre on Thursday would enhance the U.S.' chances of progressing deep into the tournament, potentially defending the title it won in 2015, and adding a fourth title to its historic haul. Given its glut of goals against Thailand, a draw against Sweden would still be enough to win the group.

The winning team in Group F will face Spain in the round of 16, followed by France in the quarterfinal – assuming the French survive their round of 16 clash.

Group F's second-placed team would square off against either Canada or the Netherlands, followed by (probably) Germany. The Germans are two-time champions and no easy touch. The French, however, are stronger currently, and will be roared on by a passionate home audience each time they take the field.

So why wouldn't the U.S. give themselves a bit of an easier ride?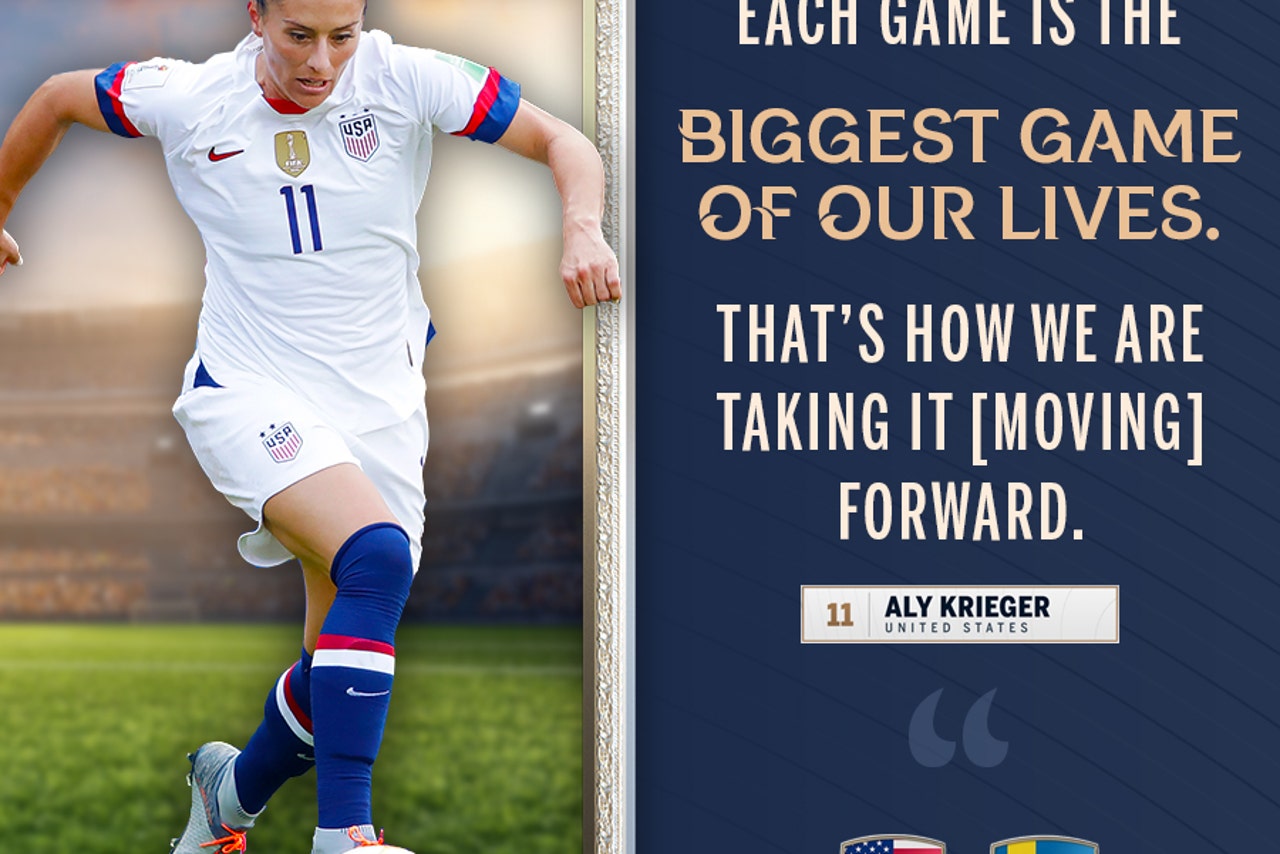 "(Beating Sweden) is huge," said defender Ali Krieger. "It makes a huge impact on the world to see that we are not messing around, we are here to win. We are here to win every game, to score as many goals as we can and to prove we are the best team in the world. Each game is the biggest game of our lives. That's how we are taking it [moving] forward."
---
---