United States
United States
USMNT appealing Jermaine Jones suspension, hoping bad new rule can help them out
Published
Jun. 17, 2016 5:51 p.m. ET

The United States national team is appealing the suspensions to Jermaine Jones and Bobby Wood, hoping that at least one, if not both of them will be cleared to play in the semifinals of Copa America Centenario. And while there could be an argument made that Wood should be cleared, it looks like the Americans are hoping to exploit a bad rule change to get Jones' ban overturned.
Jones earned his suspension when he picked up a red card in the Americans' quarterfinal win over Ecuador. The midfielder got caught up in a scuffle and the fourth official spotted him hitting Michael Arroyo in the face. When the fourth official told the referee, Jones was shown a red card and got the one-match suspension that comes with any red card.
It appeared as if the referee made the right call. Hitting someone in the face has always been an automatic red card and Jones certainly hit Arroyo in the face. But the U.S. is hoping that a rule change made by FIFA that went into effect across the world on June 1 could save them.
The U.S. should absolutely make this appeal and try to use the new rule to their advantage. They're in the business of winning matches and if the rulebook says something that they can use to help them win matches, it would be irresponsible of them to not give it a shot.
That said, the rule change is ridiculous. Contact to the head of an opponent being an automatic red card was one of the few rules in the sport that made sense.
At no time should you strike another player in the head and whether the contact is "minimal and negligible" shouldn't matter. You don't want a red card, don't hit someone in the head. That is entirely reasonable and changing that rule opens the door for players who try to hit someone in the head getting off because they throw a bad punch or slap. It makes little sense to reward players for being bad at violent conduct when you want to eliminate all violent conduct, regardless of damage.
On top of that, the old rule was not only sensible, but clear cut. You knew what a red card was and there was no dancing around it. Now, people — referees, disciplinary committees, national federations or tournament organizers — will have to interperet what "minimal and negligible" means. That could mean 10 different things to 10 different people. And beyond that, considering many of the trust and legitimacy problems in world soccer, asking officials to make more judgement calls seems especially silly. 
Maybe Jones can get his red card overturned. If he does, but it is ruled a yellow card, then he will still be suspended for yellow card accumulation. That seems likely at a minimum, considering he made a fist and hit an opponent in the face, but Jones' individual situation isn't so important here. The rule change is what's really startling. The sport's officials really decided to get in the business of deciding which contact to the head is a red card and which contact isn't, when they had a pretty clear and reasonable rule to begin with — don't ever hit someone in the head.
MORE FROM FOX SOCCER
---
---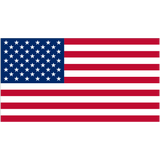 Get more from United States
Follow your favorites to get information about games, news and more
---