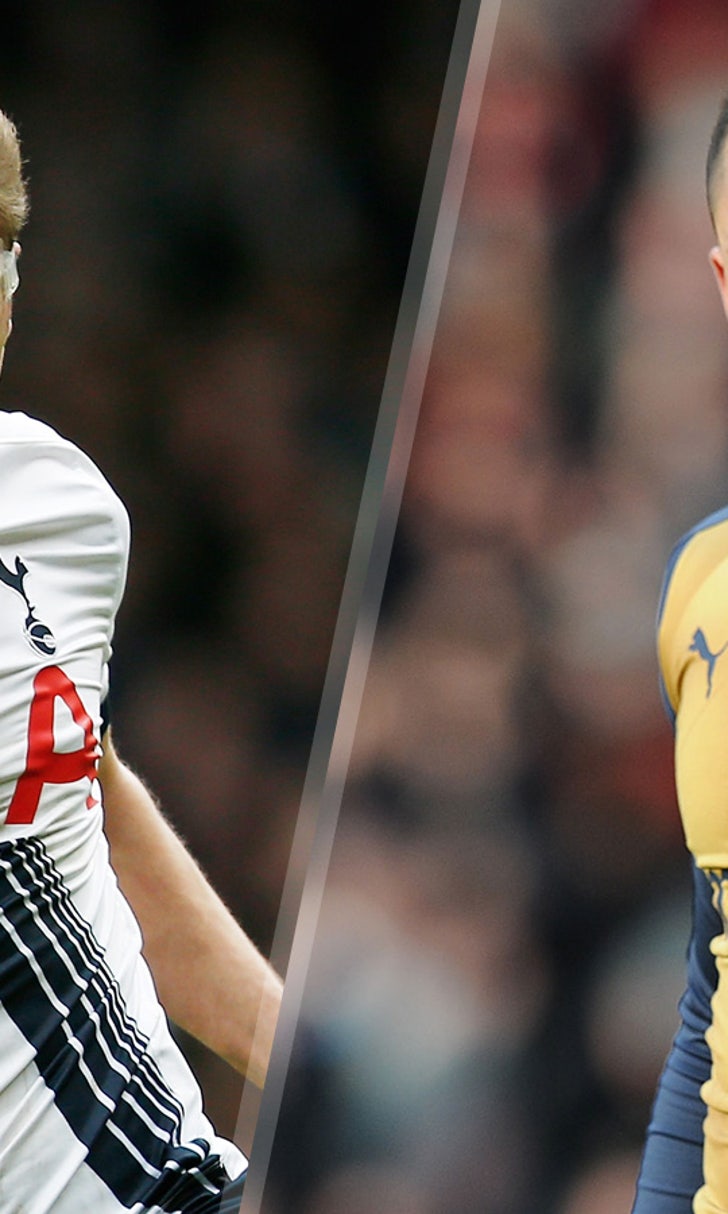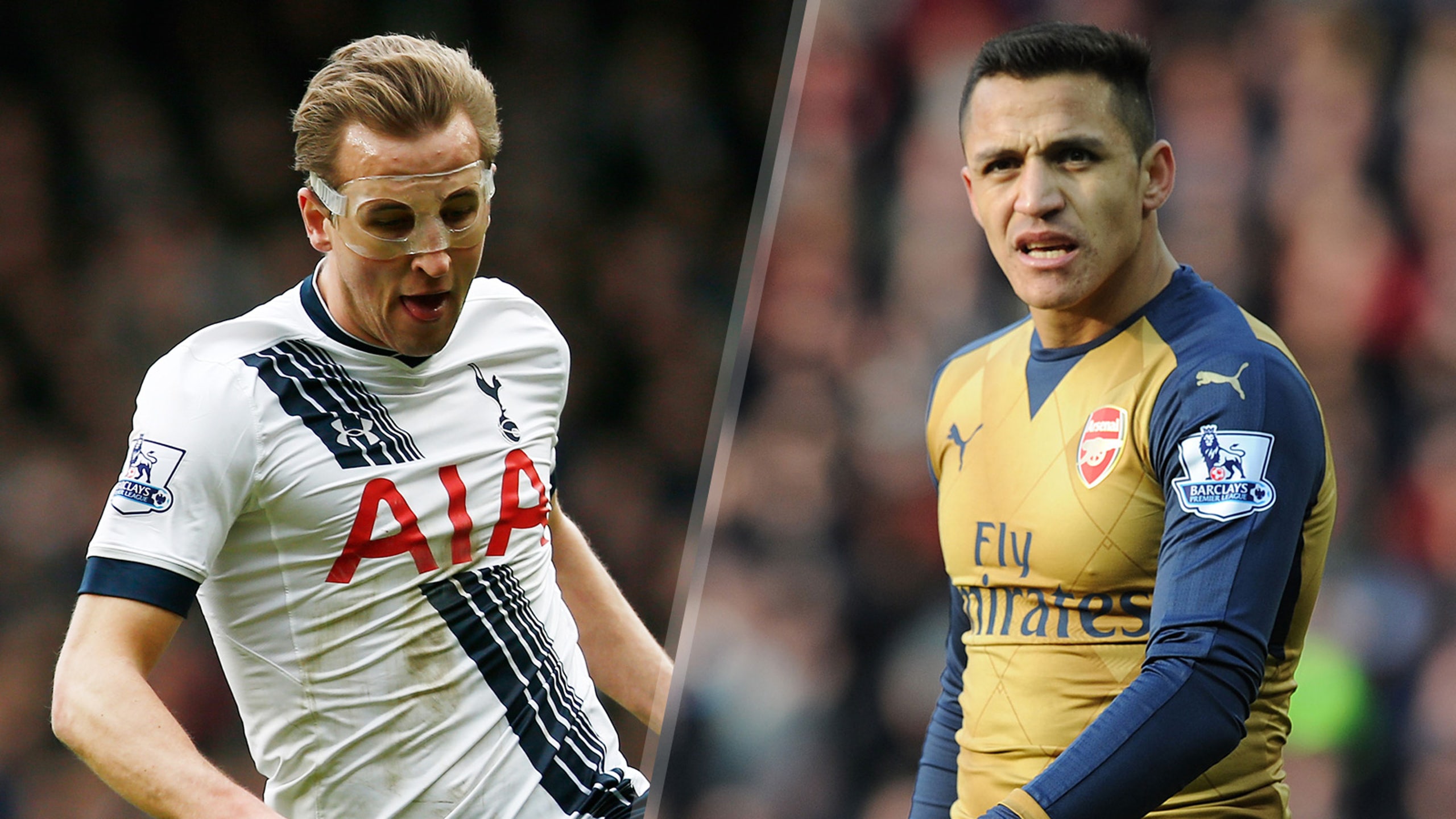 Tottenham meet Arsenal in the biggest North London derby ever
BY Ryan Rosenblatt • March 4, 2016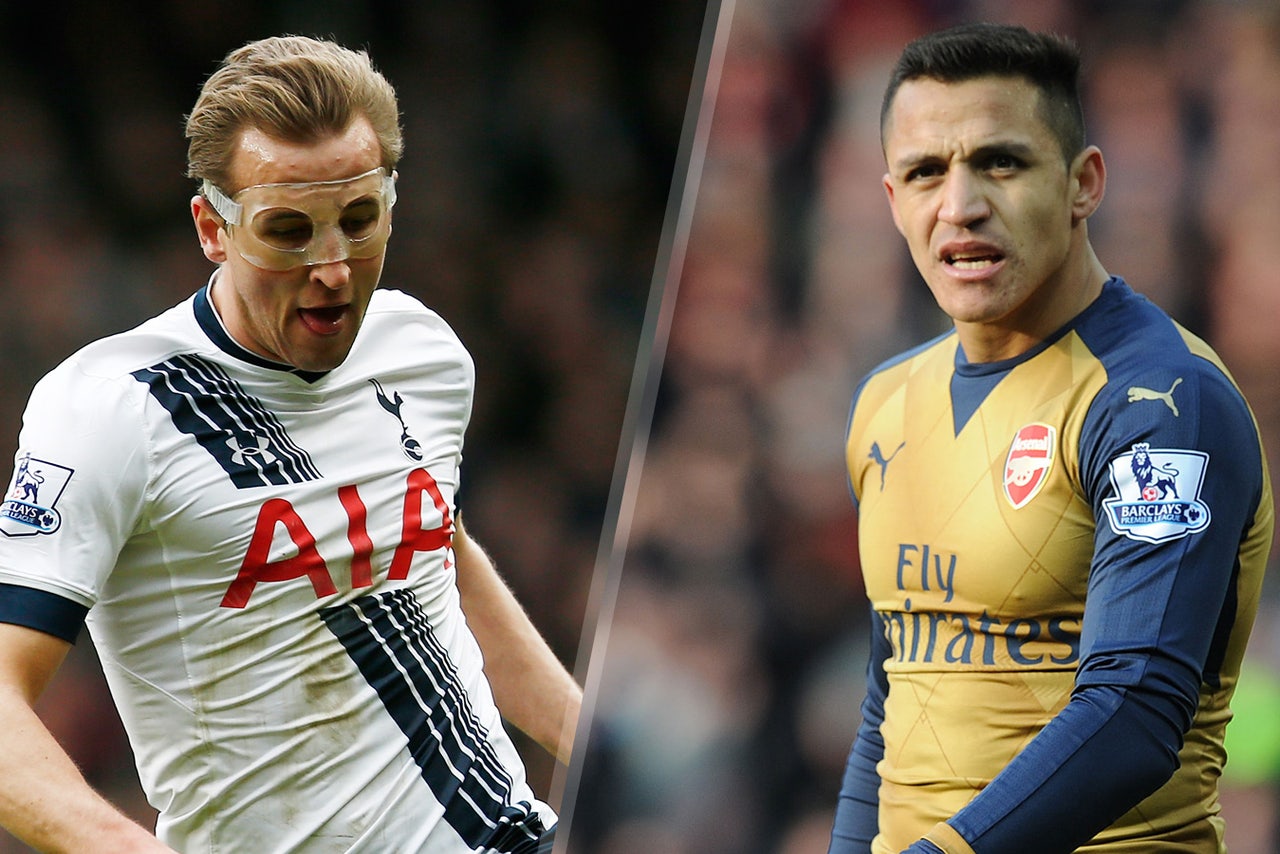 The North London derby has been played for 107 years. That is 182 matches of drama and venom, but no Tottenham vs. Arsenal clash has been anything like the one we will see on Saturday. The stakes have never been higher, and a trophy has never been on the line quite like it will be when the hated rivals take to the pitch at White Hart Lane.
Tottenham sit in second place in the Premier League, just three points off the pace set by Leicester. Arsenal are another three points back of their rivals, pitting both in a late season title race for the first team in more than 60 years. A win by either team will make them the title favorites, a reward all on its own, but it will torpedo the other's chances at winning the league, a delectable bit of sweetness in a rivalry defined by salt.
Neither Spurs nor Arsenal have had this good of a chance to win the league in years. That is especially true for Tottenham, who are 55 years removed from their last title, but even Arsenal have felt the pressure for years. The Gunners have finished in the top four each year since 1996-97 and look like a team that should be finishing first, but they've watched every opportunity go by the wayside.
The teams aren't quite the same as those that preceded them, though. Of course that's obvious by their places in the table, but there's much more to it than their results.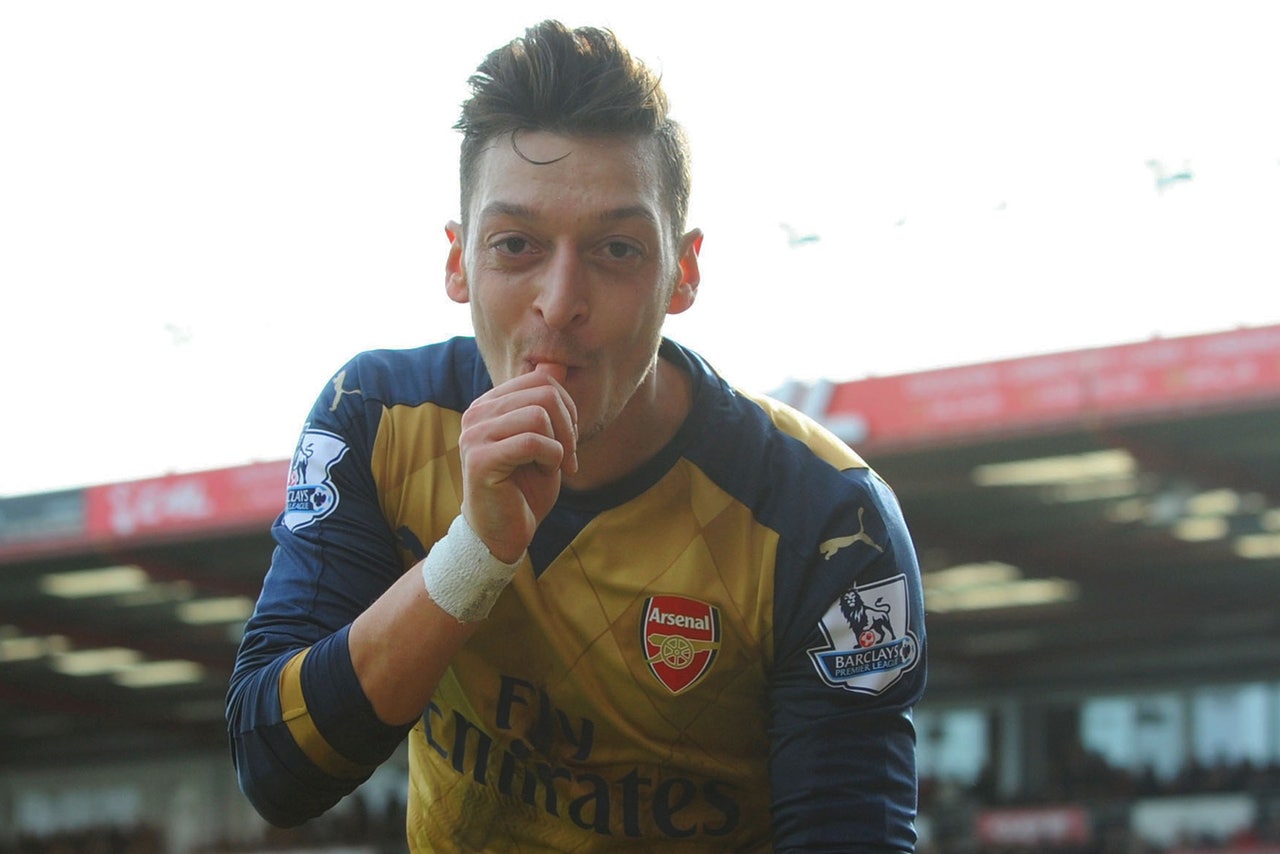 Mesut Ozil
Both sides have transcendent stars in the attack, with Tottenham's academy providing them Harry Kane, the star they've yearned for. Arsenal counter with Alexis Sanchez and Mesut Ozil, two big-money signings that have made good on their exorbitant price tags and helped appease fans who were worried that the Gunners would never spend big on the difference-makers they needed. But the biggest difference in both teams, and why they're flying high with a shot at the title, can be found in the center of the pitch.
Tottenham's conversion of Eric Dier from centerback to defensive midfielder has transformed a team that was once susceptible to any counterattack, even bad ones. The middle of the field may as well have been an open road for teams to hit at Spurs and attack a back four that, whether in good or bad form, never had a chance in such situations. Now, even an injury to Jan Vertonghen hasn't stopped them, as Kevin Wimmer has performed admirably in the Belgian's stead, in large part because of Dier's work cutting out danger before it can become the back line's problem.
Arsenal have a similarly influential defensive midfielder in Francis Coquelin. That their midseason swoon came at the same time as Coquelin's absence through injury wasn't a coincidence. He has the same impact on the center of the pitch for Arsenal as Dier does for Spurs, providing the cover that gives the back line a fighting chance.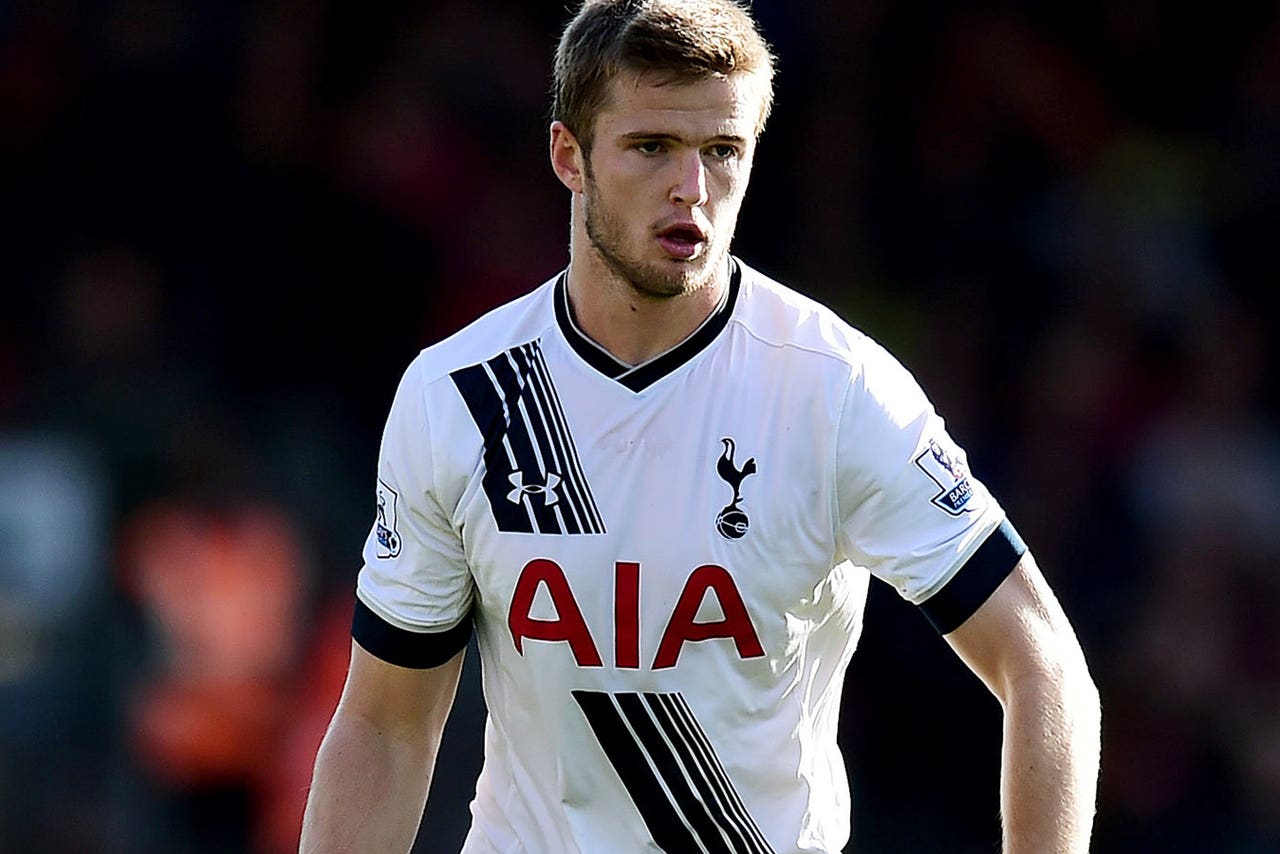 Eric Dier of Tottenham Hotspur
Both North London clubs came across their defensive midfielders almost by accident. For years neither side thought that an outright holder in the center of the pitch was a necessity. As a result, the losses piled up. But Dier, signed as a defender, changed Spurs' thinking and now there's a precipitous dip when he's out, while Arsenal turned to Coquelin last season as a last resort only to see him shine. All of a sudden, neither teams looks as fallible as we've grown used to seeing them.
For years, Tottenham and Arsenal have managed to trip over each other, and over themselves. It's defined this rivalry for nearly a decade, and in some cases even longer. For the two sides to be on the straight and narrow is as disconcerting as it is surprising, but here they stand -- Spurs with their new heroic leader Mauricio Pochettino and Arsenal led by the familiar Arsene Wenger.
The managers have as much to prove as the teams, with Pochettino looking to cement his status as a miracle worker and one of the best managers in England. If he can turn Tottenham into title winners, no one will question that again. Wenger used to have the managerial-wizard tag, but that's no longer the case. A title could change that and allow him to lord over not just Spurs, but Chelsea, Manchester United and Manchester City for the first time in years.
It's the North London derby, just as we've always known it: dramatic, hateful and a bundle of drama. Now sprinkle it with a bit of title race and the chance to wipe away years of disappointing history and you have the most important clash in a rivalry that traces its history back before World War I. To say that there will be fireworks would be a massive understatement.
---
---