The 10 most influential Premier League injuries this season (so far)
October 29, 2015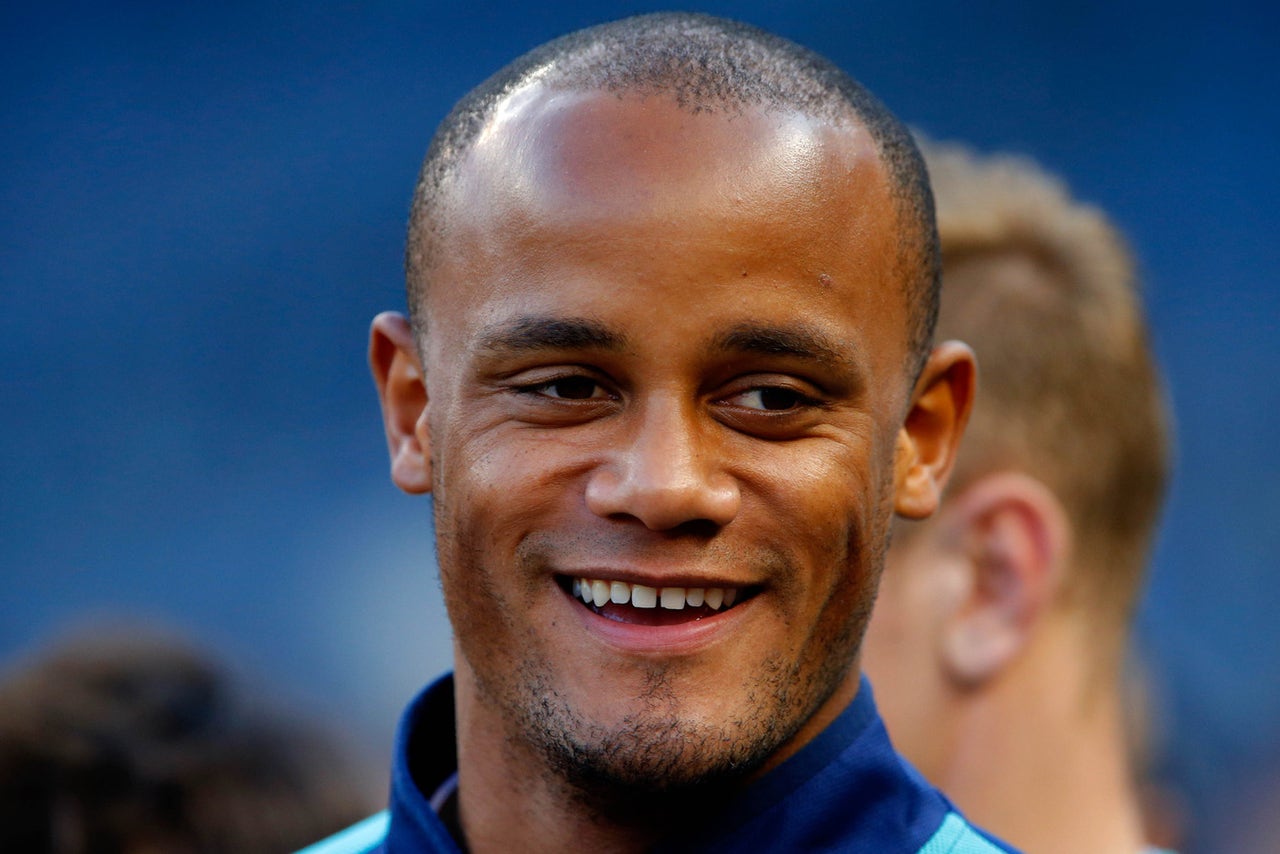 By Jeff Snyder
We are just a little bit over quarter into the Premier League season and already, teams have had to deal with some very important players going down due to injury. Some teams have been hurt more in the injury department than others and some teams have dealt with their injuries better than others but nevertheless, the teams depicted on this list were dealt a major blow when their star player went down with injury. Here is the ten most influential Premier League injuries this season (so far).
Vincent Kompany – Manchester City (Calf/Shin Injury – Back at Full Fitness)
At the start of this season, Manchester City looked indomitable. Teams just couldn't break them down or stop them from scoring. This all fell apart with the injury to defensive general, Kompany. The player may swing from being world-class to simply good (it would be unfair and untrue to call Kompany average), but he is still integral to that defense. Without him in their side, Manchester City have allowed their valuable point gap to disappear, and now find themselves equal with Arsenal and only two ahead of West Ham. Never thought I'd be writing that about West Ham.
Daniel Sturridge – Liverpool (Various Injuries – Possible Return Date: Nov. 8)
What an unfortunate season and a half Sturridge is having. He is a player who has absolutely been blighted by injury, but when he's fit is brilliant. It honestly wouldn't be much of a stretch at all to say that if Daniel Sturridge was fit, Brendan Rodgers may still be Liverpool manager. That being said, Liverpool attempted to account for Sturridge's injury woes with the purchases of Christian Benteke, Danny Ings and Roberto Firmino. Of course, all three of these players have spent, or will be spending, a good bit of time injured themselves. With Benteke and Firmino back in the matchday squad, and Sturridge close to full fitness, Jurgen Klopp will hope to kick on from here. A lot will rest on Sturridge's glass shoulders though.
Tim Krul – Newcastle (ACL Knee Injury-Out for Season)
Newcastle have been called many things. A "tire-fire of a club", the Premier League's "hot mess club", and "perennial relegation fodder." A lot of it stems from the club's terrible, terrible owner Mike Ashley. The fans of that club do not deserve such an awful owner. But this season, they've just had bad luck with injuries. Things were okay, though. They could paddle along above the relegation zone. That was until their ever reliable keeper, Tim Krul, limped off against Kazakhstan while playing with Holland in Euro 2016 qualifying. Newcastle soon confirmed it was an ACL rupture, which would keep him sidelined the rest of the season. This was made worse by the fact that they were left with one fit goalkeeper, Rob Elliot, at the club. This forced them to recall 18-year-old Freddie Woodman from his loan at Crawley Town. After a nasty defeat against arch rivals Sunderland, Newcastle find themselves in 19th with only 6 points after 10 games. Escape from relegation is looking more and more unlikely.
Thibaut Courtois- Chelsea (Knee Injury – Possible Return Date: Dec. 9)
While this certainly is not the biggest reason for Chelsea's abysmal season, losing one of the best goalkeepers in the world to a long term injury certainly didn't help. While Chelsea are able to call on a great backup keeper in Asmir Begovic, you can expect a keeper of Courtois' quality to have stopped a few that were let in. Without a doubt, he probably would have turned a few of those draws into wins, and losses into draws. It might not have turned Chelsea into a team that would be taking the Premier League by storm, but they would be in or around the top-four. That's the difference a top class keeper can do for a team.
Callum Wilson – Bournemouth (ACL Knee Injury – Possible Return Date: Apr. 2016)
This was a particularly sad injury for the young Englishman. He started the season in absolute top form, with five goals in six matches. Bournemouth looked like a team that might shock the league with Wilson leading the charge to safety from relegation. Than in late September, Wilson ruptured his ACL and was ruled out for six months. This was a bitter pill to swallow for Bournemouth. They had built much of their attack around the striker, and would need him to survive the drop. What's even worse is that this injury happened after the transfer window had closed, leaving Bournemouth with no other option than to carry on with what they have. Bournemouth now find themselves in 17th, only two points above the relegation zone. Wilson will be expected to return to action in April of 2016, but whether he can recapture that form and help keep his team in the Premier League is an entirely new question.
Sergio Aguero, Manchester City, Hamstring Injury (November)
Sergio Aguero is the most reliable striker in the Premier League, but so very, very injury prone. I don't believe we've seen a full season with him at Manchester City. It might even be twice a season where he's picking up a fairly big injury. When he's on the pitch, though, Manchester City look like a whole different team. He's just an absolutely class striker who can do anything you need him to. Whether it's creating an attacking play, finishing one off, pressing, you name it, he can do it. What team wouldn't miss that?
Leighton Baines, Everton, Ankle/Foot Injury (Nov. 1)
Everton are incredibly light on defense right now, especially with the long term injury to Phil Jagielka. It is their left back, Leighton Baines, that Everton are probably missing the most, though. He has made himself one of the best left backs in the Premier League and has become an incredibly influential player in that Evertonian defense.
Jordan Henderson, Liverpool, Foot Injury (Nov. 21)
Many of you will roll your eyes at the suggestion of Jordan Henderson being so influential, and you would be wrong to. Jordan Henderson has quietly become one of the more consistently creative players in the Premier League. In Liverpool's terrible 2014/15, he was able to rack up 6 goals and 9 assists. That's more than some Premier League strikers, let alone box to box midfielders. Liverpool have clearly struggled without their captain and Jurgen Klopp will be eagerly counting down the days until he is fit.
Bojan Krkic, Stoke, Ankle/Foot Injury (Back)
It's funny how Bojan went from the next Messi to the next big flop to stand-out Premier League performer. He makes that Stoke attack click. Whether it's scoring or assisting goals, and even getting the attacking movement going, it's usually going through Bojan. If you went back in time and told somebody that the former Barcelona golden boy needed to go to Stoke to begin to fulfill his potential, you would have been laughed out of the conversation. Yet here we are.
Jack Rodwell, Sunderland, Ankle Injury (Nov. 1)
While there are many facets that can be attributed to the woes that Sunderland are now facing, the two matching injuries that Jack Rodwell has picked up this season hasn't helped at all. Losing one of your more influential midfielders is never great, but this is made worse by the fact that Sunderland are clearly lacking and need a player of his quality. While Rodwell's development may have stalled since joining Manchester City in an ill-fated money-move, there is clearly still a player there. A player that Sunderland really need to stay healthy and help push them forward if they are to survive relegation.
More from 32 Flags:
---