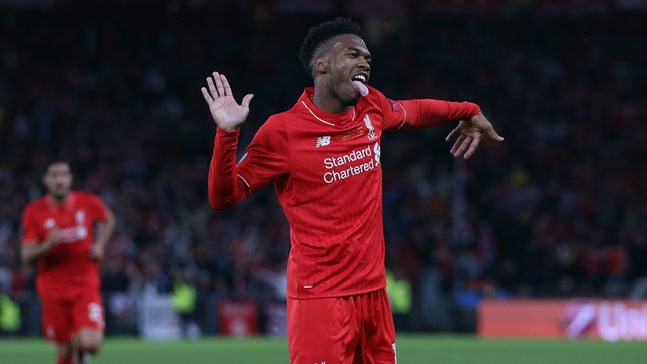 Take a breath and watch Daniel Sturridge's amazing outside-of-the-boot goal
Updated
Mar. 5, 2020 12:26 a.m. EST

Daniel Sturridge scores goals. He does it as a poacher and by creating his own shots. He does it in the air and on the ground. He does it from right in front of the goal and from a distance.
Sometimes, he even does it with the outside of his foot in the Europa League final with such beauty that it makes your jaw drop.
Why did he use the outside of his foot? Why did he bother with a shot from there? Did he actually think that was a high-percentage chance?
None of it matters because he did use the outside of the foot, he did bother and it 100 percent did go in.
One of Liverpool's biggest problems is Sturridge. It's not that he's not good. It's the opposite - he's very, very good. But he's also injured a lot and when he goes out, the Reds' attack can border on hilarity. Being dependent on a player who's always hurt isn't a great idea.
There is the bright side, though. When he plays, he can make magic happen. You know, like this strike, which has them in position to win a European final.
MORE FROM FOX SOCCER
---
---