Sounders, Toronto FC try to recover from slow starts (May 08, 2018)
May 8, 2018
Five months ago, Toronto FC and the Seattle Sounders were riding high, in an MLS championship battle for the second year in a row. These days, both are battling to get out of the conference basement.
Toiling at the bottom of the standings through the first two months of the season, the past two MLS Cup champions square off for the first time in 2018 when Toronto hosts Seattle on Wednesday night at BMO Field.
Toronto FC heads into the match on the heels of its best MLS performance of the young season thus far, looking more like the championship squad of a year ago in a 3-0 win over the Philadelphia Union. That victory moved Toronto (2-4-1) out of the Eastern Conference basement.
"We can use this in a good way to push us on over this next stretch. That's going to be important," Toronto FC's Michael Bradley said after the game.
It was Toronto's second win of the season. Both have come on home soil, as did a draw against Chicago -- the only other time the team picked up at least a point.
Wednesday's match marks the middle of a stretch during which Greg Vanney's club will play five of six at BMO Field.
"The past three games we've played well, (but) we've gotten pretty unlucky, we've got some injuries ... so to get the three points and get back on track within MLS is very important for us," Toronto's Jay Chapman said after Saturday's win. "The guys are happy."
But while they found offense against Philadelphia -- scoring at least three goals for only the second time -- Vanney wants to see even more from his team.
"We are getting to good spots. ... (But there's been) a couple of occasions when we have a good look and we try to take a better look, and then we don't get anything," Vanney told Sportsnet.ca. "In those opportunities, we have to be more prepared and more willing to take that moment, and try to put it away."
Toronto FC will aim to do so against a team that sits last in the Western Conference and has scored a league-low five goals this season. Three of those goals came in the club's lone win this season on April 22 and the other two came in a draw the week before.
The Sounders (1-4-2) have been shut out in the other five games, including their last outing, a 0-0 result against the Columbus Crew on Saturday.
Seattle played up a man for much of the match but offered little on offense, mustering just one shot on goal.
"It's particularly frustrating. I think we're better than that," Sounders coach Brian Schmetzer told the Seattle Times. "The fact that we had to resort to pumping balls into the box from wide channels is not indicative of the play that we're capable of."
The Sounders were forced to play without offensive star Nicolas Lodeiro and might have to make do without him again versus Toronto. The playmaking midfielder is dealing with a foot injury and is questionable for his team's next two matches.
While Schmetzer said the injury is "significant," he also listed Lodeiro as "day to day."
"The player, when he has a significant injury, it's his call," Schmetzer told the Times. "Nico has been a very, very positive influence for us within the club. So we're sad that he isn't playing, but ... we're going to continue to evaluate him and try and make good decisions for this club."
Forward Will Bruin leads Seattle with two goals.
---
---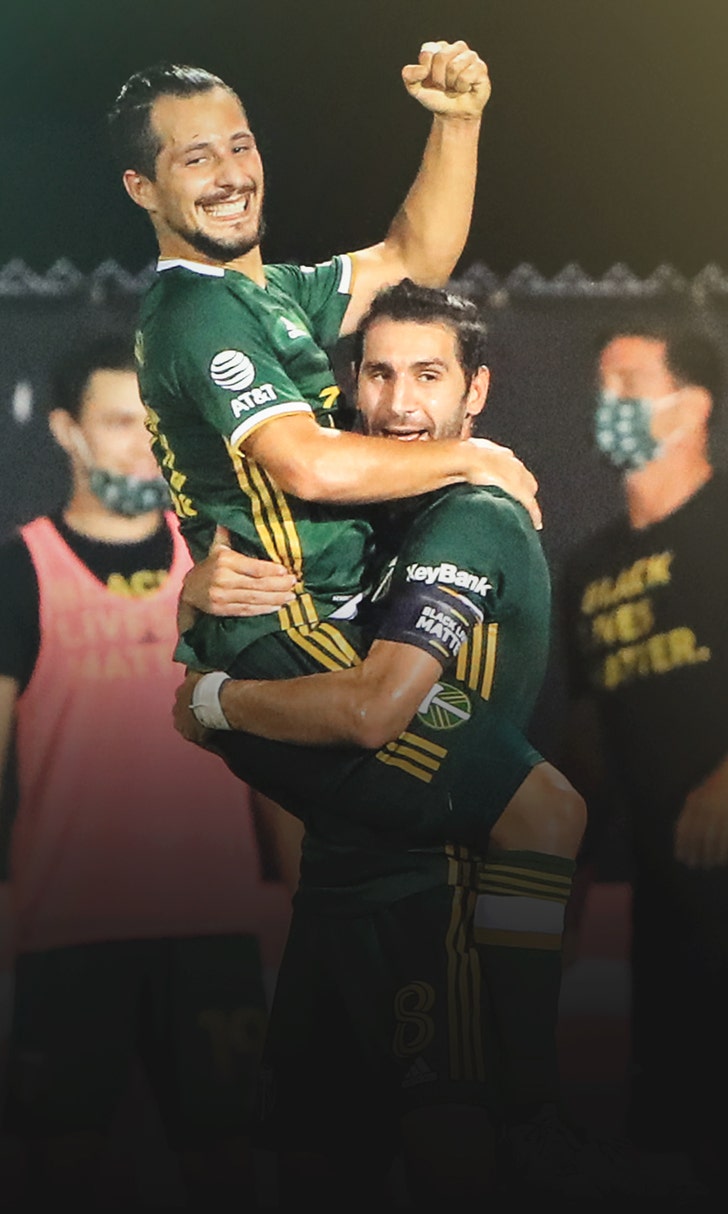 MLS Set For Full Return In August
MLS Set For Full Return In August
MLS will resume its regular season Aug. 12, although there are some hurdles remaining.