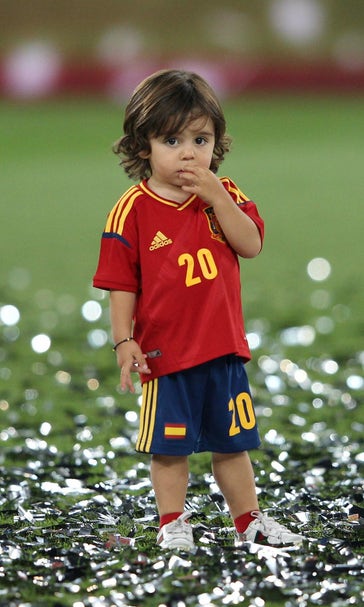 Santi Cazorla's 5-year-old son is already better at dribbling than you
May 16, 2016

As Arsenal celebrated their 21st straight season of finishing ahead of their North London rivals Tottenham on Sunday, Gunners fans may have caught a glimpse of the future as some of the players' kids joined the post-game festivities.
They also probably felt really, really bad about their own football skills as they watched 5-year-old Enzo Cazorla tear up the Emirates pitch.
Clearly having picked up on his father's outstanding dribbling and ball control, and blessed with an even lower center of gravity, Santi Cazorla's son showed off an array of moves as he danced his way around the pitch, then made his peers look like the Washington Generals as they tried to take the ball from him:
Hear that reaction? Enzo didn't just draw the usual adoring 'oohs' and 'awws' that youngsters get as they try to emulate their fathers. He stole the show! The Arsenal faithful legitimately sounded more impressed than during their side's all-too-comfortable win over miserable, last-place Aston Villa.
To be honest, maybe Villa could have used the lad.
MORE FROM FOX SOCCER
---
---