Confederations Cup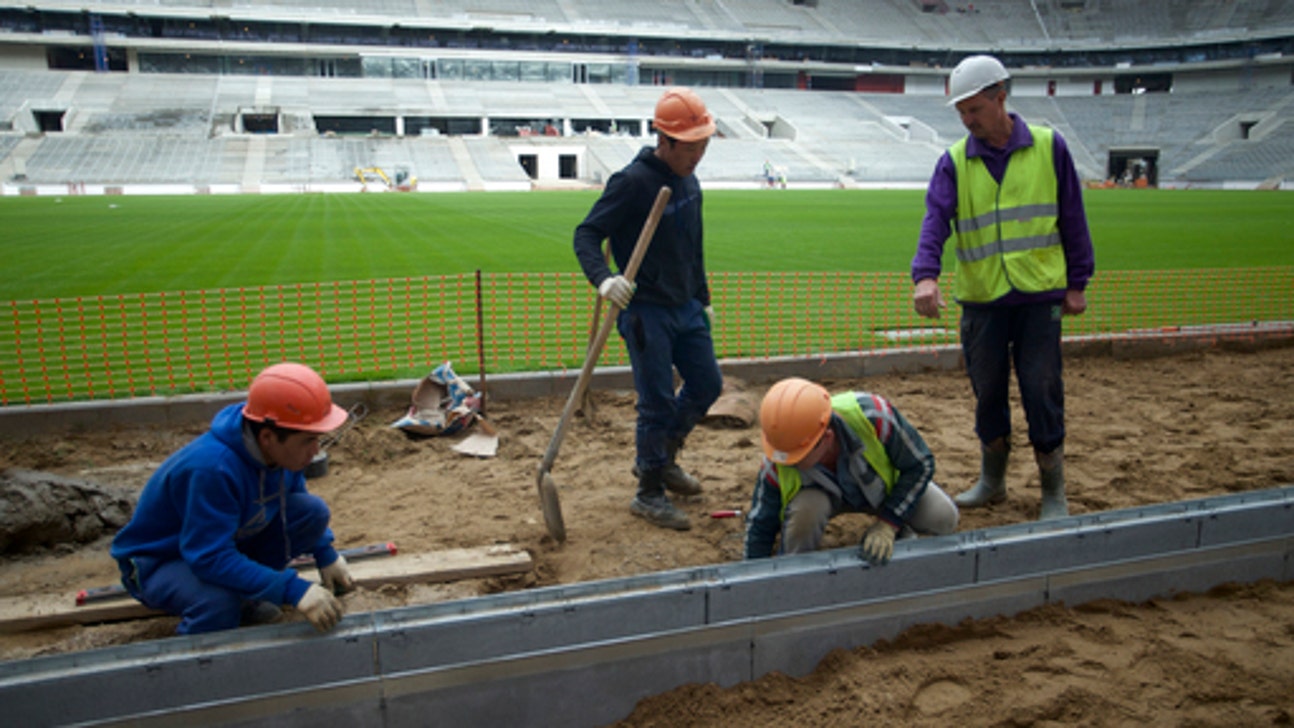 Confederations Cup
Report: Workers on World Cup construction sites face abuse
Updated
Mar. 4, 2020 9:42 p.m. ET

MOSCOW (AP) Workers building stadiums for next year's World Cup in Russia have faced repeated abuses and routinely gone unpaid for several months, according to a report by Human Rights Watch released on Wednesday.
At a stadium in Yekaterinburg, some workers were required to work in temperatures of minus-25 degrees Celsius (minus-13 Fahrenheit) ''without sufficient breaks for them to warm themselves,'' the report states.
''FIFA is essentially expecting us to take their word for it that their work has improved workers' lives,'' Jane Buchanan, the report's author, told The Associated Press. ''This is supposed to be the reformed FIFA, moving away from secrecy and a lot of deals behind closed doors.''
At least 17 workers have died on World Cup construction sites, according to Building and Wood Workers' International, a trade union.
Known deaths include workers killed in falls and the case of a worker from North Korea who died of a reported heart attack at the stadium in St. Petersburg, which will host the final of the Confederations Cup on July 2, as well as World Cup matches in 2018.
The Confederations Cup is an eight-team event that begins on June 17 and is seen as a key test of Russia's readiness for the World Cup.
In a letter to four Scandinavian soccer associations last month, FIFA President Gianni Infantino said the governing body had ''strong evidence'' of North Koreans working at the St. Petersburg site.
''FIFA is aware of and firmly condemns the often appalling labor conditions under which North Korean workers are employed in various countries around the world,'' Infantino said in the letter, which was obtained by The Associated Press.
The Human Rights Watch report, based on interviews with 42 workers at six sites, says Russian authorities are not doing enough to crack down on employers who cheat workers out of wages, including many migrants with little legal protection.
''They pay whenever they want, however they want,'' one worker from Kyrgyzstan, identified only as Alibek, said in the report.
When workers demand full payment, they can be punished or kicked off the job by employers, the report says.
Similar complaints of wage theft were made by workers at Luzhniki Stadium in Moscow, the venue for the 2018 World Cup final, in interviews last year with the AP. Allegations of worker abuses were also common leading up to the 2014 Winter Olympics in Sochi, Russia.
''The lessons of Sochi haven't been learned,'' Buchanan said. ''A lot of the same abuses persist.''
Human Rights Watch called on the Russian government to enact tougher and more frequent investigations of suspect employers and bring prosecutions against violators. The group also accuses FIFA of not doing enough to speak out on workers' issues and of operating a flawed inspection program of its own, with only partial results made public.
FIFA defended its inspection program, saying it had seen a sharp fall in ''the number of issues'' at Russian construction sites, but didn't specify a timeframe or the total number of incidents.
''FIFA is going beyond what any sports federation has done to date to identify and address issues related to human and labor rights,'' the global soccer body said in a statement. ''While incompliances with relevant labor standards continue to be found - something to be expected in a project of this scale - the overall message of exploitation on the construction sites portrayed by HRW does not correspond with FIFA's assessment.''
Separately, FIFA is also under pressure to safeguard workers' rights in the 2022 World Cup host nation of Qatar, where construction work is largely carried out by migrant workers who often have few legal rights.
''It does not bode well for Qatar,'' Buchanan said. ''Now's the time for FIFA to pull this all together - it's not too late for Russia and they're certainly well in advance of the games in Qatar - to make really clear that their expectations are non-negotiable.''
---
Associated Press writers Levi Bridges and Jan Olsen also contributed to this report.
---
---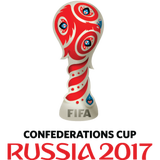 Get more from Confederations Cup
Follow your favorites to get information about games, news and more
---