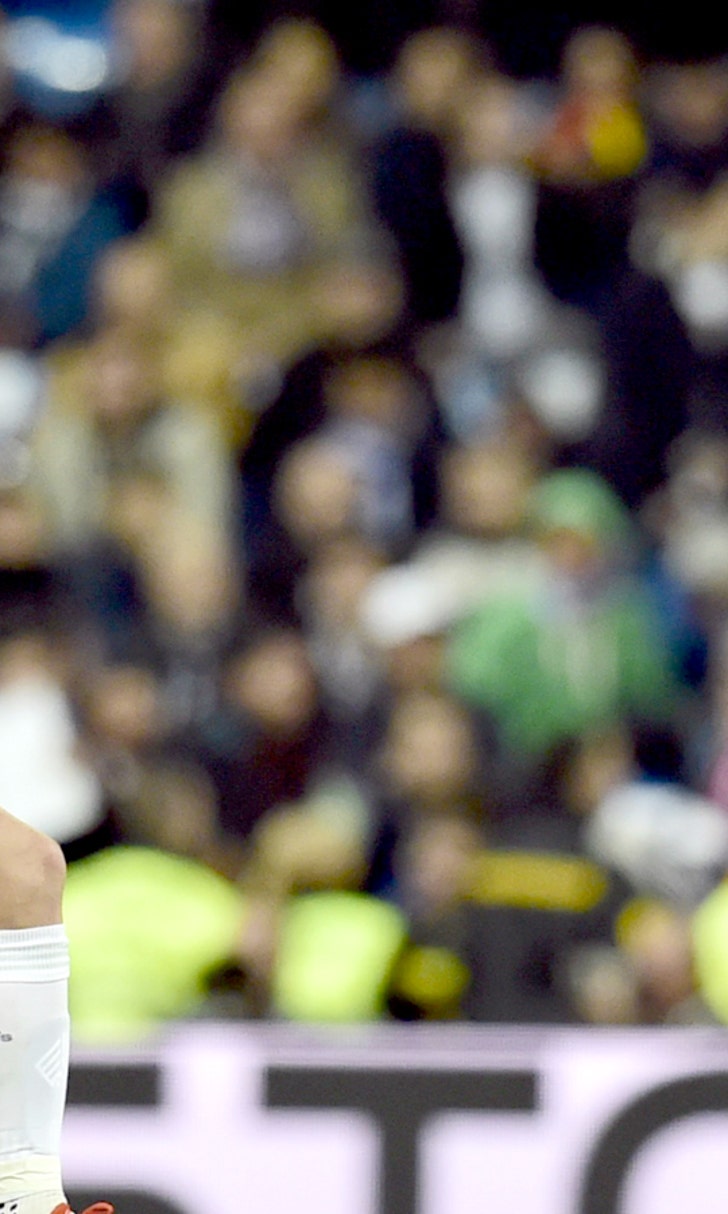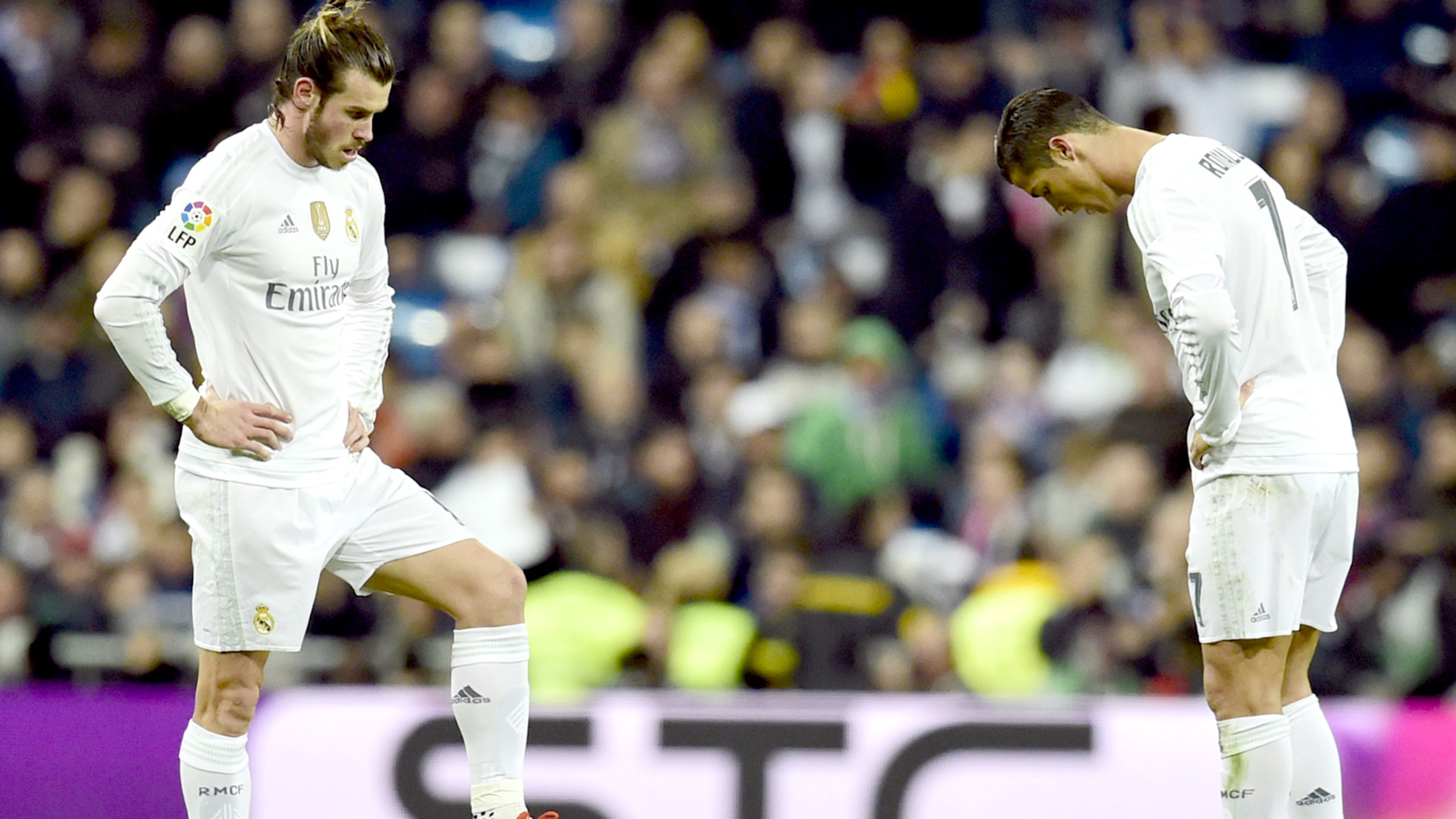 Real Madrid's abominable showing opens door for Barca repeat
BY Ian Hawkey • November 21, 2015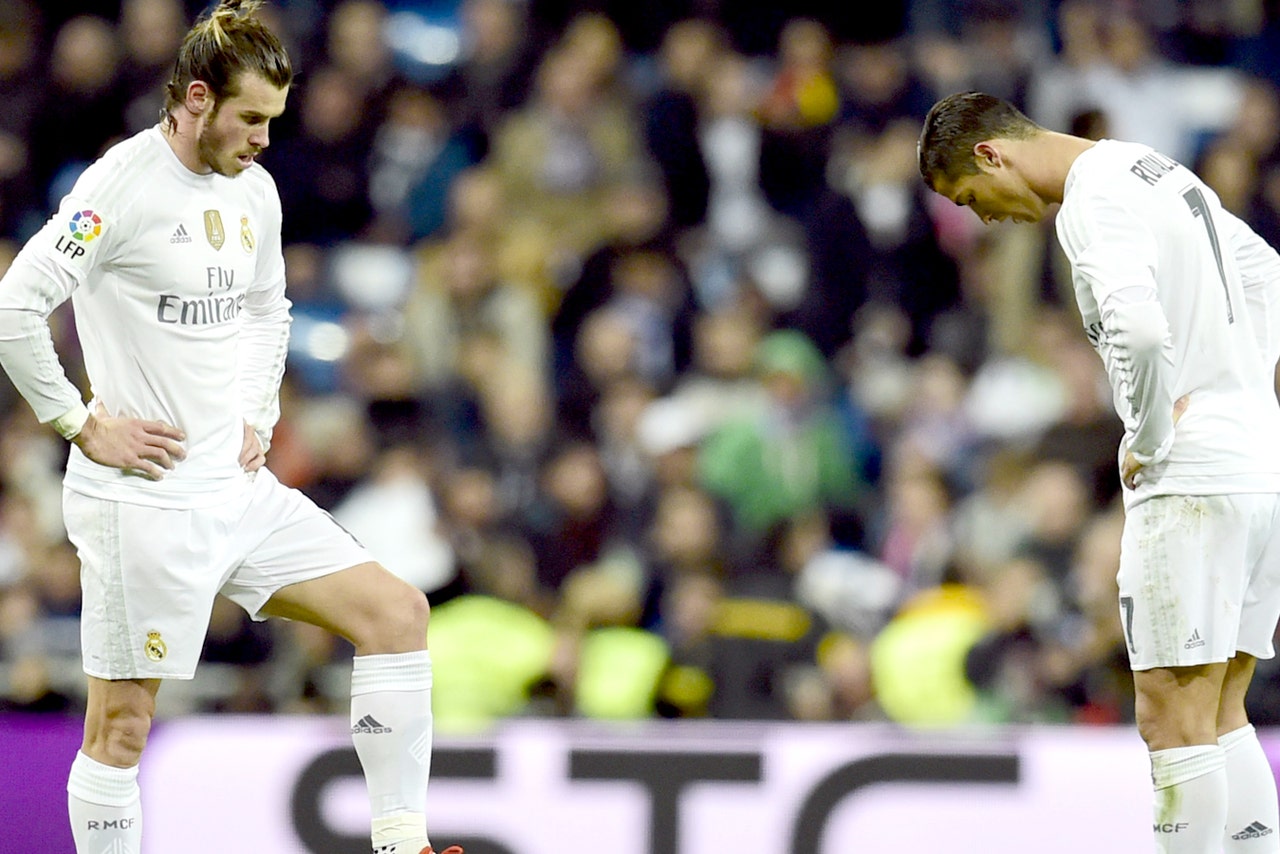 MADRID --  
Who needs Lionel Messi? Not the current Barcelona, apparently, at least when it comes to disposing of their most celebrated rivals, and apparently the club who present the biggest threat to the blaugranas hold on the two Spanish trophies they are defending this season.
Messi, the most prominent emblem of the club over the course of a decade in which they have mostly charmed the world with the quality of their soccer, and which, with some interruptions, they have mostly been the best team in Spain, spent most of his time during a truly rampant undoing to Real Madrid on Saturday applauding his teammates from the sidelines.
The good news for Barcelona is Messi came on the second half, with Barcelona up 3-0, confirming his return to fitness after a two-month lay-off with ligament problems. The bad news for Los Blancos, up against a Messi-free Barca and then a Barca with Messi, is that they look a mess. Their supporters, who have not seen a routing by their fiercest rivals on the scale of the 4-0 defeat since Barcelona came to the same Santiago Bernabeu stadium in 2009 and won 6-2, jeered them.
This one may have been even worse than the 6-2. Madrid were still contenders for La Liga on that occasion. They now trail Barcelona by six points after 12 matches of the campaign and, given the jittery nature of the club, and the period of transition that it is currently in, Madrid cannot expect to sail calmly away from this heavy setback.
In the eye of the storm, head coach Rafa Benitez. It was his first El Clasico as Madrid's manager. He acknowledged "errors were made" but was reluctant to see them as bad habits, now that Madrid have lost two games in succession, and in their previous defeat, against Sevilla, exhibited some of the helplessness that they showed for most of the night against Barcelona. Benitez was booed by large sections of the audience at the Bernabeu, as was club president, Florentino Perez.
All Madrid coaches need a strong start to the job, and Benitez did so particularly. Ever since was appointed, Benitez has been trailed by doubts in the local media, and among Madridistas, about his suitability, temperamental and tactically to the job -- there is an idea he is too cautious for Madrid -- and shape of the fixture list. Barcelona have had much the harder run-in through the first dozen La Liga matches in terms of the quality of their opponents and the difficulty of their trips than Madrid have.
"We need another two or three points to back in contention for the title," insisted Benitez. On the evidence of Saturday, they need more than that. They need to find the means of transport that will put them on the same planet as Barcelona are.
Even Madrid fans admired aspects of how Barcelona waltzed through their rivals. Or they expressed their admiration for one man, at least. Andres Iniesta, who made the second goal with a nimble run and pass to the scorer Neymar, and launched a rocket from his own right boot to make the score 3-0, was cheered by many around the stadium when he was substituted. "Andres is a national treasure, not just Barcelona's," said Luis Enrique, the Barca coach. Iniesta is indeed that, as scorer of the goal that won Spain the FIFA World Cup final in 2010.
Iniesta does not score prolifically, and he does not strike the ball often with the power he did to confirm the outcome, early in the second half. But he does enjoy being allowed the sort of ample space he and all Barcelona's midfielders had against a flimsy, unbalanced Madrid. Benitez had lined up the attacking quartet of Cristiano Ronaldo, Gareth Bale, Karim Benzema and James Rodriguez. That was an invitation to Barcelona to command midfield. With Iniesta canny, Sergio Busquets authoritative, Ivan Rakitic busy and 23-year-old Sergi Roberto impressively mature, Barca overran Madrid, and dominated possession.
And, Messi or no Messi, they had potency up front; Suarez, with an excellent finish from Sergi Roberto's pass, and a second-half goal set up by the substitute Messi, and Neymar took their combined tally to 23 goals in the period since Messi was injured in September.
Luis Enrique spoke of "a memorable victory, a blessing for us." He played for Real Madrid in Clasicos and he played for Barcelona in them too, so Luis Enrique knows the importance to both clubs of this fixture. "It tastes even better because we played so well, and were in such control," he added.
On the horizon, there should be plenty more goals for Suarez, for Neymar and for Messi. Barcelona are just over a month away, too, from overcoming an issue that looked as if it would handicap the first five months of their season: The transfer ban, imposed by FIFA, who found the Catalan club had infringed regulations on the hiring of foreign players under the age of 18. The punishment, preventing their registering new personnel throughout 2015, means the positions they wanted to strengthen after their fine but fatiguing achievements in the first six months of this year -- they won the treble -- are still in need of cover.
Some of it will arrive in January, when new signings Arda Turan, the Turkish midfield player, and Aleix Vidal, the attacking fullback, are permitted to participate. These are two footballers with conspicuous energy. La Liga leaders will be further galvanized. And Madrid know that all too well.
---
---