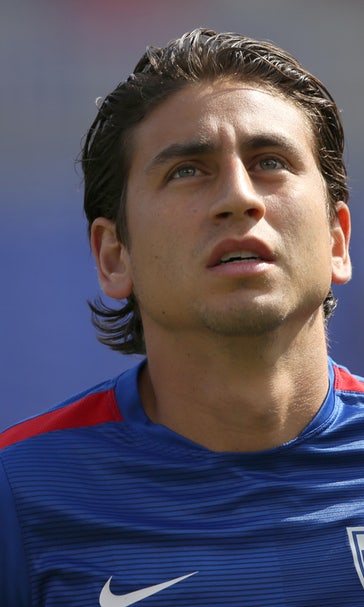 Persistence carries Bedoya through injuries to feature for USA
BY Kyle McCarthy • September 7, 2015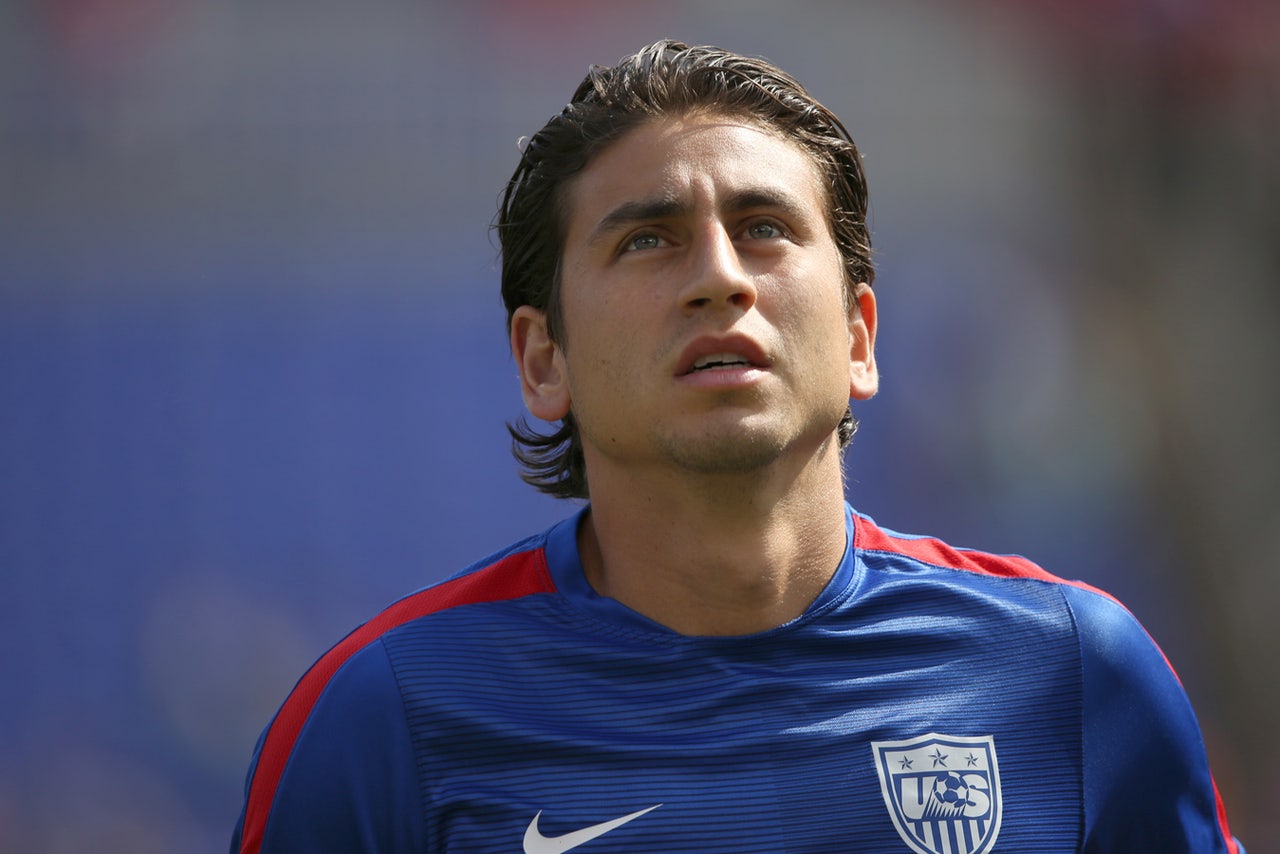 BOSTON --
The collision with the goal frame served as the perfect conclusion to a frustrating summer. Alejandro Bedoya did it full bore as he always does, at least. He smacked right into it with his shoulder in the first half of his first start of the Ligue 1 season for Nantes last weekend. It hurt, of course. It still hurts now. But the vigor that carried him into the post sustained him through the rest of the match.
After a summer spent recovering from a knee injury and wrestling with a hamstring complaint, the blow to the shoulder at least offered a change of pace. It is the sort of thing to grin and bear, another hurdle to overcome on the way toward the goal of place in the United States side to face Mexico in the CONCACAF Cup playoff on Oct. 10 (live, 8:30p.m. ET, FS1, FOX Sports GO).
"It's still bothering me, but you're never playing 100 percent as a professional," Bedoya said before he and his teammates went through their paces ahead of the friendly against Brazil on Tuesday. "There are always little nagging things as a professional. There are always things you have to deal with. I've had my shoulder taped up. I'm going. I'm getting there. It's a long season. You talk with the coaches. Some club teams don't like these international breaks because it's a long season. But it's always an honor to come here."
Bedoya did not allow that knock to sideline him once he joined his U.S. teammates in Washington last week. There were important measures on tap. The failure to retain the Gold Cup this summer created that winner-take-all playoff for a Confederation Cup place in 2017. U.S. coach Jurgen Klinsmann outlined the importance of this international window as he sorted out his plans for the Rose Bowl next month.
The situation encouraged Bedoya to push any thoughts about that nagging shoulder complaint to the side. He processed the defeat to Bordeaux on Sunday quickly and threw himself straight into the mixer with his U.S. colleagues.
"I came in right away and the next day, I was out and running," Bedoya said. "We've talked about it: this is for starting spots. In that sense, it's very important. Mentally, I'm at 100 [percent]. Training last week was real intense, to be honest with you. It was a good workload. There were good, tough sessions. The intensity was there. We talked about hard work and you could see it. Everybody is ready to be fighting for that spot and show what they can offer. We have a huge game coming up against Mexico and I think that's a game everyone wants to be a part of."
The competition for places in midfield ensures an arduous path toward that objective. Bedoya remains a versatile option for Klinsmann to slot into different areas as warranted. His application, his tactical awareness and his technical ability allows him to perform credibly whether he operates in his preferred role as a number eight in a 4-3-3 setup, slides into a central midfield role or tucks inside from a perch in the wide areas.
Klinsmann chose to field Bedoya as part of his central midfield duo in the 2-1 victory over Peru on Friday. Bedoya partnered Jermaine Jones in a flat midfield partnership. The setup represented a departure for Bedoya and a learning process for the side as a whole. Bedoya and Jones toiled earnestly for the team, but the Americans dropped too deeply and struggled to find the proper balance until the line moved higher second half.
The return of Michael Bradley in his normal perch in the center of the park for the friendly against Brazil provides Klinsmann with the latitude to move Bedoya to another spot if he so chooses.
If Klinsmann sticks with the usually preferred 4-4-2 shape, then Bedoya likely moves into contention for either of the wide berths. He provides a creative, nuanced alternative to DeAndre Yedlin or Gyasi Zardes on either flank, but Yedlin and Zardes both supply the more traditional blend of intent and pace in the wide areas. The balance between guile and speed requires further contemplation as the playoff against Mexico approaches.
It is a decision beyond Bedoya's control, though. His place in the team and his position on the field are the dominion of someone else. After spending most of his career shifting from spot to spot, he embraces his versatility and understands how to fit into the side wherever he is picked. He just wants the chance to play from the start.
"I feel like my preferred position is anywhere on the field, right? Anywhere on the XI, that's my position," Bedoya said with a laugh.
Bedoya's pragmatic response betrays the sort of attitude expected from a player willing to crash into the post and pick up his duties without a hitch. The next few weeks might not include another painful meeting with an immovable object, but they might require some of the traits mustered in its wake.
---
---