On this day in 2015, Lionel Messi floored Jerome Boateng in the Champions League
May 6, 2016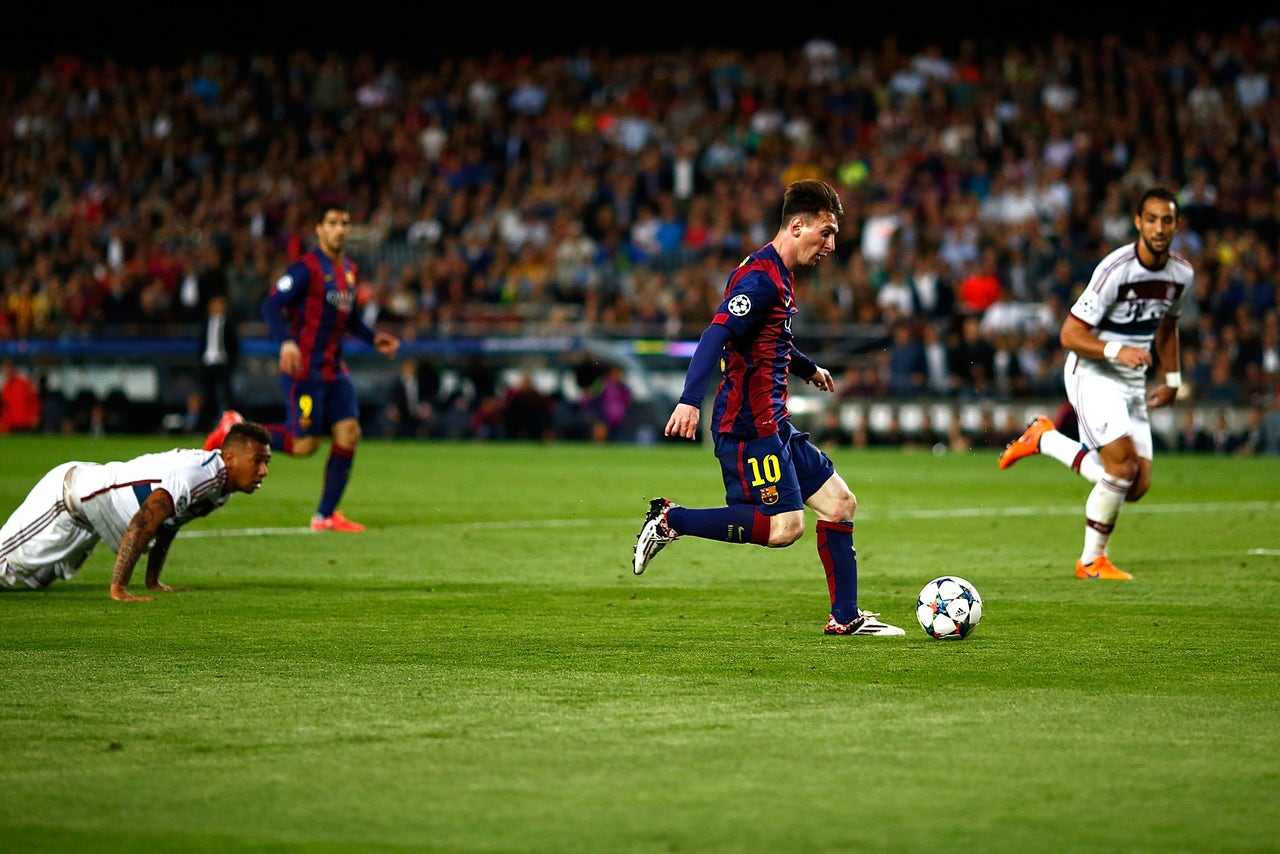 There's a reason why he's dubbed "unstoppable" and "from another dimension."
In the history of the beautiful game, few footballers have merited such high praise. But Lionel Messi, as we've come to know for almost 12 years, is not your run-of-the-mill player.
One year ago today, Messi scored one of the most memorable goals of his career as Barcelona wiped the floor with Bayern Munich, 3-0, in the first leg of their Champions League semifinal (Warning, Bayern supporters: Now would be a good time to go for a cup of tea.):
Jerome Boateng is still said to be recovering to this day.
Any way you look at it, there was no way out for the Bavarians, who under Pep Guardiola that night, tried most everything to stymie the Catalans. The Spaniard infamously deployed a three-man back line to open proceedings, a perilous defensive ruse that lasted all but 20 minutes before Guardiola ultimately recognized that he was essentially doing the soccer equivalent of playing with fire. 
Eventually, Barcelona's illustrious three-pronged attack of Messi-Luis Suarez-Neymar broke through. Messi's first, a trademark, left-footed lashed effort to the lower corner was one thing. His second, combining a wily touch and devilish chip to beat Manuel Neuer sent the tens of thousands on hand at the Camp Nou into a frenzy, and paved the way for Champions League glory.
MORE FROM FOX SOCCER
---
---