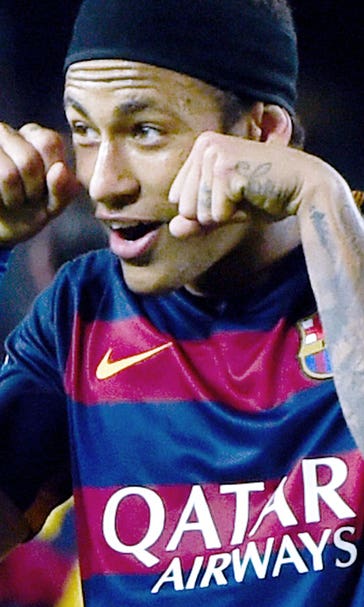 Neymar 'can't stay in Spain' with tax uncertainty, claims his father
November 18, 2015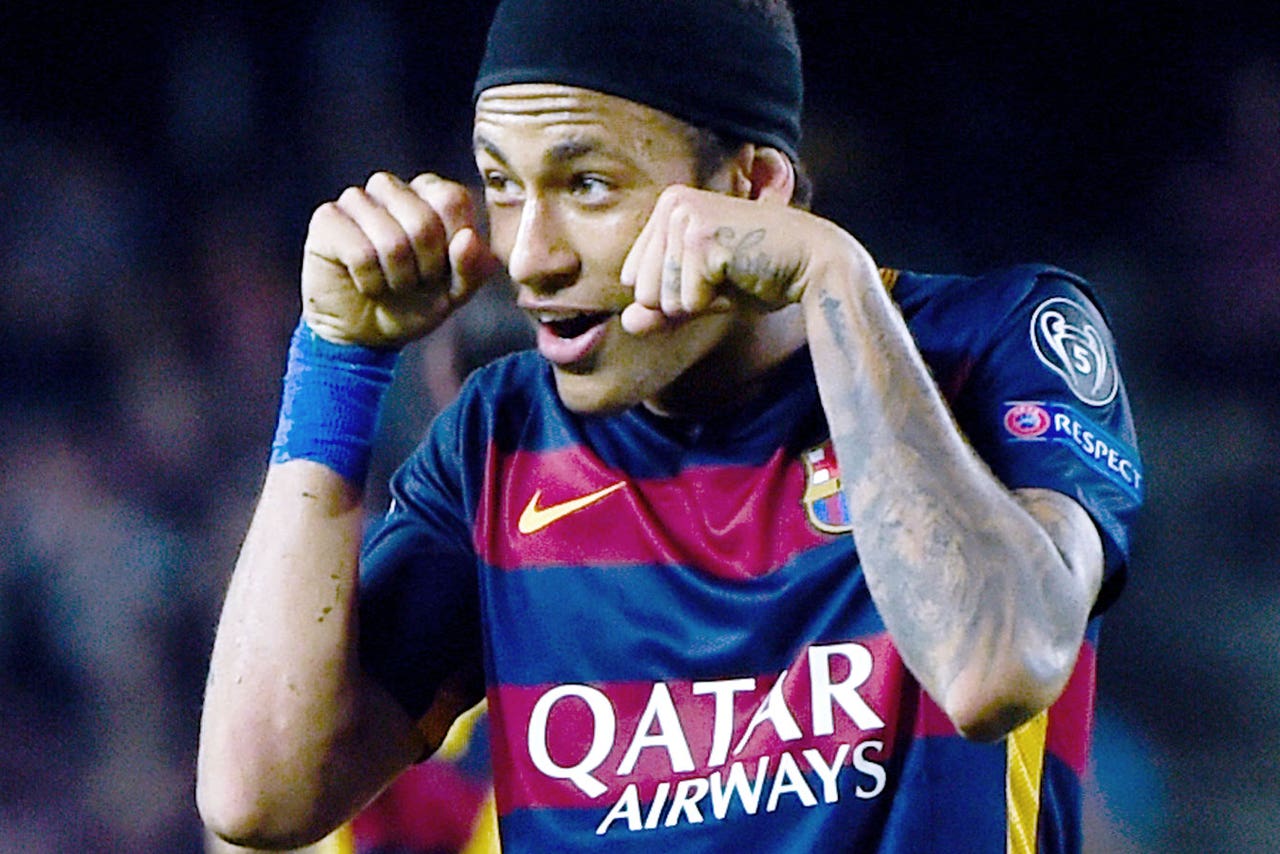 Neymar feels "very insecure and uneasy", according to his father, who claims the Barcelona star will leave La Liga unless their tax position is clarified.
The Brazil attacker's transfer to the Nou Camp from Santos has been the subject of a number of investigations in Spain and his homeland.
Barcelona are keen to extend the forward's contract beyond its current expiry date of 2018 but Neymar's father says the ongoing probes into his son's financial affairs makes it impossible for them to commit to the European champions, with Manchester United sure to be tracking the situation.
"We are talking about a contract renewal but we're waiting to resolve some things that concern us," Neymar Sr told Cadena SER, according to Marca.
"We can't have this uncertainty with the tax of not knowing if what we're doing is right. We need to know if Spain accepts our situation.
"It's hard for us because we're receiving many attacks, from Spain and Brazil on matters of taxation. Neymar is a media player and we work his image from Brazil.
"We're talking to everyone to know what to do with this issue because we don't want to be in Spain for two, three, four, five or 10 years and then be caught by surprise by being told our structure isn't correct."
Neymar Sr insists leaving Barcelona remains the only option if they do not receive clarity over their financial affairs.
"Neymar's brand has been a business since 2006 and we want to be reassured that everything is correct," he added.
"It's unfair that we can later be caught by surprise and told it's not correct. This lack of understanding makes us very insecure and uneasy.
"We have to do the right things and I'd like to know if Spain will let us work or we have to leave. I don't want to use the word 'persecution' but if we don't have a comfortable situation to work we can't stay in Spain.
"If we are creating big problems for Spain, we can't be here. We've never had such big tax problems."
---
---