MLS has Jordan Morris flying into Copa America Centenario
May 16, 2016

At just 21 years of age, Jordan Morris' career has already been the subject of intense scrutiny. Barely able to drink legally, the Washington native's chosen path has polarized the U.S. soccer fanbase, many of whom feel personally invested in his successes and failures. Should this young forward, who scored against Mexico before he even turned pro, be playing in MLS or in Europe?
Hearkening back to Landon Donovan's first trip to Germany with Bayern Munich (and subsequent return), Morris' trial at Werder Bremen piqued excitement among American fans before ultimately leaving many disappointed with his decision to return home and play for his beloved Seattle Sounders. By having the guts to make his choice according to his own needs, Morris sent an important message to American players: do you, and you only.
Born barely a year after the league's inception, Jordan Morris literally grew up with MLS. For many U.S. soccer fans, Europe is the ultimate goal, and unquestionably, that is where the world's best do indeed ply their trade. However, for Jordan Morris to turn down the option to play in one of Europe's top leagues for a club of some substance in Werder Bremen, is some testament to the improvement and growth we've seen in MLS over the past two-plus decades. Refusing to cave to the pressure and make a move that simply wasn't right for him took maturity on Morris' part.
While Morris undoubtedly has the talent to make a mark in Europe in some way, it's important not to look at his return to the States as a failure, but rather as a success for the league and for American soccer as a whole. His emergence from the college ranks shows that, while inherently flawed when it comes to producing world class talent, college soccer does still have its place in the American game. The academy system is undoubtedly the future of our sport here, but until grassroots efforts and standardized measures have been implemented across the country, college soccer still stands as an important proving ground for many players' development.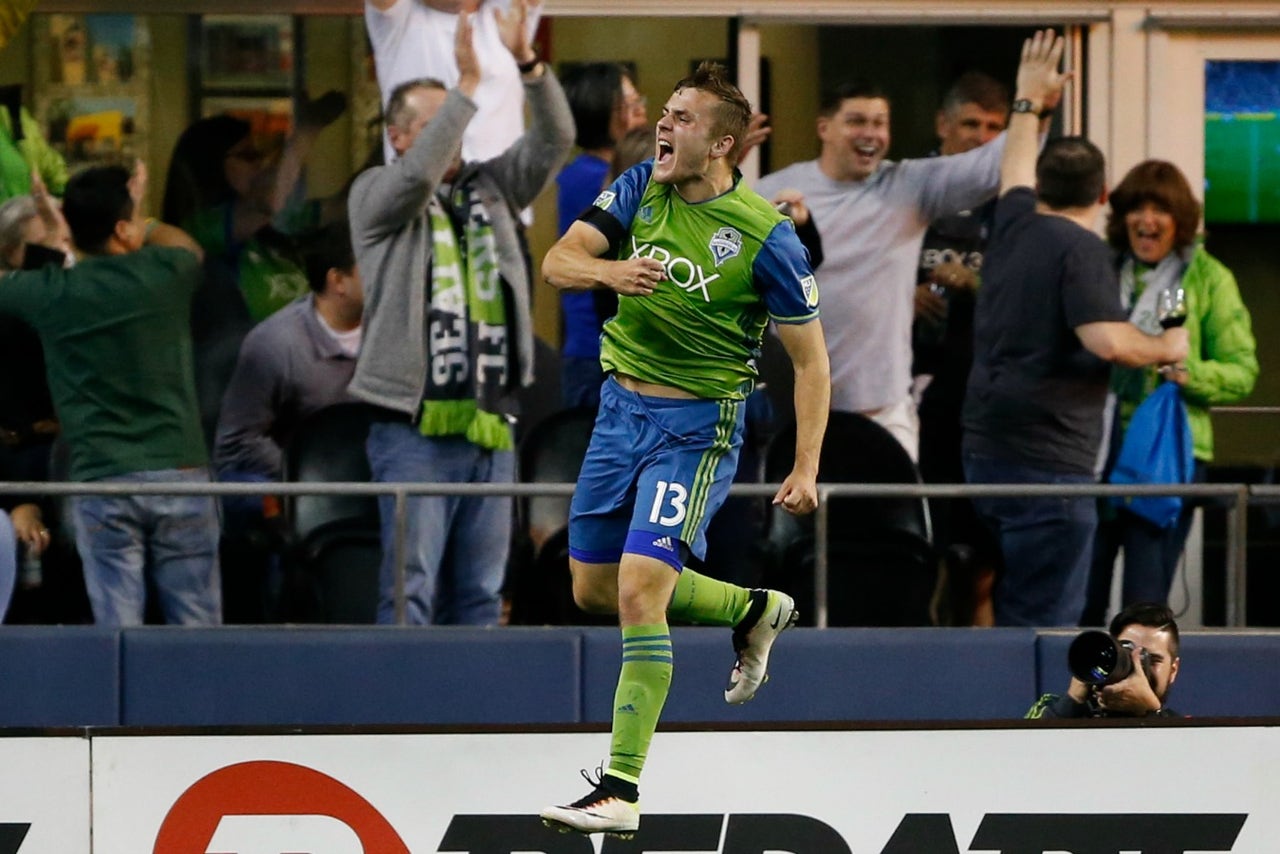 The question is whether Morris should have spent so long at Stanford and whether he should be with the Sounders in MLS as opposed to across the Atlantic.
After a tough start to his career with the Sounders, Morris recently netted in four consecutive games for his hometown side. With nine appearances under his belt for the full national team, including that unforgettable marker against Mexico, Morris seems to be comfortably settling into his role as a full pro surrounded by family and friends in a nurturing environment that best allows him to be successful as a footballer and a person.
It's natural to compare Morris to 17-year-old Christian Pulisic, who signed a professional contract with Borussia Dortmund at the age of 16, eschewing the traditional American path to professional soccer. After exhibiting his prodigious talent with the Dortmund youth teams, Pulisic made his first-team debut early in 2016, scoring his first senior goal for the club on April 17th, becoming the youngest non-German and fourth-youngest player to score a goal in the Bundesliga, at just 17 years and 212 days old. He followed that up with another goal and in the process set a Bundesliga record as the youngest player to ever score two goals in the German top flight. While from the outside, Pulisic's choice seems the obvious one, the most important aspect of his decision was that it was the one best for him at the time. And it's working out so far.
With Jordan Morris and Pulisic, two of the US's brightest talents, we have both sides of the only coin we currently have in play. One, choosing to turn out for the club he grew up with, and the other battling for a spot at one of Europe's most progressive and exciting clubs. While U.S. Soccer has myriad issues to work through, there is an obvious advantage to the American system: options.
Players can go to college, through academies, MLS or abroad. It's about finding the right one (or two, or three) for each individual player. And it looks like Morris (and Pulisic) chose right for him.
---
---