Mexico's humiliating loss was somehow even worse than it seemed
BY foxsports • June 19, 2016
This Mexico team was supposed to be different. They were spectacularly talented, had the longest unbeaten streak in the world and were playing what amounted to home matches, with gigantic green-clad crowds packing every stadium they played in. Copa America Centenario was going to be El Tri's breakout tournament, as they conquered the Western Hemisphere to win their biggest trophy ever and make their statement as true contenders on the world stage.
Instead, they went out in the first round of the knockout stages, making it no different than every single one of the last six World Cups. And not only were they prematurely eliminated —€" they were humiliated.
Chile went ahead 2-0 at halftime after a thoroughly dominating opening 45 minutes. And little did Mexico know, that was as good as it would get for them. El Tri were torn apart in the second half, conceding five more times as they gave the ball away, failed to deal with the Chile attack and were generally demolished. At no point did they look like they even deserved to be on the same pitch as Chile, let alone have a chance to beat them.
It was a thrashing in same vein as Germany's 7-1 shellacking of Brazil at the 2014 World Cup. That was an embarrassment that wasn't supposed to be matched on the world stage, maybe ever. But here we are, as Mexico now has to deal with a team that gave them so much hope suffering the country's worst-ever defeat in a major tournament.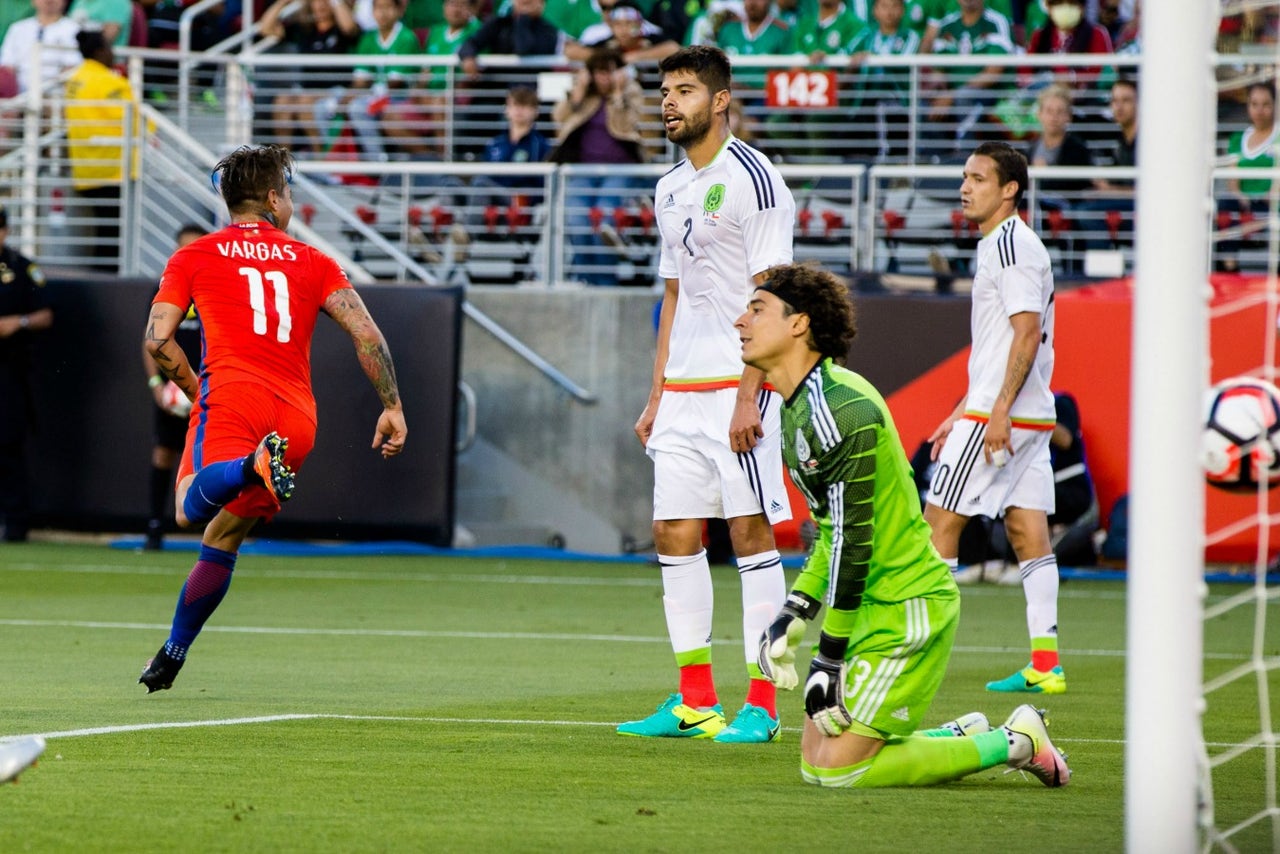 The 68,000 Mexico fans didn't even see the end of it as they streamed out with 20 minutes still to go, appropriately leaving the stadium as a sea of red seats. Whether it was the red of Chile or the red of blood depends on your level of savagery.
The first man targeted will be Juan Carlos Osorio, the Colombian manager whose hire was questioned to begin with. Of course, those critics were quieter in the eight months since his appointment as he went undefeated. But questions about his constant tinkering — even through the group stages of Copa America — persisted. Now that the tinkering has blown up in his face, with yet another new starting XI against Chile going horribly wrong, Osorio will have to answer how the team he said should make the semifinals not only failed to make it that far, but were disgraced.
The entirety of the blame can't just be placed on Osorio. First, Andres Guardado's captaincy will certainly be put in doubt, and Hector Moreno will undoubtedly be questioned as the leader of the backline. Then Guillermo Ochoa will be forced to take responsibility for being the goalkeeper who happened to be in net, enduring the Chilean onslaught. And finally, Javier "Chicharito" Hernandez will surely be asked why he didn't just go out there and score eight goals.
Rationale will be thrown out the window and, possibly for the first time ever, Mexico's federation will be excused for doing what is does best: wreak havoc.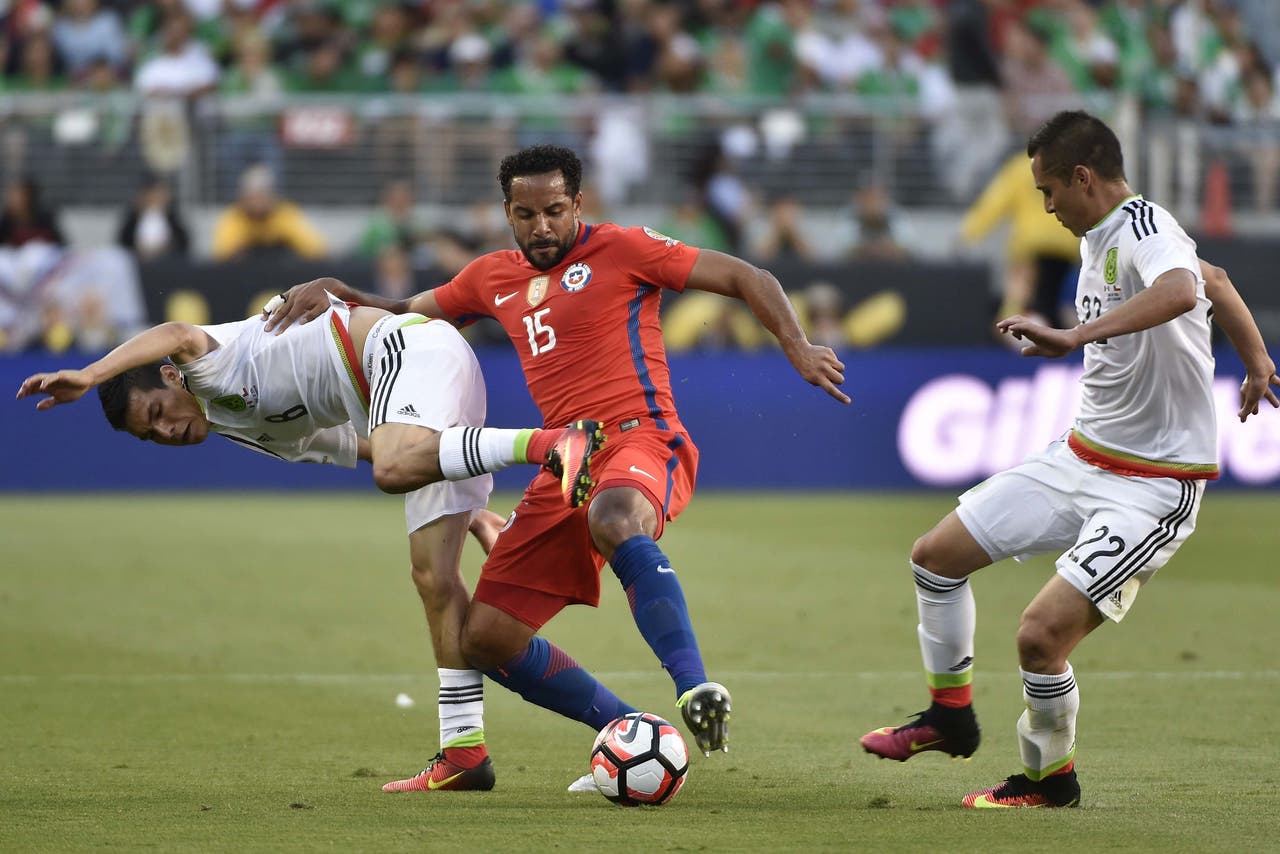 It might all be blown up, from the manager on down. Everything that got them to this point might be no more, which would be as understandable as it would be ridiculous. Because they were just humiliated, but it still doesn't make sense.
Mexico has quality at every single position on the pitch, and they had two or three options at each spot, too. Moreno and Hector Herrera are being looked at by some of the best teams in the world. Guardado and Ochoa have been stars at a World Cup. And Chicharito just spent a year lighting up the Bundesliga. Jesus Manuel "Tecatito" Corona has proven himself at a high level and Hirving Lozano is being scouted by the likes of Manchester United.
You can say that Mexico just beat CONCACAF teams or won friendlies, but the world's longest unbeaten streak, going back 364 days, doesn't happen to bad teams.
With the depth of talent, proven winners, perfect mix of experience and youth, and a manager who has won South American competitions before leading the team in a tournament where the toughest teams are South American, this was supposed to work. It was supposed to be different than it has been before.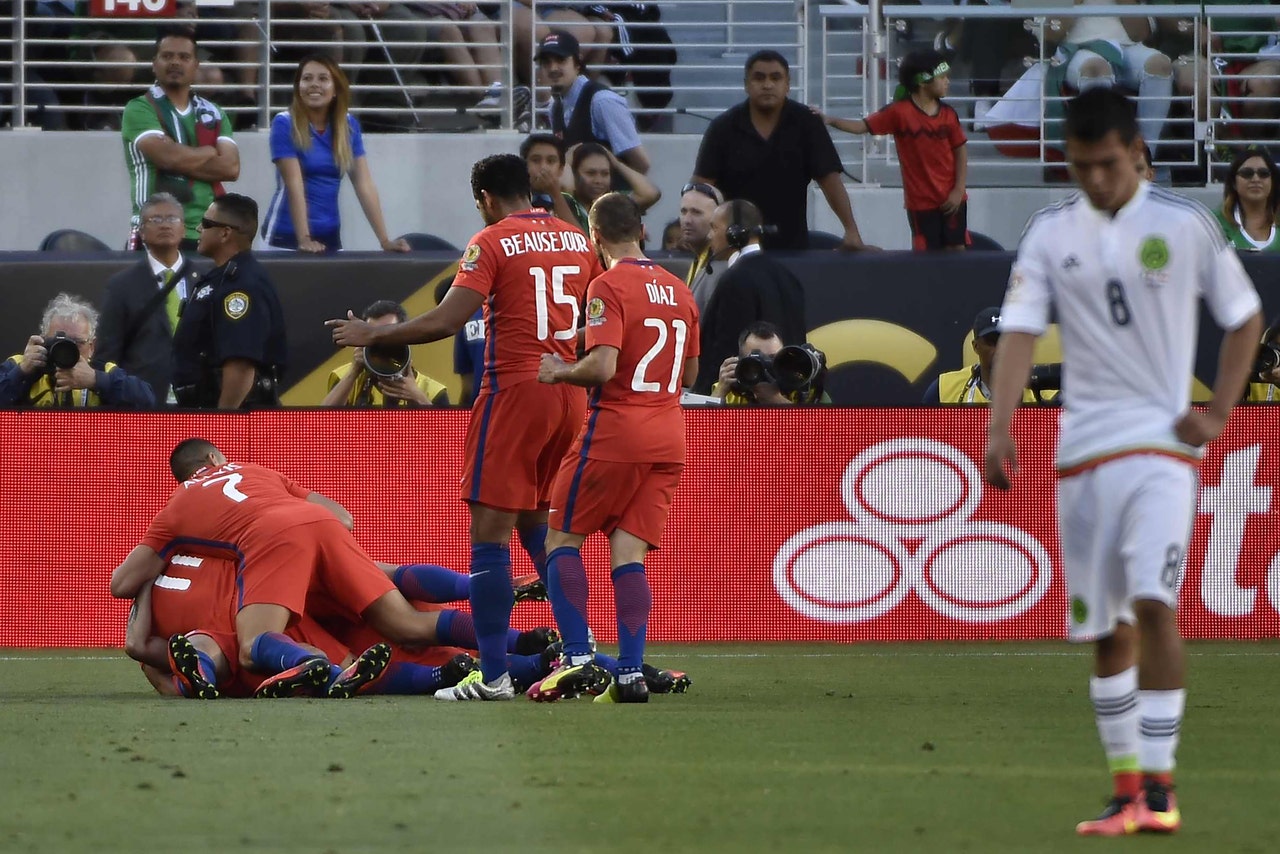 Instead, it was the same old Mexico. They crumbled under pressure and couldn't handle physicality in the middle of the pitch as Arturo Vidal ran them over. They couldn't control the ball when they needed it, as seemingly everyone on Mexico gave the ball away repeatedly under Chile's press. And the constant lineup changes a bit then, with yet another El Tri manager getting outclassed on the biggest stage.
For decades, Mexico has been on the verge of making the jump from CONCACAF powerhouse to a true global contender. Each time, they have fallen short, but never have they done so like they did on Saturday. Not with such high expectations, and reasonable ones at that. And not so humiliatingly.
Mexico were embarrassed at halftime. And with the third, fourth, fifth and sixth goals. By the time the finale whistle went and it was 7-0, a mostly empty stadium with just a smattering of Chile fans watched as the men in red celebrated and the Mexico team sat in shock. Nobody could quite wrap their heads around what happened, because nothing that bad had ever happened to Mexico before.
Call it La Roja Wedding, or any other clever name. But whatever Saturday will be called, it will never be forgotten. Because when Mexico were supposed to be reaching higher than ever before, they found themselves lower than anyone could have even imagined.
MORE FROM FOX SOCCER
---
---