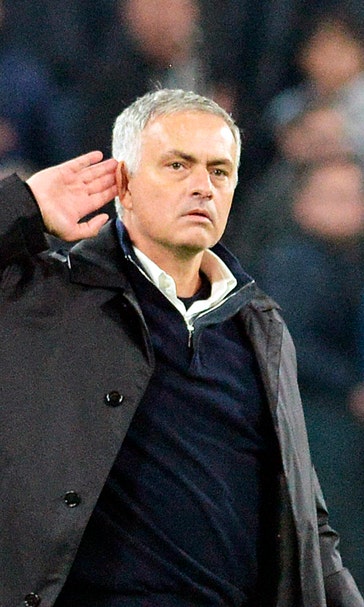 Man United to take momentum into Manchester derby
November 8, 2018
TURIN, Italy (AP) — Jose Mourinho has Manchester United playing with spirit and determination once again.
Two late goals gave United a surprise 2-1 victory at Juventus in the Champions League on Wednesday and will serve as a big boost heading into another important match: Sunday's Manchester derby.
"Onwards and upwards, and especially with the big game on Sunday it's very good momentum for us to go into that," United defender Luke Shaw said.
Opposition doesn't come much tougher than Manchester City at the moment. The Premier League champions are two points clear at the top of the standings, and nine points ahead of seventh-place United.
City has also lost only one match in any competition this season — a 2-1 setback at home against Lyon — and has scored 12 goals in its past two matches.
However, prior to Wednesday, Juventus hadn't lost all season.
"I think tonight a lot of people would have wrote us off," Shaw said after the match. "And especially there is always a lot of negative comments about us but hopefully they might say something positive for once, because I think we deserve it, the team deserve it, the manager deserves it for getting this amazing result.
"Hopefully this can give us great momentum now and we'll have a good few days of training and reboot ourselves for the game (on Sunday)."
Something appears to have clicked at United recently.
It was the second match in a row that United has scored a late winner after its comeback over the weekend against Bournemouth. United also fought back to win 3-2 with a late goal against Newcastle last month.
And that has revived memories of the winning goals scored in "Fergie Time" by Manchester United's trophy-winning teams under Alex Ferguson.
"I think tonight was a very special win, especially with going 1-0 down, we all know how hard it can be coming here," Shaw said. "It's a huge credit to the team for keeping on fighting and never giving up.
"I feel it's deserved. I think we fight until the end."
City has only dropped points against Liverpool this season and has lost only one league match at home in nearly two years — but that was against United in April.
"If we win the next game we are more than comfortable, so our heads are on that as well," United midfielder Jesse Lingard said. "It's a great team spirit. We stick together through the hard times and the good and we win games like this, and it puts us on a high."
---
---