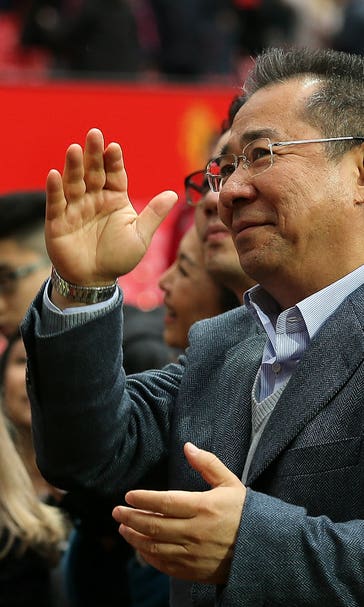 Leicester have a duty-free billionaire to thank for Premier League success
May 3, 2016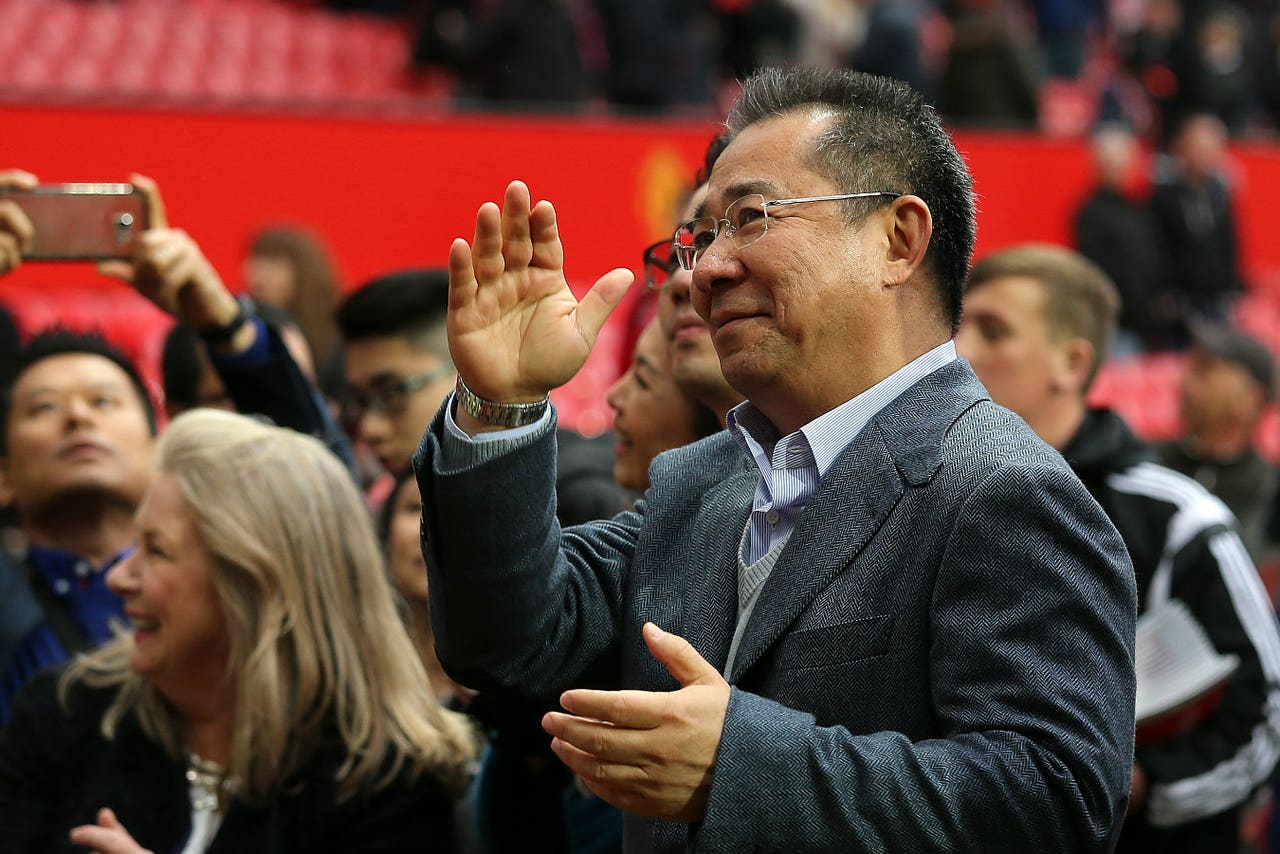 On Monday, Chelsea's Eden Hazard curled a spiteful equalizer into the top corner against Tottenham to neatly wrap the Premier League up for Leicester City with two fixtures left to play.
A cadre of Leicester players in assorted black v-necks and graphic tees watching the match on TV screamed until blue in the face. Elsewhere Leicester supporters were going, as they say, "[expletive] mental." Arsenal fans were on Twitter laughing at their North London counterparts, because standings be damned they were gonna get those jokes off.
Needless to say: SCENES.
And we (we meaning "those that enjoyed watching history being made yesterday") owe it all to furtive Thai owner Vichai Srivaddhanaprabha. Or just "Khun Vichai," so we don't hurt ourselves.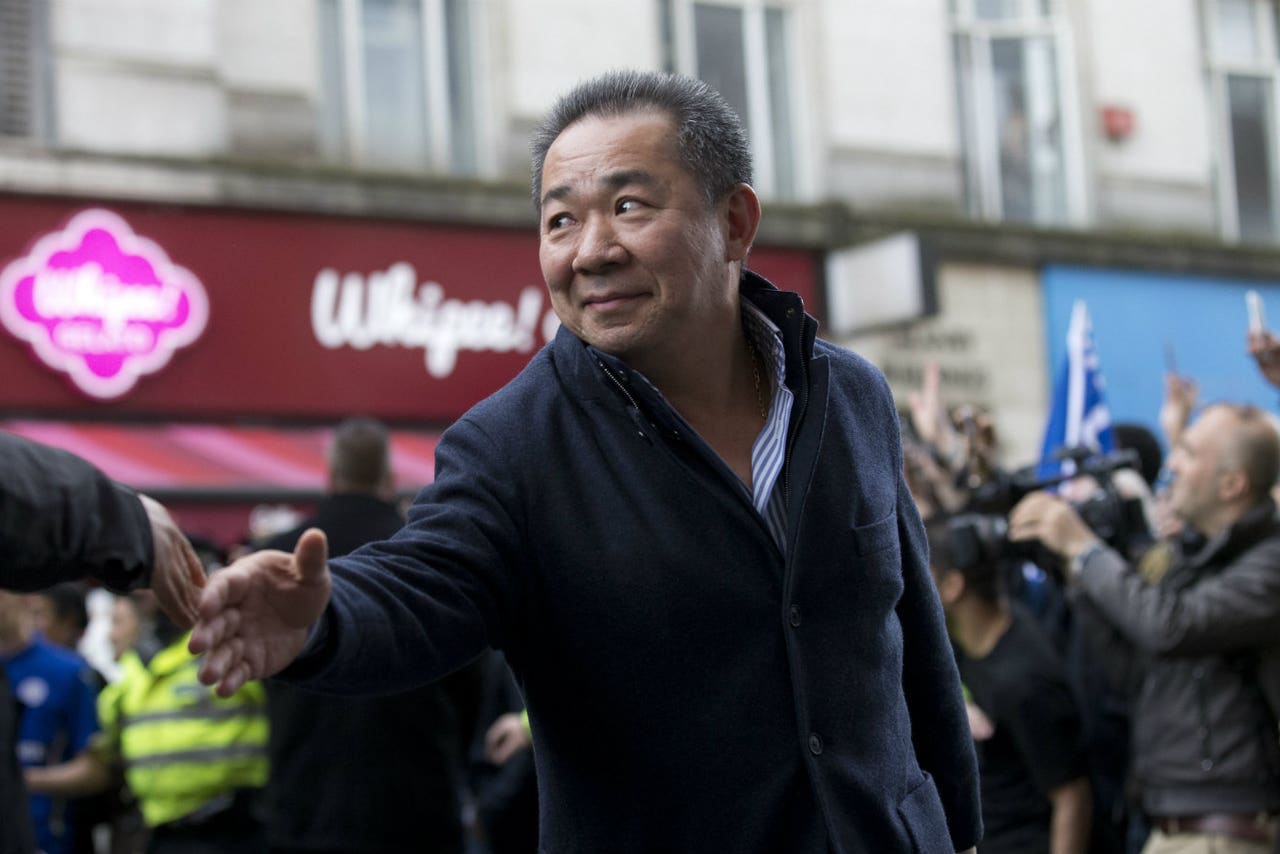 There's little that people know about him, and less that he would tell you about himself. After the club clinched its first-ever Premier League title, it was Vichai's son and vice chairman Aiyawatt Srivaddhanaprabha that told reporters the club planned on getting the band back together next season. Khun Vichai is occasionally seen smiling and golf-clapping in the executive boxes or checking on his investments on the training pitch from time to time, but rarely is he ever heard.
In May 2014, four years and one promotion after purchasing the then-mid-table Championship club for a paltry $58 million, Khun Vichai gave a rare public speech that included a statement of intent in his homeland. He would spend up to $260 million, and In three years' time, Leicester would secure a top-five finish in the Premier League.
They managed to win the thing with one year to spare.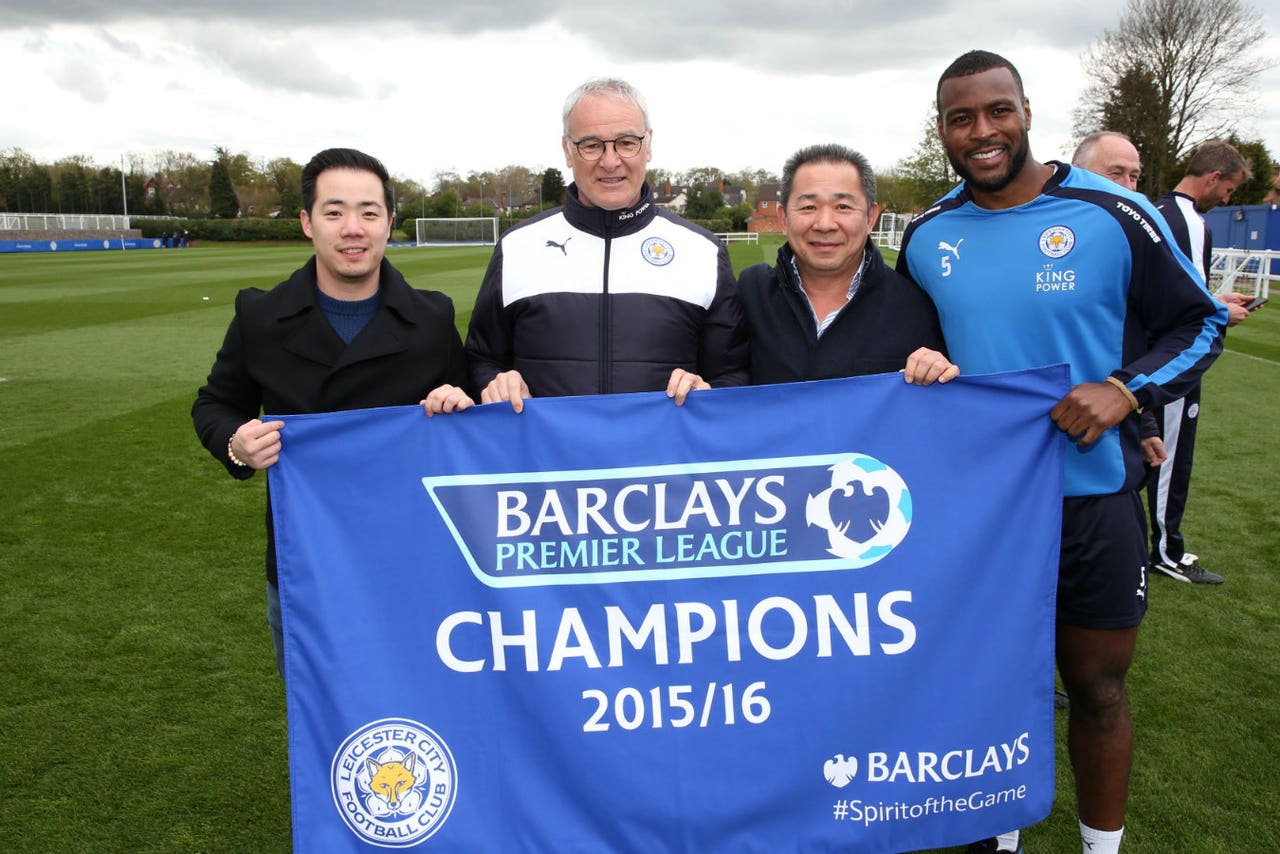 That's thanks in no small part to Vichai's business acumen. "King Power" -- the namesake for the stadium just off the east bank of River Soar-- was first a single duty-free shop in the middle of Bangkok in 1989. Vichai turned that one shop into two shops at two of Thailand's biggest international airports, and in time, parlayed that into a current estimated net worth of $3.2 billion.
He's pumped tens of millions into Leicester since taking the reins in 2010, but no one would ever accuse Khun Vichai's spending of being anything less than canny. In December 2013, he sold off $145 million of the club's debt as shares, which was a Hall-of-Fame-level finesse, and has ultimately spent less than half of that pledged $260 million in transfers.
After beating ginormous 5000-1 odds on Monday, Leicester are now set to recoup about $218 million in prize money thanks to the shiny new Premier League TV deal, which should set them up nicely to be a little more than just competitive next season. And that's not even counting merchandising.
So, if they spend that seed money wisely and keep Riyad Mahrez, N'Golo Kante, Jamie Vardy, and Leicester stays good forever, which is a lot of ifs, remember who it was that walked into Filbert Way and turned the tides for the Foxes.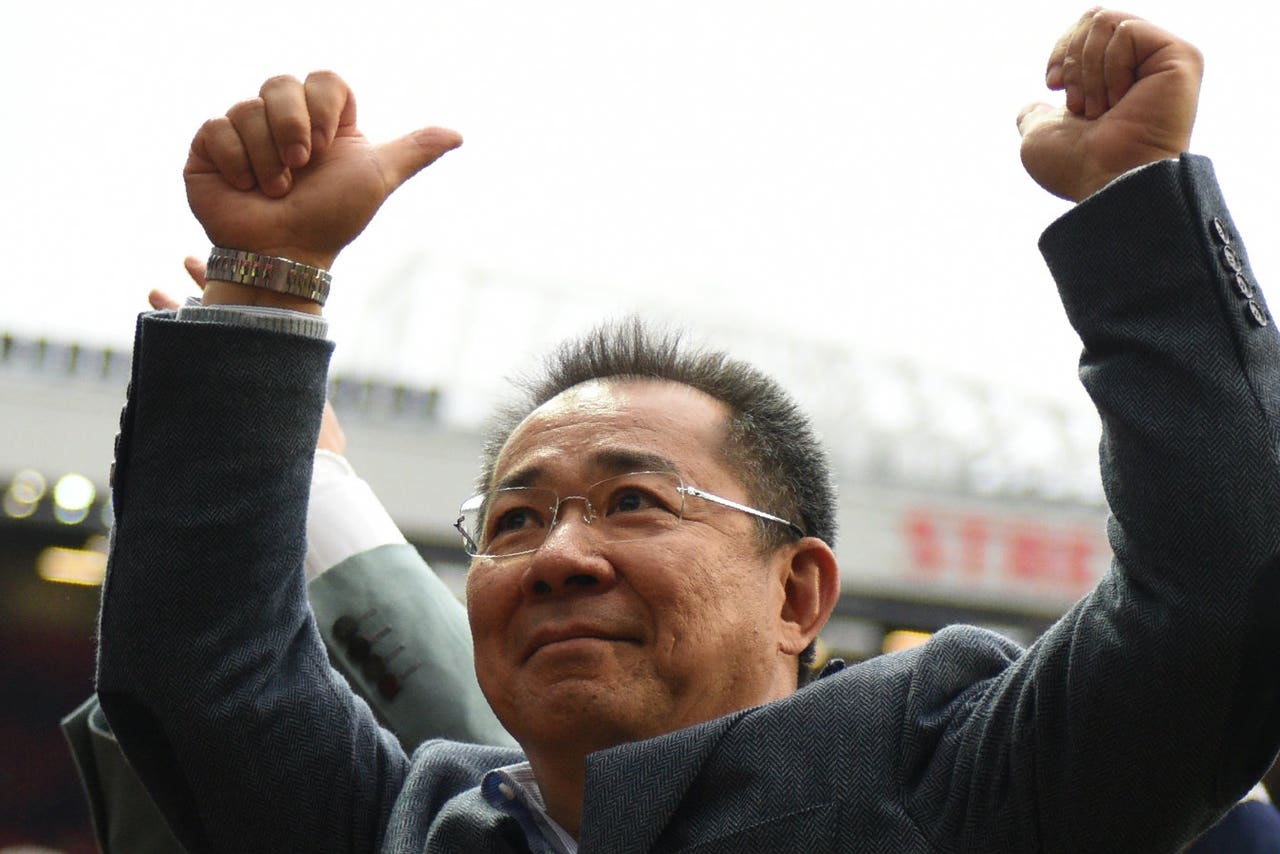 ---
---