Jose Mourinho throws shots at Wenger and Conte in defense of players going to China
BY Aaron West • January 23, 2017
The growing threat of the increased spending power of the Chinese Super League has made waves around Europe, and a number of the continent's biggest managers have offered their feelings on the issue. First Arsene Wenger and Carlo Ancelotti spoke out, as did Chelsea manager Antonio Conte. Now Manchester United's always-vocal boss Jose Mourinho has waded into the debate. Never one to deny us a quality quote, Mou came to the defense of players choosing China's money, and didn't waste the opportunity to throw a few subliminal shots in the direction of his EPL rivals as well.

Mourinho was asked about Wayne Rooney's potential move to China, and he took the opportunity to call out some of his fellow coaches.

"I don't like to be critical with players that are going to China," said Mourinho. "It is their life, it is their organization of life, it is their organization of career. The money is huge, the experience can also be very interesting. I know some of my colleagues, they think they are more important than they are. They are critical with the lives of other people. I am not this kind of guy. I think everyone is responsible for his own life. That is why I am not critical with anyone."

Mourinho didn't directly reference anyone in his statement, but his allusions to his "colleagues" seems fairly obvious, taking into account both Wenger and Conte's previous statements on the subject.

Said Arsene: "My thought is that when you want to be a football player, your first aspiration is to play in the best league, against the best players. That has to be the first target."

"After that when you are a professional football player you want to combine the fact you can play in the best league, against the best players, for the maximum amount of money. I think that combination is the best in England at the moment, so I don't see why the players should leave the English Premier League."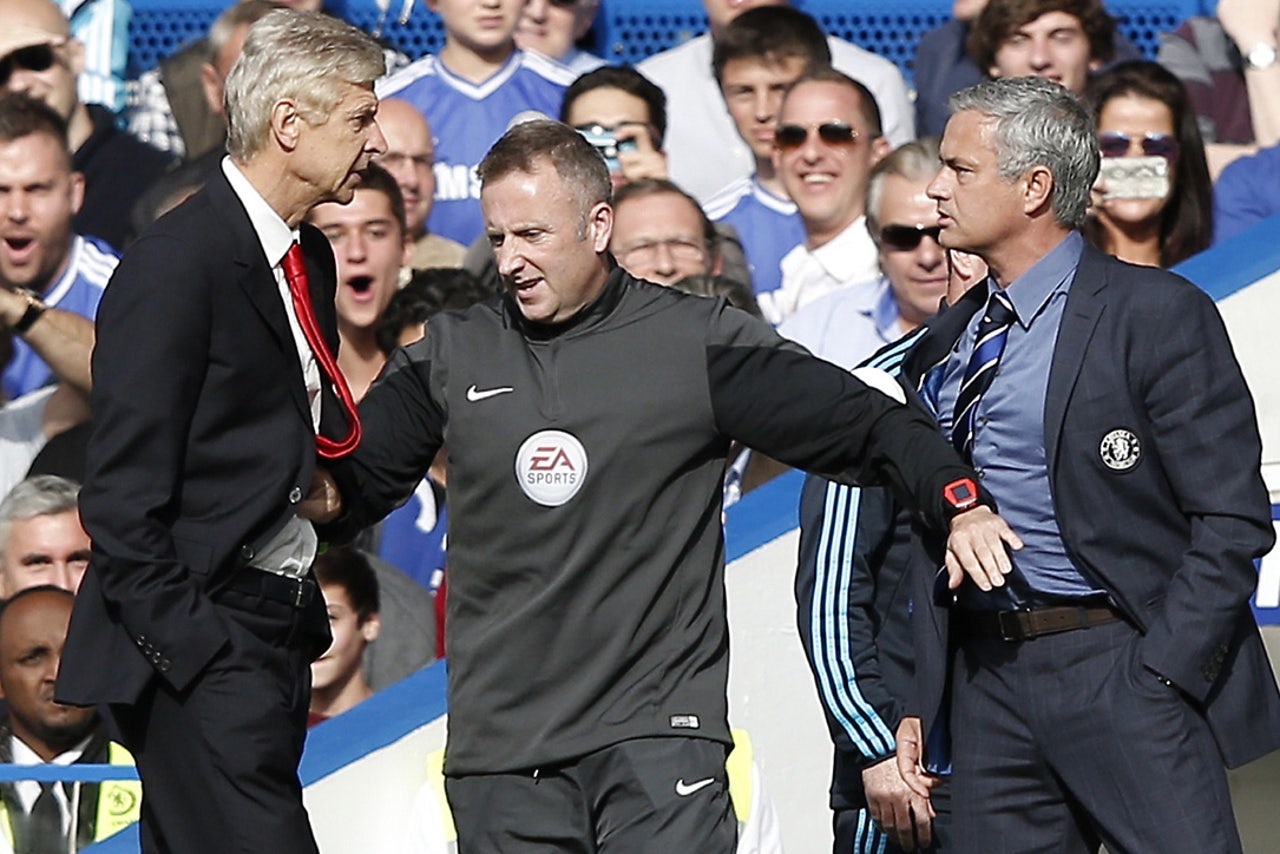 Chelsea's Italian manager took the same approach as Wenger, making his feelings unequivocal about the choice of money or competition.

"For this reason, I can understand if some players say yes," Conte said in December, following Oscar's £60 million move from the Blues to Shanghai SIPG. "Sometimes it's very difficult to face this situation. But I think, also, that we are in the best league,"

"Now, to arrive in the Premier League is a great opportunity for players and for coaches, to fight for the title against fantastic players and coaches. England is the best league in the world if you have ambition to test yourself against the other teams with this reality. To play in this league is a great opportunity, and an honor. It's the best league in the world to play."

Rooney just became Manchester United's all-time leading goalscorer with his 250th strike, but his form has declined drastically over the last couple years, and he's been used sparingly under Mourinho this season. He's United's second-highest paid player, and Mourinho probably wouldn't be too upset if Rooney decided to call time on his Red Devils career and head to China at the end of the season.

When asked about Rooney's future, Mou again re-emphasized his non-critical stance.

"I think he has more to give us," Mourinho said. "He has more to give us but again, I repeat, he reached a certain level in his career. Could anyone be critical with Zlatan last summer if he decided to go to China or the U.S.? Could anyone be critical with one guy with such an amazing career? No, and I think with Wayne it is the same. He owns his life, he owns his career. It's him, his family and his decision. But, of course, I see him with an important contribution for us."

For Mourinho right now, the Chinese Super League represents a chance to free up a massive amount of money on the payroll, and a space for a better quality attacker without disrespecting a club legend. He's magnanimous with his comments now, but it remains to be seen if he'd react the same should China come calling for a player he values a bit more.



 
---
---