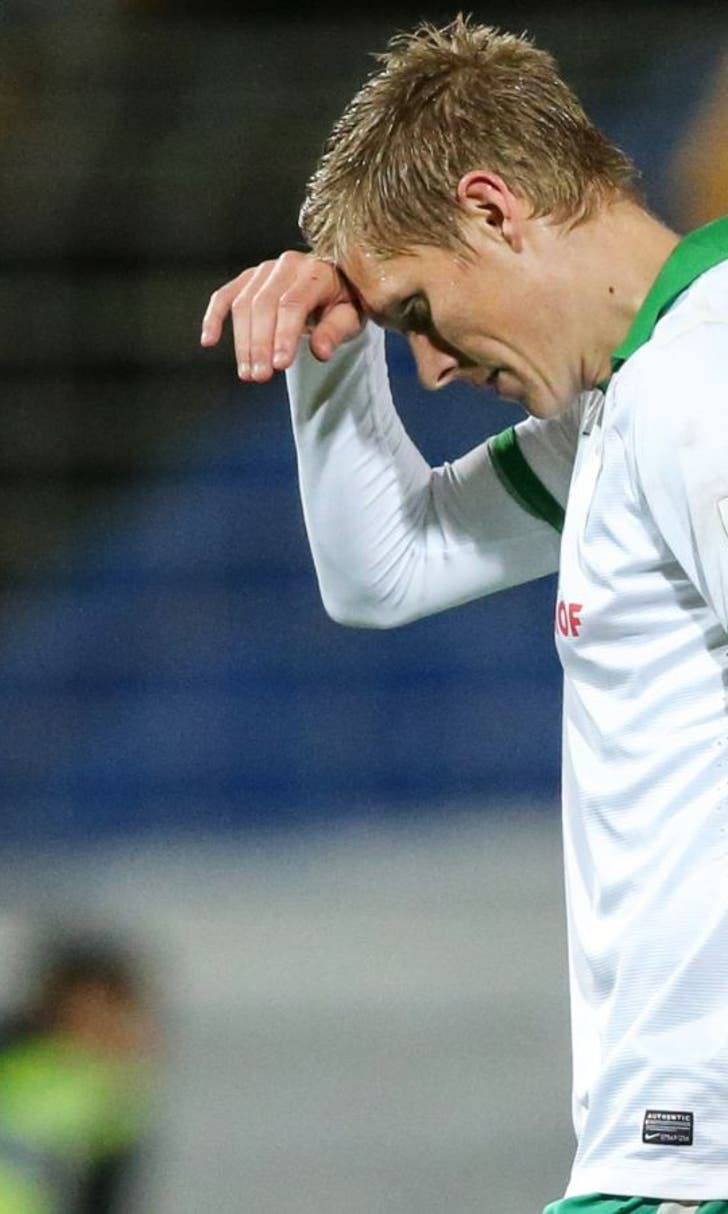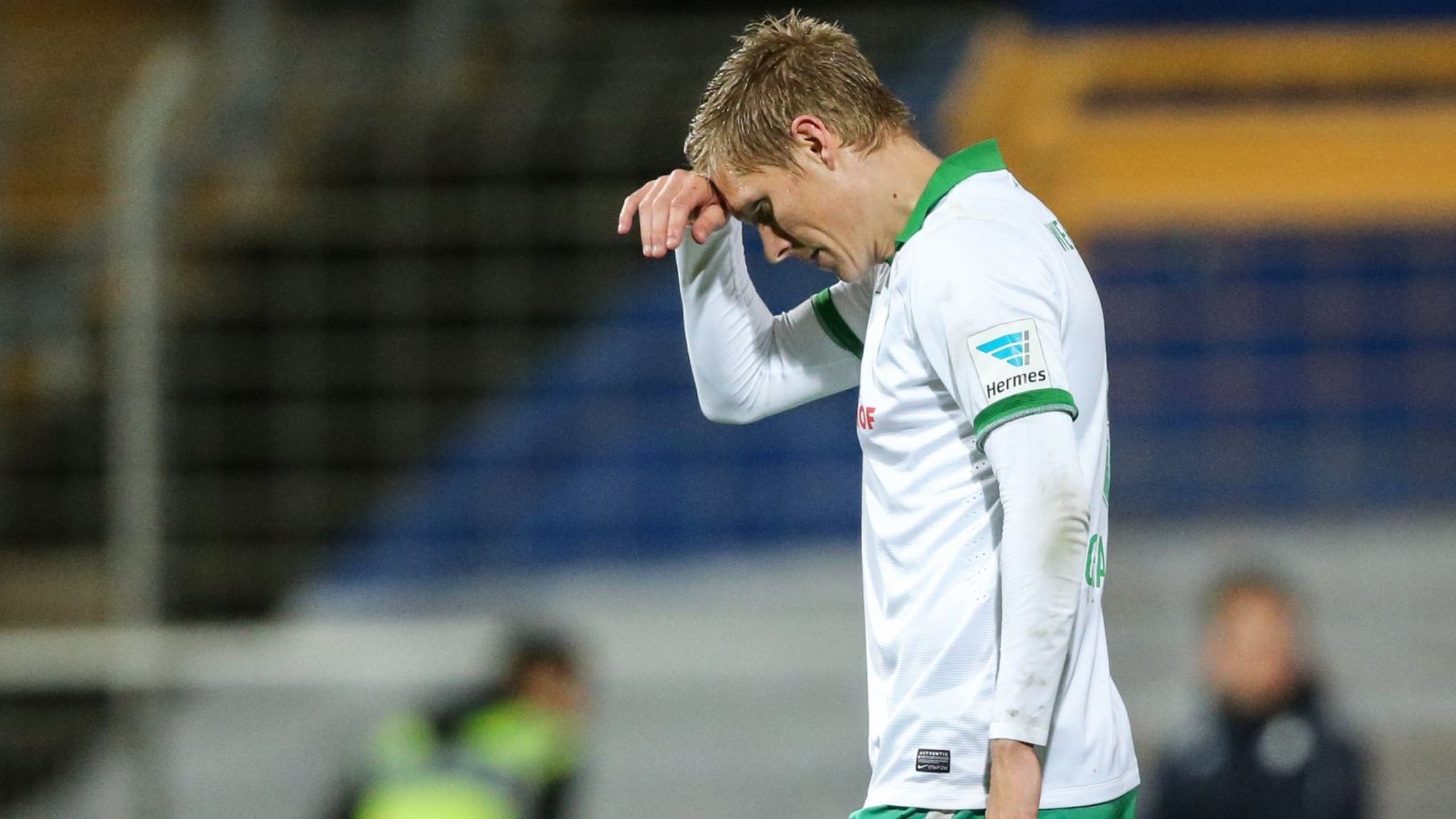 Is Aron Johannsson the latest USMNT striker to come up empty?
BY foxsports • June 15, 2016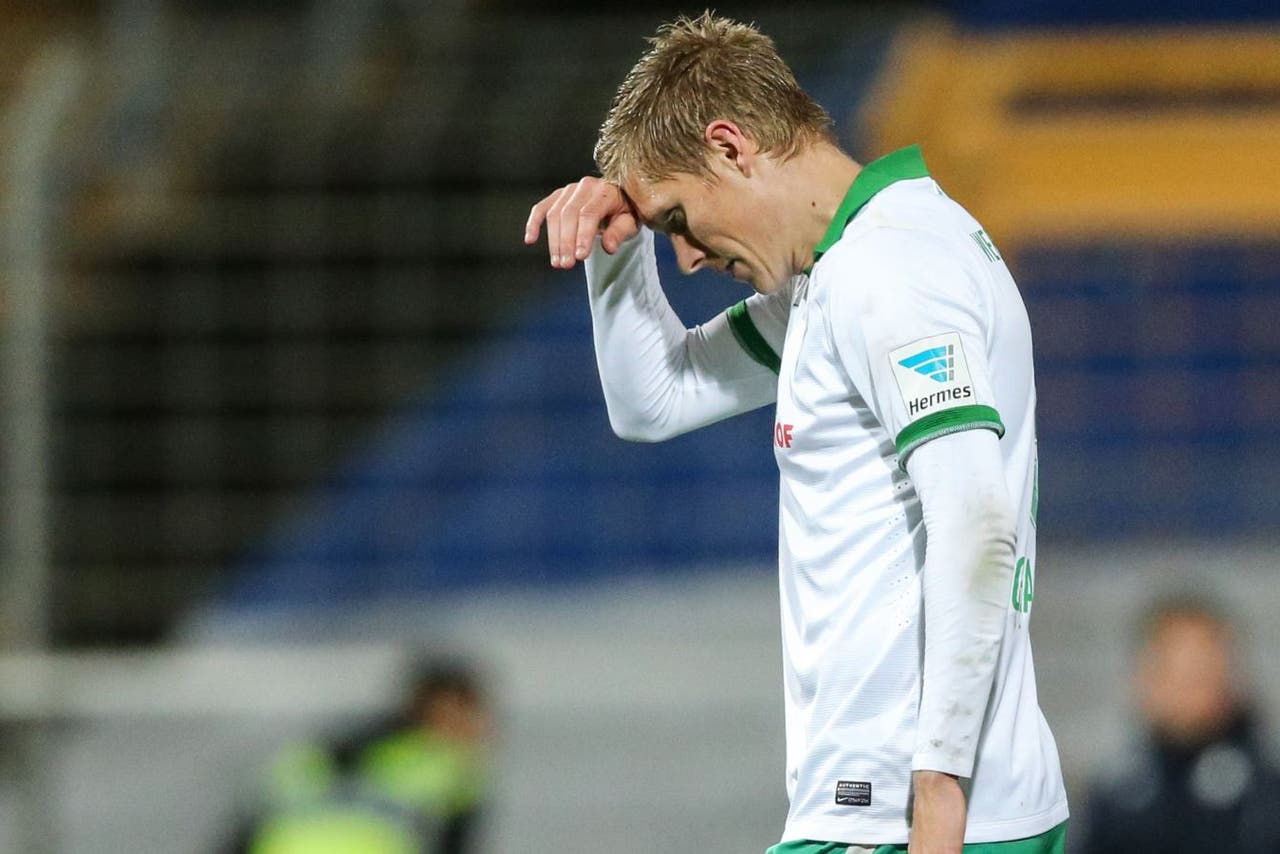 Aron Johannsson's long-awaited return to the United States men's national team seems to be slipping further and further away -- and closer to becoming another in a long line of once-promising American forward prospects who faded out of the national team picture.
With it looking like the latest USMNT forward prospect to stumble, it raises a question: Why has the USMNT had such poor luck with young up-and-coming strikers?
For Johannsson, the news this week that he will miss the start of the Werder Bremen season is just a continuation of injuries that have limited his club playing time over the past two years. He had hip surgery in October and now is dealing with a related nerve issue.
"For Aron, it is not an easy situation," sporting director Frank Baumann told media in Germany, confirming the Icelandic-American won't be ready to open the 2016-17 season. "We have a lot of patience, but determining recovery time is difficult -- it is not as simple as a fracture."
The 25-year-old striker has been mostly on the fringes of the USMNT since the 2014 World Cup and this latest news is another set back that pushes him further from the national team. Johannsson was perhaps the best hope for a young striker that could partner with the likes of Jozy Altidore up top on a consistent basis, but it appears he may end up with the other candidates that haven't panned out.
He wouldn't be the first American to go from a hot prospect to, "Oh yeah, I remember that guy." Johannsson's fall from favor seems to continue a trend for the USMNT of promising young forwards who ultimately are unable to find their footing on the international level.
There's been plenty of them over the years: Terrence Boyd, Juan Agudelo, Freddy Adu, Teal Bunbury, Will Bruin, Jack McInerney, Chris Wondolowski and others. They are all players who were expected to become the go-to striker partners for Altidore, but couldn't make it work. Now with Altidore's ongoing hamstring problems, any of these guys would be likely be starters but instead, most of them are out of the national team fold entirely.
That's why Clint Dempsey, even at age 33, remains the best striker option for the U.S. and it's why coach Jurgen Klinsmann hopes to see Dempsey stick around for as long as the 2018 World Cup.
"Obviously he's not getting younger, but he has a tremendous, tremendous hunger," Klinsmann said in comments released Tuesday. "Lets keep him pushing for a couple of more years, keep him on board, make him happy. He's an amazing individual."
Dempsey still has plenty of value to offer the team, to be sure, but that the USMNT has struggled with finding replacements for Dempsey and now Altidore is puzzling.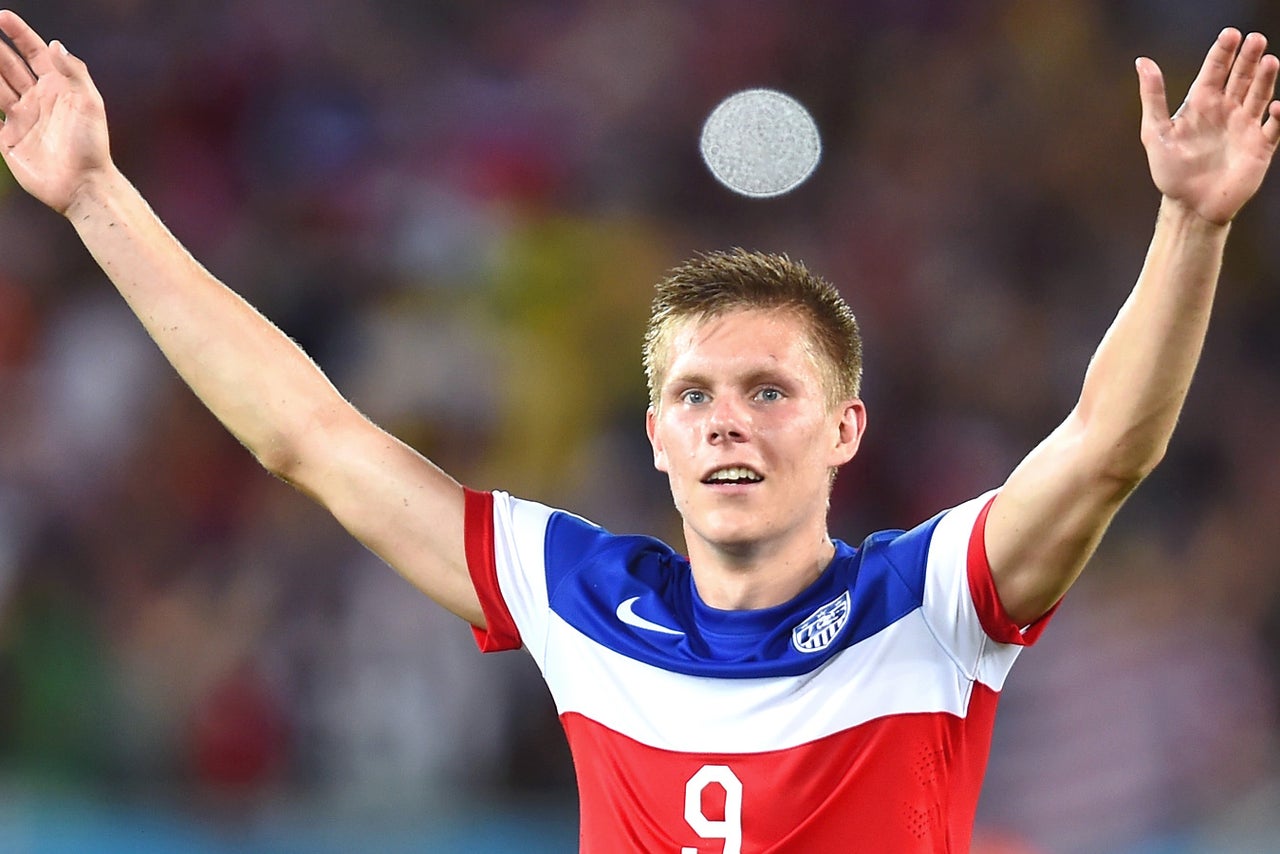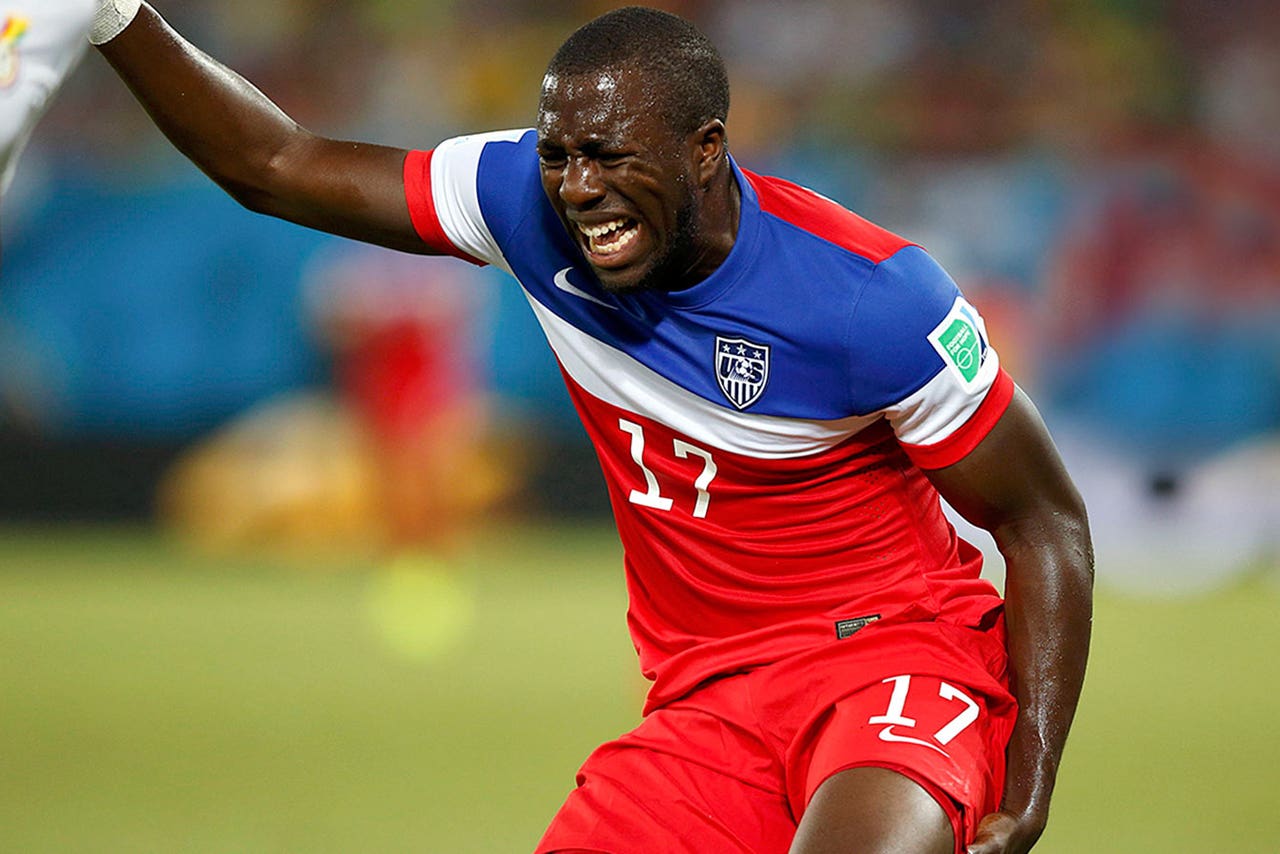 There's no single reason to identify why the USMNT has had such trouble developing forwards.
In Johannsson's case, it seemed to be injuries that happened at the wrong time. After having his best club season in 2014 -- where he scored 26 goals in 51 appearances for AZ Alkmaar -- Johannsson was selected for the World Cup. But he arrived with an ankle injury that he played on anyway in the USA's opener against Ghana after Altidore went out injured. After that game, Johannsson didn't play again -- not just in the World Cup, but for the next six months -- and he hasn't been on track since.
While Johannsson was one of the closest to breaking through, the U.S. does have other prospects, most notably Bobby Wood, who has been on a tear in the 2 Bundesliga. But it's still early goings with the USMNT and U.S. fans will be eager to see if he can continue his strong form at new club Hamburger SV in the top-flight Bundesliga this coming season -- and whether it translates to the national team.
One future prospect to watch is Jordan Morris, who seemed to lose some credibility with Klinsmann by opting for the Seattle Sounders over Werder Berman, but could return to the fold if other options don't pan out.
But given the USMNT's track record, hoping for Wood and Morris to pan out may not be enough. The U.S. needs new goal-scorers to step up and, right now, they are still looking.
MORE FROM FOX SOCCER
---
---