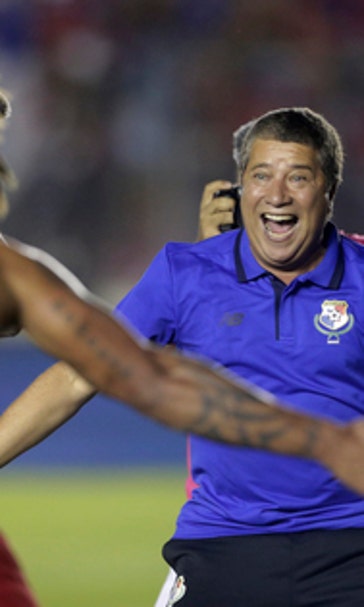 Highly touted Belgium starts with World Cup newcomer Panama
June 16, 2018
SOCHI, Russia (AP) The celebration after Panama qualified for the World Cup was wild and emotional, enough that Panama City essentially shut down in honor of reaching soccer's showcase event for the first time.
Elation from that night last October was replaced with a stark dose of reality when Panama was drawn into Group G and must face powerhouse Belgium in the first match in its country's history.
Welcome to the big stage.
''In that moment, history is going to be made for the first time when we listen to our national anthem at a World Cup,'' Panama captain Roman Torres said. ''Many people are going to cry. I think I'm going to be one of those people too, because of the emotion and to feel the significance of listening to the national anthem at a World Cup.''
As soon as the anthem ends, the truth will hit of what Torres and his teammates face.
The Red Devils are loaded with talent- and lofty expectation to match - in a group where they are the clear favorites along with England. Romelu Lukaku, Eden Hazard, Kevin De Bruyne, Mousa Dembele, Jan Vertonghen and if he's healthy Vincent Kompany help make up a squad that ranks among the best of any team in the tournament.
If there was ever a time for this group of Belgians to find glory, this would seem to be it.
''We have a good team, a great selection,'' Belgium defender Toby Alderweireld said. ''I feel very confident.''
That kind of talent also equals pressure, especially after underwhelming performances in the past two major tournaments. Four years ago at the World Cup in Brazil, Belgium was eliminated in the quarterfinals by eventual runner-up Argentina. In its next major tournament two years ago, Belgium was again ousted in the quarterfinals, this time by Wales in the 2016 European Championship.
Belgium is unbeaten in its last nine World Cup group games, including wins in the past four. They haven't lost a World Cup opener since losing to host Mexico 2-1 in 1986.
In other words, there is a lot stacked against Panama, which looked lackluster in its two pre-tournament friendlies, playing to a scoreless draw with Northern Ireland and losing 1-0 to Norway. If Panama is to have a chance against Belgium, it must be allowed to play physically and stifle the Red Devils' pace and movement.
If Hazard, De Bruyne and Lukaku are allowed space and time to create, it could get ugly quickly for Panama.
KOMPANY DECISIONS
The one lingering bit of news for Belgium is whether Kompany and Thomas Vermaelen will be healthy enough to play. Kompany suffered a groin injury in a friendly against Portugal two weeks ago, prompting coach Roberto Martinez to add Los Angeles FC defender Laurent Ciman as a possible replacement. Vermaelen was injured last month playing for Barcelona. Martinez said a decision on the fitness of both will be made 24 hours before the opener.
Perhaps a signal of the decision to come, Ciman was sent back to Belgium on Saturday to remain on standby.
AGE BEFORE BEAUTY
Despite being first-time participants, Panama has one of the oldest squads in the tournament and many of its key players would have been better suited for making an impact four years ago when Los Canaleros barely missed qualifying. Striker Blas Perez is 37. Goalkeeper Jamie Penedo is 36. Defender Felipe Baloy is 37. Youth and speed may cause Panama problems.
HAZARD AHEAD
Belgium received a scare in its final warmup match against Costa Rica when Hazard limped off in the 70th minute with a possible knee injury. Belgium has downplayed the injury in the days since, and Hazard has looked fine, even riding a recumbent bike around the team's training grounds in Moscow a few days ago.
---
More AP World Cup coverage: www.apnews.com/tag/WorldCup
---
---