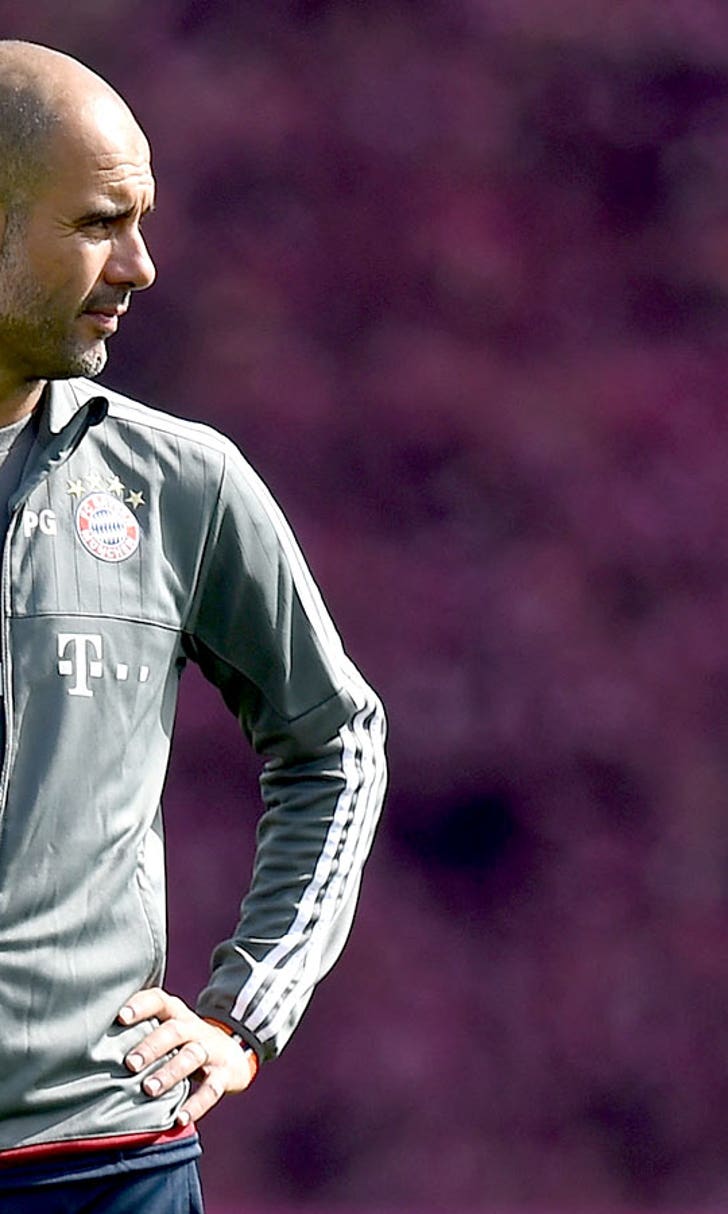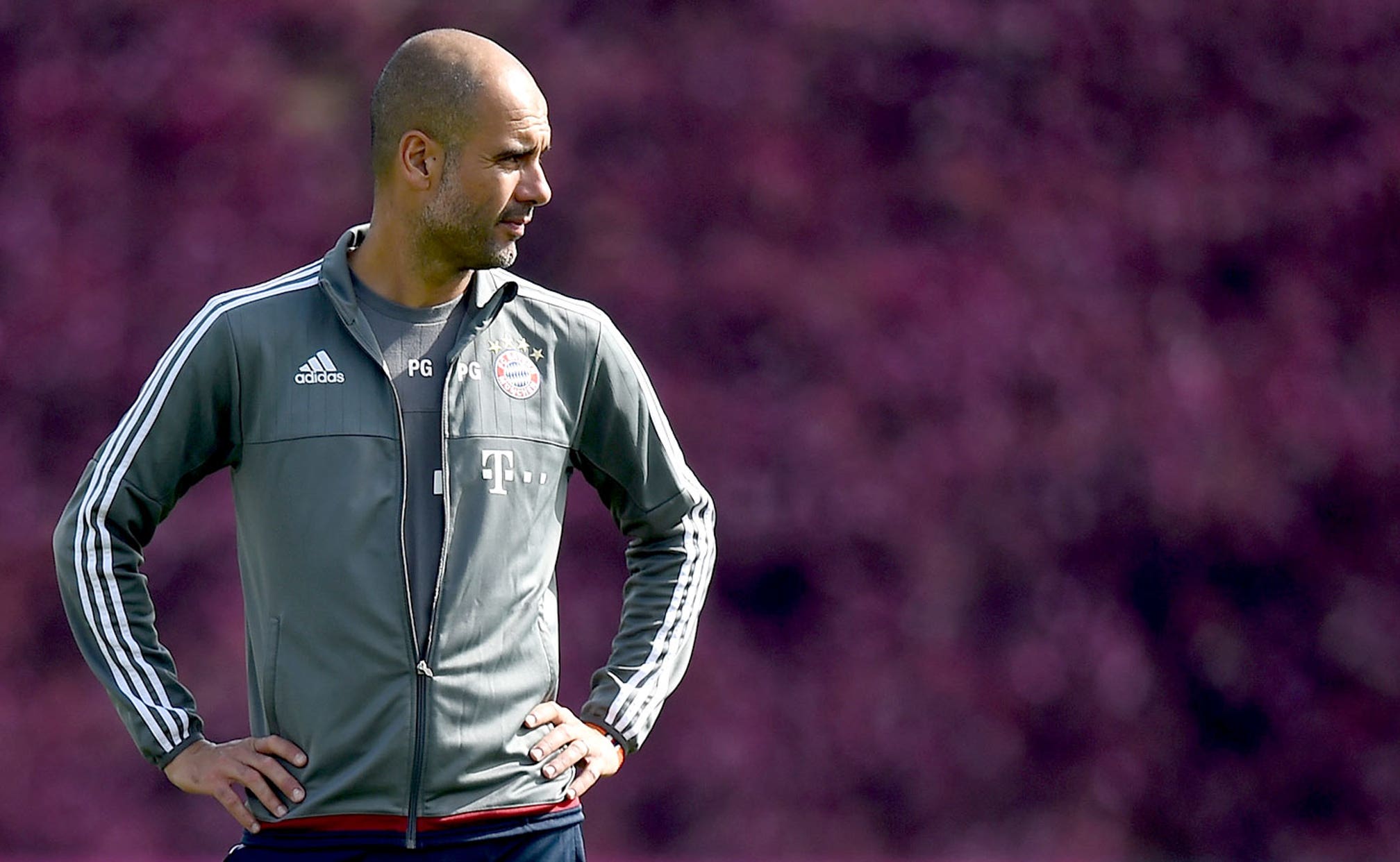 Guardiola's legacy at Bayern dependent on Champions League success
BY Ross Dunbar • January 18, 2016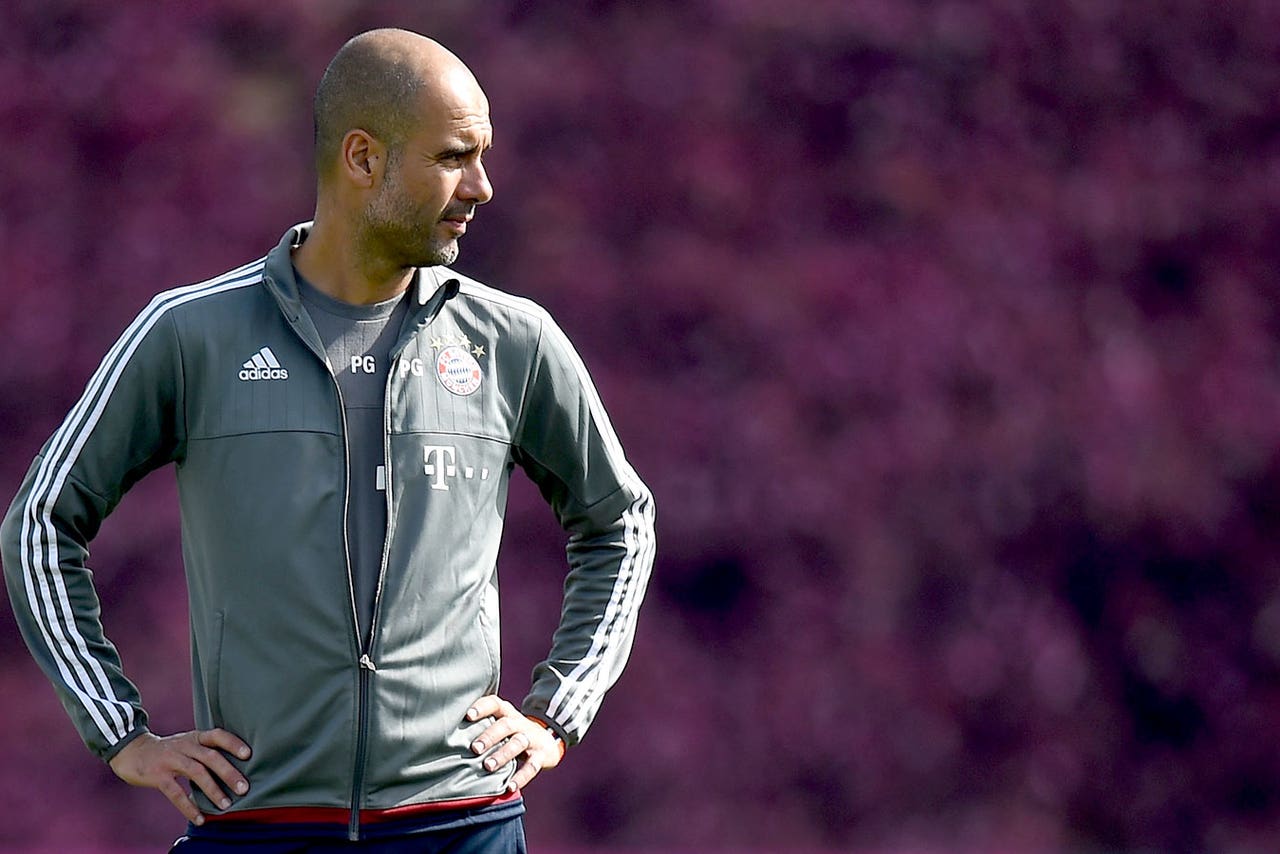 To watch Pep Guardiola at close quarters is to witness one of football's great minds at work. Jerome Boateng gushes about what he has learned under him. Javi Martinez speaks of analyzing the games in finite detail with more than 200 videos. Bayern Munich, on the pitch, have cemented themselves as one of the generation's outstanding clubs in Europe.
However, assessing Guardiola's legacy at Bayern Munich is complicated, much like the inner-workings of the Catalan himself. "Titles are just numbers. Football is emotion," he told German reporters. Months earlier, he admitted that he would "rather be remembered for the football my teams play, than for the trophies I won. In the end, titles are nothing."
But Pep is a pragmatist. He's clever enough to cloud that in public. His winning mentality is understated: a restless search for perfectionism, an obsessive mind for the finest nuances of the game. Numbers may be inconsequential, but the process certainly isn't. Titles and success are merely a by-product of attaining the level of performance that Guardiola demands of his players. Process is everything to him.
Technical competence aside, professionalism, the inner-drive to succeed and a willingness to learn are all fundamentals. There's little surprise that his stewardship tends to burn out after a few seasons given how much he pushes his players - the three-year rule, as popularized by legendary Hungarian coach Bela Guttmann.
Certainly, Guardiola's three years have split opinions. He hasn't quite been part of the furniture, which is odd considering how Bayern's identity is built around the club's legendary figures. Former Bayern professionals say Pep is an outsider. Others have complained about the style of football; too-complicated and intricate compared to traditional German styles, in their eyes.
Ottmar Hitzfeld claimed Guardiola doesn't care enough about the individual player and is too obsessed by tactics and formations, while the Catalan was previously lamented in public for signing too many Spanish players, a sin of modern football to move away from Bayern's German values.
An unremitting problem for Guardiola is his indirect relationship with the media. He intently keeps his cards close to his chest. He struggles to express himself in German --€" sometimes mixing sentences with Spanish and English to the frustration of reporters. There are no one-on-one interviews granted with journalists and open training sessions are more about populist fanfare than insight.
Since there was wind of him leaving at the end of his contract, Guardiola's press conferences have been stale affairs, dominated by questions about his future rather than affairs on the field. It seems to bore the Catalan, above all else. However, Guardiola's announcement in December that he would be leaving the club for a 'new challenge' caused a ripple. Guardiola appeared to hold the power over the club, resembling a contract announcement of LeBron James or a high-profile individual in American sports.
Announcing his exit is one thing, but the nature of Guardiola's short-term projects even sparked criticism from Arsenal's Arsene Wenger. The Guardiola 'brand' has certainly been commodified, a high for a few seasons before there is a large thump back to earth. England was always his next destination with Manchester United or Manchester City able to add an extra zero or two on his contract.
It remains unclear how an early departure will impact Bayern's performances for the remainder of the season. The players, at least, are unwavering in their praise for Guardiola. Some spoke of their disappointment, like Arjen Robben, but Martinez, Lahm and others have dismissed the notion of a drop-off in intensity.
The winter training camp in Qatar was welcomed by Guardiola. It, at least, countered debate around Carlo Ancelotti's imminent arrival at home, which was more pertinent than any transfer speculation for the January window. Fitness worries have dissipated following a problematic end to the year with Medhi Benatia, Mario Gotze and Franck Ribery ready to compete for a starting place by the middle of February.
By then, the Champions League will be on the horizon. Bayern, the players and the coach know that three years without Europe's title, with such a great squad, there will be a blemish on the Pep experiment. What sporting legacy he leaves behind in Germany - tactical, team and player development - appears almost secondary. It's becoming conventional thought that Guardiola will be categorized as a disappointment without Europe's top prize this season.
Guardiola's side have fallen short in the Champions League at the semifinal stage in each of the past two seasons. Inspired by brilliance from Cristiano Ronaldo and Lionel Messi, Real Madrid and Barcelona have broken little sweat dispatching the German champions. In all likelihood, Barca, a club close to his heart, will stand in Bayern's path in the final rounds. Balon D'Or winner Messi, Neymar and Luis Suarez is a combination that will occupy Guardiola's thoughts for hours upon hours. "We're not yet ready to win the Champions League," said Guardiola in Qatar. Is that an effort to minimize expectations for the last six months with Barcelona in great shape? What's clear is that the Bavarians will need more than individual performances to win their sixth European Cup this term.
Bayern's form in the first half of the campaign has been inspired by bursts of quality from a number of players. Robert Lewandowski and Thomas Muller started the season in devastating form with a flurry of goals each, while Douglas Costa's impact as the club's major summer signing was excellent, among others. But Bayern's strength is the collective performance, and Guardiola will need to harness that soon. Until the resumption of European matters, Bayern has to conclude the Bundesliga task at hand with a record fourth successive championship on the cards, yet there's a sense that all of the work done will be merely preparation for the era-defining games in the Champions League in April and May.
---
---