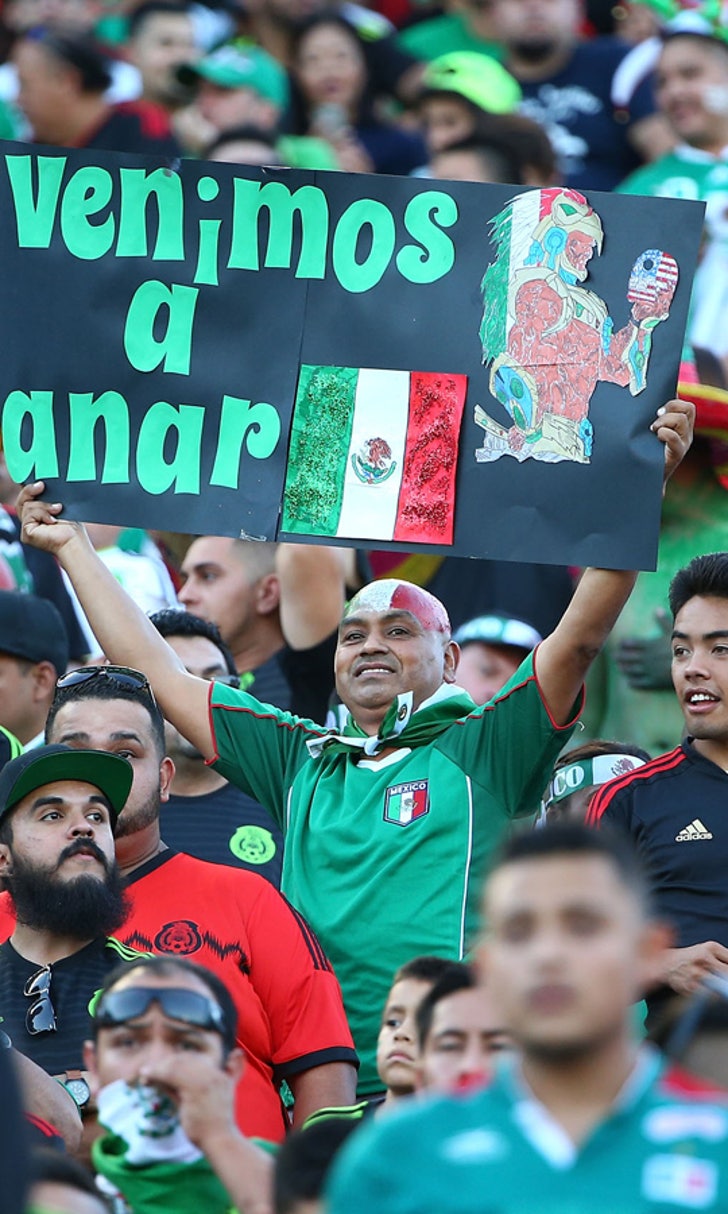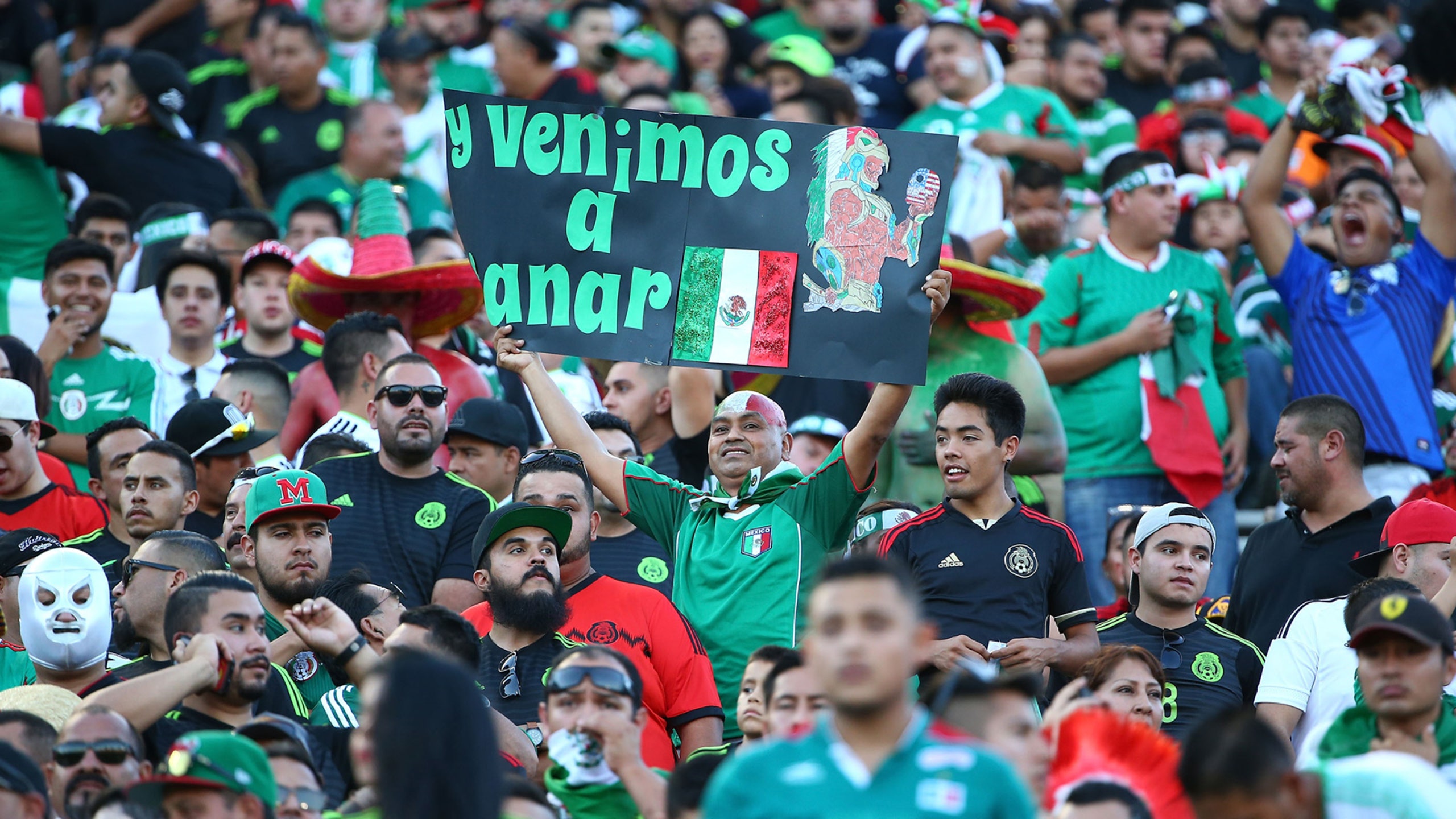 FIFA needs to do more than fine Mexico for the homophobic chants of their fans
BY foxsports • November 15, 2016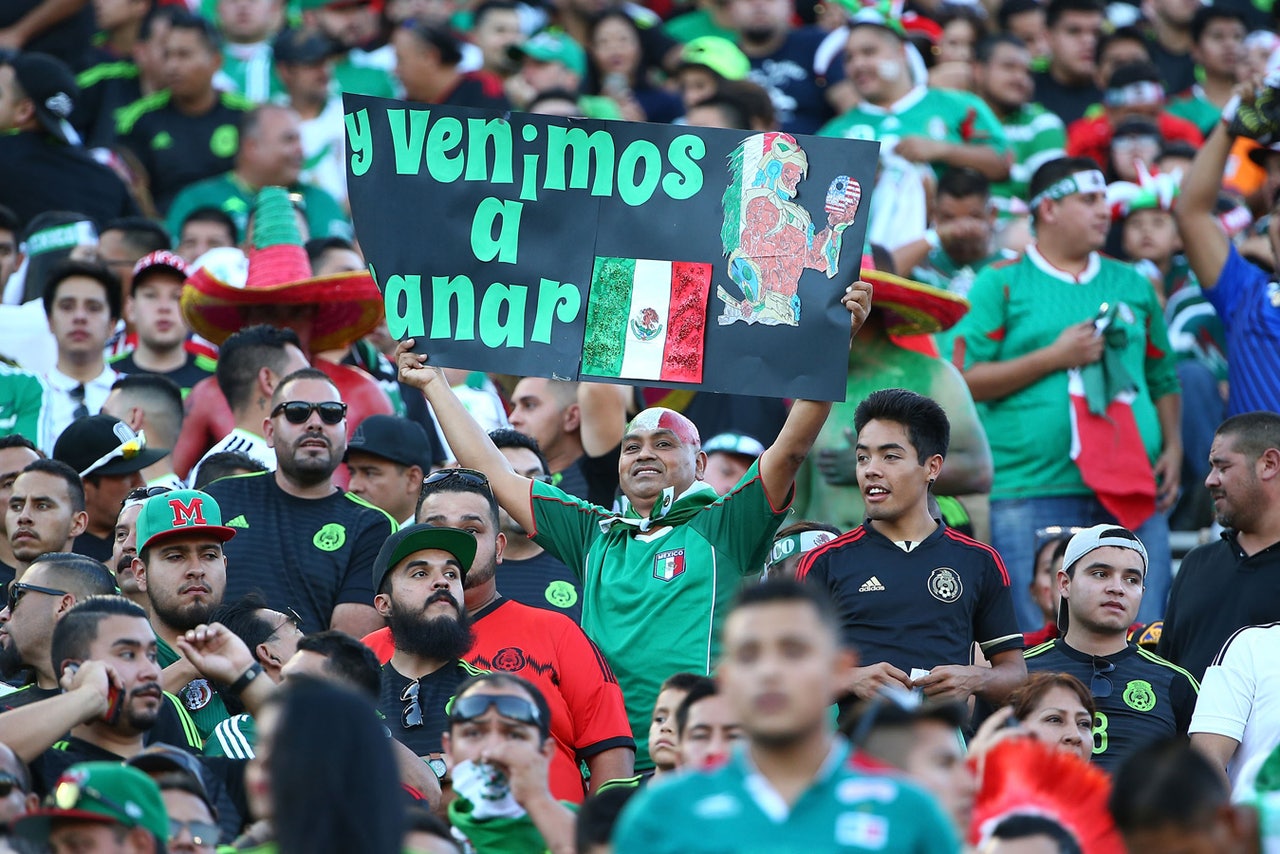 Attend a Mexican national team game or watch one on television, and you're bound to hear it at least a few times. When the opposing goalkeeper kicks the ball on a goal kick, all at once in a huge chorus, the Mexico fans scream it at the top of their lungs: "Puuuutoooo!"
It's a chant in Spanish that many deem homophobic and offensive, and organizations like FIFA have said they won't tolerate such discriminatory, unsporting behavior. On Tuesday, FIFA announced that they issued a $30,000 fine against Mexico for fans using the chant at a World Cup qualifier against Honduras last month.
The latest fine comes after fans were accused of shouting the chant at five separate matches since November 2015. No one needed FIFA to list out the matches where it occurred, though. The chant has become expected and predictable by now. And that is exactly part of the problem: Mexico fans have been doing it for years and the federation has taken only minimal steps to stop it, like producing a PSA that seemed to be more about public relations than an actual strategy to end the chant. Slaps on the wrist from FIFA, which is what a $30,000 fine is, hardly seem to be enough to push the federation to spend more resources on trying to stop it.
Mexico were fined over the chant for the first time in January and they eventually lost an appeal. FIFA did investigate the chant after the 2014 World Cup, but determined it "is not considered insulting in this specific context." It's unclear what changed for FIFA between then and now.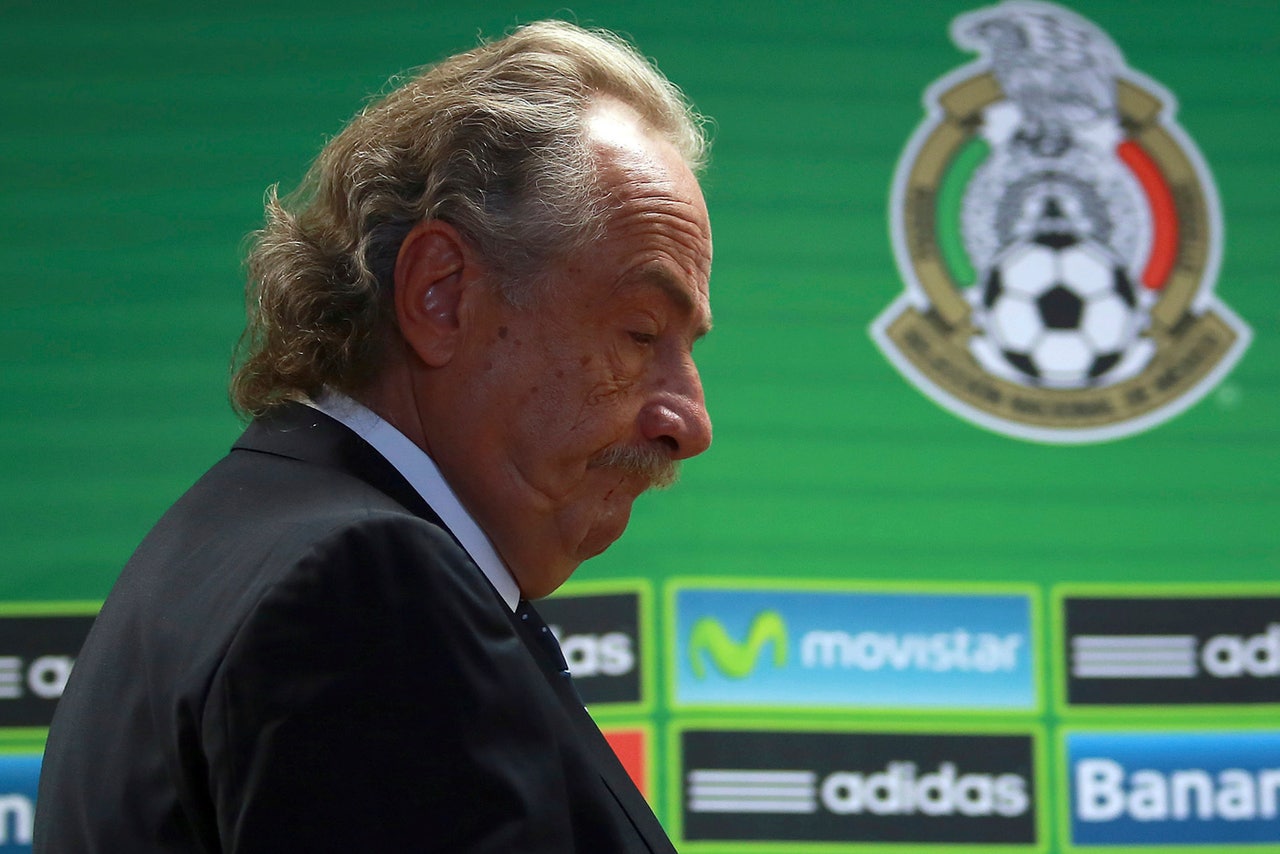 If this latest fine doesn't curtail the use of the chant, FIFA can and probably should consider stiffer penalties. Larger fines would be an obvious next step. But in the past, FIFA has ordered teams to play in empty stadiums over similar issues, depriving federations of both revenue and the home atmosphere that can give teams a winning edge. Croatia had to play a World Cup qualifier in an empty stadium last month and will again on Sunday because FIFA said supporters were chanting fascist slogans during games. FIFA could force Mexico to do the same.
Other more drastic steps are possible in theory, such as taking away points from Mexico in World Cup qualifying, forcing them to forfeit games, or banning them from tournaments. But FIFA usually reserves those such punishments for incidents that directly affect the outcome of a game, like when Ethiopia were deducted three points in 2013 for fielding an ineligible player during World Cup qualifying.
The controversial chant itself is divisive among Spanish-speakers. Some say it has a homophobic connotation and proponents of the chant deny it, accusing critics of being too politically correct. But FIFA, in fining the team for it, has made it clear they don't see any grey area in the chant's meaning. Regardless, it clearly alienates those who interpret it as homophobic, which should be reason enough to crack down on it.
After the first fine was issued earlier this year, Mexican players appeared in an online video to promote a message of acceptance. "To us, differences are no obstacle. To us, we don't discriminate. To us, we respect everyone's opinion," the players said in the video.
But just a few months later at this summer's Copa America in the United States, it was hard to see any evidence the campaign made a dent. Not only did the "puto" chant continue, it seemed to get louder as the tournament went on.
At Copa America, more Americans than ever were hearing the chant and club front offices were clearly taking more notice of it.
The Fire organization responded quickly to their fans using the slur, announcing that any fan seen doing the chant would be kicked out of the stadium. It effectively killed the chant. The San Jose Earthquakes also cracked down on it shortly after Copa America when it was used by fans at a rivalry game against the LA Galaxy. Fans were threatened with ejection if they used the chant and reportedly the measures worked. Minnesota United also came out against it.
But the recent incidents point to a larger fact: The largest and most influential soccer fanbase in CONCACAF is the Mexican one. CONCACAF cannot continue to ignore the chant. It is just as much their responsibility as it is FIFA's or the Mexican federation's.
CONCACAF has yet to act on the issue. In June, days after the horrific massacre at a gay night club in Orlando, CONCACAF issued a statement denouncing "chants or actions that are derogatory or offensive" at Copa America and said they should stop, but did not outline any sanctions they would levy to ensure it happens.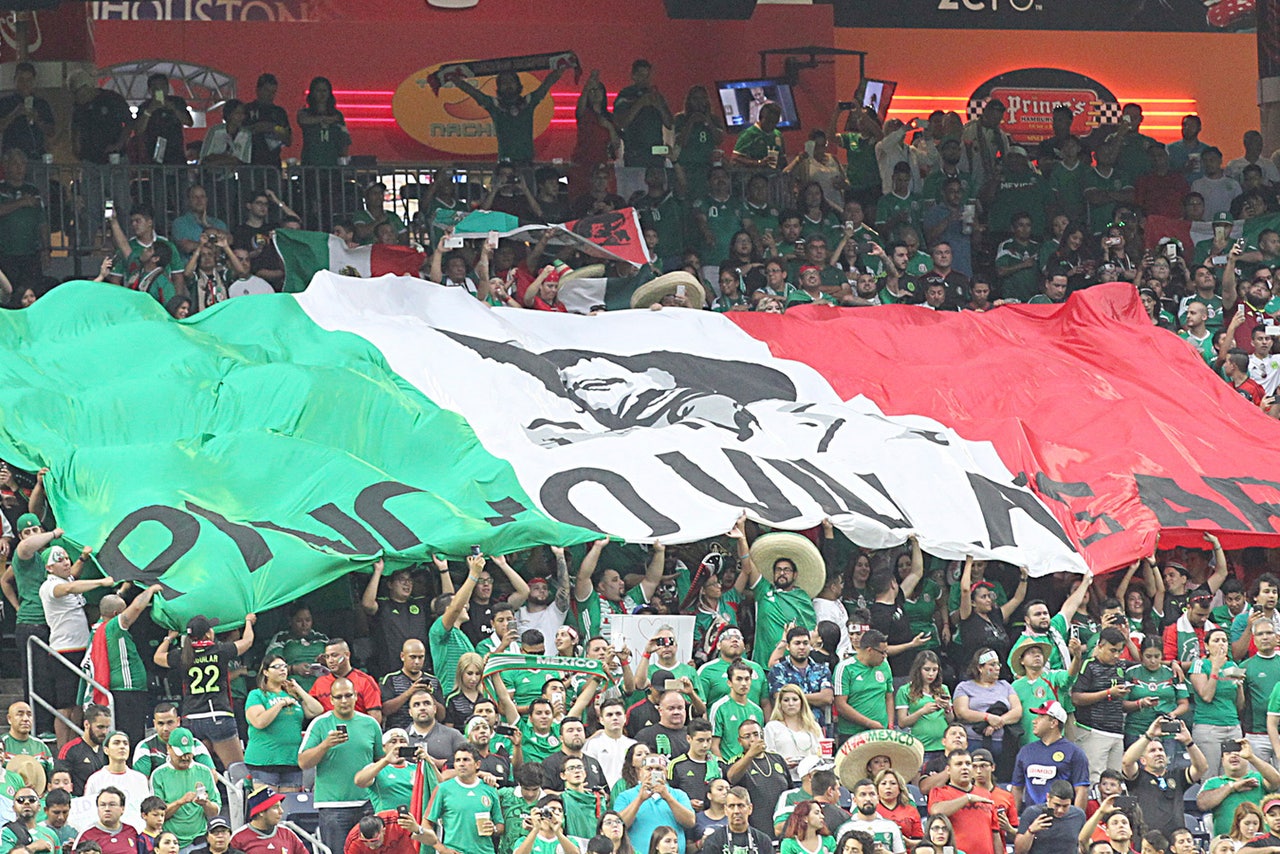 Sanctions can and do work. MLS had a problem for years with the very dumb "YSA chant" being popular around the league. It was deployed just like the "puto" chant with fans shouting it as soon as an opposing goalkeeper kicked the ball. The chant wasn't offensive so much as it was stupid (albeit not family-friendly, since it contains profanity). Clubs threatened fan groups with loss of privileges like parking passes, credentials, storage space at stadiums, permission to use smoke devices and musical instruments, assistance with travel to away games and more. That chant is much rarer now and it's been eradicated from some markets that once chanted it regularly.
FIFA and CONCACAF will have to approach the situation with the Mexican national team differently than a club would with its supporters, but there are remedies available that can be effective. But that's only if the parties involved are willing to take it seriously – and if soccer is really for everyone, they should.
After five offenses, it's difficult to see how another $30,000 fine will change anything. If $30,000 were enough, the sanction would've worked after the previous four times. The chant is still as loud as it ever was, and it's time for FIFA and CONCACAF to get tougher than they've ever been.
MORE FROM FOX SOCCER:
---
---