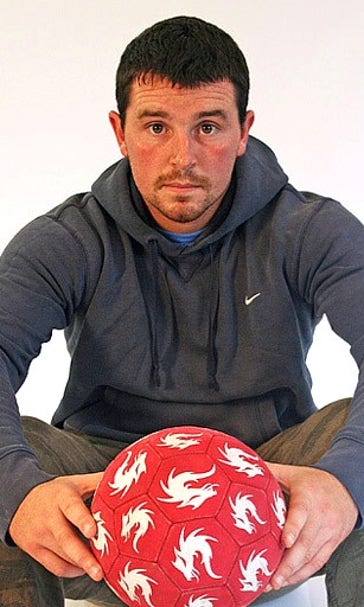 Fear Out, Creativity In: Street soccer group's founder wants to be a game-changer
June 11, 2014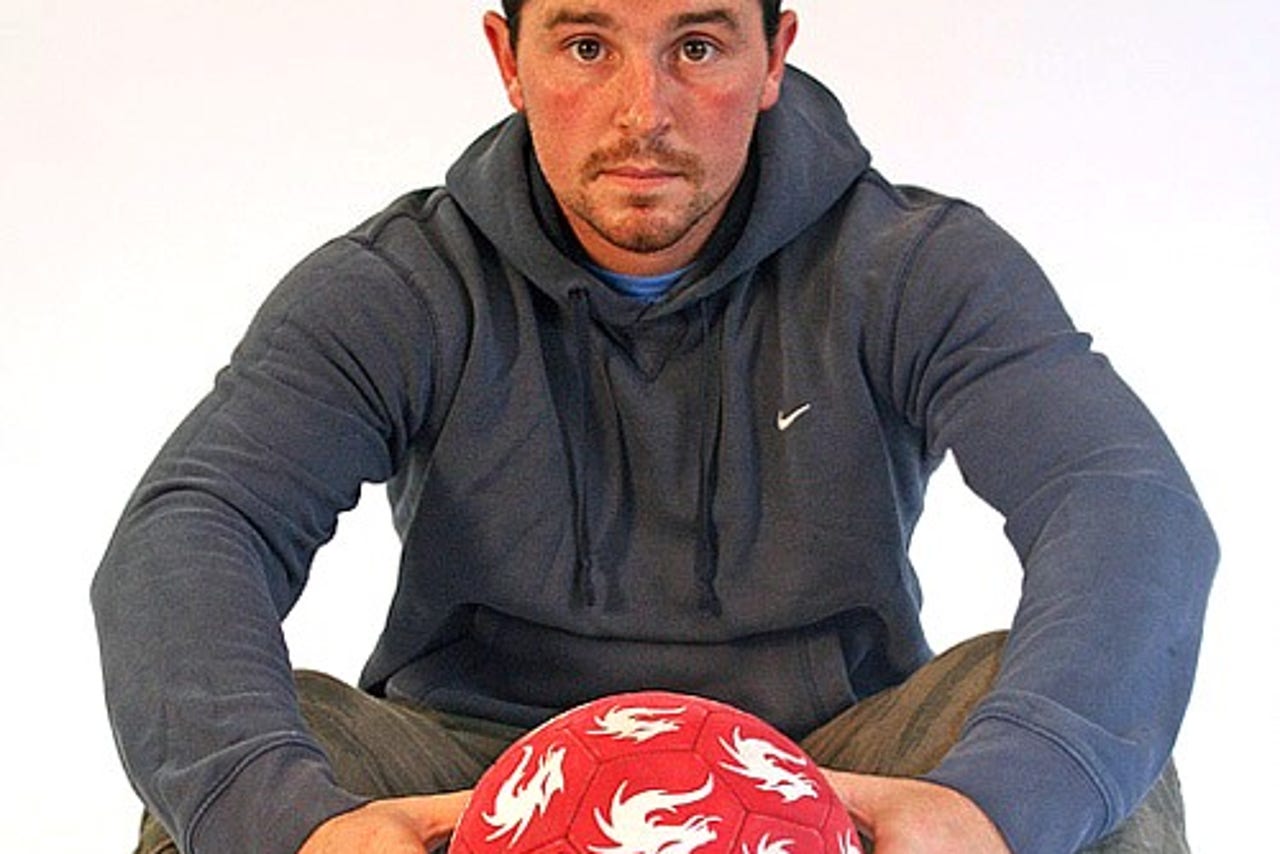 Described as a revolutionary coach who is dedicated to his craft, Darren Laverfounded the International Street Soccer Association (ISSA) eight years ago. Laver grew up in Yeovil, in the southwest of England, and from playing youth team football with Yeovil Town, moved into coaching after leaving school. A central midfielder by position, he was frustrated by coaching methods in England and embarked upon a mission to encourage creativity and fun in youth soccer as a personal ambition and professional goal. He founded the ISSA along with friends and is now spreading his business model and football philosophy around the world with high-level backing in the game.
Why did you set up this organization?
I was concerned with what I was seeing in football coaching. The coaching in England was extremely rigid and mechanical. The coaches seem more concerned with telling kids what NOT to do and they were frightened of making mistakes.
Who are you?
I was a central midfielder to semi pro level at Yeovil Town at youth level before they made it to England's Football League. When I left school I got into coaching but became frustrated at what I saw, so I struck out on my own to set up the ISSA. I am only 5' 7" tall and thought the smaller players were being overlooked by the preference for "mechanical" football rather than individual skills. I coached at several professional clubs such as Leeds United, and could not accept the "one style fits all" football that favored strength and discouraged individual responsibility on the field.
I made it into the top 43 street soccer players in the world and was selected to have my character portrayed on EA Sports FIFA STREET 2012 – my street soccer name is "Flave" – a spin off from my surname Laver.
Myself and some friends, one was a hospital worker, another a barber wanted to spread the word on our way of playing. We got some local people from our town to make a DVD of us performing skills with instruction. That was the catalyst.
We posted some videos on Youtube and it went crazy. I got a phone call from Brian Laudrup, the retired Danish midfielder. He expressed real interest and we went to visit him and eventually he bought 25,000 of our DVDs. That gave us our initial income to set up the business International Street Soccer Limited.
We have since been on a nine month exhibition tour of Denmark with him around all the major Danish cities, and I've since done work with UEFA.
We sell licenses for street soccer too. You buy the resources from us for a one-off fee of £2,400 [about $4,000] and pay £200 [about $335] a month for the license after that.
 What are your aims with the ISSA?
I want young footballers to become more expressive and creative. I look at more fluid footballing countries like Spain, Portugal and Brazil. Lots of famous players from those countries recall growing up playing football on the streets. That is where they learn to be responsible for their own football development and to outwit opponents using their brains. That's what we want to encourage more of that. We reward creativity.
How do you do that?
We set up matches in which there are few rules and no positions, although it is not complete chaos. We have inflatable fields that are used for small sided games. There's no one telling the players where to stand or how to run. We have 3v3 and 4v4 games. They last for three minutes, and during the game you get a point for scoring a goal and one for a "panna." The winning team is the one with most points at the end of the match.
What is a "panna"?
It is a Dutch phrase for the English term "nutmeg" – kicking the ball through your opponent's legs. If the points are level at full time it is a draw. However, if it is a tournament where there has to be a winner we go "wild style" – that means one player from each team is elected to go up against another in a one v one. The winner will be the player who scores a goal first or succeeds in getting a "panna."
How does that encourage creativity?
Because the pitches are small in size, because there are no set positions, then it means the players have to think of other ways apart from physical strength or kicking the ball long distances to beat their opponent. We let them learn by themselves and be responsible for themselves. We also do not punish mistakes we use them to make progress along the next step. We also have music playing in the background.
Who can play street soccer?
We mainly cater for ages 7 and above because you need to have some foundation in the basics of playing football. But we do also coach 4-6 year olds too. Girls can also play.  There are 25 ISSA licensees who are regularly hosting soccer camps.  We have licensees in the UK, Holland, Belgium, Denmark, North America and Canada. I estimate that there are around 400 kids regularly playing our street soccer with those 25 licensees, which means around 10,000 regular players. But at some of our summer camps in the US we have approximately 4,000-5,000 kids.
Is the ISSA affiliated with any national football associations?
Not at the moment. I have done work with the English Football Association but the issue is that when you work with them they want you to become part of their umbrella organization and have their methods, and your coaches must be qualified to at least FA Level 1. That then means you have to study their way of playing football, which is the whole problem. I didn't agree with the way they wanted young players to play the game. It is better to be independent.
We have backing from some big names from the world of 11-a-side professional football. Brian Laudrup, who played for Milan, Chelsea and Glasgow Rangers has worked with us at soccer camps in Denmark. Edgar Davids has his own street soccer company in Holland.
What does the future hold?
Off the pitch I aim to grow the business and I want to show that football is a right side of the brain game being coached in a left side of the brain way. By that I mean it is a subconscious flowing experience, not full of "dos" and "don'ts," which was my experience as a youngster.
On the pitch I want there basically to be more creative footballers in the world and make soccer more enjoyable.
---