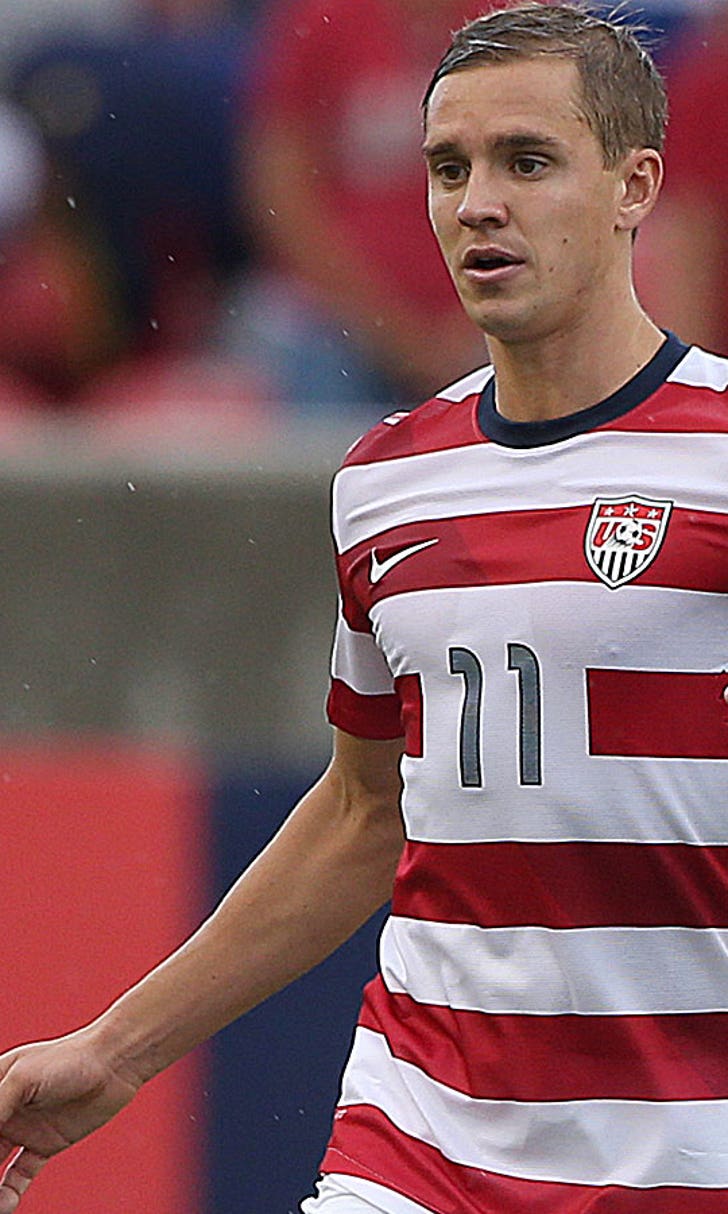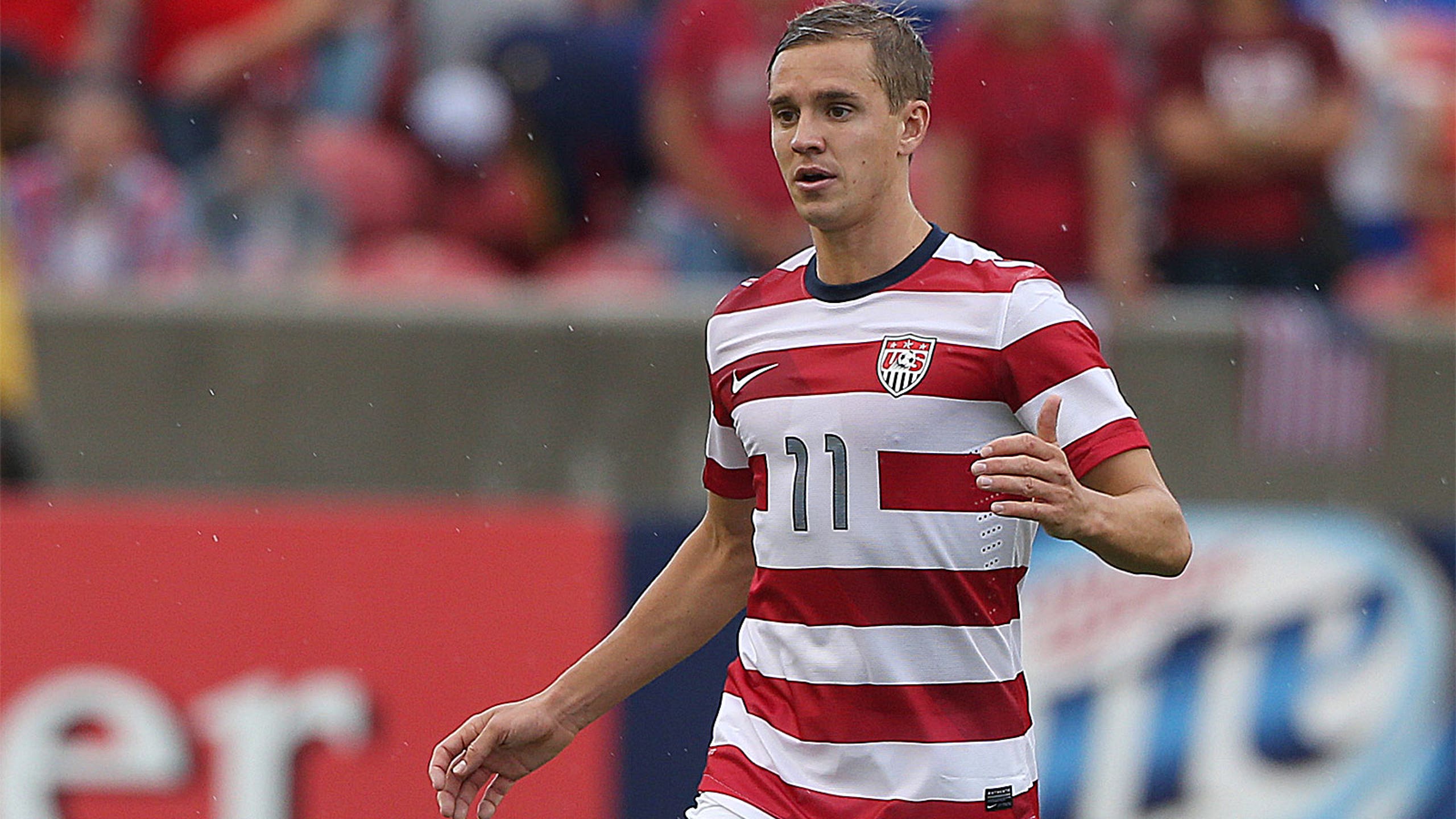 Ex-USMNT midfielder Stuart Holden announces retirement
BY Kyle McCarthy • February 3, 2016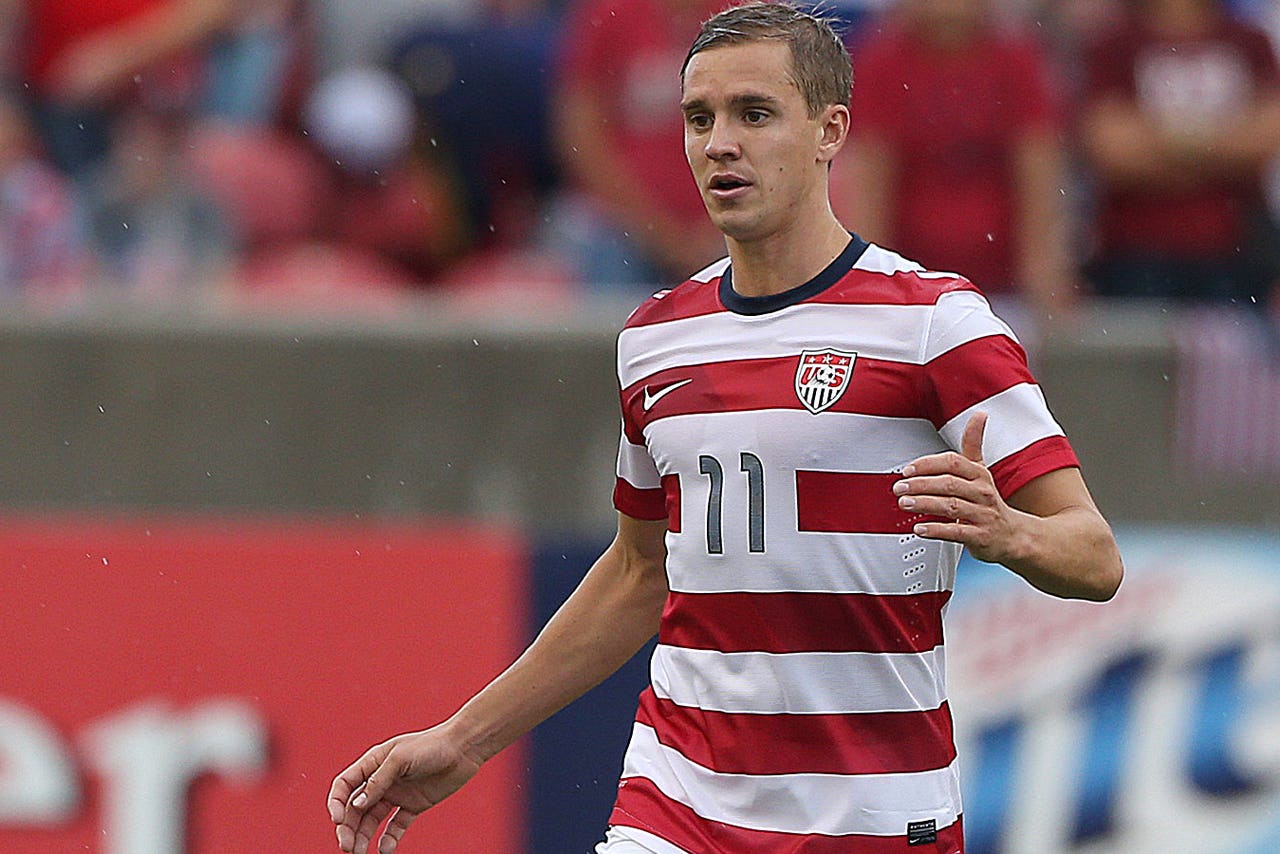 Former United States midfielder and current FOX Sports analyst Stuart Holden announced his retirement from professional soccer on Wednesday.
Holden, 30, called time on his efforts to recover from a series of knee injuries after a three-year absence from first-team football.
The announcement drew a close to a successful and ultimately frustrating career that included 25 caps for his country, one World Cup appearance and two MLS Cup victories.
"It's time to stop fighting my body," Holden wrote in an open letter posted on ussoccer.com. "I've known for a while, but I've struggled to admit it to myself and to others. The countless sleepless nights, the aches and pains, and the constant mental battles were all signs pointing to a new path. But every time I was about to utter the three big words 'I am retired', all the memories of walking into roaring stadiums, scoring last-minute goals, and being part of amazing teams dragged me back!
Holden rose through the ranks at Houston Dynamo after starting his career at Sunderland and emerged as a versatile, technical midfielder capable of influencing matches. His performances in MLS led to a place in the U.S. national team squad under Bob Bradley and prompted his move to Bolton Wanderers in 2009.
The Scottish-born midfielder moved to Bolton at the pinnacle of his career. He earned a place in the 2008 Olympic squad, the 2009 U.S. Gold Cup squad and the 2010 World Cup squad. He featured as a substitute in the 1-1 draw against South Africa and wondered whether he might entrench himself in the squad as a long-term fixture.
Injuries derailed Holden's dreams and set him on this infuriating course. Holden started regularly for Bolton during the 2010-11 season, but he sustained a serious injury in March 2011 to sidetrack those pursuits. He suffered a series of setbacks after that point -- including cartilage damage and a torn ACL -- and never returned to the Bolton first team for a prolonged period of time.
After rehabilitating his injuries over the past few years and training with the U.S. squad earlier this month, Holden -- who welcomed his first child, Kennady Rose, on Tuesday -- decided to step away from the game entirely.
---
---