Fernando Llorente
Fernando Llorente
Don't blame Bob Bradley, Swansea are just too big of a mess
Published
Dec. 28, 2016 11:49 a.m. ET

Bob Bradley was fired as Swansea manager after 85 days, making his tenure at the Liberty Stadium the second shortest in Premier League history. At face, that's an indictment on Bradley, but the takeaway on the entire situation has little to do with their now-departed manager. It's entirely down to Swansea, a club that is in complete disarray.

Consider: Bradley was Swansea's third manager of the calendar year and they're now looking for their third manager of this season, all before the new year.

That's the sign of a terrible squad, full of holes and lacking in real quality. It's a team that needs a rebuild that might be too big for a single transfer window and Bradley didn't even get a transfer window to try. He had to work with the same woeful group of players who couldn't get the job done under the previous manager, with the added handicap of just 12 days of an international break before his first match to try and get them accustomed to his tactics and style. While Bradley must accept some blame for not being able to do better with what he was given, that doesn't mean he's a good or bad manager. It was a situation so bad that it couldn't reveal that and the overlying lesson remains: Swans are a spectacular mess.




Just a few months earlier, boss Francesco Guidolin had managed to rescue Swansea from relegation, but then saw his captain and best defender Ashley Williams, plus leading scorer Andre Ayew, among others, sold right from under him over the summer. With this incredibly weakened squad, Guidolin could only scrape four points out of their first seven matches, scoring six and conceding 13 before Swansea moved to replace him with Bradley.

On pure results, Bradley's record is tough to defend. Under his leadership the Swans won two, drew two, and lost seven, but his team conceded a whopping 28 goals over that period. During this time, Bradley often made some baffling tactical decisions, including playing their best attacking midfielder Gylfi Sigurdsson on the wing, and benching their best goalscorer Fernando Llorente. The Swans were on track for relegation, and there wasn't much promise of better to come if things didn't change.

Still, there wasn't much for Bradley to work with. The team he took over was short on quality across the board, and especially weak in the back. Already poor in defense, they lost their best defender and captain Williams in the summer, and never even bought a replacement. They lost their best attacker, Ayew, and replaced him poorly with a Llorente, who hasn't scored more than 10 goals in a season since 2013/14, and the largely ineffective Borja Baston. Not only was Bradley hamstrung from the beginning, he didn't get the opportunity he was promised by the board to address the obvious weaknesses in his team. They fired him before the January transfer window even opened.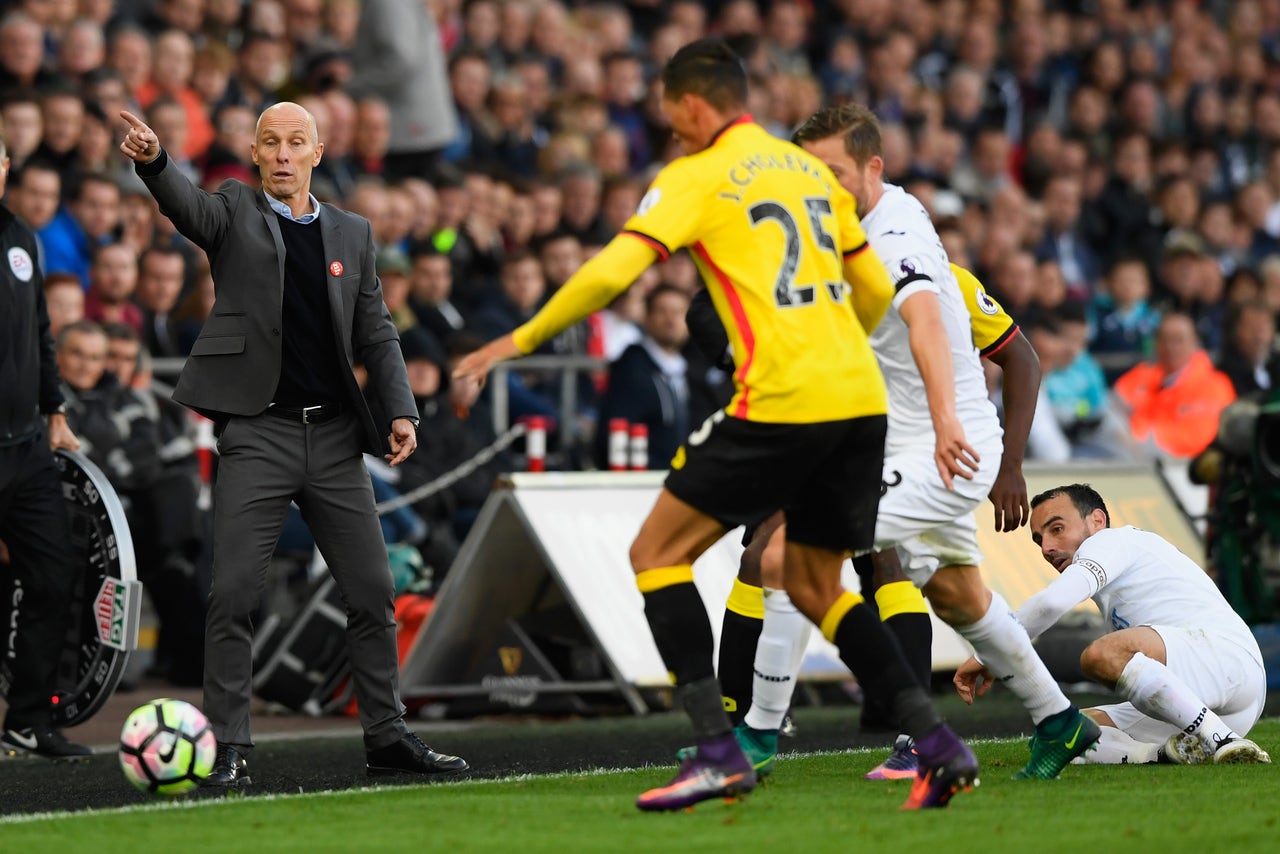 Bradley wasn't the first to fail with this team, and he probably won't be the last, judging from recent history. The Swans have gone through three managers in the last year alone, and it's simply down to mismanagement. Every coach before him was fired because of his inability to get results in extremely tight circumstances, and now, after 11 matches, Bradley has been fired for the same.

Swansea were once hailed as a shining example of how to run a club. Their remarkable turnaround from nearly folding at the bottom of the Football League to promotion to the Premier League in just a decade was even made into a movie. Now, their terrible handling of the transfer market and poor personnel decisions sees them right back on the brink of relegation.

Swansea sacked Danish legend Michael Laudrup in 2014, just a year after he lead them to ninth place in the Premier League and their first trophy in 100 years (the English League Cup). His replacement, Garry Monk, spent over a decade as a Swansea player before he took the reigns, and he managed to lead them to eighth place in the league. His history with the club didn't matter though, and he too was fired for poor results the very next season. Guidolin was the last man able to keep Swansea in the Premier League, but the burden of continually losing key players and failing to replace them fell heavy on him as well, leading to his firing.

Fantastic low-budget buys like Michu, Gylfi Sigurdsson and Wilfried Bony became the backbone of Swansea's original success, but those signings were largely manager-driven, not the product of an established scouting system equipped to continually find talented players, sell them on for a profit, and then replace them. Without the eye for talent of Brendan Rodgers, who got them to the Premier League, and Laudrup, who signed many of the players that became part of their core unit, Swansea fell woefully behind in the transfer market.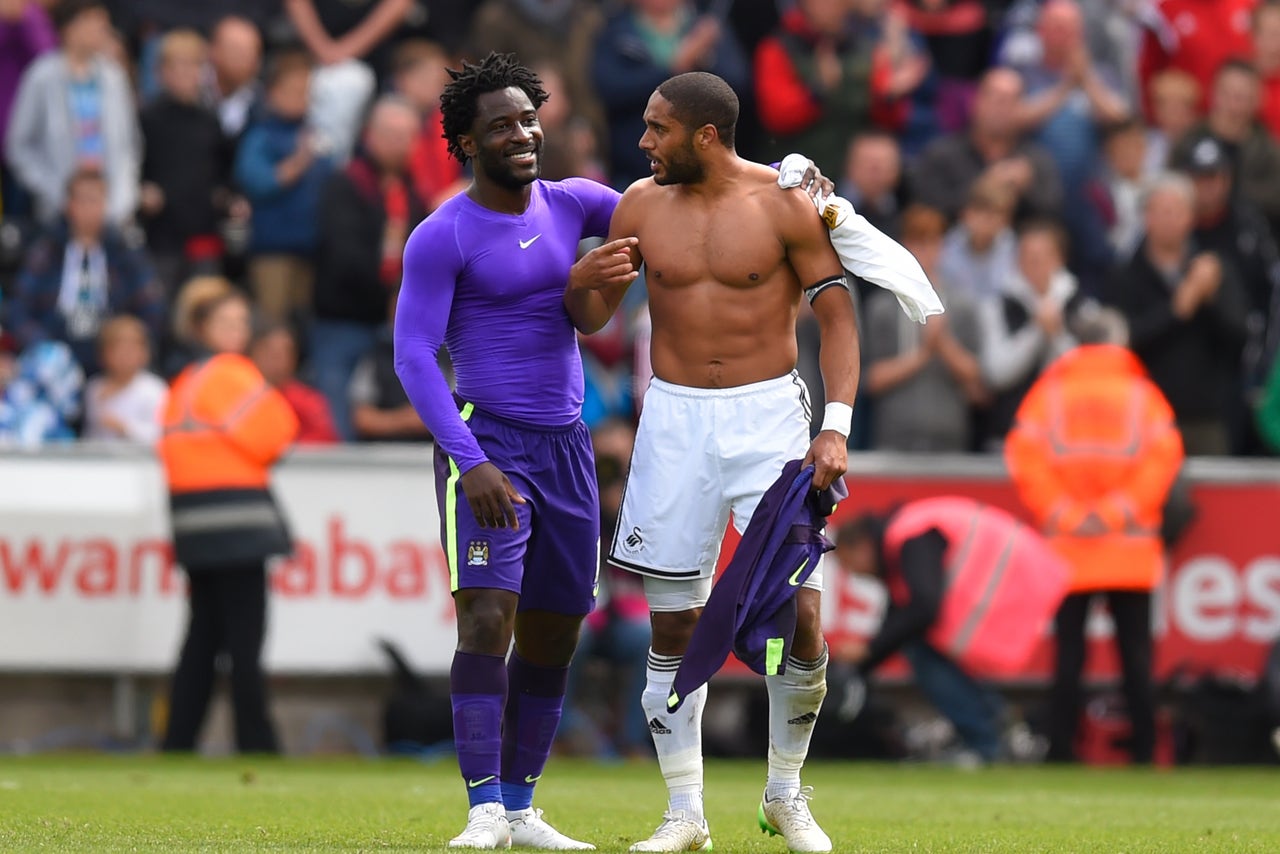 It's normal for smaller clubs like Swansea to see players like Bony, Ayew, and Williams sold. The difference is, in successful programs, there's a established system in place to bring in quality replacements. Whether that's the Southampton model of youth development supplemented by intelligent purchases from abroad, or by employing wide-ranging scouting networks to secure talent from around the world for cheap, like the Pozzo family who own Watford, Granada and Udinese, a system must be in place. Swansea have no such system for player development and recruitment, and they fired every manager who had a history of doing so.

After years of instability, it's come to this point. For over two years now, Swansea have hemorrhaged talent on and off the pitch, and it shows. They limped into this season with a terrible team, and failed to even attempt to address any of the glaring issues and holes throughout their squad. There's little wonder they've been as bad as they are.

Bradley may not have been the man for Swansea, but there may not be anyone out there who can succeed under the current conditions. Year after year the Swans have sold off their best players without properly replenishing the squad, and it's predictably caught up with them. Now, they're on the brink of the January transfer window with no coach, bottom of the league, and nothing tempt new players in but the promise of possible relegation and uncertainty.

Swansea have gone through four different managers since 2014, and that's no coincidence. Bradley may not have helped his case, but he was, at most, a small part of a bigger problem. If the Swans are going to have any hope of staying in the Premier League, they don't just need to change their coach. They need to change their entire way of operating.


---
---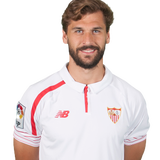 Get more from Fernando Llorente
Follow your favorites to get information about games, news and more
---