MLS
MLS
Don Garber reflects on David Beckham's impact on MLS 10 years after his signing
Published
Jan. 11, 2017 5:08 p.m. ET

David Beckham signed with Major League Soccer on January 11, 2007 and forever changed the league. MLS put in a whole new rule just to enable his signing, one that has continued to allow the league to add high profile players, and Beckham gave the league more visibility than it had ever had before.

MLS commissioner Don Garber is the first person who will tell you about Beckham's impact on the league.

"I don't think we would be what we are today had David not made that decision to come," Garber said when asked by Colin Cowherd about the 10-year anniversary of Beckham's signing.

When Beckham signed with MLS in 2007, the league had just introduced its 14th team. Teams were valued at $35 million and it did not have a lucrative TV deal. Now, they are set to welcome their 21st and 22nd teams to the league in 2017, with plans to expand to 28 teams. A handful of team valuations exceed $200 million and they are bringing in more than $70 million annually in national TV deals. It's a completely different league than the one Beckham entered, and he played a role in that.

"It was a time when really we were going into what I would say is MLS 2.0. New stadiums, expansion, bringing in international players," Garber continued. "And David kind of was the tipping point of that next generation of growth."

It's tough to overstate the impact that Beckham had on MLS. The league will really be looked at pre-Beckham and post-Beckham because MLS completely changed when he came in. He didn't do it alone -- no one person could -- but he had a massive impact on it and Garber knows that as well as anyone.


---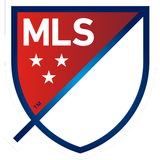 Get more from MLS
Follow your favorites to get information about games, news and more
---