Diego Costa's bite and Romelu Lukaku's brace sum up Chelsea's striker problems
Published
Mar. 12, 2016 2:46 p.m. EST

In a five-second span, Diego Costa ran at Gareth Barry, headbutted him, nuzzled him, appeared to bite him and then hugged him, all to be shown a red card and end any chance Chelsea had at winning. It also just about summed up the club's last five years of strikers.
The Blues made an aggressive play for Fernando Torres, all at the behest of Roman Abramovich. He spent an astonishing $80 million on the striker, all because he decided that it was a good idea. It was Costa's sprint at Barry.
Torres' time at Chelsea was an abject disaster. He scored just one goal in his first 18 matches for the club after his January 2011 transfer. Six Premier League goals the following season didn't do much to help the pain. It was Costa's headbutts.
But nine goals in European competition in 2012-13, split between the Champions League and Europa League, had the Blues thinking that maybe, just maybe, they hadn't completely wasted $80 million. After all, he notched 22 goals in all competitions. There was hope. It was Costa's nuzzle.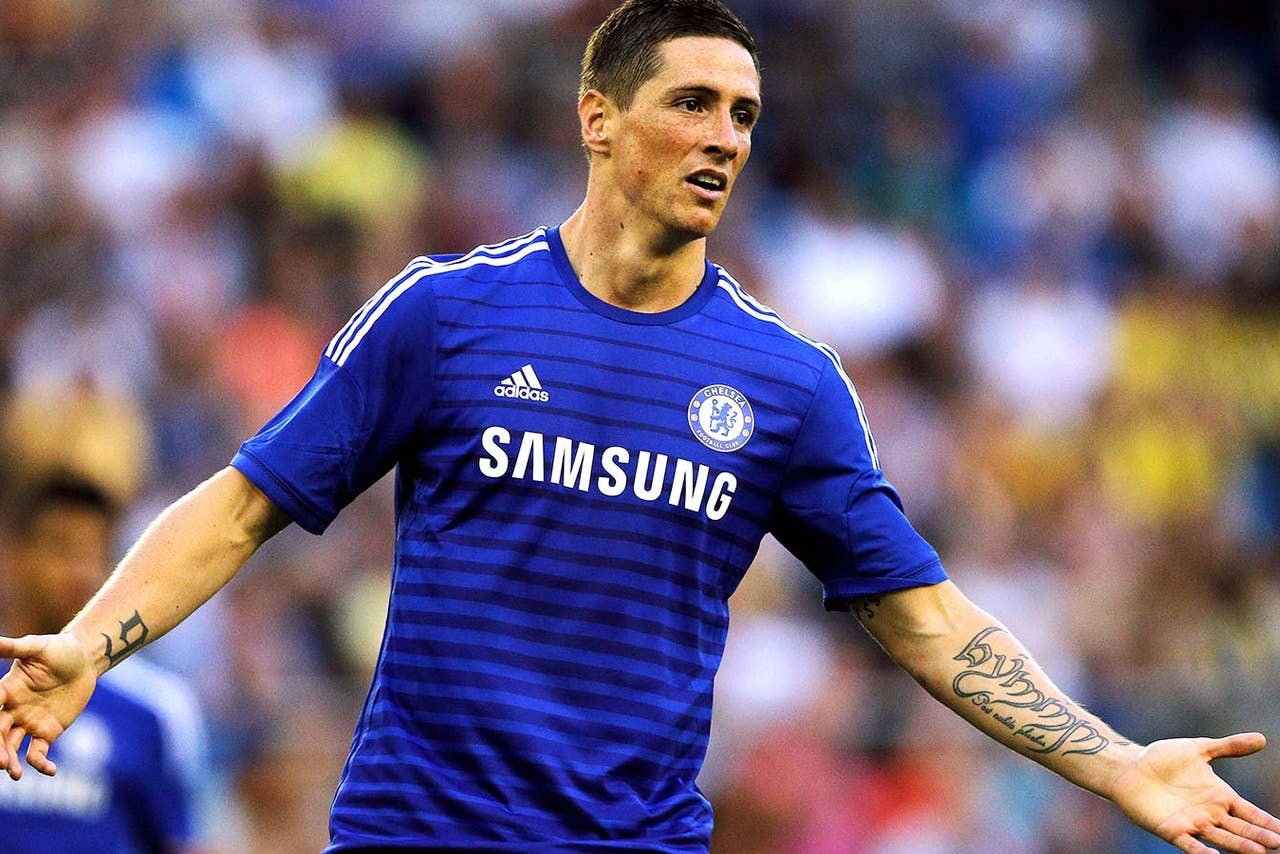 Fernando Torres was supposed to replace Didier Drogba, but he was an abject failure.
Of course, Torres wasn't actually going to get it together. He was an objectively bad player at that point in his career. It was stunning for a man who was once one of the most feared goalscorers in the world, and for good reason, but nobody could defend his play anymore. He was terrible. It was Costa's bite.
Finally, Chelsea quit on Torres. They went out and bought Costa from Atletico Madrid for a cool $45 million. Torres never played another match for the Blues, and Costa helped them win the Premier League. It was Costa's hug.
Costa's brilliant first season at Stamford Bridge was followed by a disastrous second. He started slowly, dealt with injuries, was suspended for violent conduct early in the season. When he started to sort things out in the spring, he got a red card in their FA Cup match, which was the last competition they could realistically win. It was his red card.
To make matters worse, Costa's sending off came minutes after Romelu Lukaku did this to the Blues:
And then this:
This is the same Lukaku who Chelsea bought in 2011, then sent on loan to West Brom in 2012 and to Everton in 2013 before finally selling him to the Toffees for good in 2014.
While Chelsea have watched their last five years of striker play in agony, wondering how a team with as much money as them couldn't figure out one of the most important positions on the match, Lukaku was theirs and they got rid of him.
Chelsea saw a 19-year-old Lukaku score 17 goals in a single Premier League season for West Brom but couldn't find a place in their team for him. They saw him score 15 goals for Everton the following season, but again, they couldn't find a place for him.
Now, in not even four complete seasons since Chelsea first sent Lukaku on loan, the Belgian has scored 78 goals and added 28 assists in all competitions. This all at the age of 22. He's proven himself to be among the Premier League's best players, showing an incredible blend of physical strength and pace, magnificent finishing and an ever-growing ability to read defenses in search of space. If Chelsea doubt Lukaku now, all they have to do is look at the first goal he scored against them on Saturday to see how wrong they were.
So where do Chelsea go from here?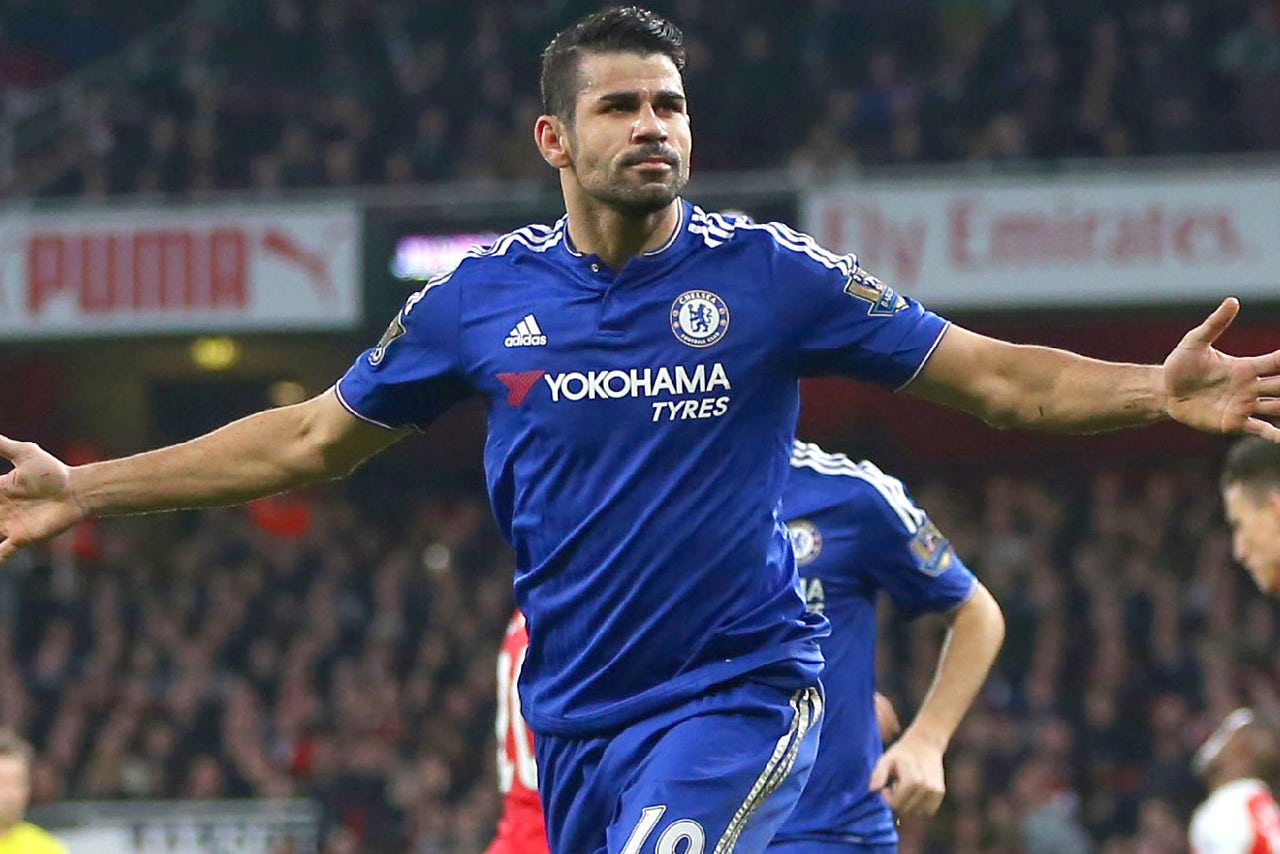 Is it time for Chelsea to let Diego Costa go?
Costa unodubtedly remains an excellent striker, but he's 27 now and his antics have to be wearing thin on the Stamford Bridge brass. A lengthy suspension is surely coming for Costa and it won't be his first ban. With rumors swirling that he may want to leave Chelsea, presumably for a return to Spain, should the Blues bother standing in his way?
The problem for Chelsea is that, for all of their money and recent success, they won't be able to offer the Champions League next season. They're a sure bet to finish outside of the top four, and luring top players to a club that won't be in the world's top club competition is no easy task. They also may not be able to pay top dollar and still comply with Financial Fair Play without the Champions League income. Chelsea can certainly buy a striker to replace Costa, if they choose to sell him, but could they afford a real superstar? They're likelier to look for a young or undervalued frontman who can grow into the star they need.
Chelsea have made a mess of their striker situation. They've been doing it for five years and, while they have had some success and collected trophies in that time, they never found their successor to Didier Drogba. On Saturday, they saw it all flash before their eyes with a sprint, a headbutt, a nuzzle, a bite, a hug and a red card.
Now they're back at square one; what will they do up top? Too bad they don't have someone like Lukaku.
---
---