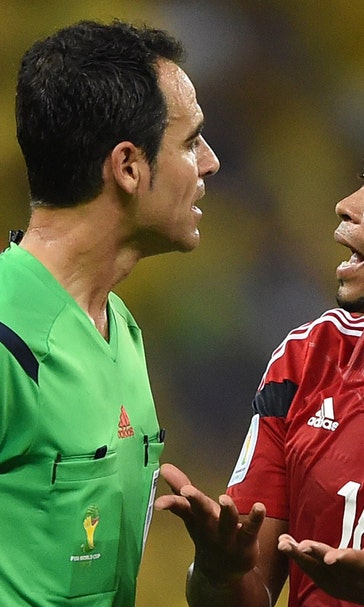 Colombian lawyer to sue FIFA over poor refereeing at World Cup
BY foxsports • August 15, 2014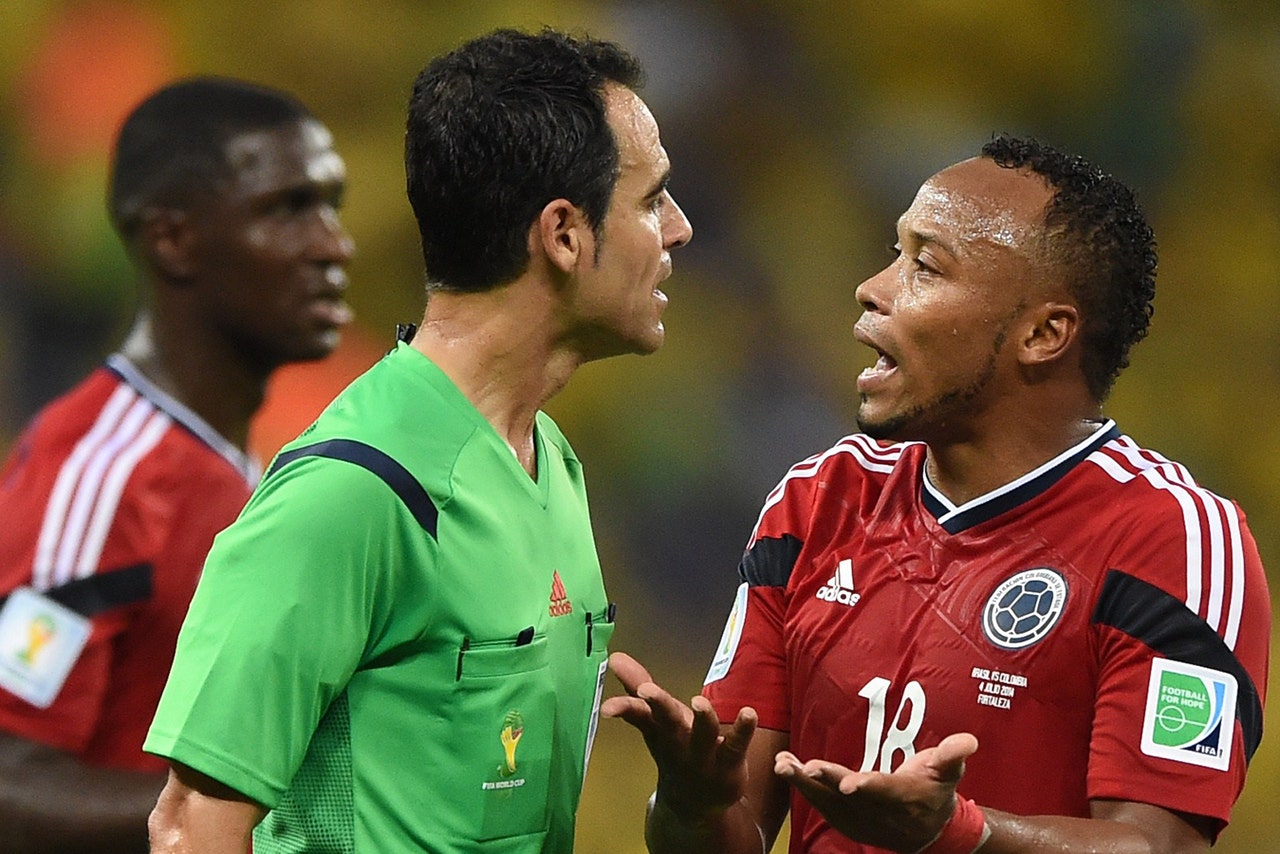 A Colombian lawyer says he plans to sue FIFA for 1 billion euros over "moral damages" caused by sub-standard refereeing at the World Cup in Brazil.
Spanish match official Velasco Carballo suffered criticism for his performance in a game which was plagued with dangerous tackles, including that from Juan Zuniga which fractured a bone in Neymar's back and ended his World Cup campaign.
"I felt very bad, I was heartbroken, my cardiac rhythm was altered and my relatives took me to the emergency room at the hospital. I was surrounded by my grandchildren who were crying a lot," Jimenez, a 74-year-old lawyer, told BBC World Service.
"I decided to sue FIFA in the Colombian judiciary system because in the past world soccer championship in Brazil, there were many wrongdoings related to referees who damaged many countries and their selections, among them the Colombia team.
"I have testimonies of football stars Pele, Diego Armando Maradona, David Ospina, James Rodriguez and international referees who examined the videos of the game between Brazil and Colombia."
Colombia lost the quarter-final 2-1 to hosts Brazil, who went on to suffer a heavy defeat to eventual winners Germany in the last four.
Jimenez says he will donate any damages he wins to a government programme supporting children in Colombia.
---