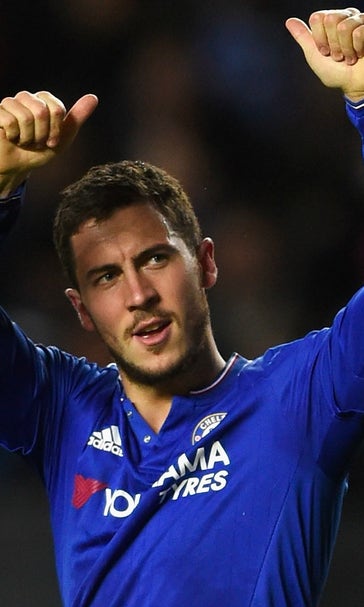 Chelsea reportedly sign $87 million-a-year kit deal with Nike
May 17, 2016

Having already announced their intention to terminate their kit sponsorship with adidas six years early, Telegraph Sport reported that Chelsea have agreed a £60 million/year (approximately $87 million) contract with Nike, doubling their previous agreement with adidas.
This massive deal, beginning in the summer of 2017, lifts them to second in Europe in terms of sponsorship but still leaves them behind Manchester United's £75 million ($108M) per year adidas deal. Dwarfing third-place Bayern Munich's $61 million-a-year deal, Real Madrid at $49 million/year, and Arsenal at $43 million/year, Chelsea's deal with Nike would be the brand's most expensive, even overshadowing Barcelona's $40 million/year contract as the Blaugrana approach the end of an agreement that stretches through 2018.
With no guarantee of Champions League soccer next year, the additional $43 million in revenue each year will be key for Chelsea to continue to attract the caliber of players new manager Antonio Conte will require in order to launch a proper assault on the English Premier League title. With this cash injection and the new league TV deal in place, Roman Abramovich and the blue side of London may just be making it rain even more in England.
MORE FROM FOX SOCCER:
---
---