FIFA Men's World Cup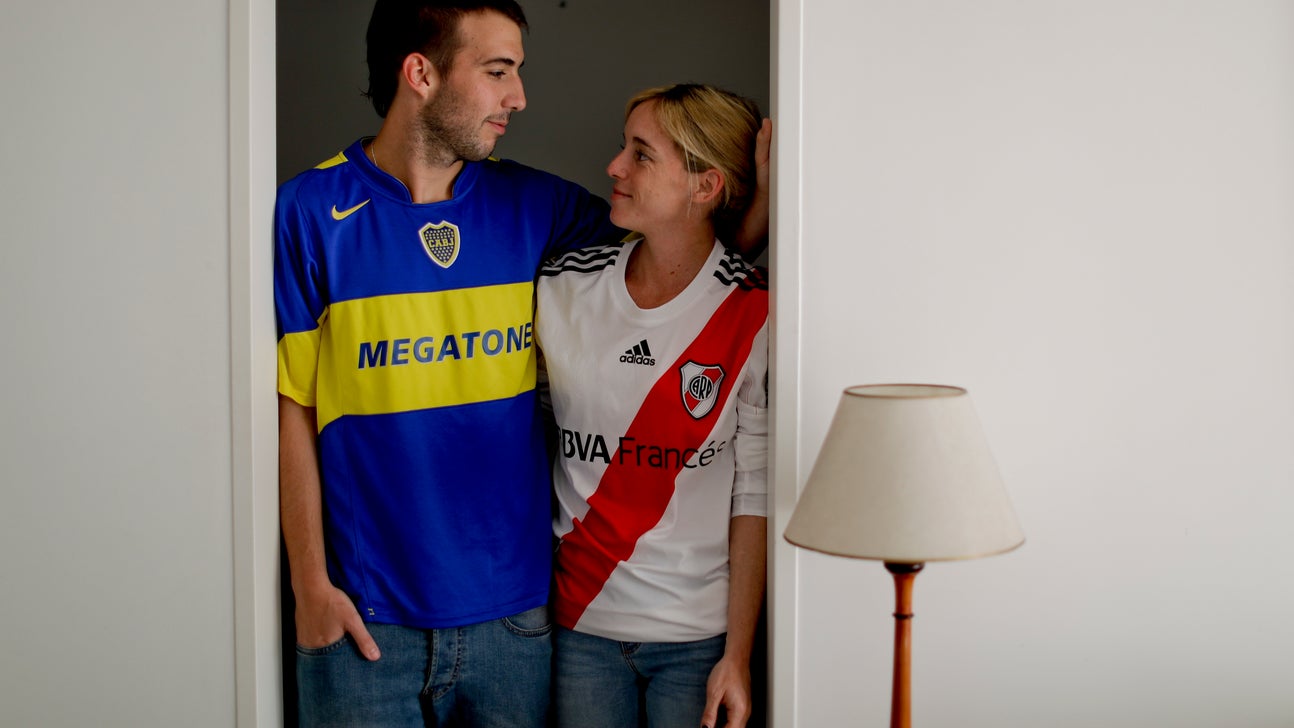 FIFA Men's World Cup
Boca-River Libertadores final pits families in huge rivalry
Updated
Mar. 4, 2020 2:36 p.m. ET
BUENOS AIRES, Argentina (AP) — Gonzalo Raffo is a die-hard Boca Juniors fan. His wife, Delfina Foramitti, passionately roots for River Plate.
They watch every soccer game together wearing the colors of the clubs that are known for holding one of the most intense rivalries in the world. Sometimes they bet: whoever loses must do all the house chores. The winner gets to relax. They also taunt each other. Sometimes, the trash-talk gets so heated at home that they'll end up in an argument. But the stakes are higher than ever now.
It's the first time that Argentina's two biggest teams will meet in the final of the Copa Libertadores, South America's equivalent of the Champions League. Like many Argentines, the married couple agrees that the final is nothing but historic. But they also fear that these two clubs that divide a nation could also divide their own family.
"This is more intense than the World Cup," Foramitti said, sitting next to her husband on the white couch where they religiously follow the games on TV.
"Of course I'm nervous because I'm a huge fan of River, but I'm more worried about him because the dishes will fly in this house (if Boca loses) and I can't take his bad mood."
Raffo chimed in: "As long as Boca wins, nothing's going to happen!" he said, laughing.
Think Red Sox vs. Yankees, Celtics vs. Lakers and Barcelona vs. Real Madrid all rolled into one, and you still might not be doing it justice.
"Think of the two biggest teams playing in the Super Bowl and it would still be half of this. Argentines are mad about soccer and these are the two greatest clubs of Argentina," Raffo said.
The couple felt silent, and then reflected: "It will be a new country the day after," he said, solemnly. "I'd say this could destroy families. Divorce is on the line," she said, half-jokingly.
The first leg will be played Saturday at Boca's home stadium, an intimidating ground known as "La Bombonera" — "The Chocolate Box" — for its tightly enclosed shape that looks like boxes stacked on top of each other. The second leg will be on Nov. 24 at River's Monumental de Nunez Stadium, where Argentina won its first World Cup in 1978.
"Every Boca-River game is important but this is truly the game of the century," said 70-year-old Carlos Zinola, who has owned the Don Carlos restaurant in front of Boca's stadium for nearly 50 years and who has attended countless derbies. "It's the eternal glory for the winner or the clamorous failure for the loser."
Visiting fans will not be allowed at either match because of the fear of violence. It's been that way since 2013 and not even a plea from Argentine President Mauricio Macri, a former Boca president, could change it. But that has not kept Macri from giving his views as a Boca fan. He said it will take "20 years" to recover from a defeat, and he even heated up the game when he recently called River coach Marcelo Gallardo by a vulgar term.
The rivalry is everywhere: A couple named their newborn Enzo "River Plate" Bejarano. Cardiologists warned against a game that could be too dangerous for the faint of heart. A man reportedly said he was ready to postpone his marriage because it coincided with the game. Another one prepared for the final by painting his dog in his club's colors.
Unconfirmed reports said Russian President Vladimir Putin will arrive before a planned G20 meeting in Buenos Aires just so he can watch the final that Argentine media have called "The Game of the Century."
Argentina's most successful teams originated in the docks of the southern working-class Buenos Aires neighborhood of La Boca and their rivalry dates back to the early 20th century.
Boca was founded by a group of Italian immigrants who chose the blue and yellow club colors after the flag of a Swedish ship that arrived in port. River, with its white shirt and diagonal red stripe, moved to a northern affluent neighborhood during the league's beginnings. The derby's gritty play, with its passionate fans and colorful celebrations, was once ranked by British newspaper The Observer in its top spot of the 50 sporting things you must do before you die.
"This is like having a child — you can never abandon a child," said Matias Chamorro, 33, a hardcore River fan who posed for a picture showing the club tattoo on his right shoulder while he paid for his monthly club fee at the stadium ahead of the game. "You save money to eat, pay for electricity and (natural) gas bills, and you come watch River."
---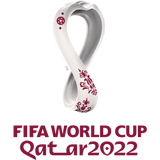 Get more from FIFA Men's World Cup
Follow your favorites to get information about games, news and more
---